By Beatrice Nakibuuka
Pio Ndahilo first met with Sarah Namuli as a fresher in 2011. Coincidentally, they were in the same faculty. He teased her but they did not talk for long. He later realised after they met again that it was her.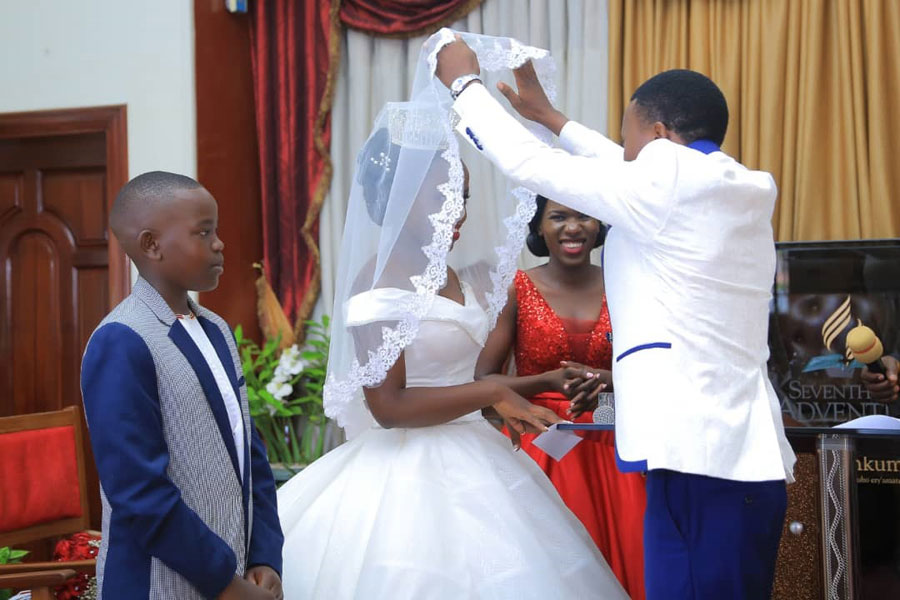 When and how did you meet?
Pio: I met her again on October 22, 2011 at Makerere University when I was in my final year and she was in her second year. When I looked at her from a distance, she was really a nice woman. Even when I was a stranger to her, we were able to strike a conversation instantly and luckily, we exchanged contacts.
I did not know she was my religion but after the conversation, I was ready and determined to go against all the odds to marry her. She was very calm but also so beautiful. I later met her at the fellowship and this made me hasten my thoughts so I would get to know her more.
With time, we had frequent conversations and meetings but only as friends. However, all my questions were with a goal. I wanted to know more about her. For all the topics I put up, I wanted to hear her opinion so I would judge if she would be a good wife. She indeed passed all the questions. I asked her about her family and herself. I then went to Fort portal for work while she continued with school but kept communicating.
Sarah: I had seen him before at church. That is the reason I stopped to greet him. Although he thinks he was a stranger, he was known to me. Not deeply but just a few basics. I gave him my number because I thought we were going to be friends.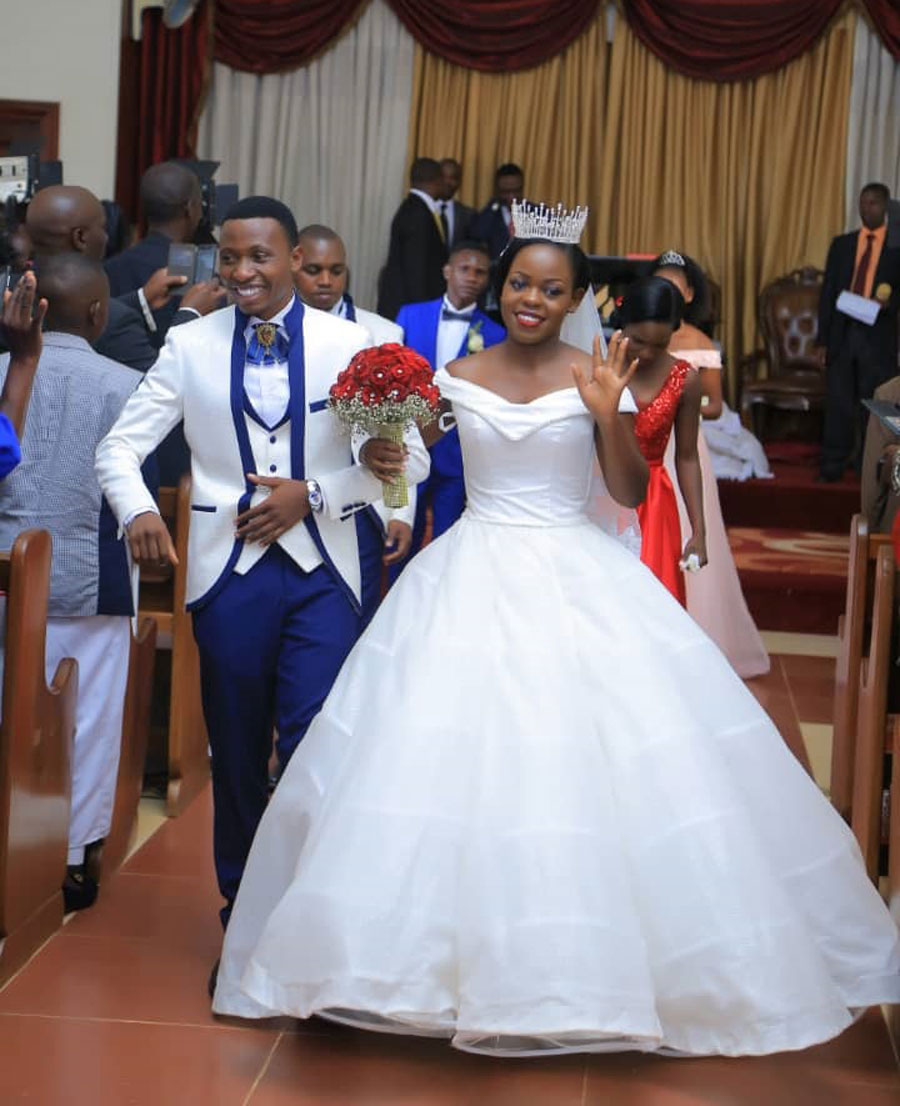 So when did the two of you eventually become close?
Pio: After seven months of interaction, I thought it wise to get close to her. On several occasions, I came back to Kampala with an intention to tell her how I feel but I would fear and go back without telling her even after doing rehearsal. I am a shy person so it was difficult for me. I would go back disappointed.
On the evening of May 24, 2015, I made a phone call at about 7:30pm. I had a script in mind and composed myself so I told her that I was interested in her.
Sarah: We had been friends for some time but as a girl, you always notice that someone is interested in you even before they say it. Telling me was therefore not shocking but I was in a relationship with another person. I was very open to him about this. Since the relationship was not as serious, I told him that I would give him an answer but there was no time limit.
Most men get turned off when they learn that the person they want is in a relationship. How did you maneuver?
Pio: I was in a relationship before but it was not serious so I was determined to make this work out. I kept my hopes high. The fact that she had said she would give me an answer kept me going. However, after a month I reminded her. She still did not give me an answer. We kept talking as usual but was very careful not to lose her. In August, she finally said we would give it a try.
What attracted you to each other?
Sarah: From the lengthy conversations we had, I did my assessments. He is intelligent, hardworking and is someone that listens to another person's opinion about any issue. He is the best I would get.
Pio: She is soft spoken, kind, respectful, intelligent and well behaved. She is very humble. Her appearance was the first thing I noticed about her.
The two of you had been in failed relationships, how did you finally get a break through?
Sarah: I wanted to get serious this time. I was ready to do anything to make things work out. I took more time studying his personality but also to be sure I was ready to start another relationship.
Pio: She told me right from the start that she was not ready for a heart break. This time I was serious and it was about making things work out. We involved God and even before she accepted me, I would tell people that I was interested in her. I was marking my territories. I had to be patient with her because she was still studying until she completed in 2016.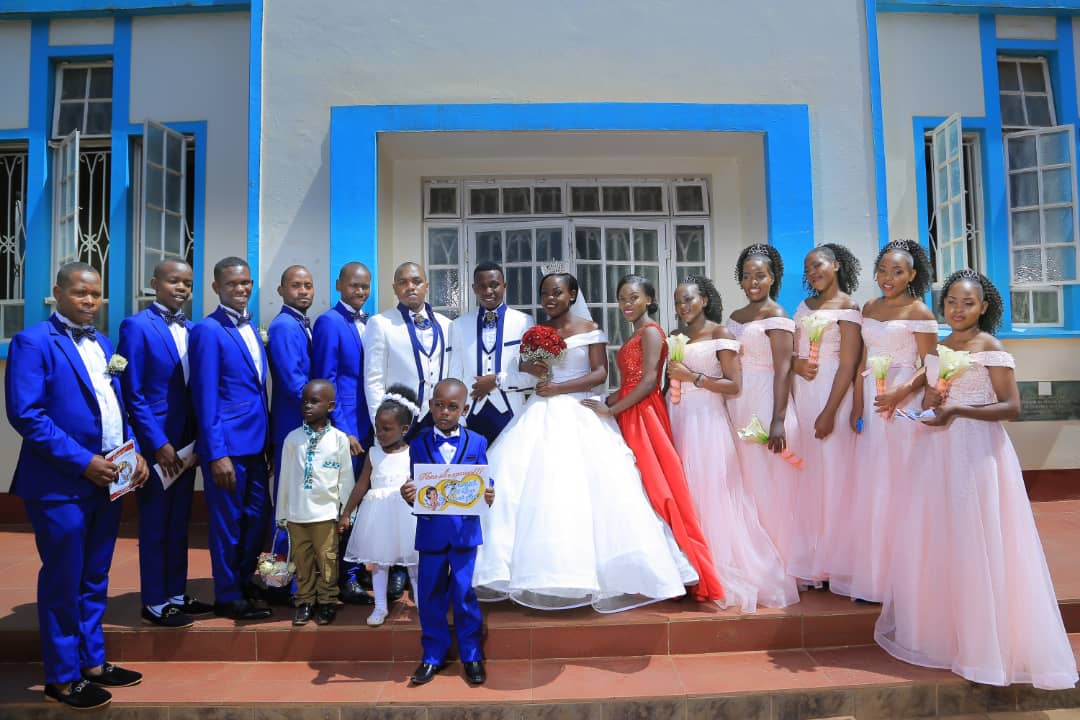 Did you marry her immediately after school?
Pio: This was my dream that I would propose and marry her as soon as she graduates but I was upgrading and had just started working. We therefore gave ourselves a target that we would marry after I complete school. Handling school and a wedding would be too much pressure on me.
At the end of 2017, I completed school and started as a volunteer with a hope that after a few months, I would get a job but things failed. As 2018, we made a resolution that we do all the events in the year but were only able to hit the target of doing Kukyala. I also signed a better contract in October 2018 so I thought that would be a good start for me.
How did you come up with the wedding dates?
Pio: As we planned to go for kukyala, we had randomly chose dates because this is a question that parents always ask. We planned that we would do both the introduction and wedding a week apart so that we do not bother people with making separate meetings.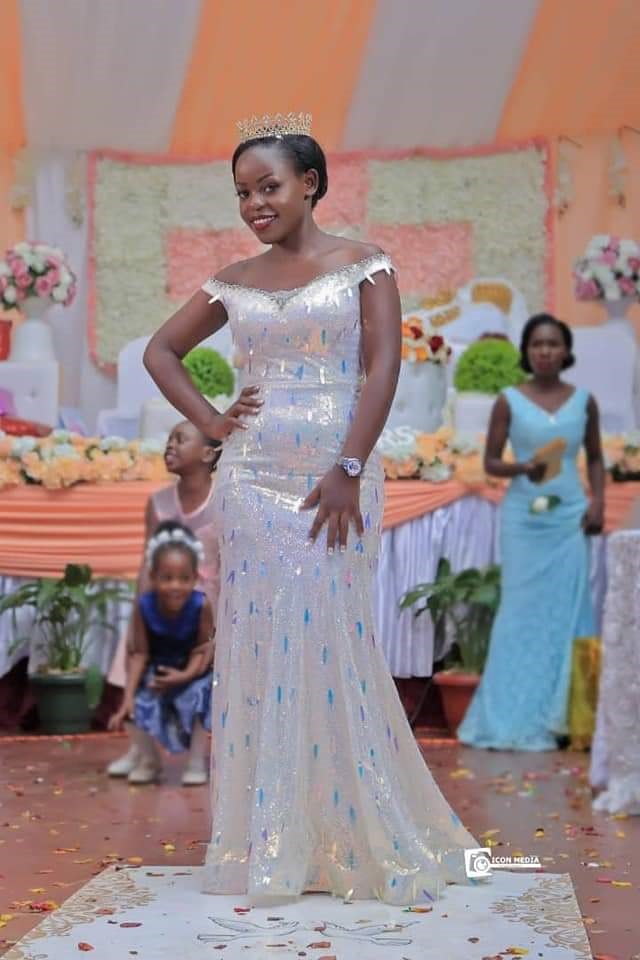 Did you involve a wedding planner?
Sarah: We had a picture of our wedding in mind. There was no better person to paint it better than ourselves. We started telling people three months before the wedding date and started the meetings on November 22.
There was no need of getting a wedding planner. We only got a few friends to be part of the organizing committee. It was a way of cutting costs because we felt it was unnecessary.
What was your budget and how were you able to hit the target?
Pio: We funded 95 per cent of the budget for the introduction and 100 percent of the wedding was funded by our friends and relatives. My wife's friends and relatives did a tremendous job. I had a good team that was very helpful in mobilizing and fundraising. Our budget was Shs 37m.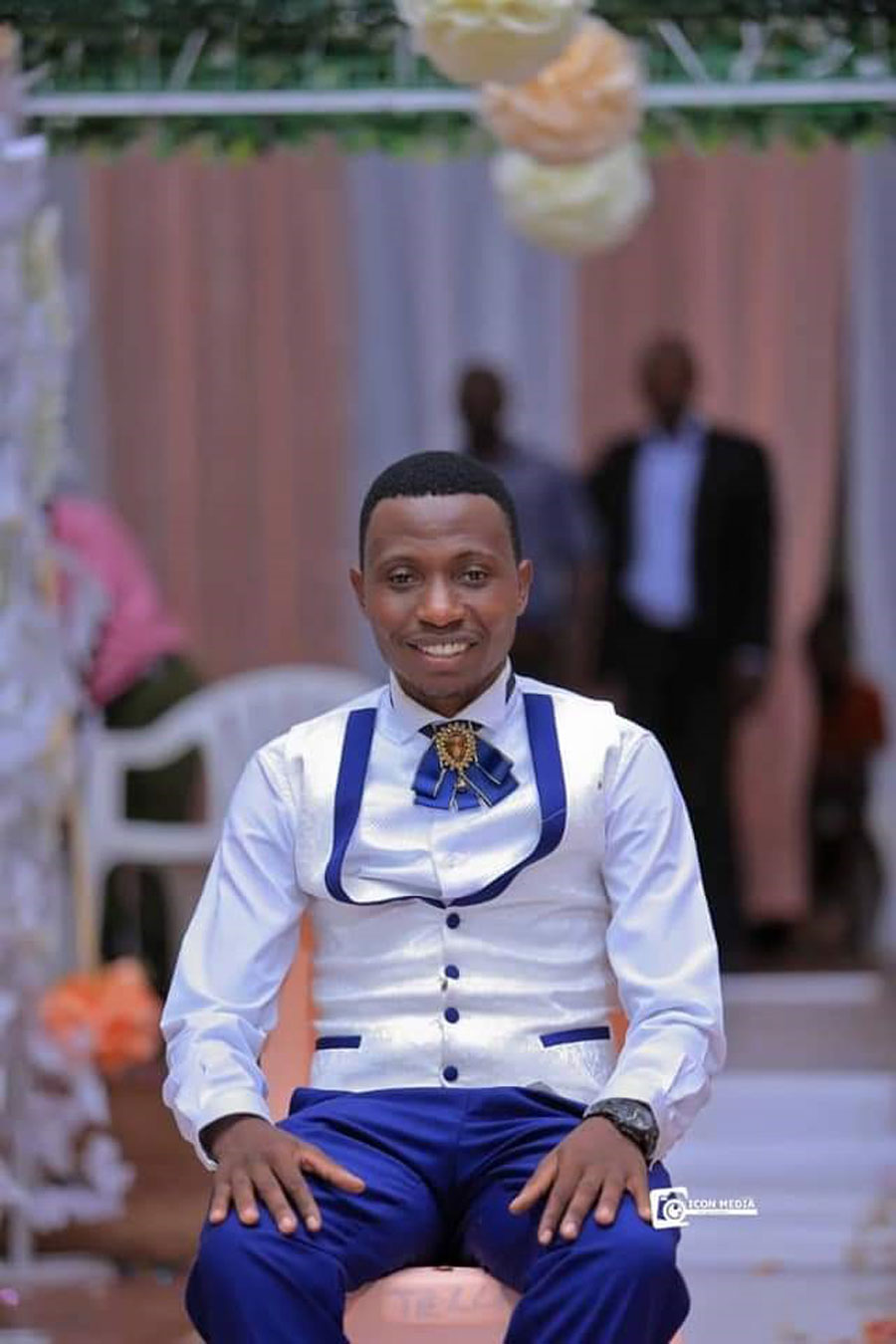 How did you cut costs?
Sarah: We shared responsibilities and contacted different service providers who would give us their quotations. Some of them were recommended to us by friends who had used their services before. We bought the food items and got a cook who did the cooking and serving at Shs 5m.
Pio: We did not hire bridal cars. Our friends gave us cars, fuel and drivers for the bridal team. We also had our functions a week apart so we booked the same service providers who actually gave us a discount. We opted for those who would give us simple but classy things that were affordable.
What was your happiest moment?
Pio: Getting to the reception and the hall was full to capacity. Everyone was jolly and happy to see us.
Sarah: Walking into church with my dad was the happiest moment. I had always imagined what it would be like.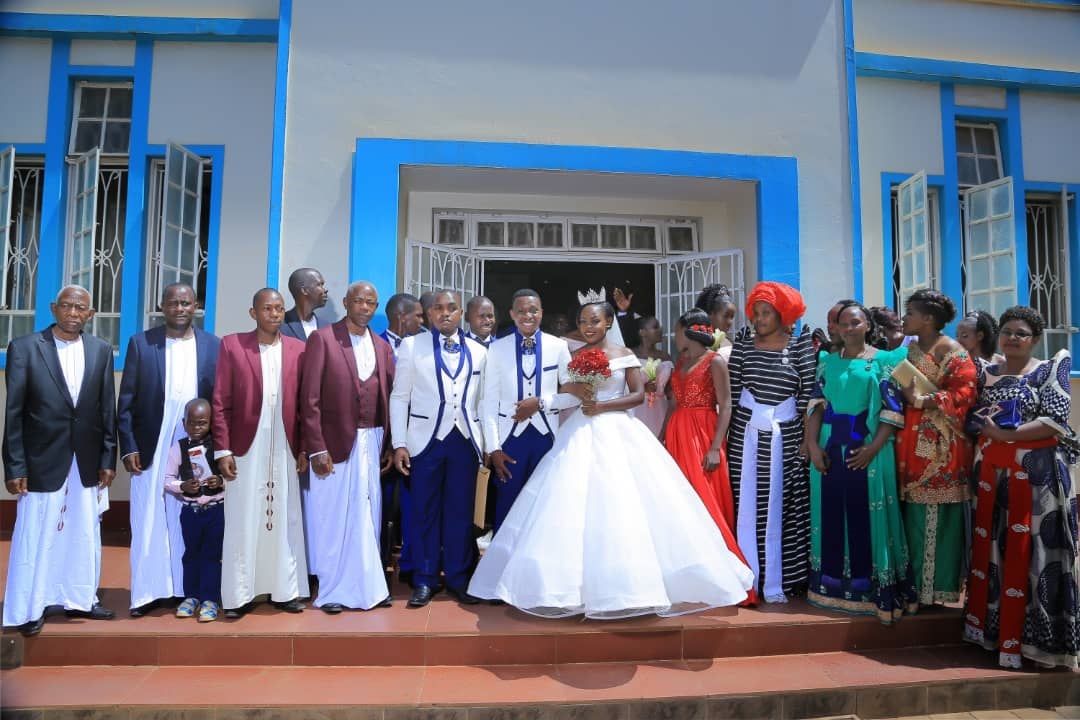 How did you make it happen without disappointments?
Pio: My parents were coming from far so they came into church a little late and did not know where to sit yet there were seats that were reserved for them. They sat with the other people in the congregation but later they were directed to sit.
What does it mean for you to be married?
Sarah: It feels good to be married. From the time you declare it, you keep thinking about it. It is about being open with each other, keeping communication and being able to tolerate the other party. It is hard because you come from different backgrounds but you try.
Pio: Being open creates a mutual understanding between a couple. Even in times when there is a conflict, talk about and tell the right people. Let God get involved in all your plans. The vows carry a big message. It is an assurance that you are to stay.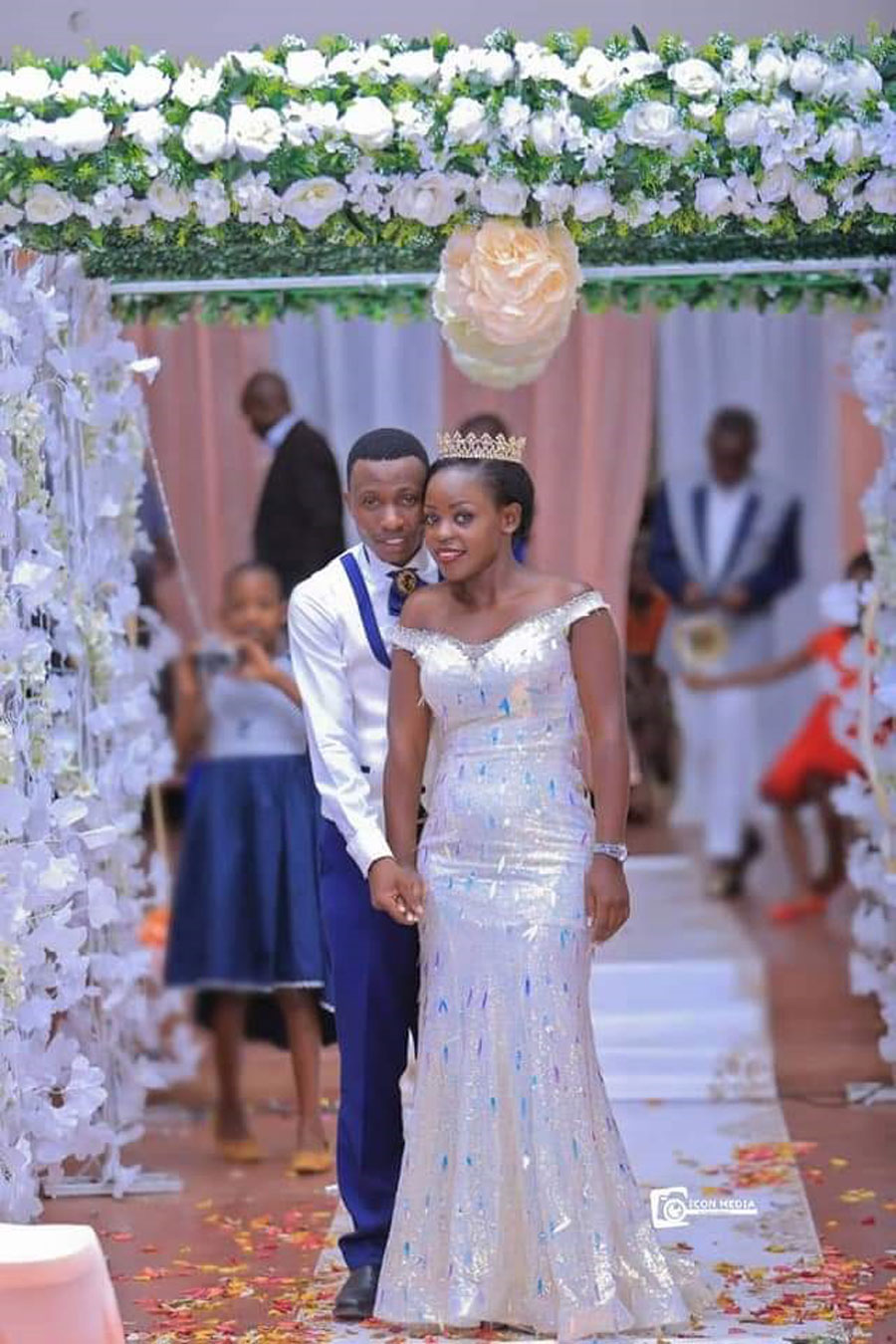 What advice do you give to those intending to wed?
Pio: If you have the basics of life, go ahead and wed. There can never be a special time to wed. Be determined, pray about it. Also, have some money set aside to start making your bookings because people will contribute in the last days.
Sarah: A wedding is done by people. You cannot do it alone. It is therefore important to tell people about it on time so they feel they are part of it. Also know what you want and do it knowing that you will never do it again. Do not be influenced by other people and go for what you can afford.
Titbits
Groom: Pio Ndahilo
Date: January 13, 2019
Bride: Sarah Namuli
The budget: 37m
Cake
The couple had a 10 tire chewy white cake with vanilla and coconut flavours. A friend baked it for them at Shs 800,000.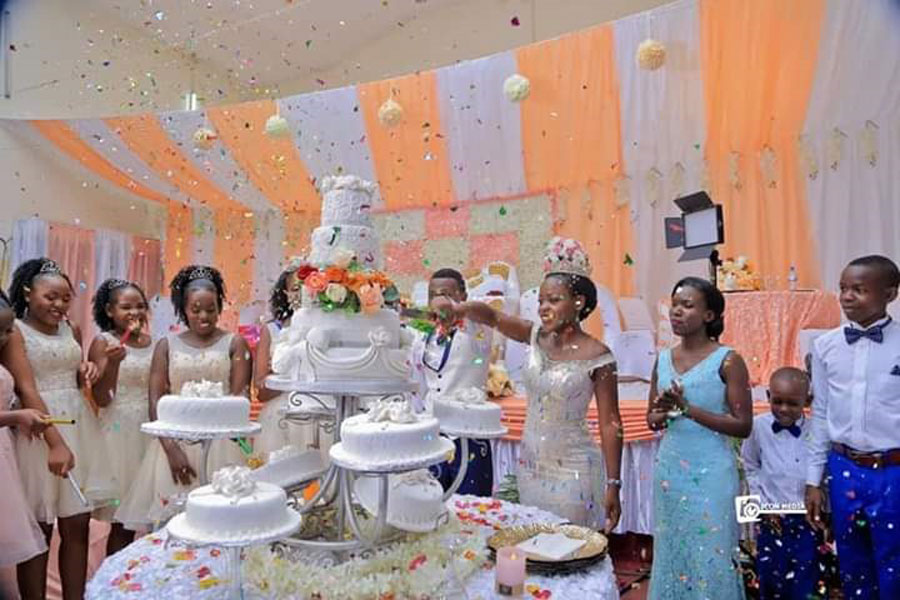 Reception
The couple had their photo moments at Speke Resort Munyonyo and chose to go for a hall so that they would dodge the costs on tents and electricity. They had very good decoration done by a friend at Shs 2m.
Colour theme: White and peach
Services
We met service providers to discuss the detail of what we wanted and how much we could afford. It is always important to tell service providers what you can afford in order to fit in your budget.
Venue: Najjanankumbi SDA Church
Celebrant: Pr Robert Kyeyune
Reception: Adventist Centre Hall
Guests: 600