By Sqoop
As he prepares to wed his long term girlfriend Linda Ndagire, NTV Journalist Andrew Kyamagero has sent out an open invitation to his fans and anyone who wishes to attend his Bachelor party this Wednesday.
Scheduled for Wednesday, May 15, 2019, the party will take place at Wave Lounge at Windsor Cresent in Kololo.
Kyamagero shared the invitation on his Facebook page and when asked if it was an open invitation he said, "Yes, it is an open invitation, omanyi nze ndi muntu wa wansi, so everyone is invited. I want us to have fun together as I embark on this new journey."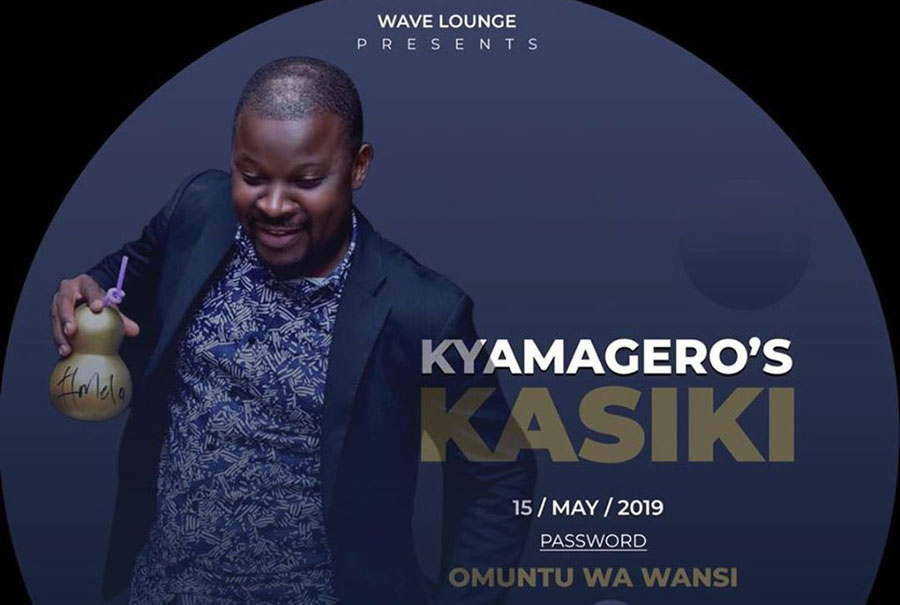 To access the venue, party goers will use the password 'Omuntu Wa Wansi', which also doubles as his tagline.
Kyamagero's will say I Do on Saturday, May 18, 2019 at Bule Island on Lake Victoria. You might not be invited to the wedding, but at least you are to the Kasiki, so prepare your dancing shoes!
Congratulations Kyamagero and Linda! We wish you the best in your marriage!Andrew