By Maria Immaculate Owechi
On Saturday last week, what was supposed to be a joyous day turned out into drama when a Kenyan lady tried to stop the wedding service of her husband to another woman at St. James ACK Kiambu Church in Kiambu town.
According, to Kenya's online site Tuko, the soon to be wedded couple, Alex and Agnes allegedly found out about the co-wife's plans and hence decided to hire security guards to bounce her in case she comes.
It indeed didn't take long as the bitter wife, Anne Mwangi definitely showed up.  She revealed to media that she got married to Alex in 1996 in the Magistrate's Court.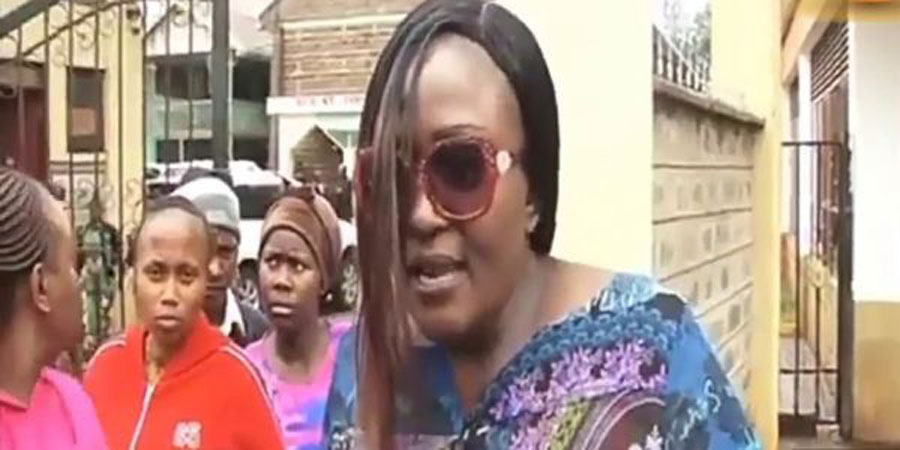 "I was married to this man in 1996. He has not divorced me yet. I brought an objection letter, I brought my marriage certificate. They did not obey. Why is he in the church doing another wedding?" she asked while waving her marriage certificate.
It is said that the groom although separated from his wife, is still legally married to her since their divorce case is yet to be ruled upon by the courts.
Mwangi seeing that her plans had failed stayed out of the church's vicinity screaming in anguish and desperation.
Journalists who also tried to capture the chaotic ceremony were manhandled by the hired security personnel with Citizen TV's Kiambu correspondent, Charles Gikunga being among the victims of the scuffle who suffered minor injuries.
The media were forced to stay out as the ceremony smoothly was taking place inside.
Although the celebrations took place, according to the law, the bride and groom's marriage cannot be legally recognised if one is still legally married to another person.
Watch video