By Roland .D. Nasasira
Modocai Kagurutsi, an accountant, and Judith Abarinde, an economist, met at university as they reported for first and third year respectively. After completing school, they wedded on December 22, 2018 at St Peter's Cathedral Bweranyangi in Bushenyi.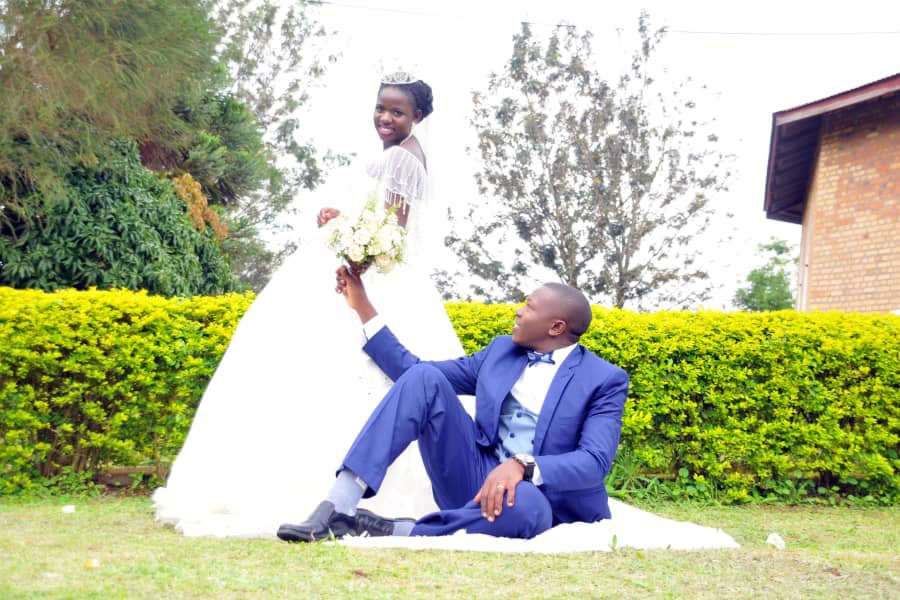 How did you come to know each other?
Modocai: I met Judith at university in August 2010.
Judith: I was reporting for my first year at Makerere University on August 15, 2010 as he reported for his third year.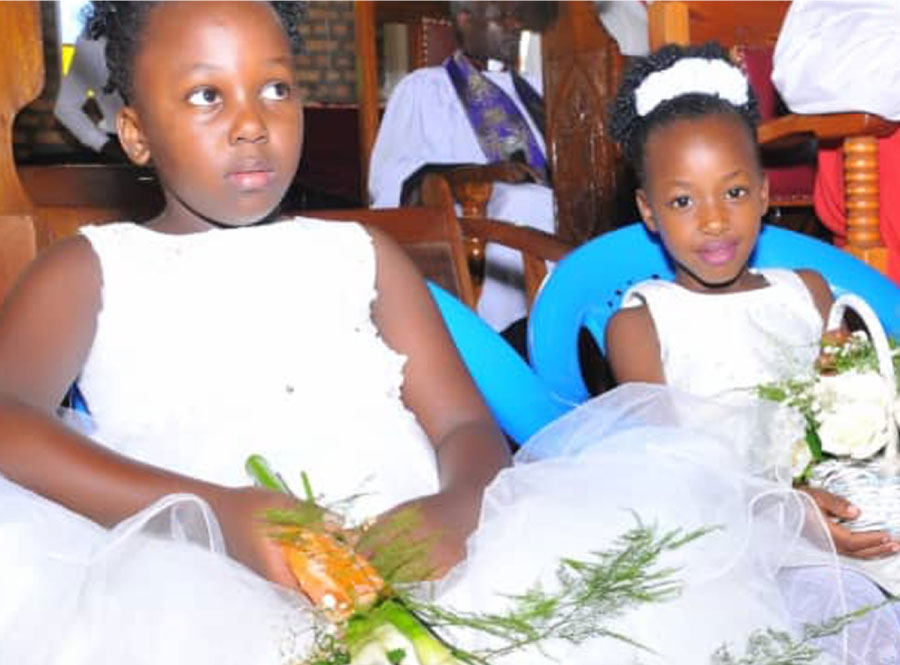 At what point did you develop feelings for each other?
Modocai: On the first day I met her. It is on that same day that I asked for her phone number. I wanted to commit to her.
 Judith: It was a month after we had met. I grew up in an environment of girls and it was my first emotional encounter with a man.
What attracted you to one another?
 Modocai: Her beauty and she is reserved. Later, I also loved her composure. Judith: He was laid back.
When did you eventually fall in love?
Modocai: Two months after our meeting. She was my first love at university.
Judith: When I chose to try out if our relationship would work out, it was all because of love.
Now that you were in love, what did you like about each other?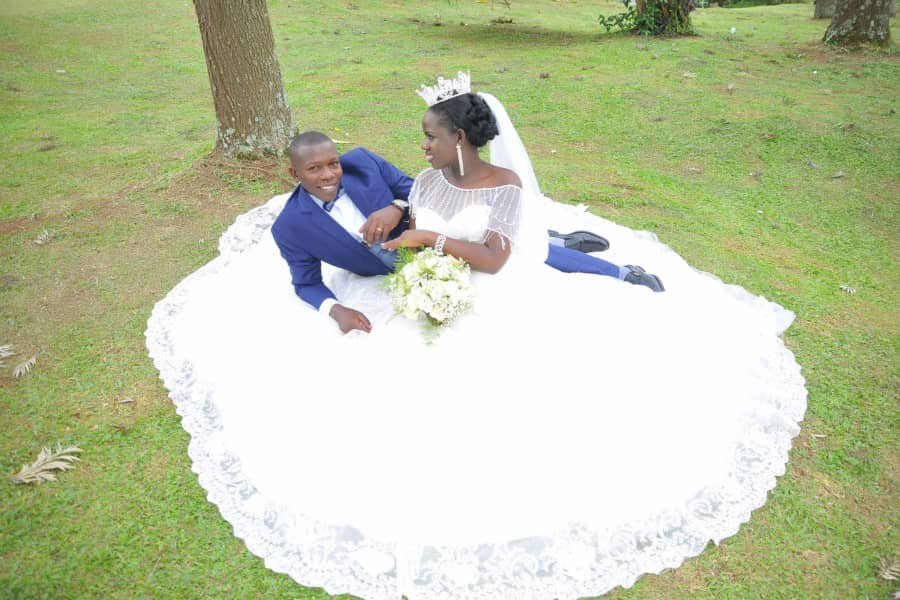 Judith: I liked his persistence. He did not give up on pursuing me and after we fell in love, I realised that he loved me so much.
Did she move in when she completed school?
Modocai: No, when I left school, I always visited her. We created time to visit each other.
When did you think of marriage?
 Modocai: I did not think of marriage so soon because we were still in school. It only came to mind after she completed school. In our conversations, I always told her I would marry her but the question that lingered on my mind was, when?
Judith: In 2014 when I graduated. He was my first and last man and I did not think of getting any other after school.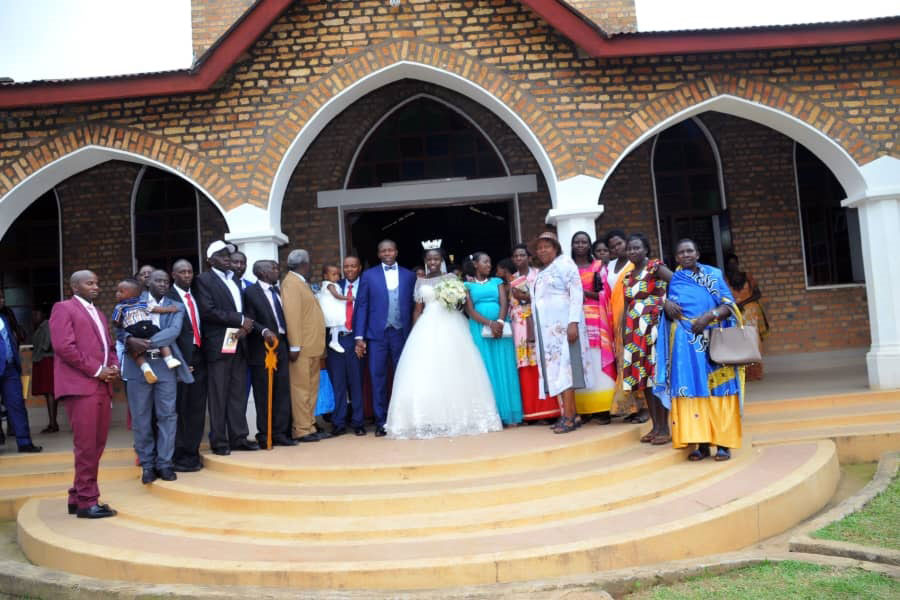 When did you think of making your relationship formal?
Modocai: We had gone for a friend's introduction and giveaway on December 28, 2017 in Kasese District. During the function, I pondered on becoming serious about making our relationship official.  Judith: I felt ready for marriage after we had attended our friend's function.
When did you set the wedding date?
Judith: As soon as we returned to Kampala from Kasese.
We had set December 28, 2018 but we brought it forward to December 22, 2018.
Modocai: When we set the date, we started saving every penny because we did not want to make further changes.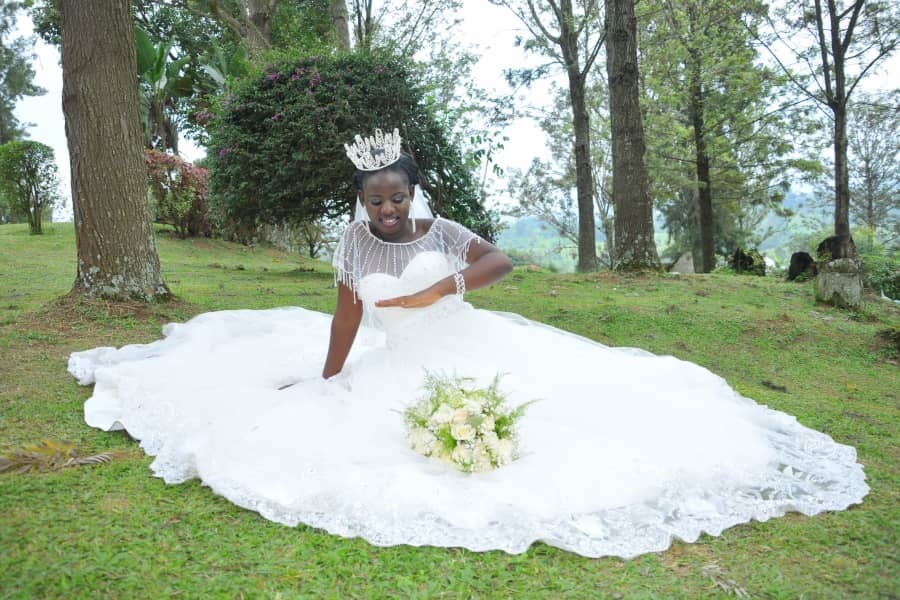 How did you raise the funds for your wedding?
Modocai: The biggest percentage was from our savings. Jointly, we had covered about 80 per cent of the budget. Friends, relatives and family contributed the balance.
What challenges did you face during the preparations?
 Modocai: I did not have enough time. We prepared as I was working. I only had the one-hour lunch break to utilise to meet service providers. The money we had saved was not enough. One of the would-be groomsmen I talked to travelled out of the country, a week to the wedding and I had to convince one of my friends at the last minute. Judith: I did not have time at all because of work.
What were you doing on the eve of the wedding?
Judith: It was a Friday and it was the day of the kuhingira (giveaway) at my parent's home in Sheema District.
Modocai: We travelled upcountry on December 20, 2018 to the place where the functions were going to take place.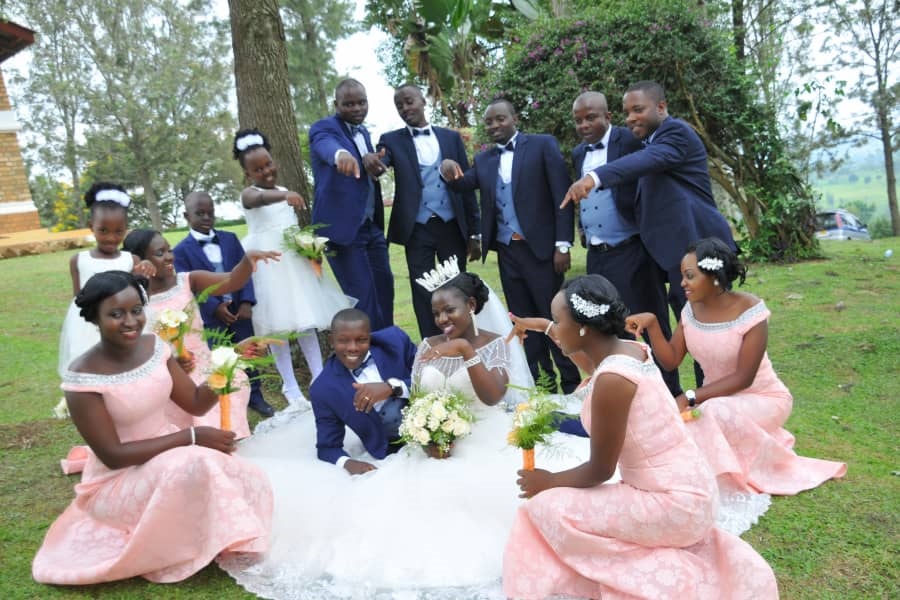 Why did you have your wedding upcountry?
Judith: It is cultural to have the kuhingira at my parent's home because we wanted to share the good tidings with the people at home.
Modocai: The cost of transporting guests and parents from upcountry to Kampala and back would have been high yet we did not have enough money.
What did you like on the wedding day?
 Modocai:  I was happy to see Judith enter church. Sometimes I imagined her not turning up. Judith: When we were exchanging our vows. It was lovely looking at each other as we repeated the vows after the Reverend.
What was the most expensive item on the budget?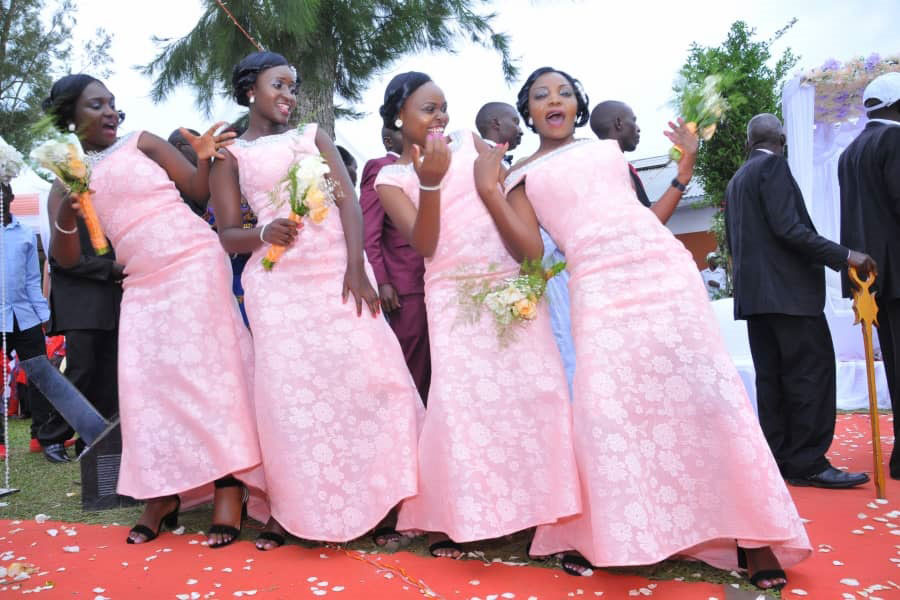 Modocai: The decoration which cost us Shs9m.
What was the cost of your attire?
Judith: I hired my gown at Shs2.5m from Bridal World in Kampala.
Modocai: I bought my suit at Shs1.2m at Kamu Kamu Plaza on Entebbe Road.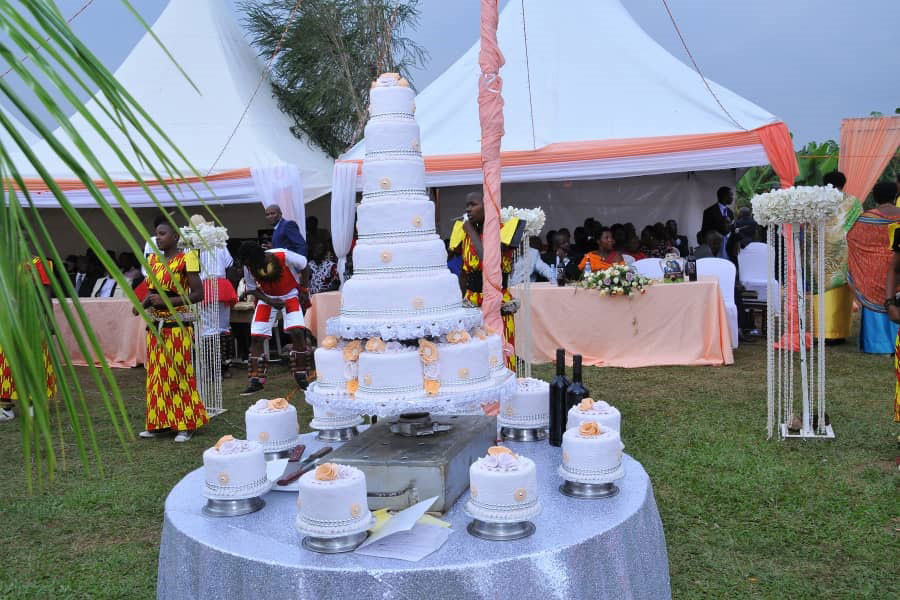 Did you involve a wedding planner?
Modocai: No, we handled everything ourselves because we did not find the need of involving a planner.
What type of rings did you choose?
Judith: We chose gold rings because gold is unique. Each ring cost Shs1.5m.
Were you disappointed by any service provider?
Judith: Yes, the decoration. In the photos, it looked nice but physically, it did not look that good.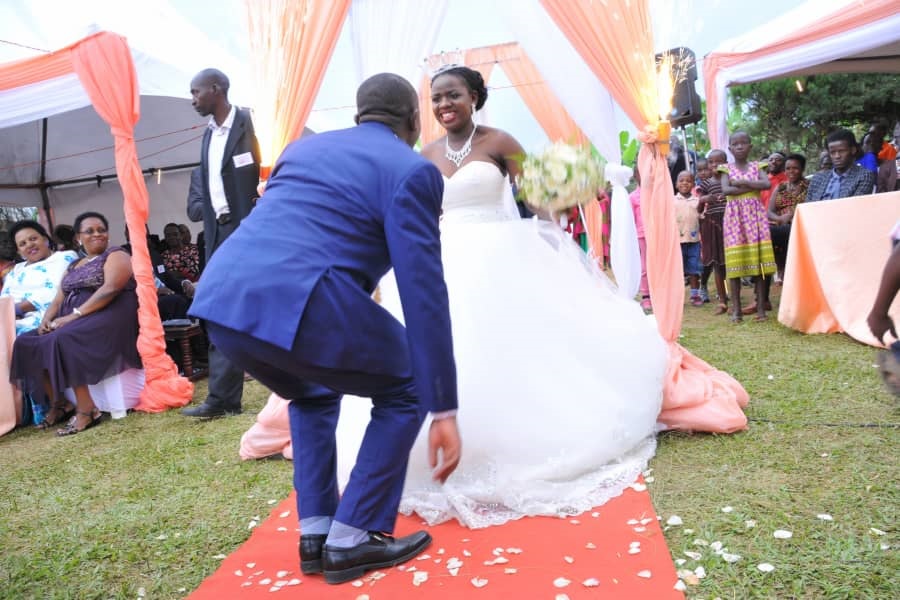 Where did you go for honeymoon?
Modocai: We travelled to Mombasa for four days.
Judith: Spending time with my husband in a neutral environment at the beach without being shy was awesome.
Did you go for premarital counselling?
 Modocai: Yes, and I learnt that I have to be faithful to my wife. I also learnt that when we get children, we should raise them together. I also learnt how to manage family and in-laws. Judith: I learnt that it is important to be patient in my marriage and be prayerful.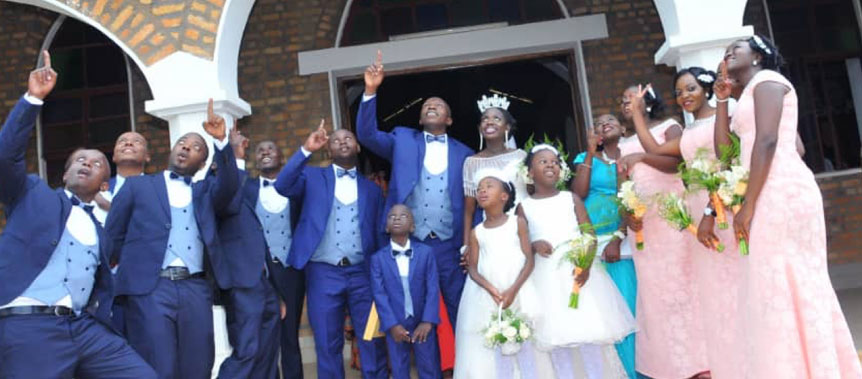 If you were to redo the wedding, what would you change?
Modocai: The decoration service provider because we did not get value for our money.
Judith: Cultural dancers because they only danced as we arrived at the reception venue and we did not see them again