By Maria Immaculate Owechi
Harry Kane, a football star in Tottenham Hotspur tied the knot with childhood sweetheart, Kate Goodland in an extravagant wedding ceremony at an undisclosed exotic resort last week on Friday 21 June 2019.
After a bad season where Kane was injured for seven weeks and his team Tottenham lost to Liverpool in the Champions League, he shared the news of his excitement on his social media page in a post captioned, "Finally got to marry my best friend! I love you @ Kate Goodland.''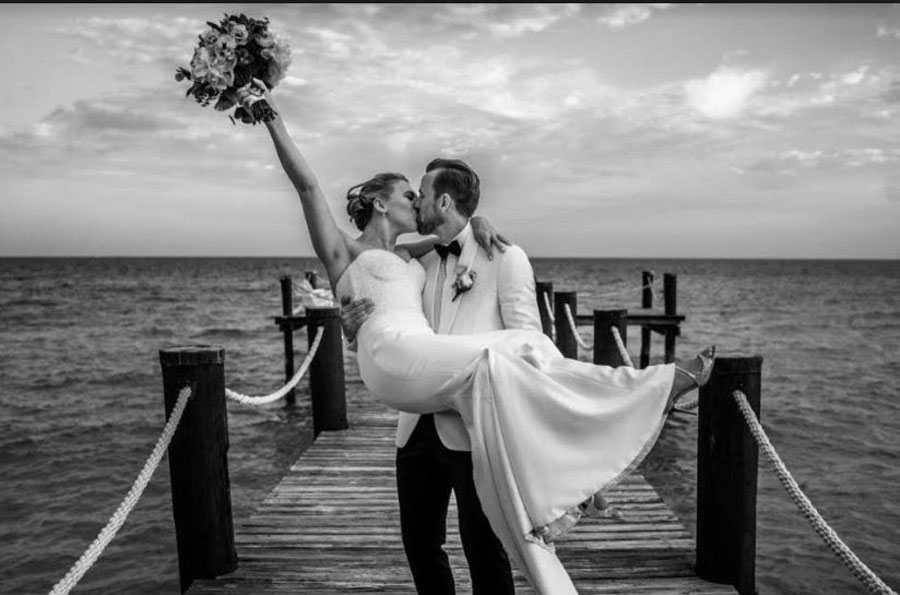 This was accompanied by lovely photos of Kane kissing Goodland on the forehead while she gently placed her hand on his chest to display her silver wedding ring.  Another shot exhibited him carrying his bride up high as they kissed while she lifted up her bouquet with one hand in jubilation behind a lake atmosphere scenery.
The groom rocked a white coat, with a black bow tie and trousers while his wife looked gorgeous in a sweetheart strapless floor length gown.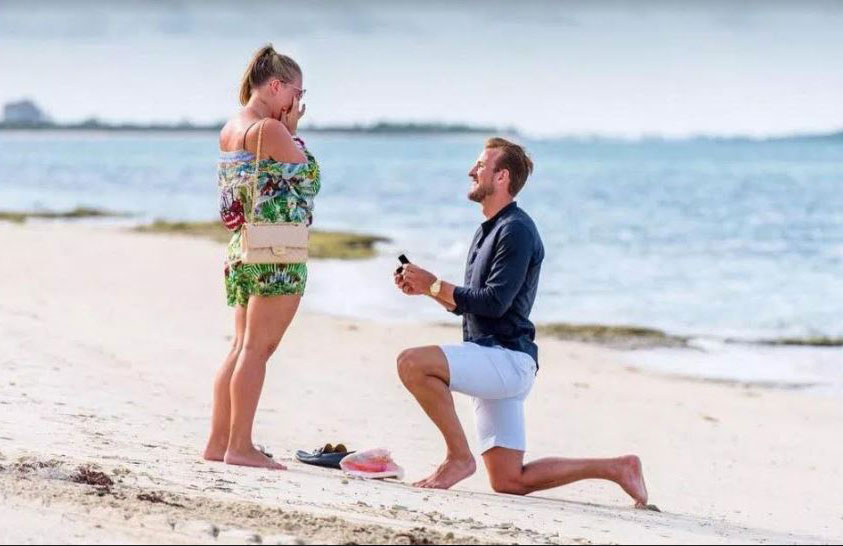 The couple attended the same school and that's where their love story started until they got engaged in the Bahamas in July 2017.
Goodland has been credited as the person who keeps Kane's feet on the ground.
He said once; "She brings me back down to earth. If I score a hat-trick, Kate will say, 'Well done, you can make me a cup of tea when you get home."
To this, he added; "She's been there through all the ups and the downs. She's been with me when I've been successful, she's been with me when I've been struggling or had injuries."
"When I feel bad about something, or when I need to get something off my chest, I can just turn to her and talk about anything. By being open it just allows me to form a stronger bond with her."
The couple has two daughters together named Ivy and Vivienne.