By Maria Immaculate Owechi
Otteran Varsity, 29, a Billing and Prepaid Systems Supervisor at National Water and Sewage Corporation, Kampala and Charity Amutuhaire, 28, a finance and Administrative Officer at Integrated Transport Solutions Limited tied the knot on June 22, 2019. The Church ceremony took place at St. Augustine's Chapel in Makerere University and thereafter the reception at Sharing Hall, Nsambya.
The couple spoke to our writer about their wedding.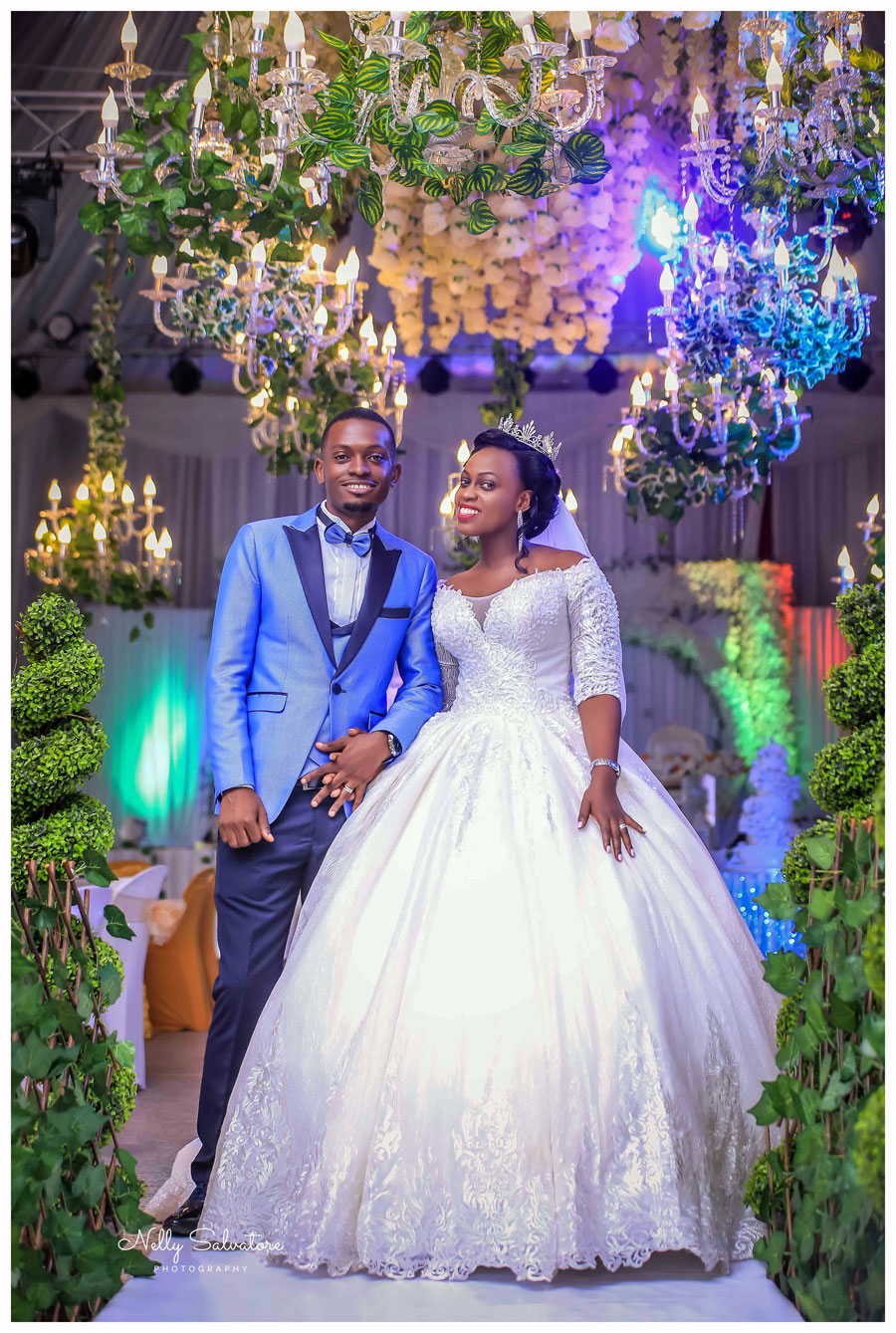 How and when did you meet?
Amutuhaire: We met on September 19, 2014 during The International Oil and Gas Summit at Golf Course Hotel along Yusuf Lule road. In the evening after the sessions ended we left together because we were headed to the same destination. I was going for a mid-week fellowship at St Francis Chapel, in Makerere University while he had lectures for his master's degree class.
Varsity: Since the summit was full of serious and older people, it was nice being in the company of someone of my age.
What attracted you to each other?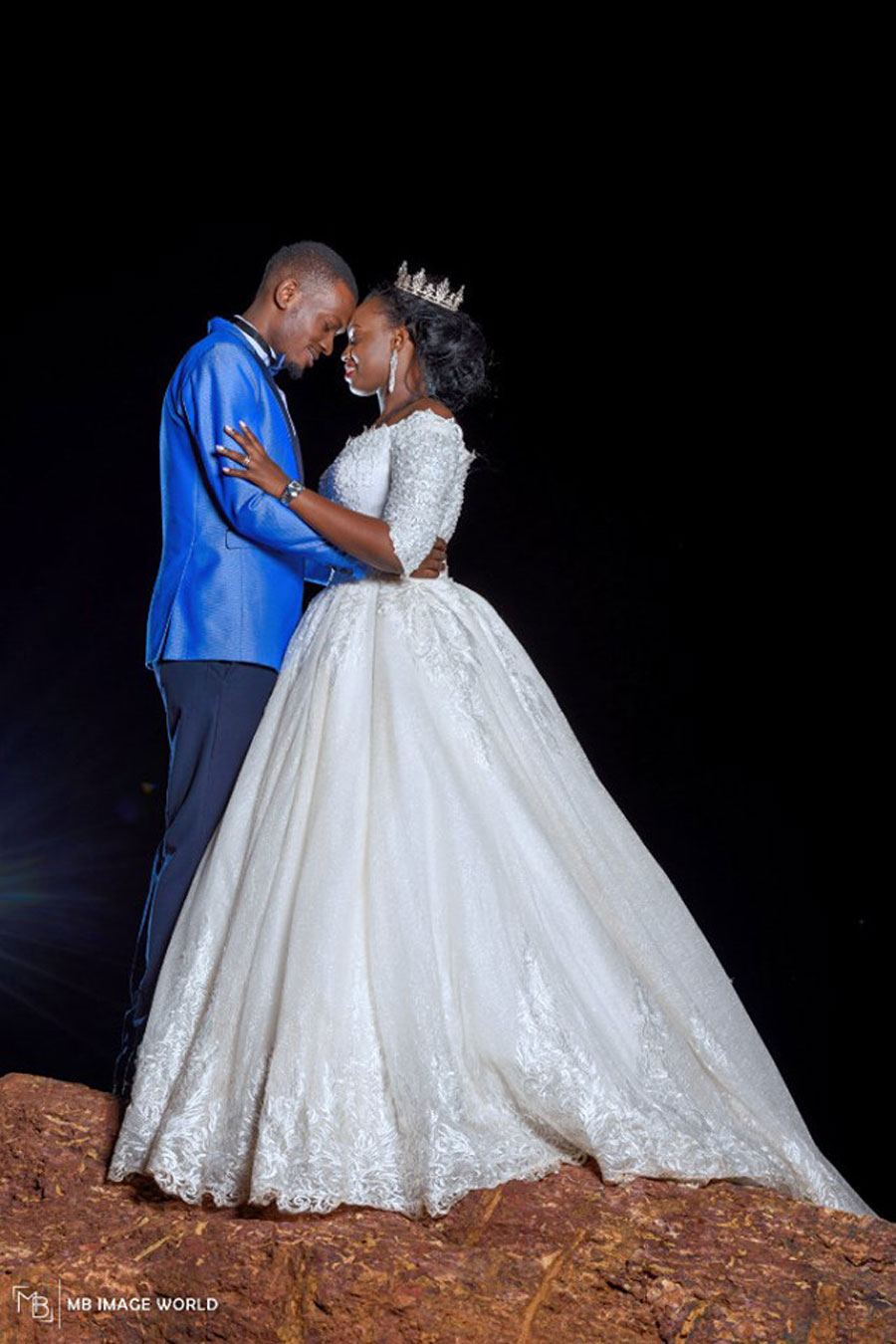 Amutuhaire:  I liked the fact that he was smart and handsome from the first time I interacted with him.
 Varsity: I got attracted to her beauty, smartness and the way we easily connected in conversations.
When did the two of you eventually become close?
Varsity:  It was on Valentine's Day of 2015 when I visited Amutuhaire at her place of residence on Sir Apollo Kaggwa road. We chatted the whole day to cheer her up since she was sad after receiving news of a relative's death.
In the moment, I found myself stealing a kiss which made her silent for some time. I apologised immediately thinking I had offended her but she said it is okay. It was later that night at my place when I decided to send her a text revealing my romantic feelings. The reply I got was positive and that's when we started dating.
When and how did the proposal take place?
Varsity: It was last year on September 7, when I planned it all out with one of her friends.
She requested Amutuhaire to be the emcee for her boyfriend's birthday party (a faked one) at a restaurant called The Carnival on Naguru hill.
Since the picture she was shown, of the birthday boy, was one of my friends, we were able to use that as a trick for me to be an expected guest.
Amutuhaire: I realised it was my engagement party when I saw a drone camera bringing a ring with Varsity right behind it with his other friends and siblings. Out of shock, I run out of the venue and was only stopped by the fence.
Varsity: My sisters and friends brought her in crying and she was not about to stop. That's when I had to proceed to drop the proposal which she emotionally agreed to.
Why did you cry and storm out of the venue?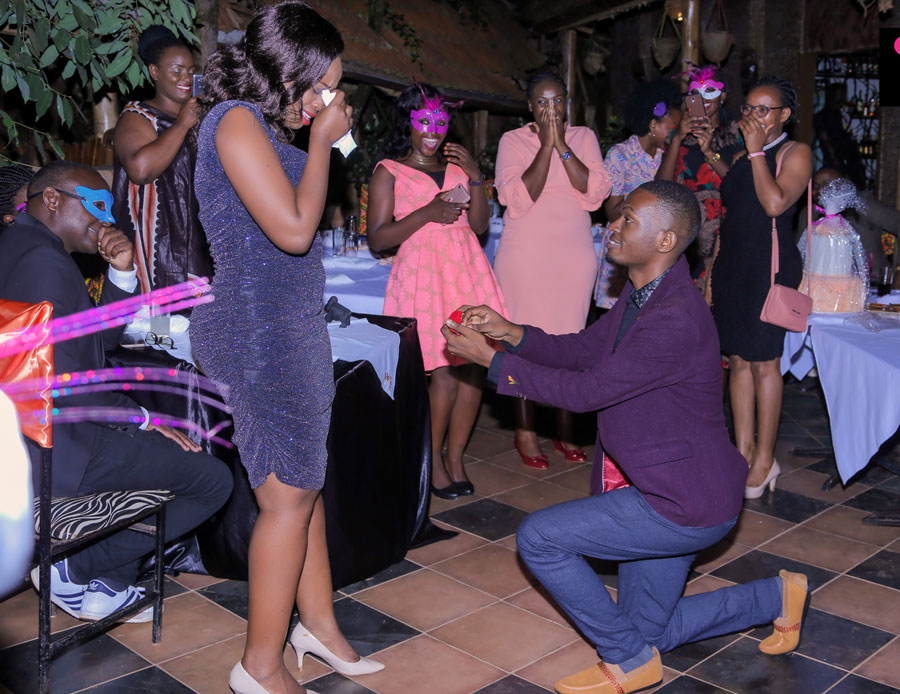 Amutuhaire: I was very angry that they had gone through all that trouble just to lie to me. My friend had even suggested we go shopping for a dress and a touch up at the beauty parlor not knowing I am being pampered for my own engagement party.
 What happened next?
Amutuhaire: The okuchwerwa ebintu (A meeting with her parents to discuss the bride price) took place the following year on January 4, at my parent's home in Ishaka, Bushenyi.
Varsity: I was escorted by six people with two crates of soda and two crates of beer.
In the modern era, this is the required item that is taken in place of the two calabashes of local beer called enjoga z'amaarwa when going to negotiate the bride price.
We left when we had settled for the traditional wedding to take place on June 15, 2019.
How was the traditional wedding prepared?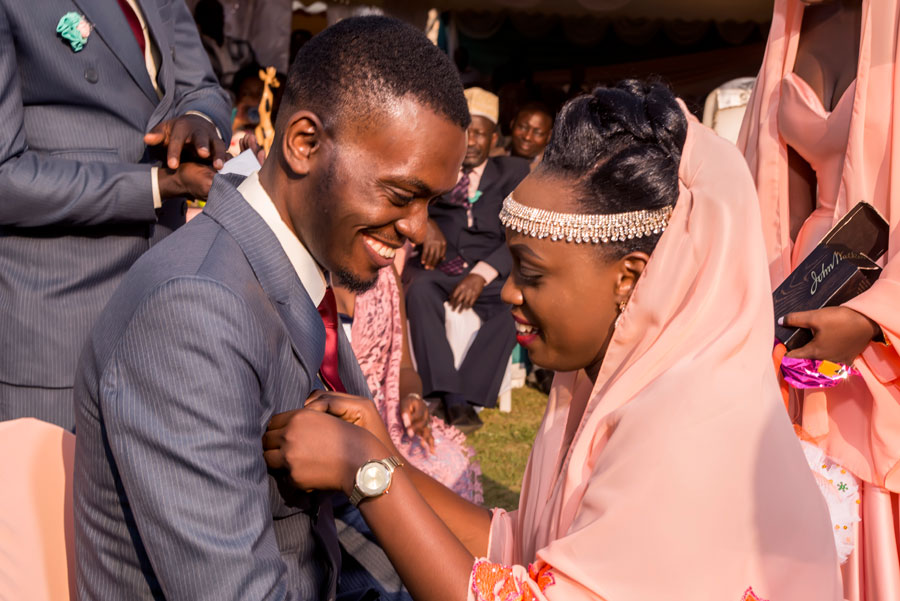 Amutuhaire: Since I am the first born in my family, my father wanted a grand function that's why we booked Crane Resort Hotel in Ishaka to accommodate the 2,000 people that turned up.
We paid Shs1 m for the venue and brought in our service providers from outside.
What did you bring as bride price?
Varsity: The bride price was 14 cows which I brought in cash.
How did you raise the funds for both the functions?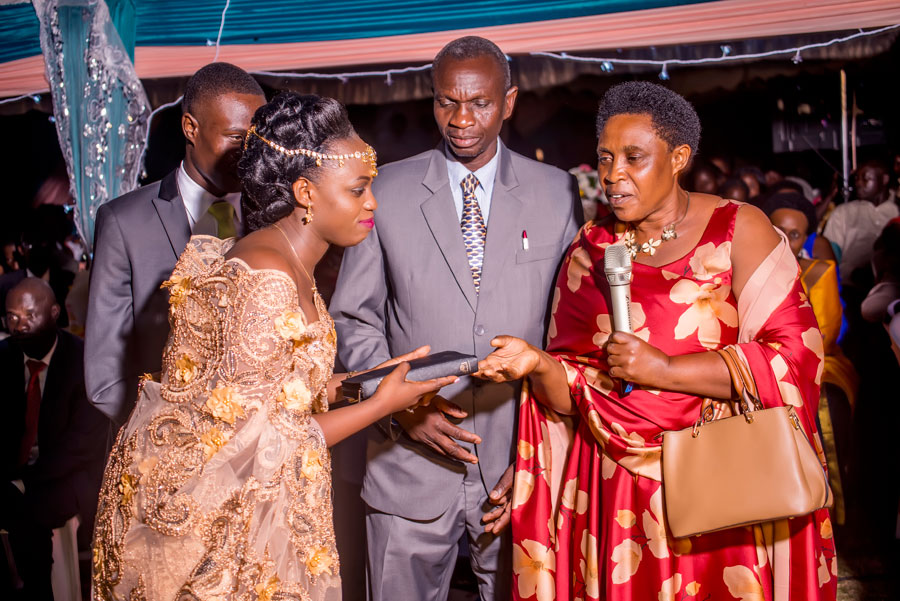 Amutuhaire: For the traditional wedding we had meetings with family to raise the funds of about Shs60 m.
Varsity: I also had my own savings plus funds from family and friends for the traditional wedding.
For the church wedding we had joint meetings with our friends and some few family members.
How did you schedule the meetings?
Varsity: For the church ceremony we started with a launch on 6th April followed by four more meetings with two in May and other two in June.
What was the budget of the church wedding and how many people did you invite?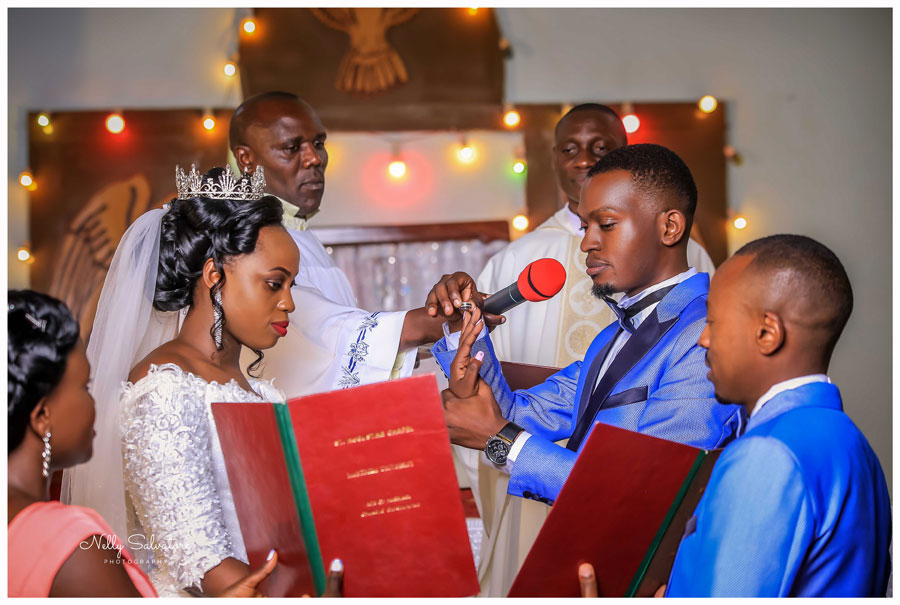 Varisty: Our budget was Shs78 m and we invited 600 people.
What was the most expensive item on the budget?
Varsity: It was food at Shs18 m.
Did you involve a planner?
Amutuhaire: No, we planned the wedding ourselves and enlisted a team of brilliant friends to coordinate their execution.
What were you doing on your wedding eve?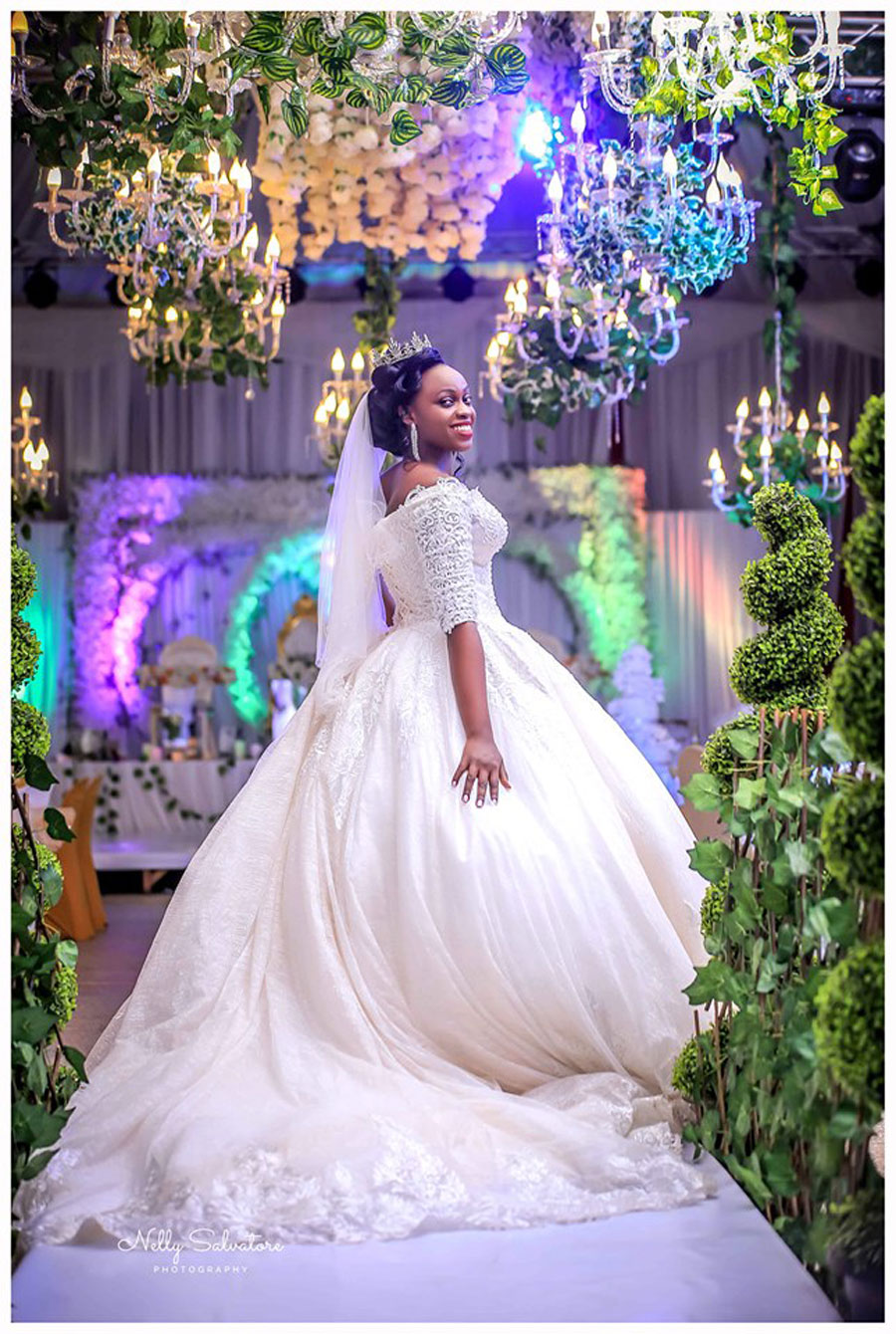 Varsity:  I was making phone calls to ensure all the pending details are sorted.
 Amutuhaire: On Friday of June 21, I was busy picking up things like my wedding gown, changing dress and going to the salon to have my hair plaited. This was because I had worked up to Thursday with no day off to do all those small details.
At around 9pm, I checked in a hotel called Ham Suites opposite Makerere University for a night with my entire entourage.
We chose this place to keep time the next morning because it was close to the church venue.
I also wanted the photographer to take the pre-wedding photos with my bridesmaids in a nice ambiance.
How did you choose your entourage?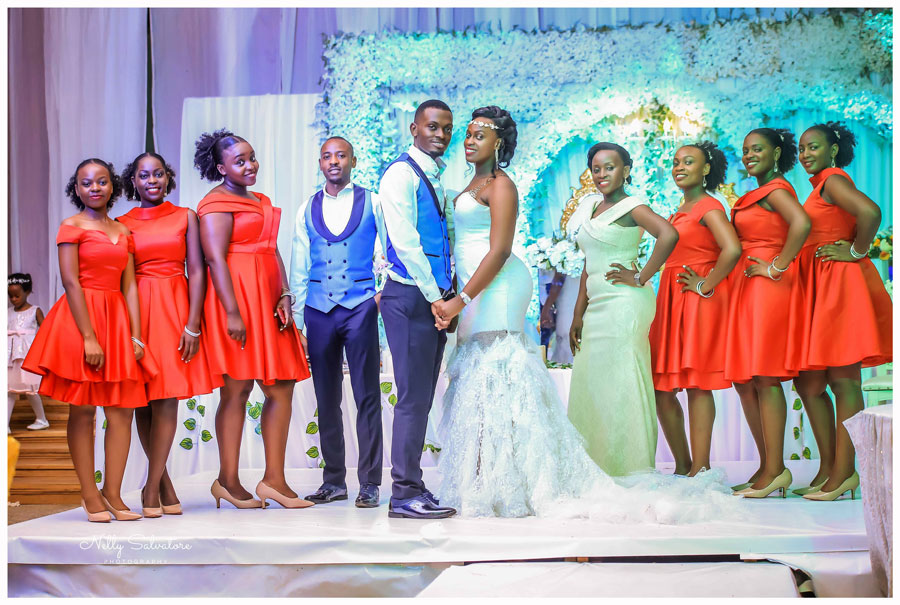 Varsity: I decided to have only a best man, Emmanuel Kasingye because the other friends who could be groomsmen were involved in the wedding coordination. I didn't want to overwhelm them.
Amutuhaire: I specifically wanted to be surrounded by humble people who will listen to me.
I asked one of my best friends, Win Musasiire to be my maid of honor with six young ladies as bridesmaids.
What was your theme colour?
Amutuhaire: Peach was my theme colour.
Who took care of your outfits and looks at which costs?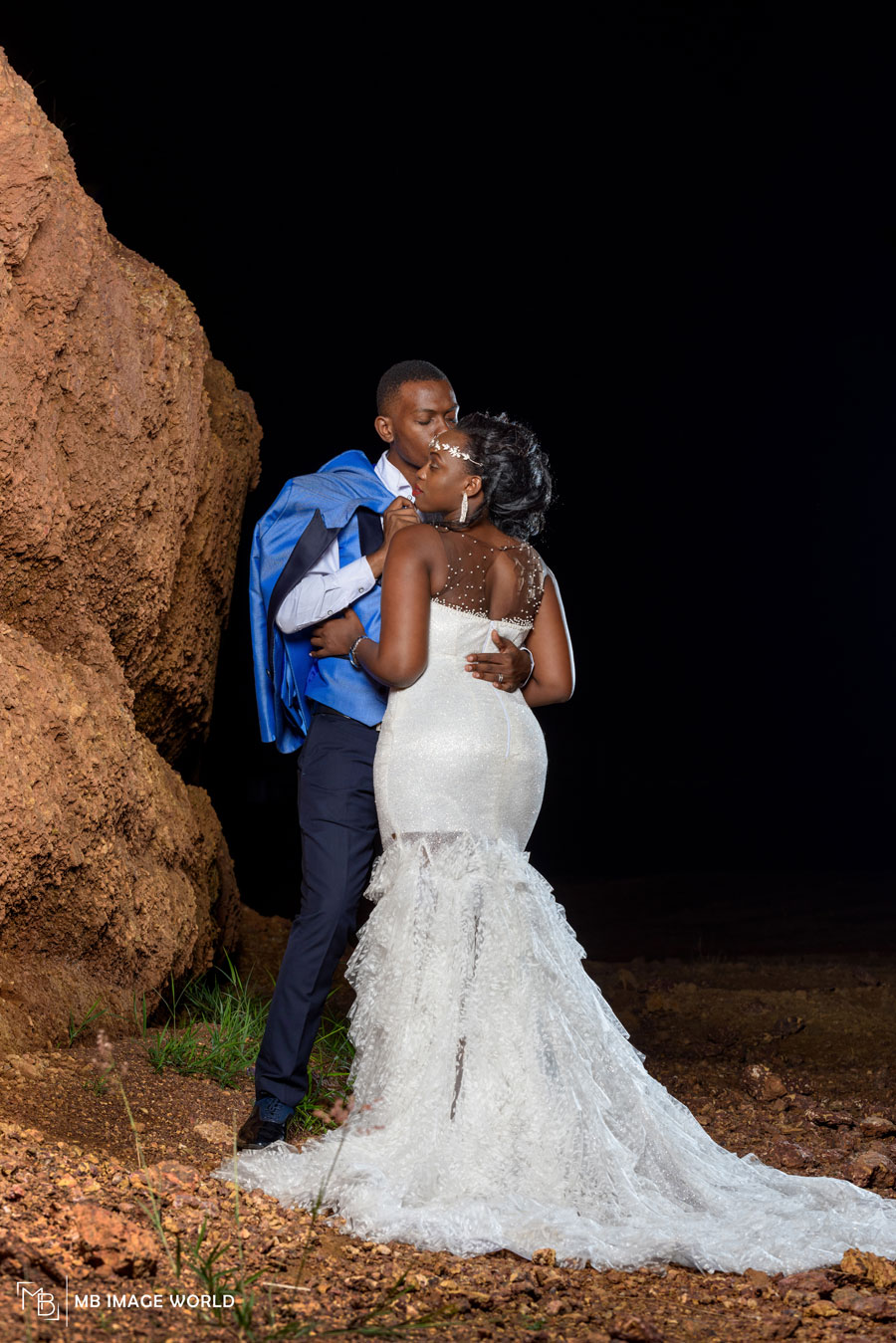 Varsity: My suit was tailored by an Indian tailor based in Nsambya called Nick Bagwani at Shs1.2 m.
Amutuhaire: I bought my Cinderella gown at Shs2 m from Bridex Bridals on Namaganda Plaza in Kampala.
The changing dress was made at Shs1.5m by a designer called Dyna Vence Ruvuza.
Our hairstyles together with the entourage cost Shs500, 000 by a friend called Joan.
The make-up with my girls cost Shs800, 000 by lady called Nina Beats from Mbarara.
How many tiers did your cake have?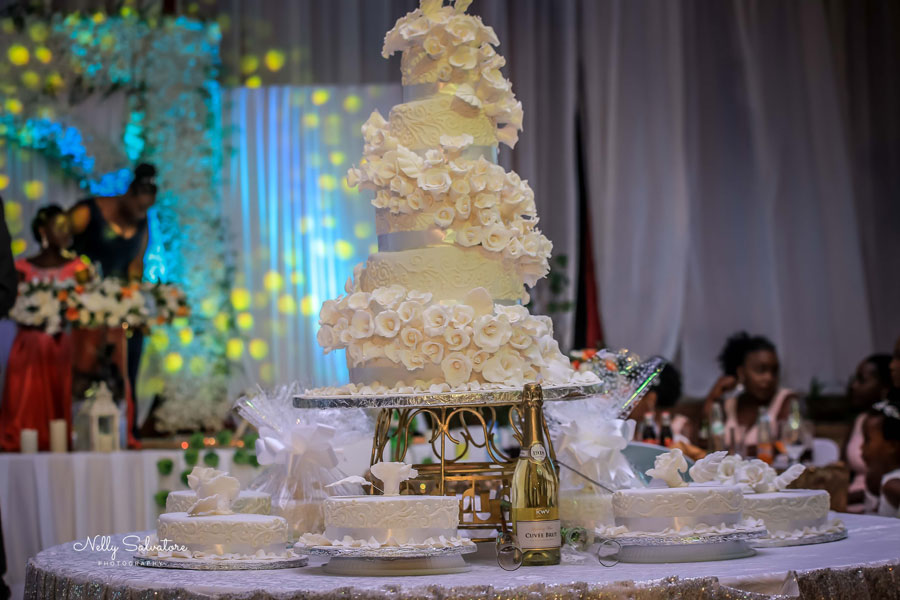 Varsity: The cake had five tiers and 10 give away pieces at Shs3 m by Irene Byamungu, a chef from Kampala Casino on Kimathi Avenue, Kampala.
Did you have challenges while preparing for your ceremony?
Varsity: For the preparations I had no challenges or disappointments.
Amutuhaire: I had little time to prepare because at the time, I was doing exams for my masters' degree while juggling it with work duties.
This made me get most of my essentials on the last days because I had no time to supervise the service providers. For instance sometimes I would go in the evenings to check on my outfits but find that the tailor has left or no work has been done.
 What did you enjoy most on the wedding day?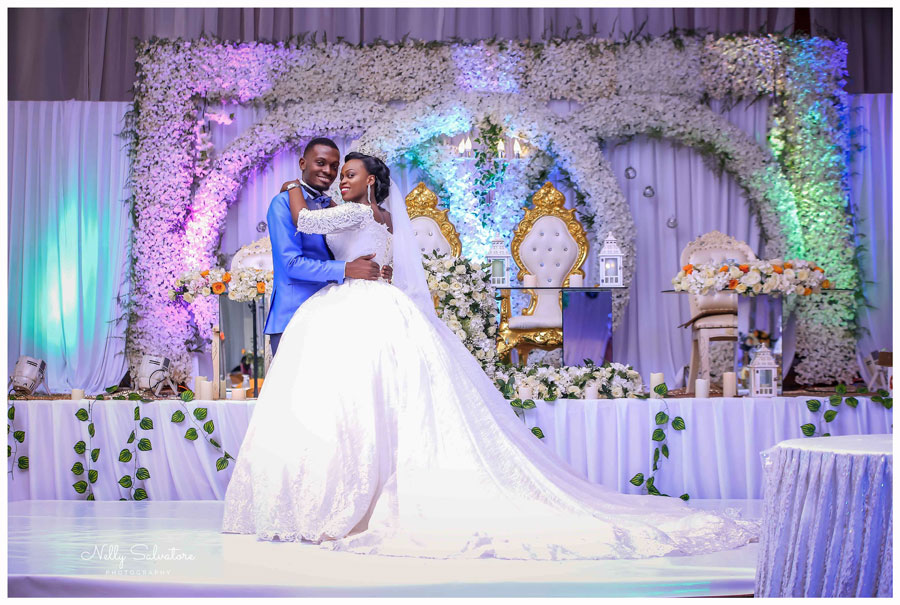 Amutuhaire: I loved everything and the fact there were no disappointments from the service providers.
Varsity: Everything was really good, most especially when she agreed to take me as her husband during the wedding vows.
Did you go for honeymoon?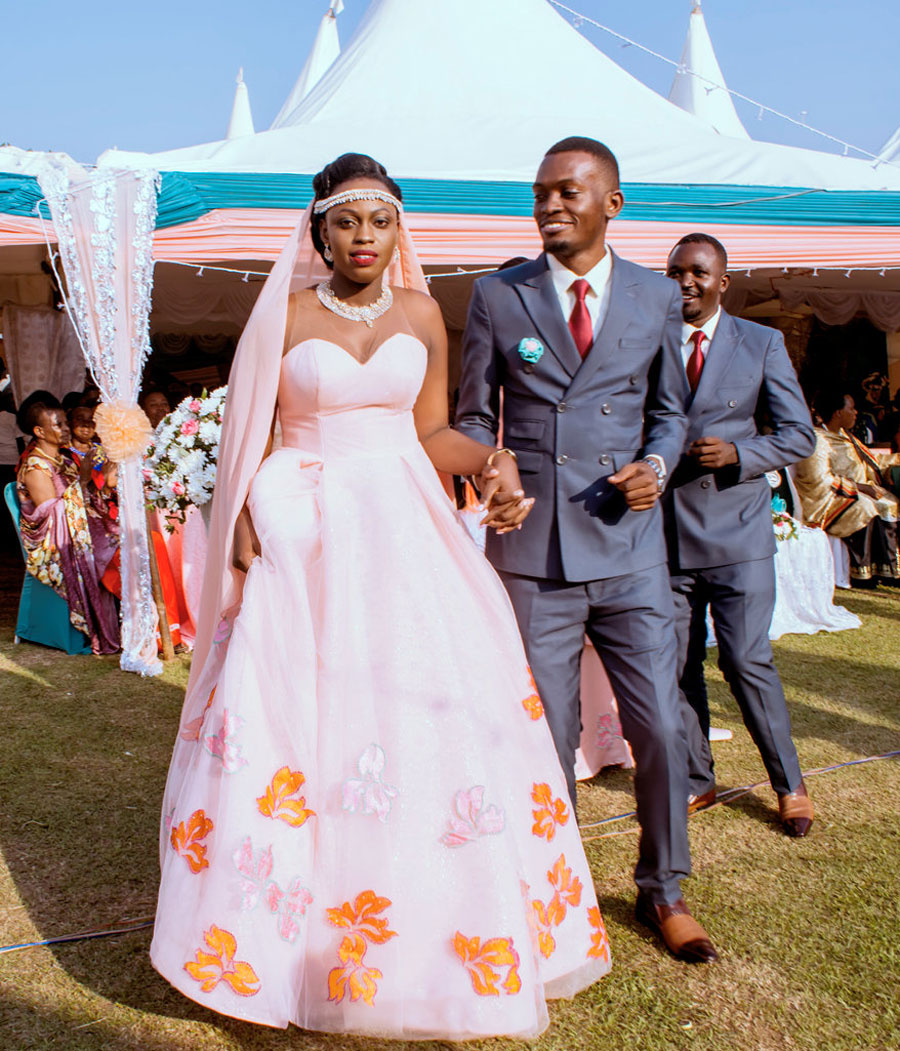 Varsity: Yes, we travelled to a place called Cowrie Shell Beach Apartments in Mombasa, Kenya for a week. We had wanted to go to Dubai but our friends staying there told us that the hot humid season there would not favor us.
Did you go for premarital counselling and what did you learn from it?
Amutuhaire: We learnt about the pillars of love in the Bible which I already knew so they were just reminders.
Varsity: I learnt that we should put love above all things, even children because if your wife fails to conceive, then the bond of love will still keep your marriage intact.