By Eric Ntalumbwa 
Arthur Fadison Akampurira, a managing director at Econest Tim Safaris, and Brenda Kiconco, a human resource executive, tied the knot on September 15, 2018. They shared their love story.
How did it begin?
Arthur: I met her at Brood bakery and coffee shop in July 2014. She served me coffee nicely and the way she talked to me was impressive. I came back many times and there are times I would buy the coffee and leave it there. I did not waste time asking for her hand in marriage. The following year in March, we had the kuhingira in Kambuga, Kanungu District.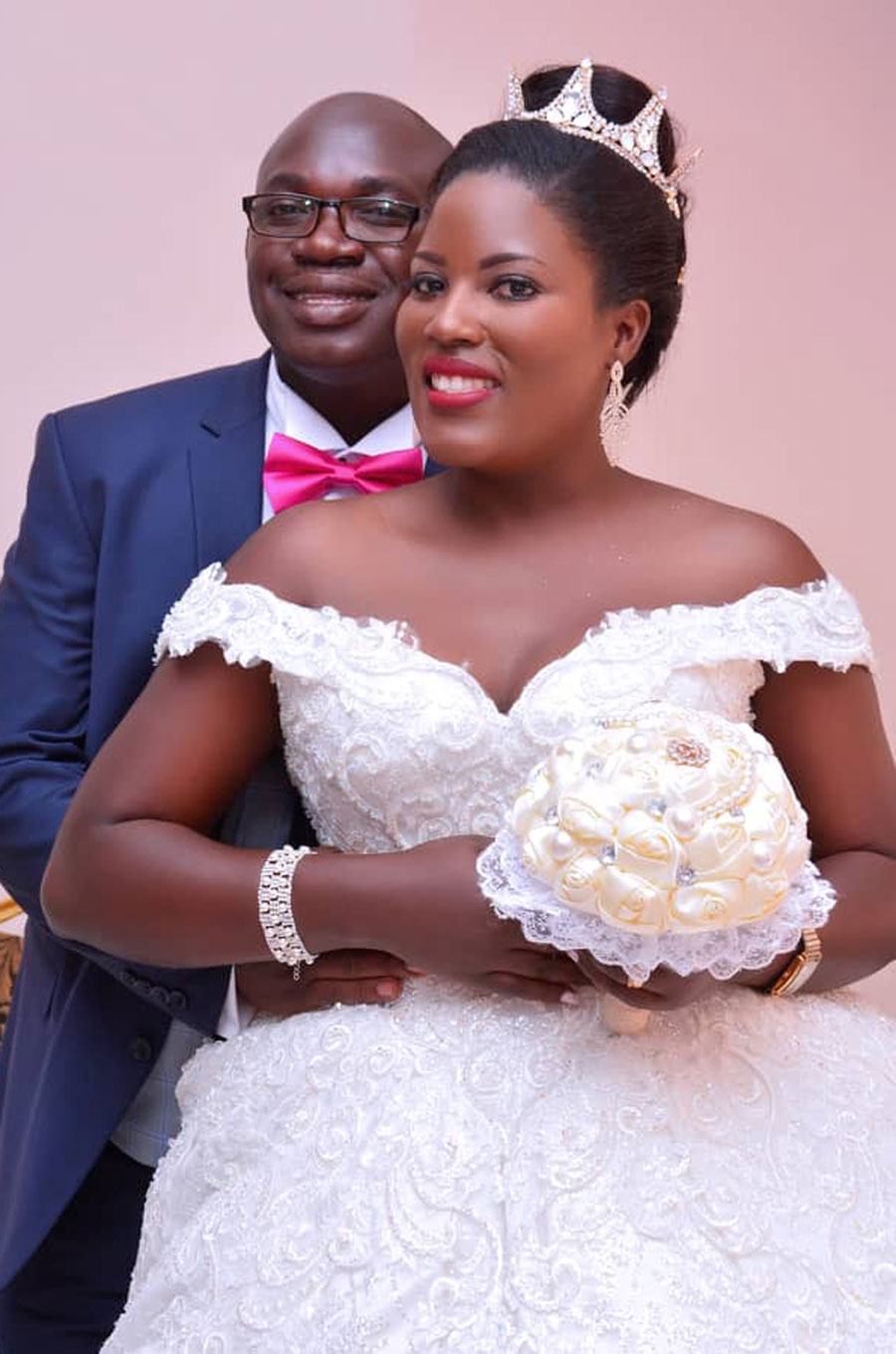 Brenda: He had come to meet his friend Alpha, who patronised The Broods. On my way out after my shift, Alpha called me and introduced me to Arthur. We exchanged pleasantries and he asked for my phone contact. I was hesitant but Alpha encouraged me to heed to his request saying he is good. Arthur promised to call me whenever he would come for coffee.
The next day, he came to my workplace. He frequented Broods and at times would wait until midnight after my work shift then drop me off at home. I remember when I was posted at the Garden City branch, Arthur came at 6am, and placed his breakfast order at 10am. He paid then waited until my shift ended at 3pm. He requested to drop me off but I lied to him that I had an appointment with friends. He insisted on accompanying me to meet them, and hang around until I finished. I confessed that it was a lie, and he requested to take me to Cafe Pap for coffee and juice before he drove me home. Upon arrival, he spoke like a typical mukiga man, "Haaza nyowe ndi serious, nyendaga kushweera." (I am serious, I want to marry you). He always shopped for me and presented himself as caring.
What attracted you to each other?
Arthur: Her radiant smile melted my heart and I enjoyed her attention. She would leave other customers to attend to me.
Brenda: What you see is what you get. Arthur is himself, but above all, he is honest. When he sets his mind to something, he ensures it is accomplished.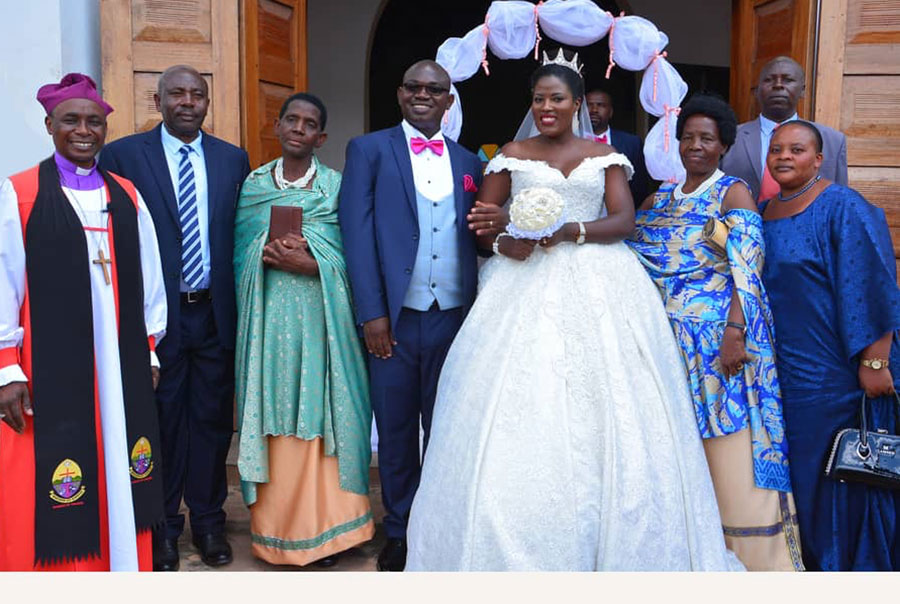 What was the most memorable moment on your wedding?
Arthur: The love my friends showed me.
Brenda: Exchanging vows.
What disappointed you on D-day?
Arthur: When one of my relatives grabbed a microphone from my chairman organising committee. Time might have been against them, but I hoped they would give have him five to 10 minutes.
Brenda: People say rain is a blessing, but it spoilt my decor and lighting.
Given a chance, what would you change on your wedding?
Brenda: The photographer. I expected him to do a better job than what he did. I told Arthur prior to D-day that among the service providers I was worried about was the cameraman he got from Mbarara.
What did you wear?
Arthur: A navy blue suit which I bought from Suit Haven at $500(Shs1.8m). I matched it with a white shirt, hot pink bowtie and a black pair of shoes. The watch was $750 (approx Shs2.7m).
Brenda: I wore a custom made gown and changing dress that cost Shs7m. The gown was designed by Anita of Beryl Couture.
Who comprised your entourage?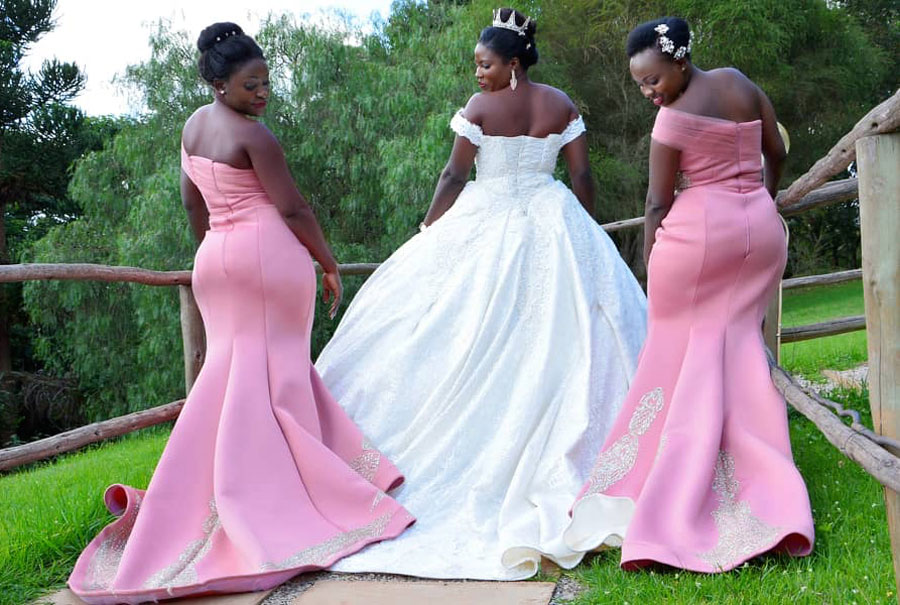 Arthur: I had a pageboy, and a bestman. Mr Paul Mbanza has been a friend since 2006. I did not consider groomsmen to avoid congestion.
Brenda: I had two bridesmaids; my friends, two flower girls and a matron. Ms Sharon Nyesiga is a long time friend from high school and university. We shared clothes, food, and at times a bed. I was her matron at her give-away and wedding.
How special was your honeymoon?
Arthur: We went to Brovad Sands Lodge in Kalangala because there is no better destination than that in Uganda.
Brenda: He asked me about my favourite places and I opted for Kidepo Valley, and Murchison Falls, specifically Chobe. Well, we went to Ssese Islands, but later we visited the places I had earlier yearned for.
It is a year since you exchanged the vows. What has changed?
Arthur: We plan and execute things together unlike before.
Brenda: He now appreciates that he has a family of his own. We plan together, unlike before when he was a sole decision-maker. I am now involved in the affairs of the home.
What message do you have for your love and those planning to get married?
Arthur: The way she does her things is nice. I want her to keep it up and continue with the honesty. It motivates me to work harder.
Those planning to get married should understand their partners and ensure they wed their partners.
Brenda: No matter what happens, I will always be there for him. I will always do whatever he wants us to do together. He is my best friend, and the finest of husbands.
Those looking forward to this journey should know that it is beyond the beautiful gown and wedding day excitement. It is about you and your spouse. Couples should value the vows and put marriage in the hands of the lord.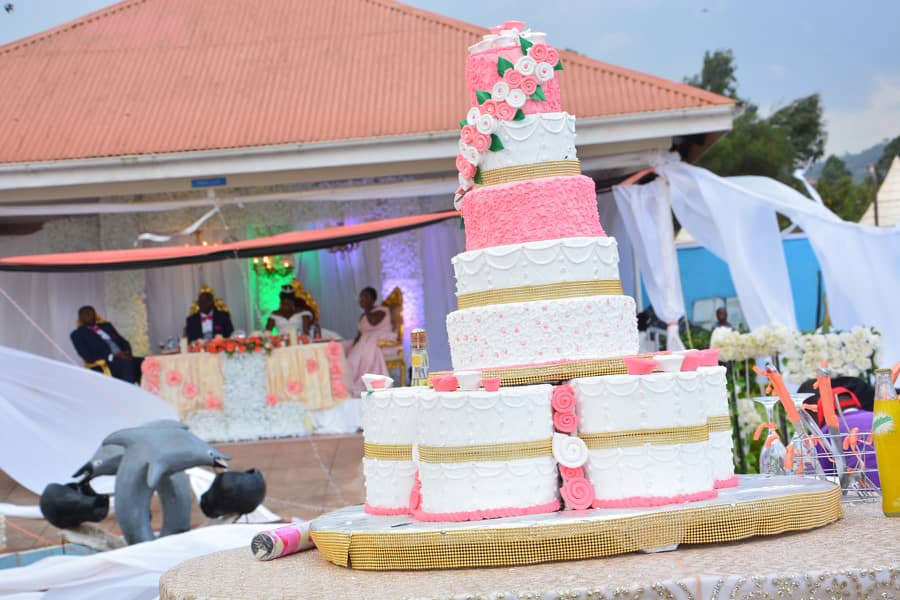 titbits
Date: September 15, 2018
Groom: Arthur Fadison Akampurira
Bride: Brenda Kiconco
Church: Kikungiri Church of Uganda, Kabale
Reception: Kirigime Guest House, Kabale
Cake: Shs3.2m
Kasiki: Kenlon Hotel Mengo and Mist Club, Kabale
Guests: 700
Budget: Shs85m
Rings: $600 (approx Shs2.1m)
Bouquet: An artificial off-white.
Food: Shs12.5m
Decorator: Emmyson's Royal Decorators
Entertainment: Sound system and Liveband