By Olivia Mukaaya
Ashraf Ashaba and Happy Kyomuhangi wedded on December 29,2018. The two shared their story with us.
How did you come to know each other?
Ashaba: I had gone to cover a story at the magistrate's court of Bududa District where she was a magistrate. While in the courtroom I admired her as she cross-examined litigants. I later got her phone contact from a friend in the security circles.
Happy: I got to know Ashraf when he invited me for an interview about the Uganda Judicial Officers Association (UJOA) elections because I was contesting as secretary for the treasury of the association.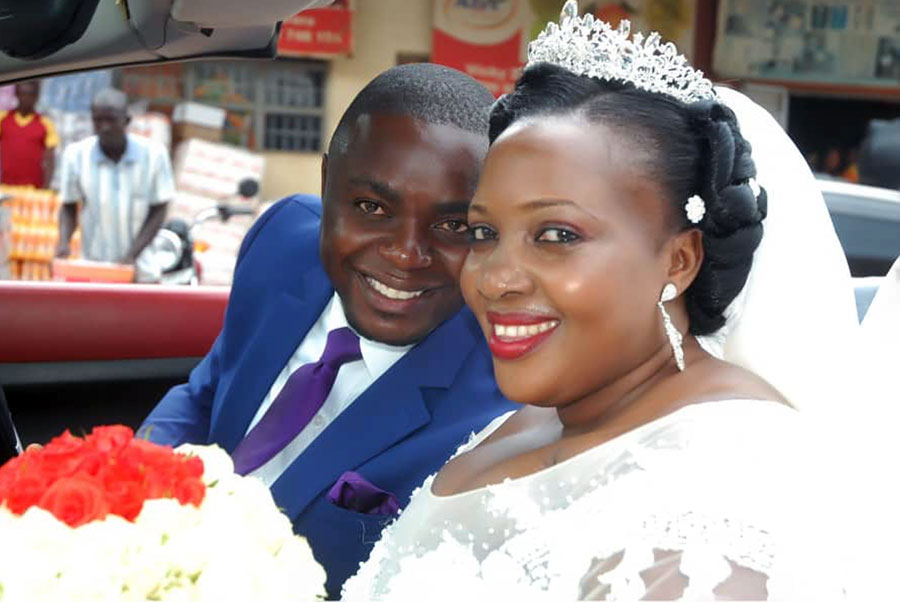 At what point did you develop feelings for each other?
Ashraf: I called her asking for an interview appointment at Mt Elgon Hotel, Mbale District the next morning. During the interview, I admired her soft and sweet voice. I henceforth kept in touch by calls and WhatsApp. I started out as a friend but with interests beyond.
Happy: I bumped into Ashraf several times at Islamic University in Uganda (IUIU) where he worked and I was a part-time lecturer of Law. One evening, he invited me for a cup of coffee. It was then that I started feeling something special for him and I noticed the feeling was mutual.
What attracted you to one another?
Ashraf: She is beautiful and hardworking.
Happy: He is charming, sincere, simplistic, and God-fearing. He also bought me a bouquet of flowers and that left me wondering how he knew that I love flowers.
When did you eventually fall in love?
Ashraf: One evening I called her for a coffee date at Mbale Resort Hotel but she declined, saying she was busy. I persisted and she later accepted. So while at the hotel I knelt and proposed to her with a ring and a flower. Because she loves flowers I nicknamed her Flower.
Happy: After several coffee dates he always sang for me love songs, told me nice love stories for a long period and that is how I fell for him. He became more attractive, caring and loving.
What did you like about each other?
Ashraf: She is respectful and hardworking.
Happy: He proved to be caring and a true love because he introduced me to his family after dating for a few months.
When did you think of marriage?
Ashraf: After dating for six months, I realised she was my dream woman and her character matched mine.
Happy: The time he proposed to me was when I thought about marrying him.
When did you set the wedding date?
Ashraf: In April 2018, I told her that I have to officially visit her parents and do kuhingira. She accepted and we set August 2018 for our introduction in Katabi, Entebbe. Thankfully, it went as planned. Later we agreed to have our civil wedding in December 2018.
Happy: He took me to visit his dad and informed him about our relationship and the following day we visited my family and that is when introduction and wedding dates were set.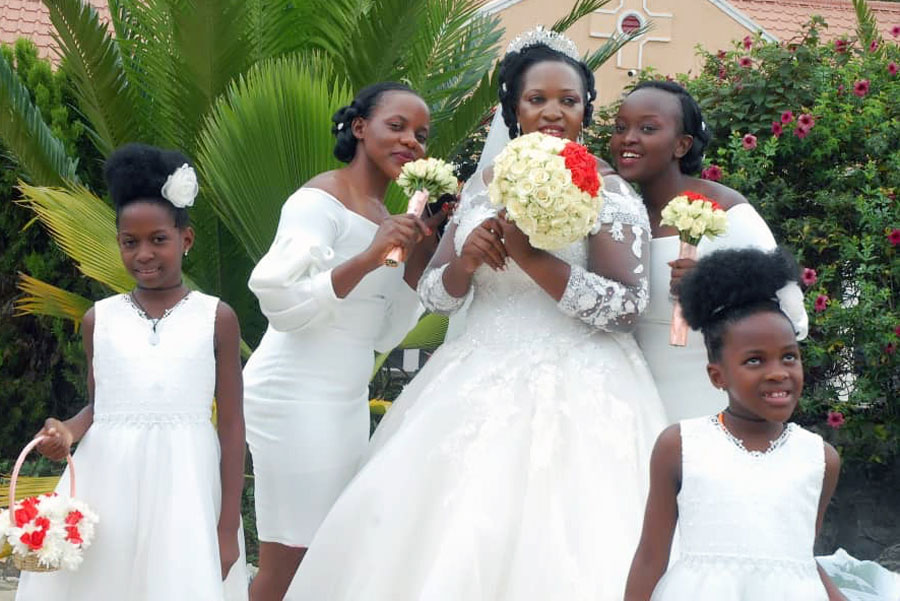 What was the proposal like?
Ashraf: One evening, I called some friends and few family members. I asked, "Flower, will you marry me?"
Happy: It was such a surprise on one of those special evenings in the presence of my few family members and friends when he knelt, held my hand and popped the question.
How long were you dating?
Ashraf: For a year but after I had proposed to her six months before.
How did you raise the funds for the wedding?
Ashraf: We used our savings and also got contributions from our family members and friends.
What challenges did you face during the preparations?
Ashraf: The flopped launch of the Kampala chapter meeting. Few people who turned up yet we had injected in a lot of money.
Happy: None.
What were you doing on the eve of your wedding?
Ashraf: Rehearsing the reception dance and later joined my friends for my kasiki at Ice Lounge in Mbarara
Happy: I was with my friends, my maids at Ice Lounge for our wedding kasiki.
What did you like on the wedding day?
Happy: Exchanging vows and seeing our family, friends in large numbers.
Ashraf: People overwhelmingly graced our wedding and gave us lots of expensive gifts.
What was the most expensive item on your budget?
Happy: The meals and drinks.
What was the cost of your attires?
Ashraf: My suits cost Shs1m, shoes Shs400,000 and socks at Shs10,000.
Happy: My wedding gown cost Shs2.5m, changing dress Shs2m, and two pairs of shoes Shs600,000.
What type of rings did you use?
Ashraf: Silver rings from a shop at Sheraton Hotel Kampala.
Were you disappointed by any service provider?
Happy: Yes, the videographer was annoying.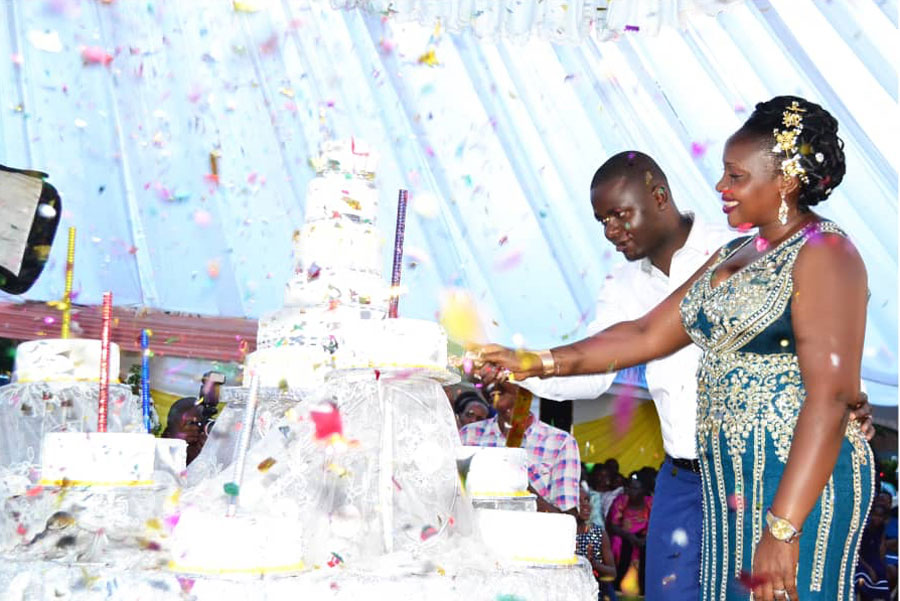 What was going through your mind during the ceremony?
Ashraf: Happiness, imagining how God had made it possible for us to reach our long-awaited day.
Happy: I was only praying that it does not rain.
Where did you go for honeymoon?
Happy: We went to Queen Elizabeth National Park and later we went to Zanzibar Serena Hotel.
Premarital counselling lessons?
Happy: We were taught to be patient and to forgive each other when things go offside.
Ashraf: I learnt that I have to be faithful to my wife, I also learnt that when we get children, we should raise them together and also be transparent with each other.
Advice to those planning to wed?
Ashraf: Do not depend on other people for funds. Fund at least 90 per cent of the wedding.
Happy: Simple, dream wedding.