By Nabanja Rashim
Over the weekend, Ellie Goulding, a British singer famously known for her hit song 'love me like you do', tied the knot with longtime lover, Casper Jopling in a glamorous wedding ceremony that fans are now comparing to a royal wedding.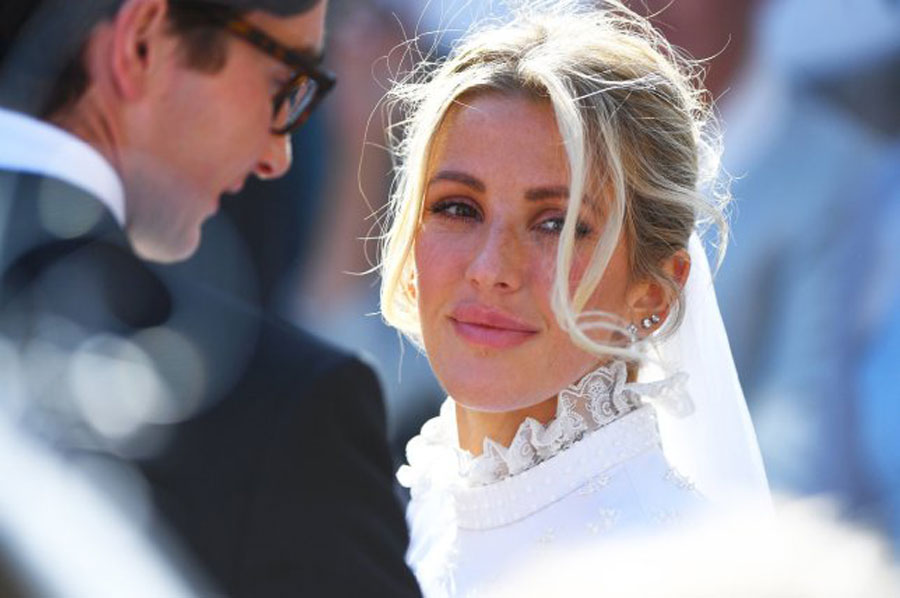 The couple that has been together since 2017 exchanged vows at York minster church in England on Saturday and had crowds lining up on the streets just to catch a glimpse of the two love birds.
The 32-year-old singer stunned in a bespoke Chloé long-sleeved gown embroidered with white Roses of York and glass bead details. Her husband also wore a tailcoat suit that he accessorized with a flower matching the bride's bouquet.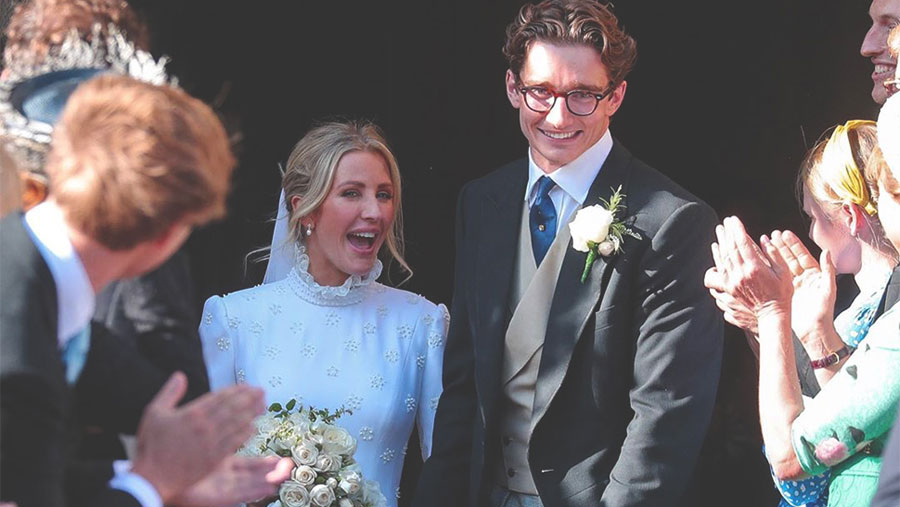 The wedding attracted A-list celebrities like musician Katy Perry with actor fiancé Orlando Bloom, British actress Sienna Miller and 'You're beautiful singer', James blunt.
It also had the presence of royalty including Sarah Ferguson, Duchess of York along with her two daughters, Princesses Beatrice and Eugenie.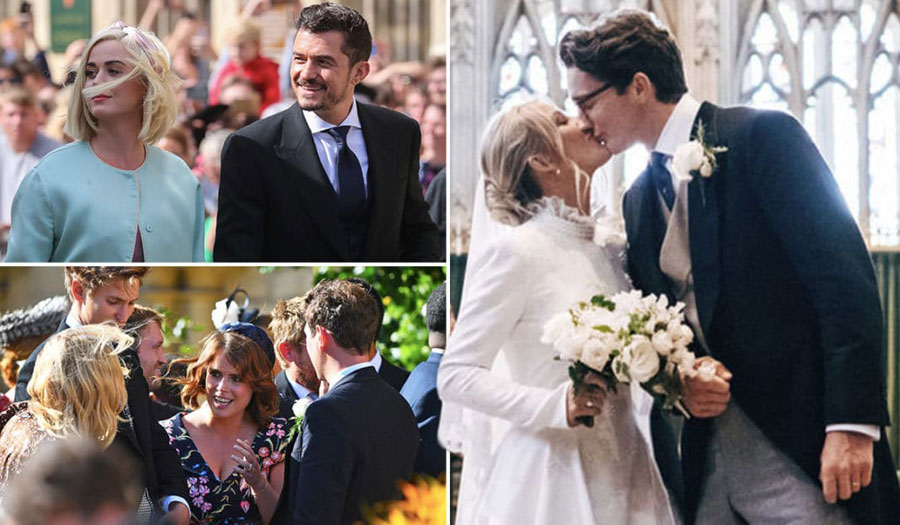 Ellie's fans and fellow celebrities have been taking to twitter to comment on how the wedding completely reminded them of a royal wedding.
Fay Leyfield wrote on her twitter saying, "why did Ellie Goulding have a wedding like a royal? Why are people lining the street? Am confused."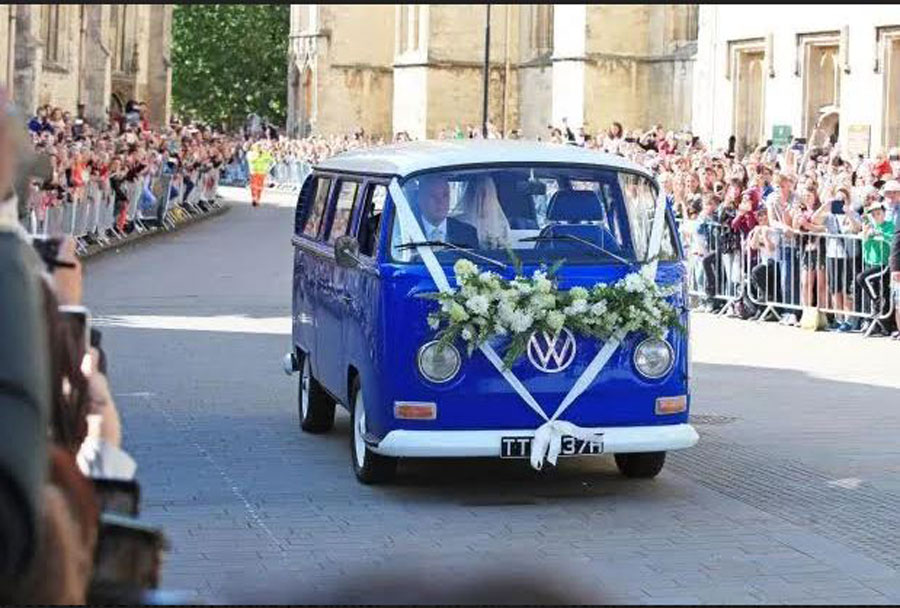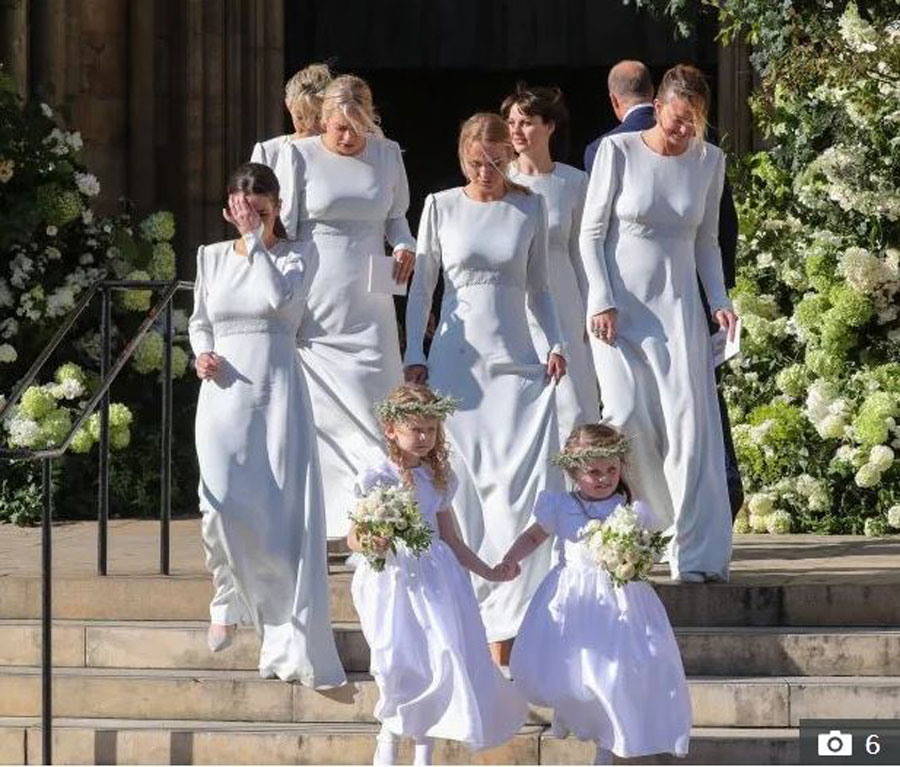 Marie Claire also added, "Ellie Goulding got married today in England and it was practically a royal wedding."
Nualadurkin, "Ellie Goulding has tried to have a royal wedding."
Ilaris wrote, "Why is Ellie Goulding's wedding being treated as a royal wedding who is she even marrying?"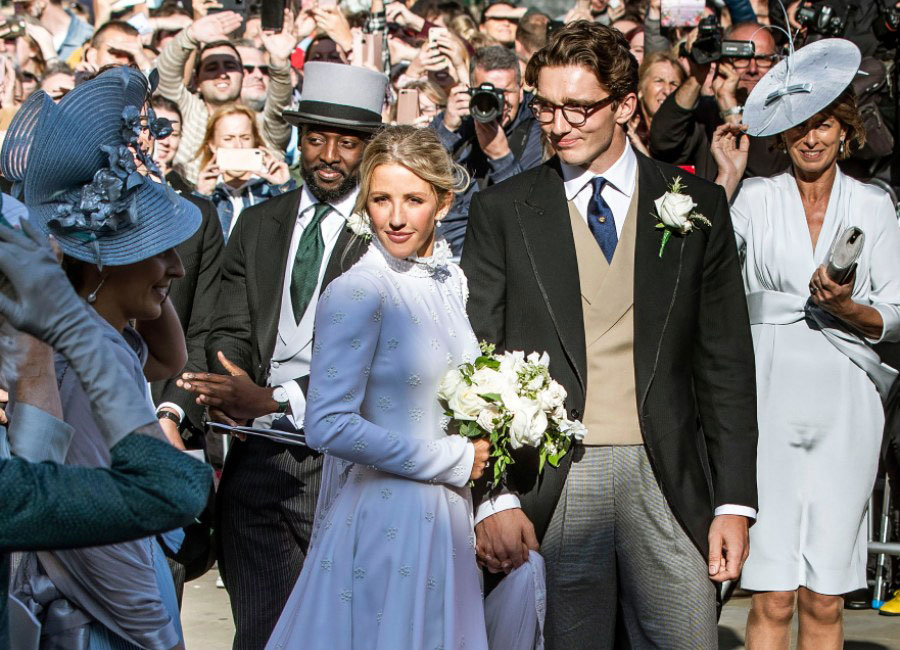 Caspar Jopling is an art dealer and son of The Hon, Nicholas Jopling of Yorkshire.
It has also been reported that the singer hired the events company Fait Accompli, the same company that organized both Kate Middleton and Meghan Markle's wedding receptions.