By Maria Immaculate Owechi
A Tennessee couple Tanner and Lyndsey Raby decided to have their four grandmothers as flowers girls at their wedding ceremony.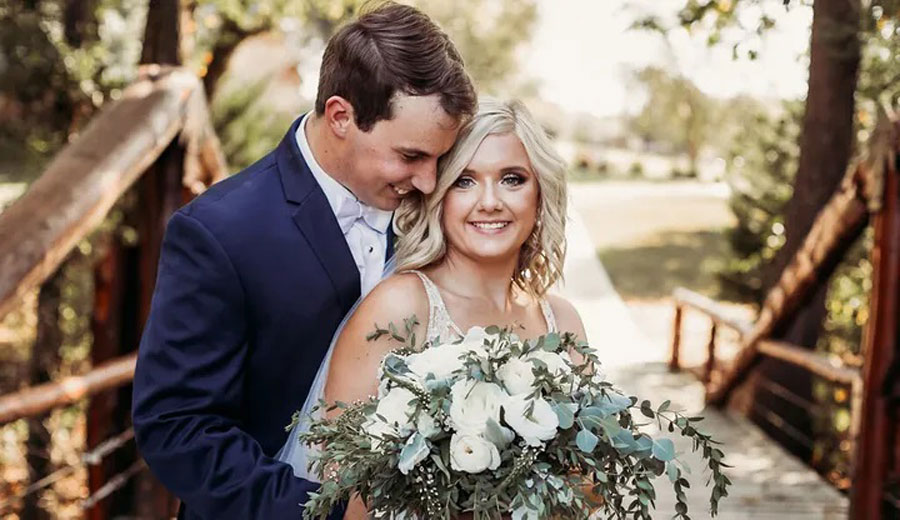 The four lovely women graced the ceremony that took place on September 22, 2019 at Ococee Crest in Benton, Tennessee.
They included the bride's 90-year-old great-grandmother, Kathleen Brown; the groom's 70-year-old grandmother, Joyce Raby; the bride's 76-year-old grandmother, and Wanda Grant; the bride's 72-year-old grandmother, Betty Brown.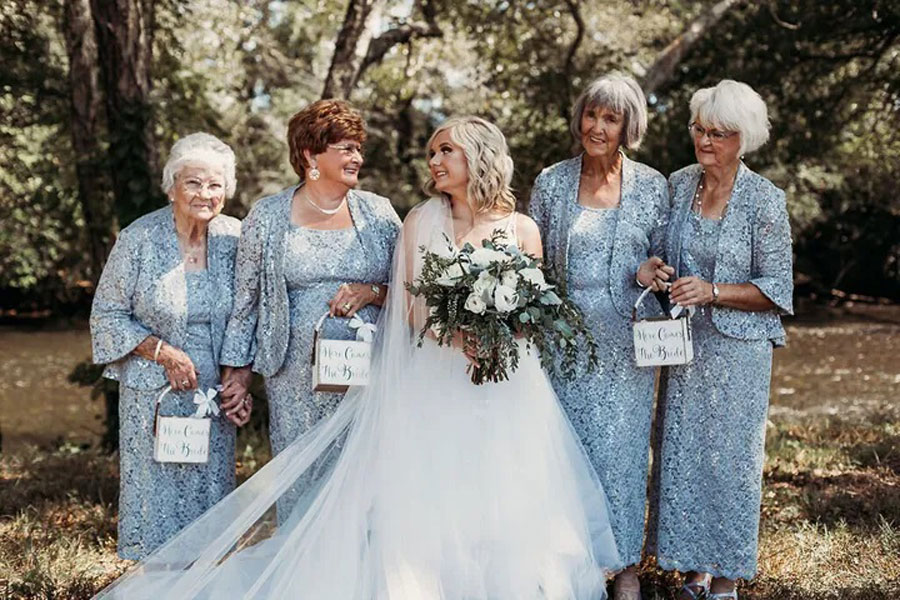 In an interview with HuffPost, the bride said that as soon as her now-husband popped the question, she knew she wanted her grandmothers involved in the big day.
Mrs Raby added that she decided to incorporate the grandmothers after seeing a similar idea on Pinterest.
The four grandmothers looked adorable in matching light blue lace jackets and ankle-length dresses.
The bride said, "It took us a while to find the right dress, they were divas about it."
They also carried little white bags filled with white rose petals to scatter down the aisle at the ceremony. The little bags looked unique with a personalised touch written, "Here comes the bride."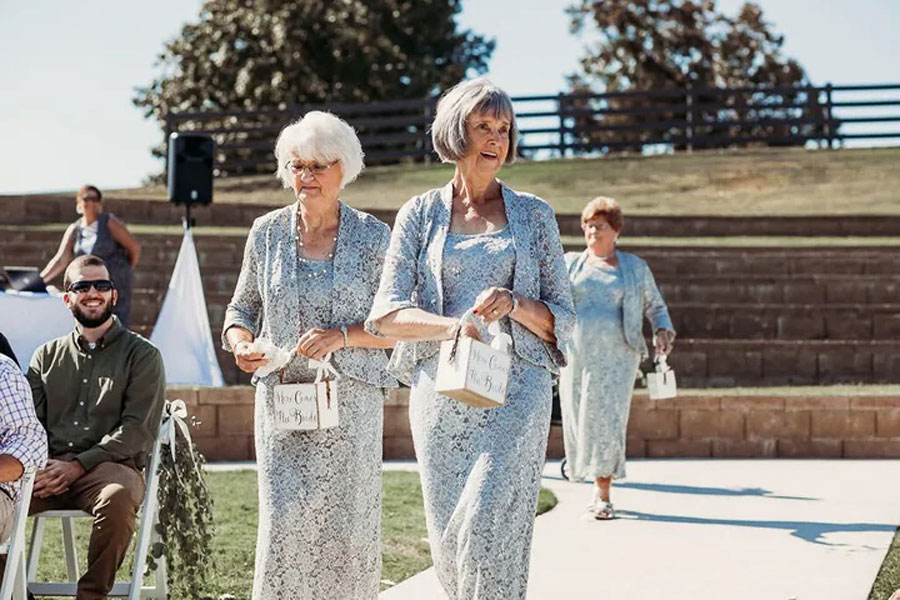 Nicole Caho their photographer while sharing one of the photos on her Instagram page said, "I have seen a lot of cute flower girls in my day, but these four gals take the cake."
Caho added, "Their energy all day was that of a little girl who is in the same position and they had so much fun all day being such a big part of Lyndsey's day and sharing the spotlight with her."
While the grandmothers were shy on the dance floor, Mrs Raby said they were not shy about walking down the aisle or posing for pictures.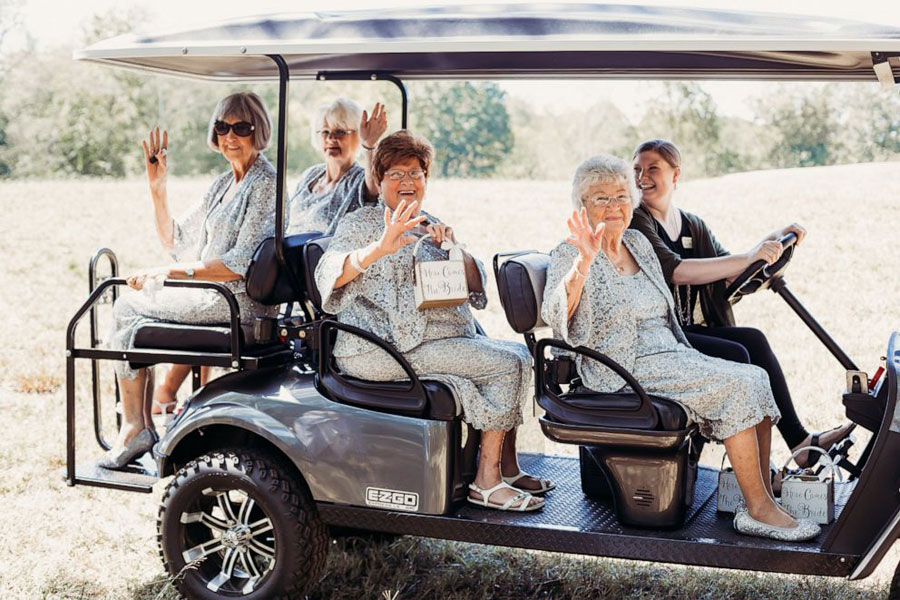 She added, "I felt so blessed to have them all here so I wanted them to be involved too. I do believe they were more excited than my bridesmaids."
The bride further encouraged other engaged couples to give their grandparents roles in the wedding party.
She said, "It means so much to them and it will mean so much more to you."