By Nabanja Rashim
On the beautiful Saturday morning of December 29, 2018, Kenneth Nyombi, a surgeon at Kumi Orthopedic Center and Bena Ndagaano, an associate at Andela exchanged vows in the presence of friends and family at Namirembe Cathedral.
The two later hosted their guests for a beautiful reception at La Jolla Gardens, Kisaasi and danced their way into forever. The couple shared their story with us.
Meeting
The couple met in January 2016 when Kenneth was supposed to give his cousin Yvonne a ride from Bukoto to Naguru for a graduation party.
"When I arrived in Bukoto, Yvonne wasn't alone. She was standing next to this beautiful girl in a blue dress that caught my attention," Kenneth confesses.
Although Kenneth was not meant to stay for the party, he quickly decided to hang around and later drop Bena back to her home.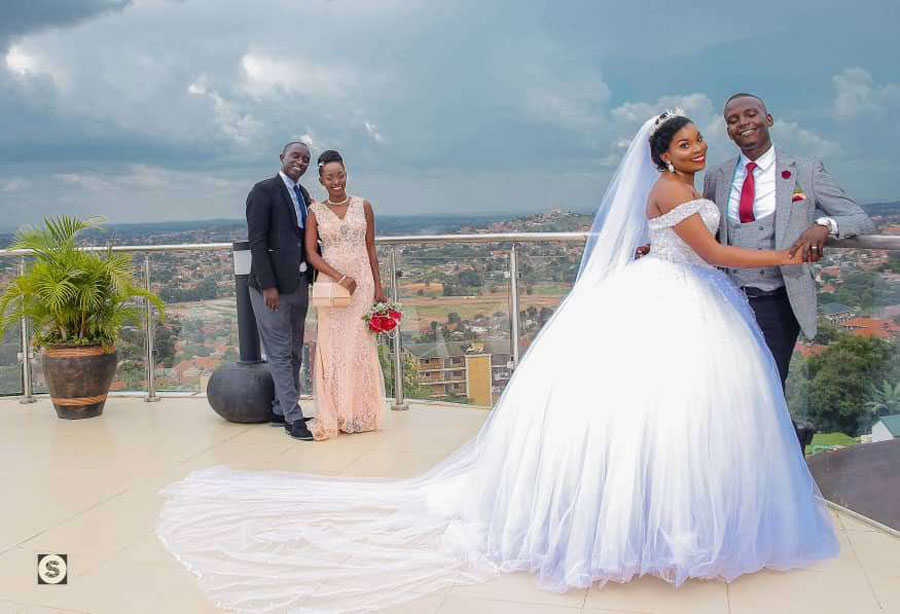 Not being able to get the girl in the blue dress off his mind, Kenneth later asked his cousin to share Bena's number with him.
"I looked for many ways to approach her until I came up with what I hoped would be a good conversation starter; 'I am going to come and kidnap you from that house of yours,' the text that unfortunately led Kenneth straight to the blacklist read.
"It didn't occur to me that Kenneth was trying to flirt. I instead took it as a threat since there were many cases of kidnapping during that time," Bena explains.
That road closed, destiny found an alternative route a year later when Kenneth and Bena met at the Kampala Boulevard.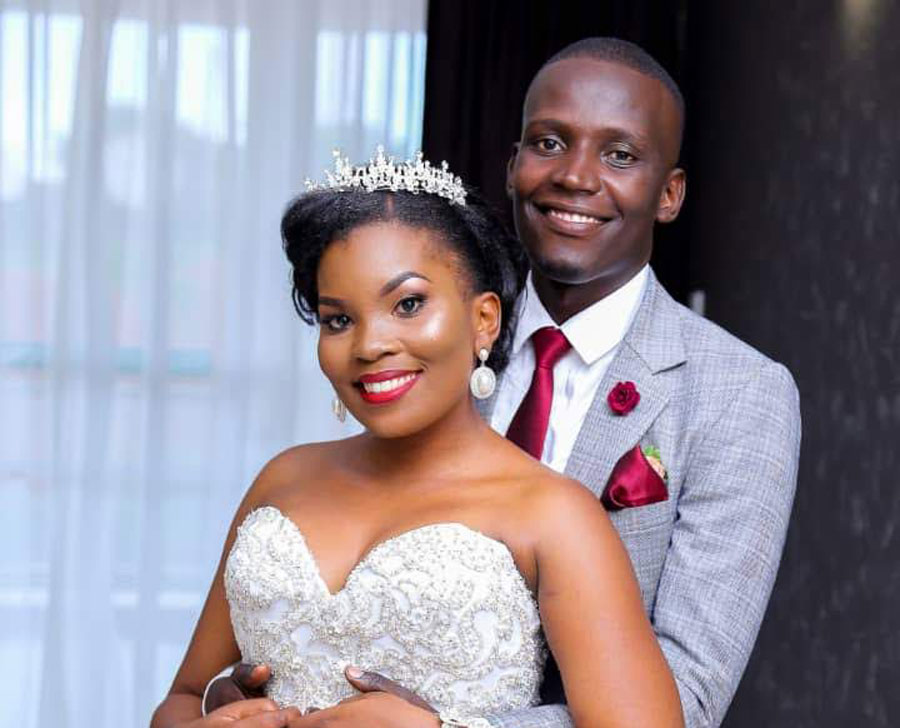 "I was going to meet Yvonne [graduation friend] and didn't really understand why she kept switching venues but when we were finally at Boulevard, she invited a cousin over," Bena shares, adding, "When Kenneth arrived, I didn't recognize him from before."
Later, Yvonne made up an excuse and left Kenneth and Bena alone. The two got along well and even attended fellowship together at Watoto later that day. Their friendship was sealed.
"I only learnt he was the guy I had blocked when I tried to send him a text and it wasn't going through."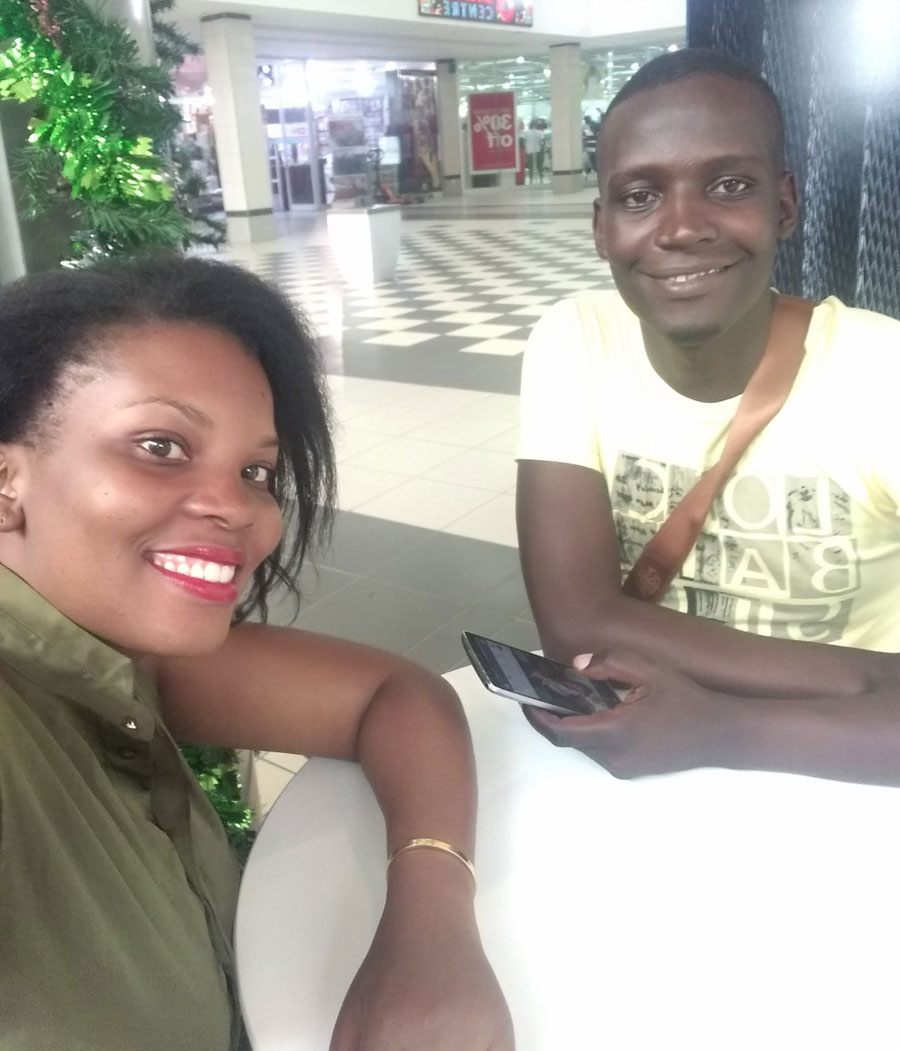 At the time, Bena was in a serious relationship with someone whom she planned to get married to in the near future. Their journey was however cut short by unfortunate results.
The two had decided to do a medical check-up and see if they could have a healthy relationship. One of the reasons Bena took the test was because she was rarely down with malaria, a thing she had heard was common with sickle cell carriers. The check-up revealed that they were both carriers, which meant that their children had high chances of being sicklers.
"I had grown up with kids that battled sickle cells in my family. Seeing my siblings in and out of hospital all the time wasn't easy. They were always in pain and the medical bills were very costly. I wasn't sure I was ready to go down that road."
When asked what having a sickle cell checkup entailed, Bena shared the following;
" They took a blood sample and asked us to return after five days to collect the results. We paid a fee that I can not remember but it wasn't expensive. On collection day, I got a little counseling from the lab attendant concerning reasons why I took the test and the effect of the results on my relationship."
The two tried to work it out but later went separate ways. Kenneth stayed by Bena's side and comfortedU her through the hard times. She, however, says she never saw herself ending up with him.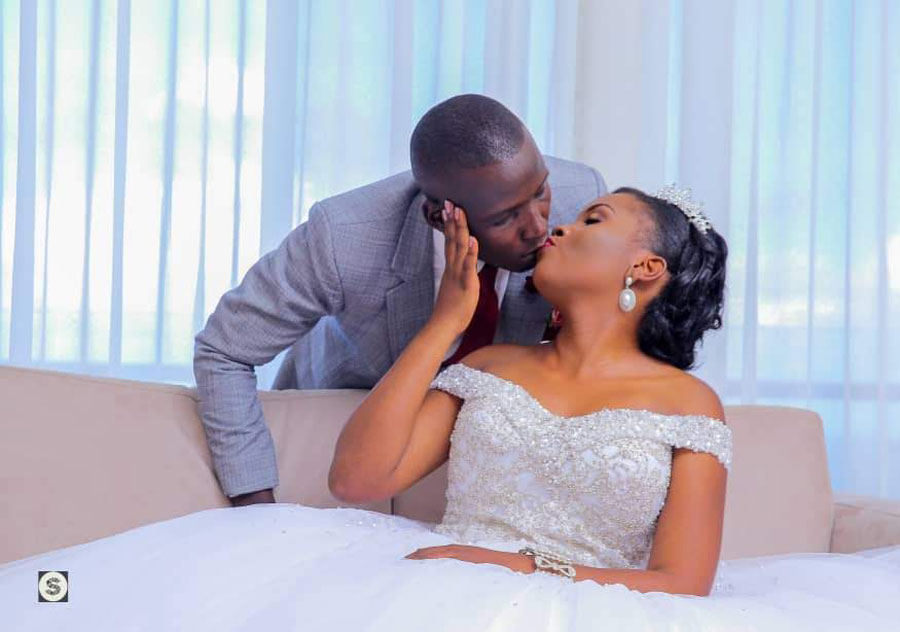 "I only saw him as a friend. He is a doctor and I had a mentality that doctors are never fully available for their families," says Bena
As time went by, the two got closer and started hanging out more, until they decided to take things to the next level. They dated for two years before making it official.
They couple shares the rest of their love story in their own words.
 What attracted you to each other?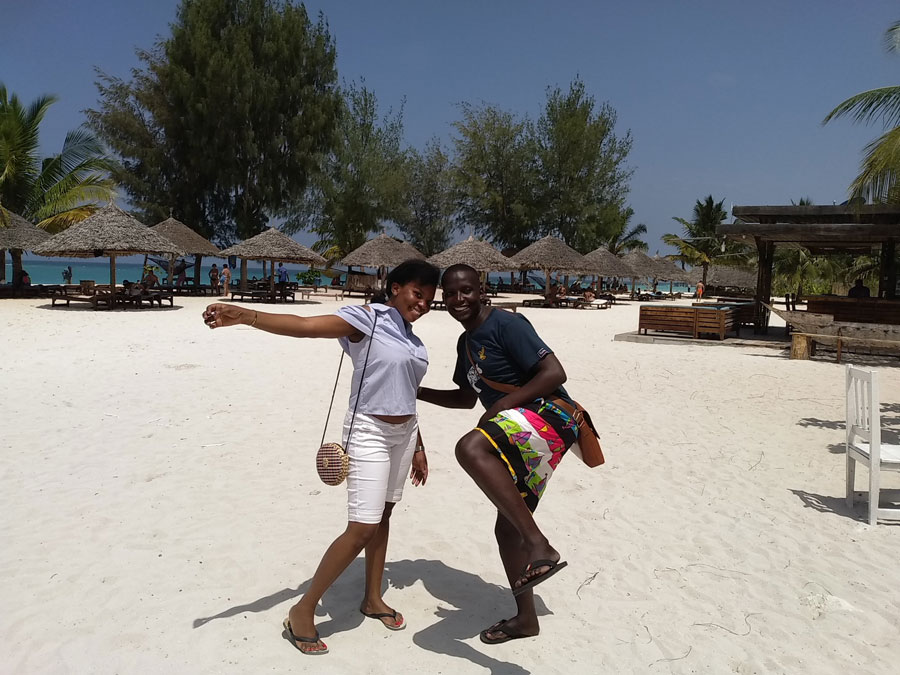 Bena: Kenneth was very friendly and funny. He always spoke out his mind and was very honest about everything he said. He seemed to be very hardworking and really focused. Kenneth is also God fearing.
Kenneth: Bena's beauty was really striking. The first thing I noticed about her was the fact that she was very neat. When I got to know her more, I realized she was the most focused and hardworking woman I had ever met. I looked at her as someone that could sustain her family even in the absence of a husband.
 What made you decide to make it official?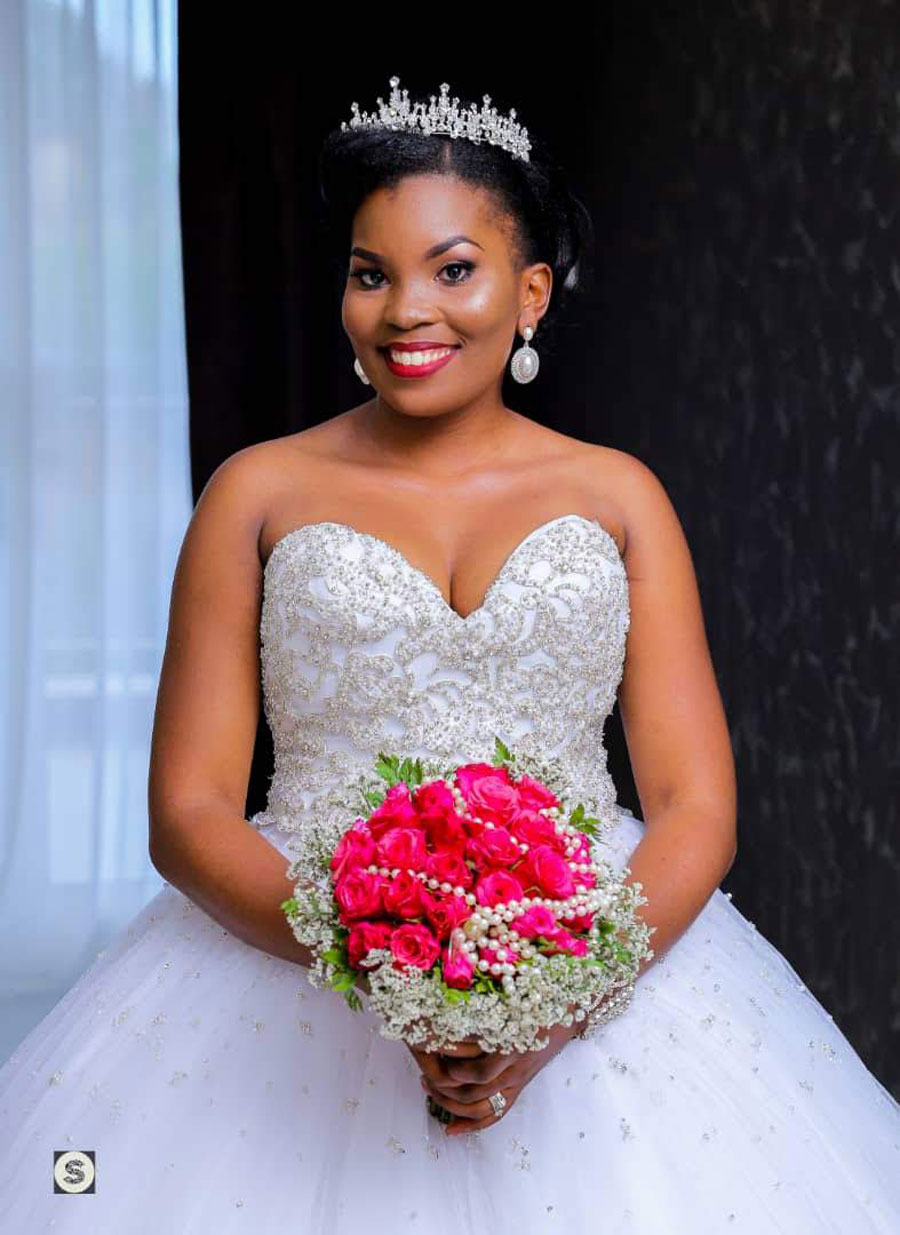 Kenneth: I got inspiration through a friend of mine who made a wedding happen with the little he had. I was highly involved in the planning and arrangements of his ceremony and this experience really changed my perception towards weddings. I always had a mentality that a wedding had to be very expensive. After seeing how much of a success his was, Bena and I started talking about making our own happen.
Bena: We talked about a wedding at the beginning of 2018 but Kenneth wasn't yet convinced that we could pull it off. He claimed he needed to work for a whole other year in order to make some more savings. After a long discussion, we came to an agreement and set the dates of the introduction ceremony.
Tell us about your introduction ceremony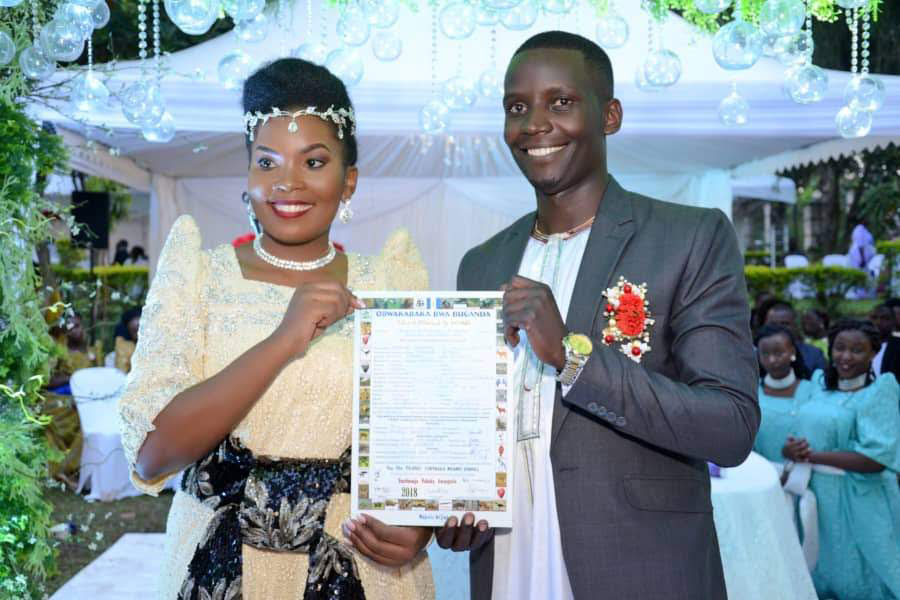 Bena: The introduction took place on October 27,  2018 however, before the introduction itself, Kenneth came home for a simple visit just to meet my parents. They were so excited and became very supportive. The introduction finally happened at my parent's home in Namugongo, Kira.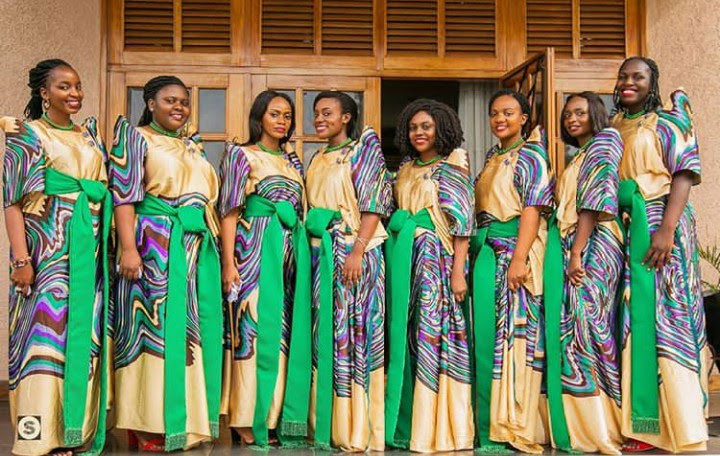 Your wedding ceremony was really beautiful, how much did the entire event cost you?
 Kenneth: It was about Shs42 million.
How did you raise the funds?
Kenneth: Most of the funds came from our friends and family. They were very generous. We also created a website that helped us to collect some of the money. Bena and I had also opened up a joint account a while back and we used to deposit money on it from time to time.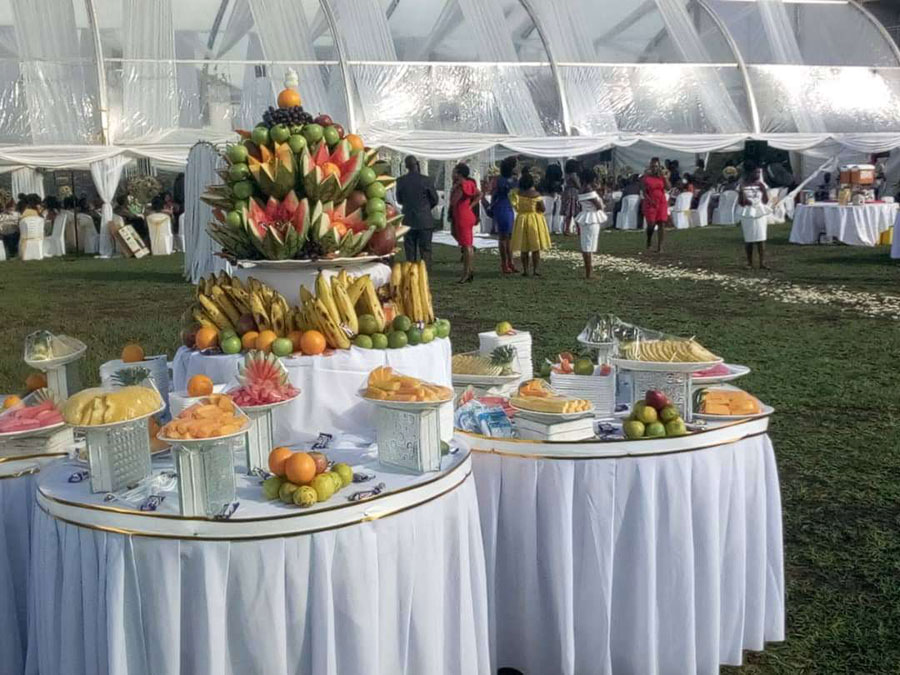 What trick did you use to allocate these funds?
Kenneth: We divided ourselves into four section, her family, my family, our friends plus her and I, each section had things it had to cover, so whichever side the money came from, it was properly allocated to what it was listed to cover.
How did you manage to balance work and planning a wedding at the same time?
Kenneth: It couldn't have been possible to pull it off without the help of Bena's big sister Lillian. She practically did everything and indeed whatever she did turned out beautiful. She kept updating us about everything that was going on.
You had very beautiful decoration, how much did it cost?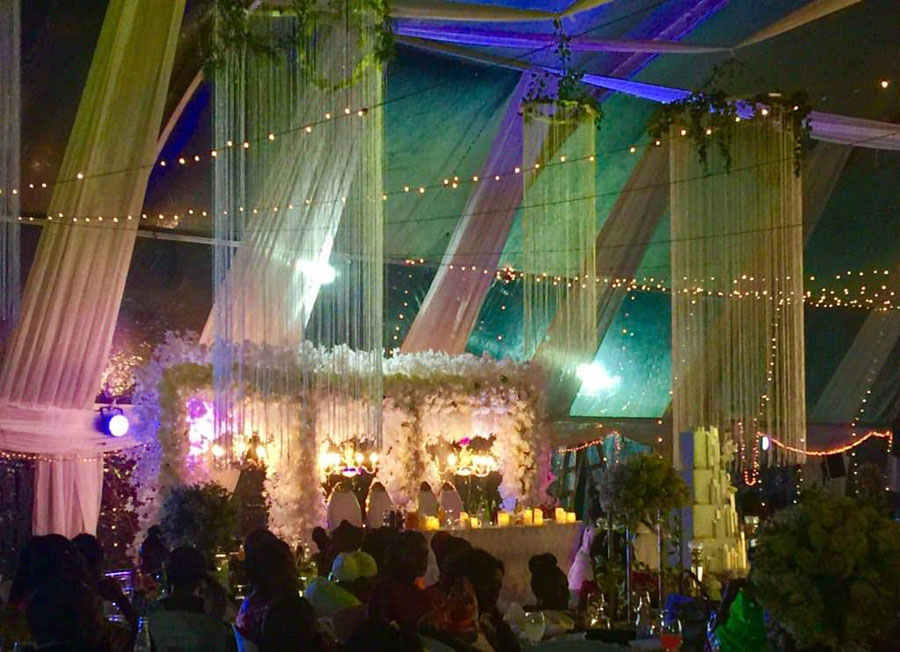 Bena: It was Shs7.6 million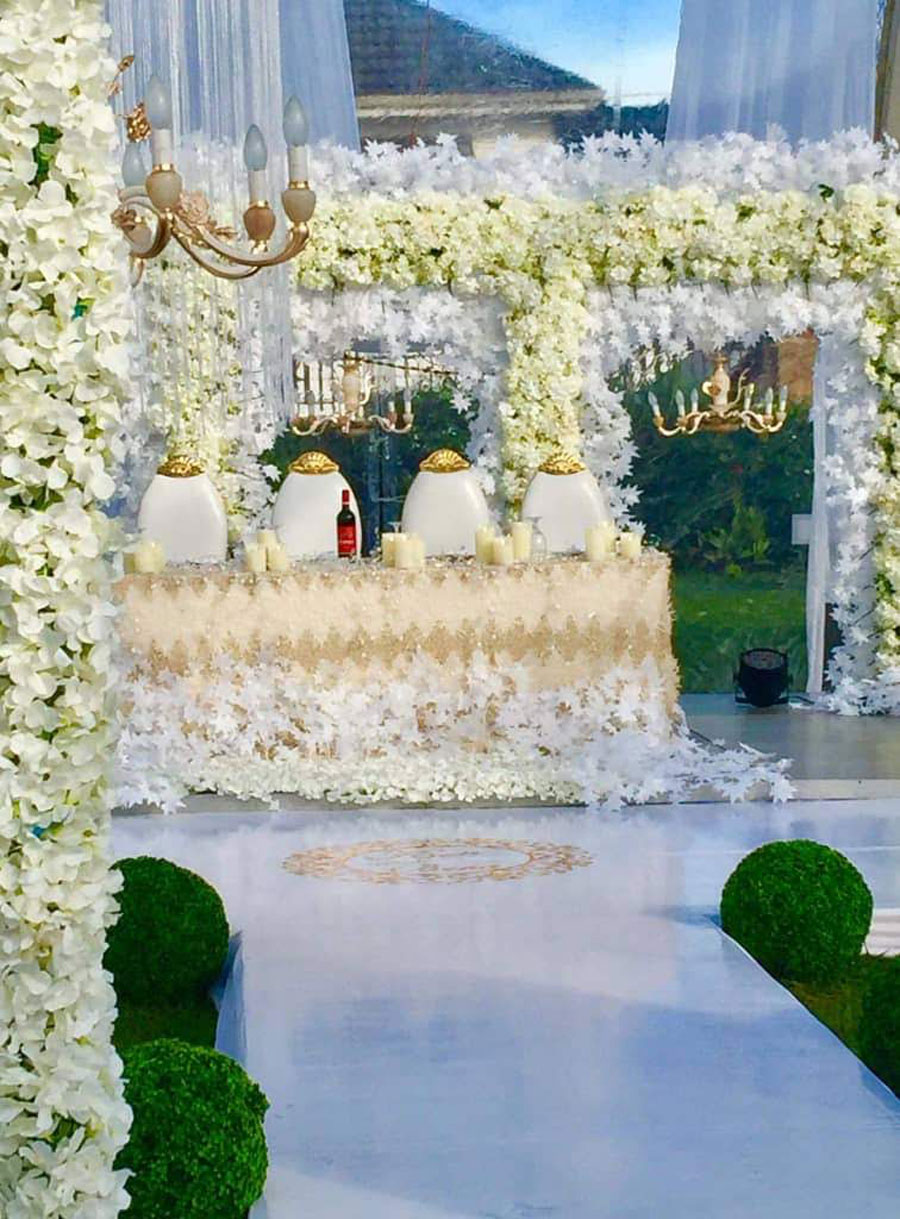 Tell us about your outfits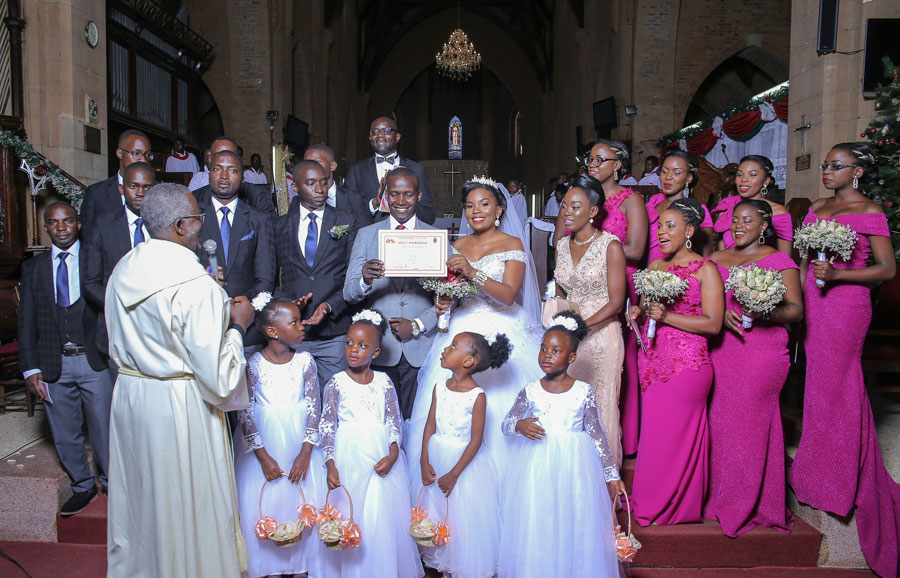 Bena: I was dressed in a two in one princess gown embedded with beads, it was designed by Sister's Bridals. I wore it with straps to church but later removed them when it came to the reception. Both the gown and the changing dress cost Shs3 million.
Kenneth: I wore a grey and black tuxedo coupled with a red tie. It cost around Shs1.5 million
Did you have a honeymoon?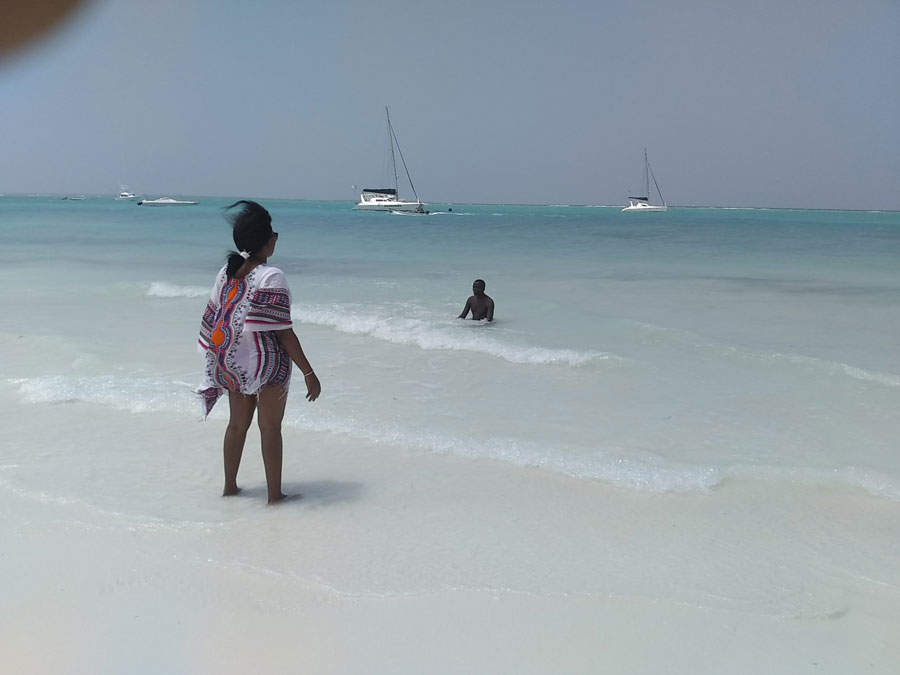 Kenneth: Yes, we had a two-week honeymoon in Zanzibar, Nairobi and other nearby areas.
 What activities did you do?
Kenneth: We were basically just moving around and checking out places. It was more like visiting, relaxing and exploring.
Any advise to those yet to get married?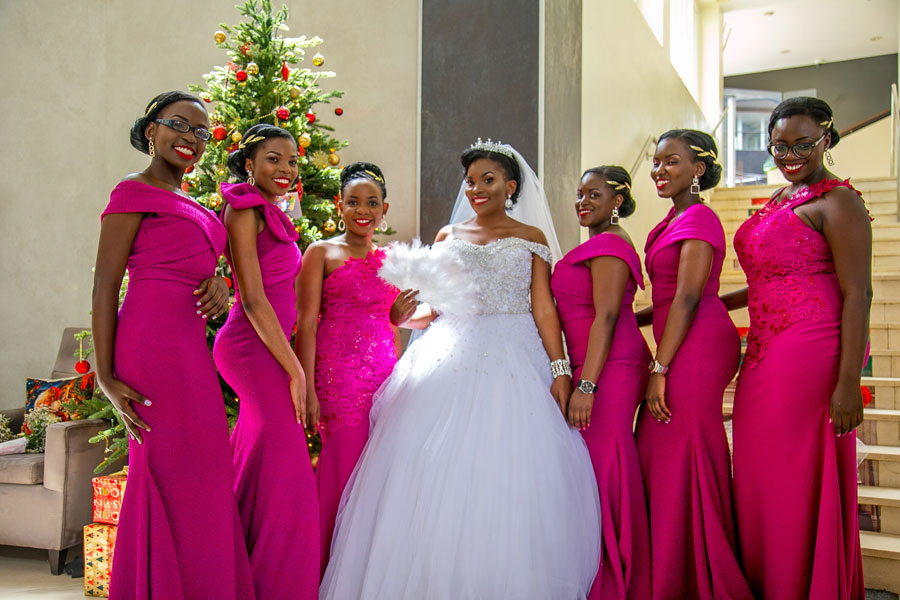 Bena: Work within your means. Don't plan to do something so extravagant that you cannot afford. It is better to plan according to what you can always afford. When it comes to planning always choose someone you are sure of. Someone that has connections and is good at what they do.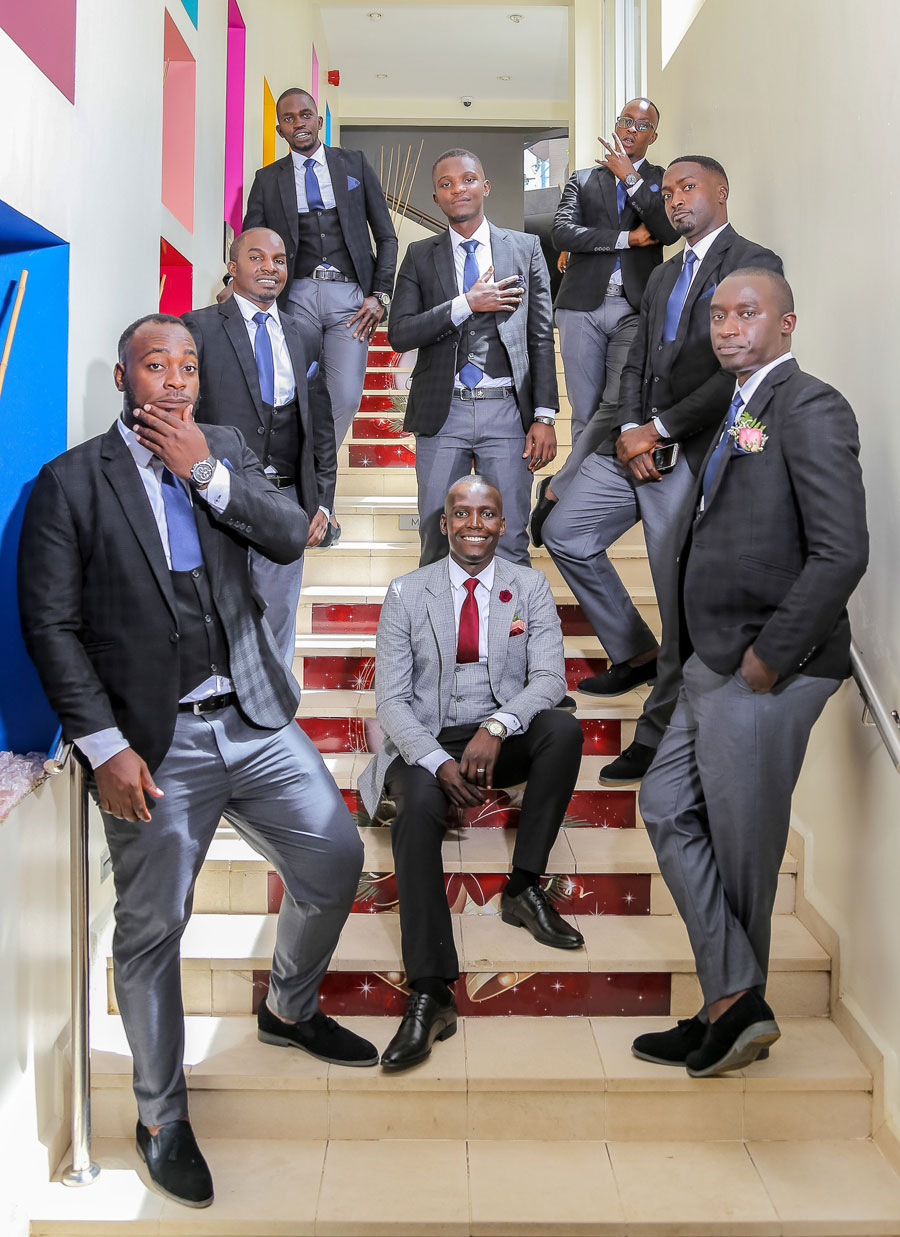 Kenneth: Don't always look at your bank balance to determine what you can do. At times, it is the family and friends that will help you achieve something.