By Phionah Nassanga
Acleo Byamukama, 30, a doctor at Mulago hospital and Lynne Tukahebwe, 25, an accountant first met at a friend's wedding in 2015. Exchanging numbers sparked off the duo's chemistry. They wedded at St Augustine Chapel, Makerere on August 17. The two shared their story.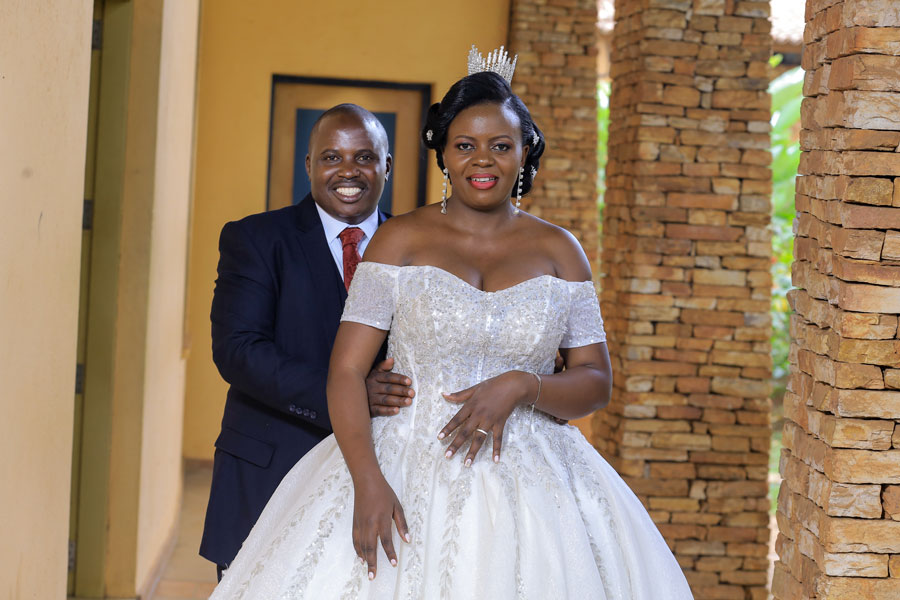 When and how did you meet?
Acleo: I met Lynne four years ago at a friend's wedding. I was one of the organisers and I happened to attend to Lynne, keeping track of her and at the end of the function, I asked for her phone contact. A week later, I called her asking if we could meet and her response was positive.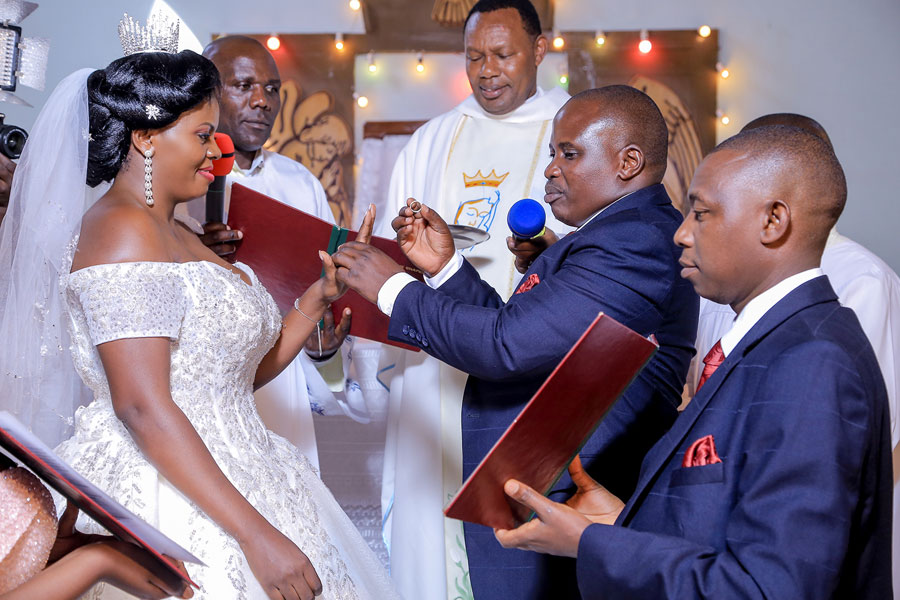 What was your reaction when he asked for your contact?
Lynne: I hastily gave it to him because I considered him as one of my new friends. However, I did not think of him as a "potential investor".
What attracted you to each other?
Acleo: I could say it was love at first sight because the moment I saw her, I fell in love with her smile. I could not keep my eyes off her shapely body. And, when I approached her she was welcoming.
Lynne: Along the way, I realised he was prayerful, a quality I had always looked out for in a partner because my prayer life needed someone to uplift it.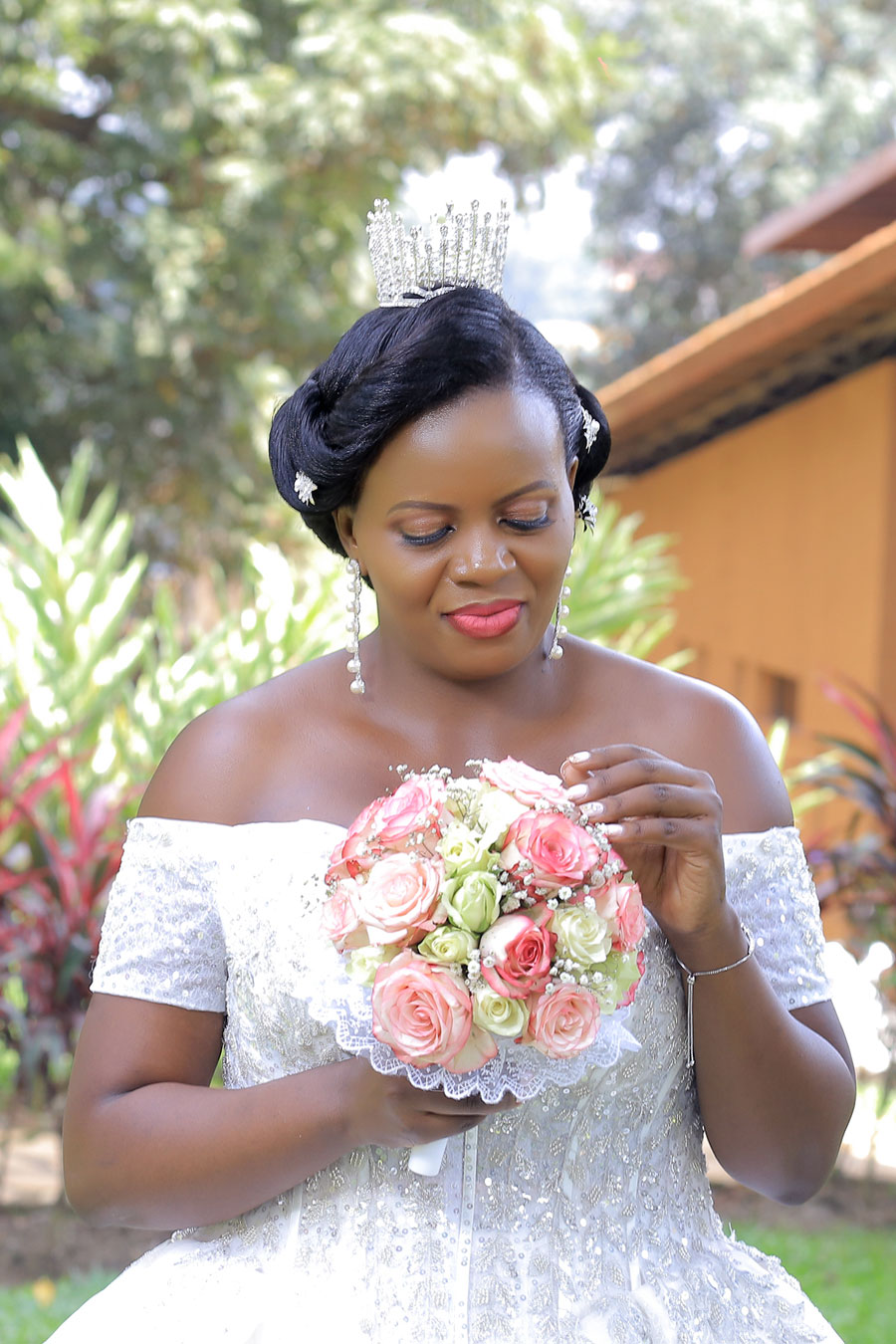 What was it like on your first date?
Lynne: Our first date was at Café Montana in Bugolobi, Kampala. We went with the intention of just passing the evening because when we spoke on phone I did not take him seriously.
Did he propose to you?
Lynne: I don't think he proposed, I may say the proposal was the pregnancy. Even when I thought I was not ready for marriage. I saw it waiting for me.
What was it like when you shared the news with your parents?
Acleo: They were happy because they had waited for so long.
Lynne: Being the last born, my parents were happy knowing I was going to legalise my marriage and bring them a son-in-law.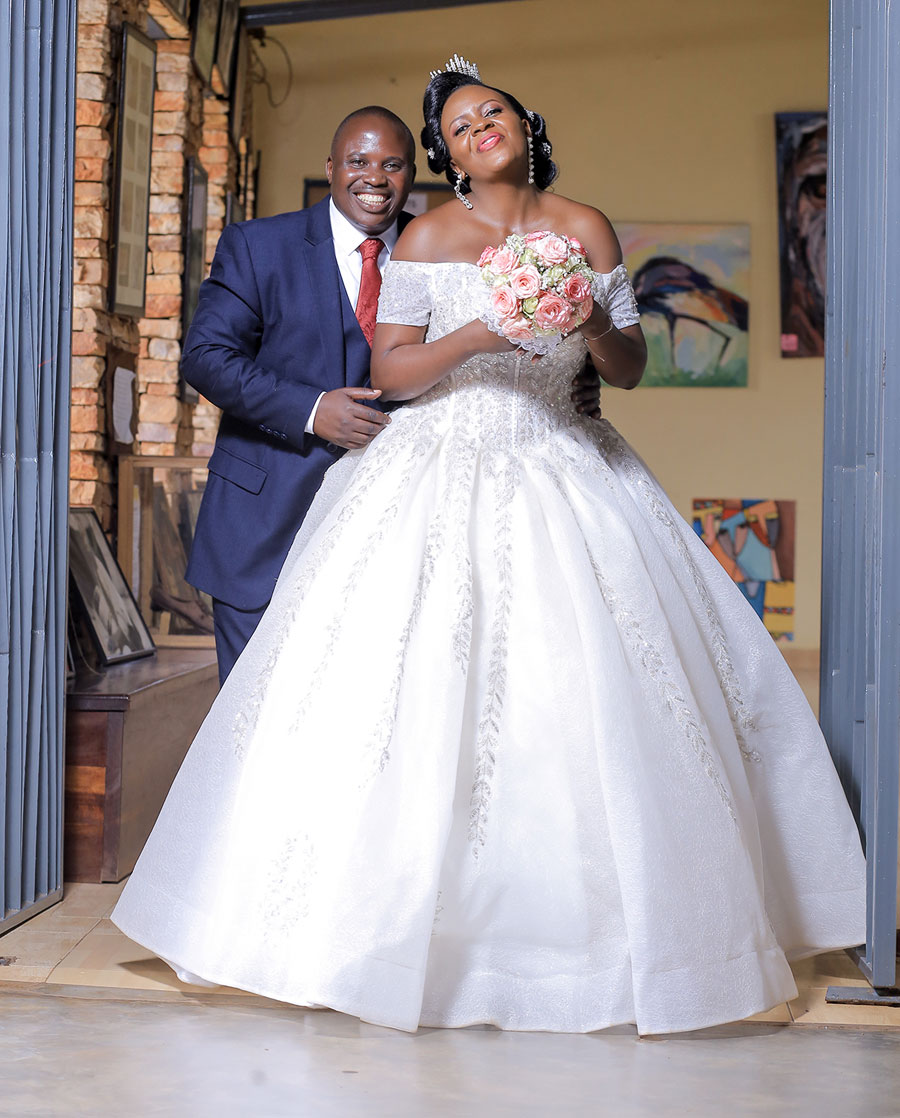 How did you come up with the budget?
Acleo: We planned and budgeted for two functions at the same time; the introduction ceremony and the wedding. Lynne and her family handled the introduction and I handled the wedding. I did not involve her that much since I wanted to surprise her.
When was your introduction ceremony?
Lynne: On August 3. After two weeks, we had the wedding.
How much was the bride price?
Acleo: Between Shs6m and Shs7m.
How did you come up with your guest list?

Acleo: I did this a year ago. I went through my list of contacts and started making my list, which I kept updating. Not all people in my phonebook were on the guest list.
Lynne: I had a list of my own. My parents also had theirs, including friends and relatives and most of them attended.
How did you come up with the wedding date?
Acleo: I wished for August 15, the Assumption of mother Mary but it was a Thursday and we opted for August 17.
What was your wedding eve like?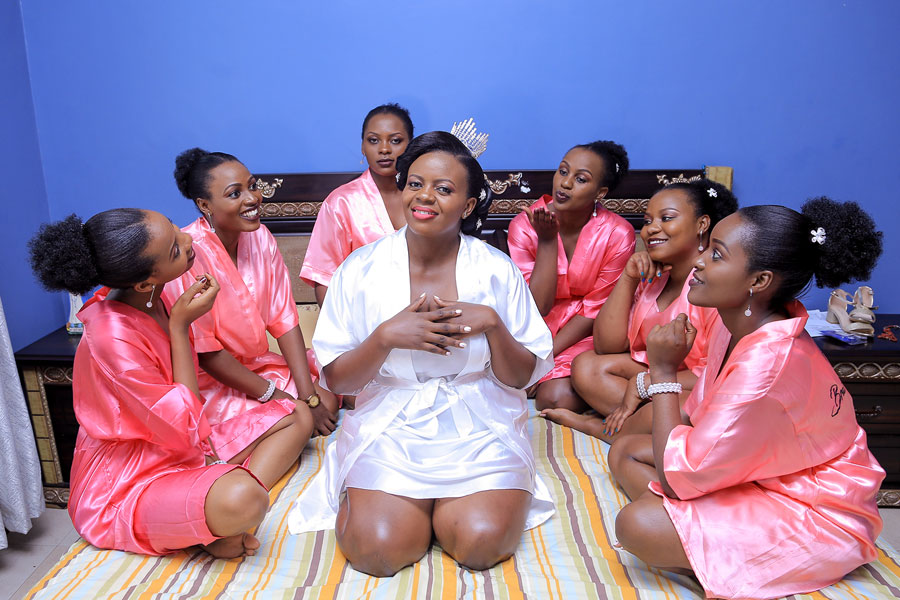 Acleo: My wedding eve was at Mask Lounge Bukoto, the entire day I was anxious and did not know what to expect. However, I remember my friends calling me the whole day.
Lynne: I spent the day at home with my baby. However, two weeks to the wedding my friends organised a bridal shower which was memorable!
What did you like most on the wedding day?
Acleo: I liked the fact that my committee was organised. The programme ran as we had planned. Most of the services were provided the day before.
Lynne: The day was beautiful, walking down the aisle felt great, but above all, I enjoyed Rev Fr Joseph Luzindana's homily.
What did you consider while choosing your entourage?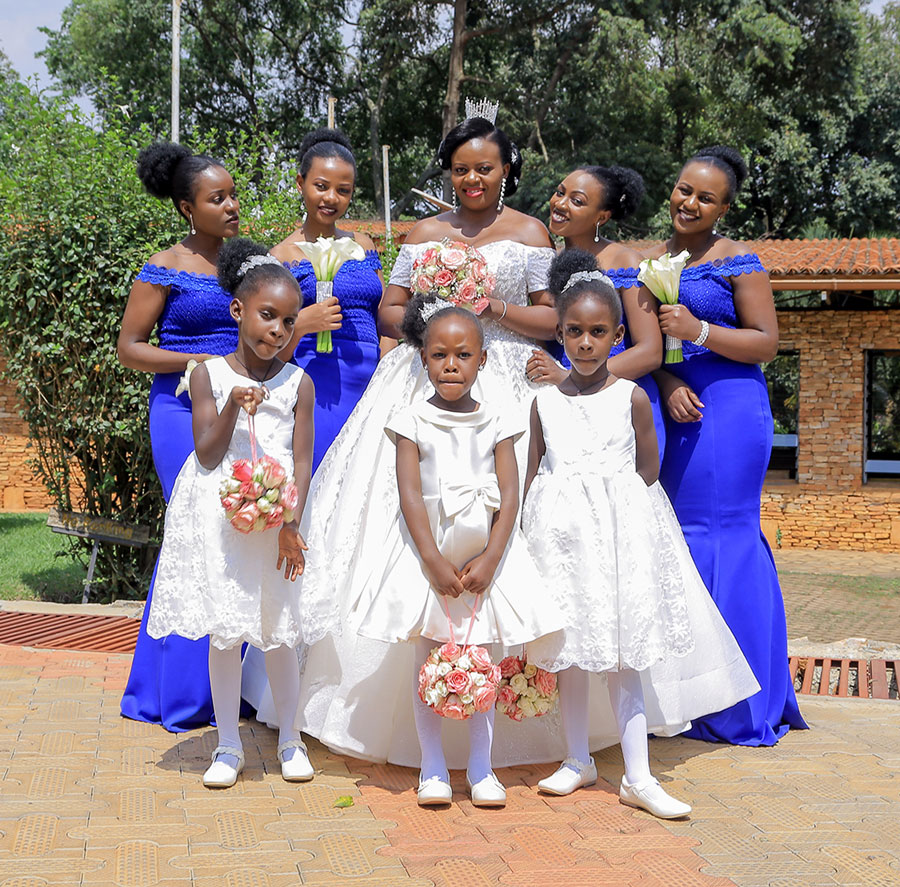 Acleo: My best man was Richard Tumwesigye, I considered the friendship I had with him and how I met Lynne.
Lynne: I looked out for friends who have been there for me. These people that I can always turn to in case of anything.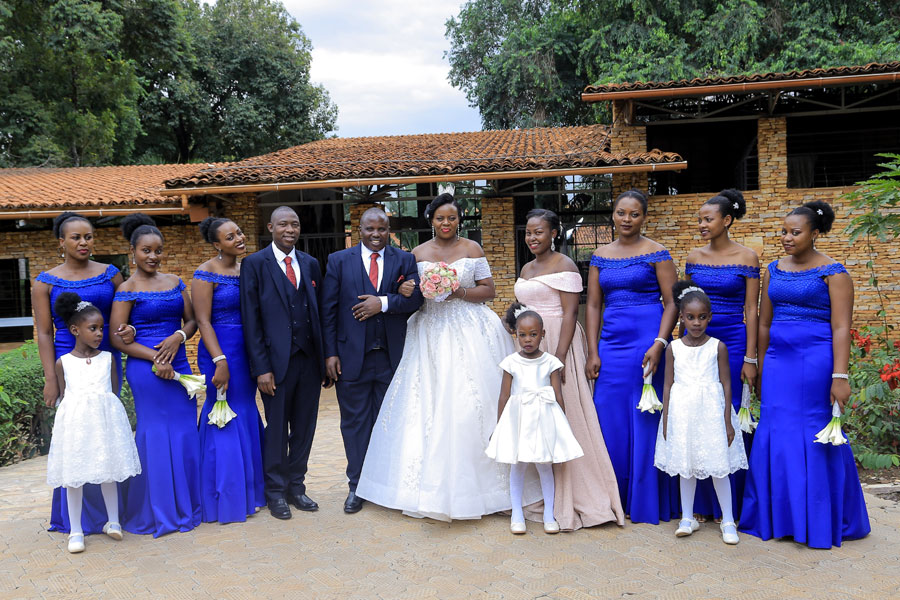 Giving birth three months to your wedding day, how did you deal with the baby on that day?
Lynne: It was a day full of joy, but at some point, I was thinking about my baby.
I remember taking off time from the high table to breastfeed him and each time I did, I struggled with the gown.
Did you have any debts after the wedding?
Acleo: No, but we had surplus.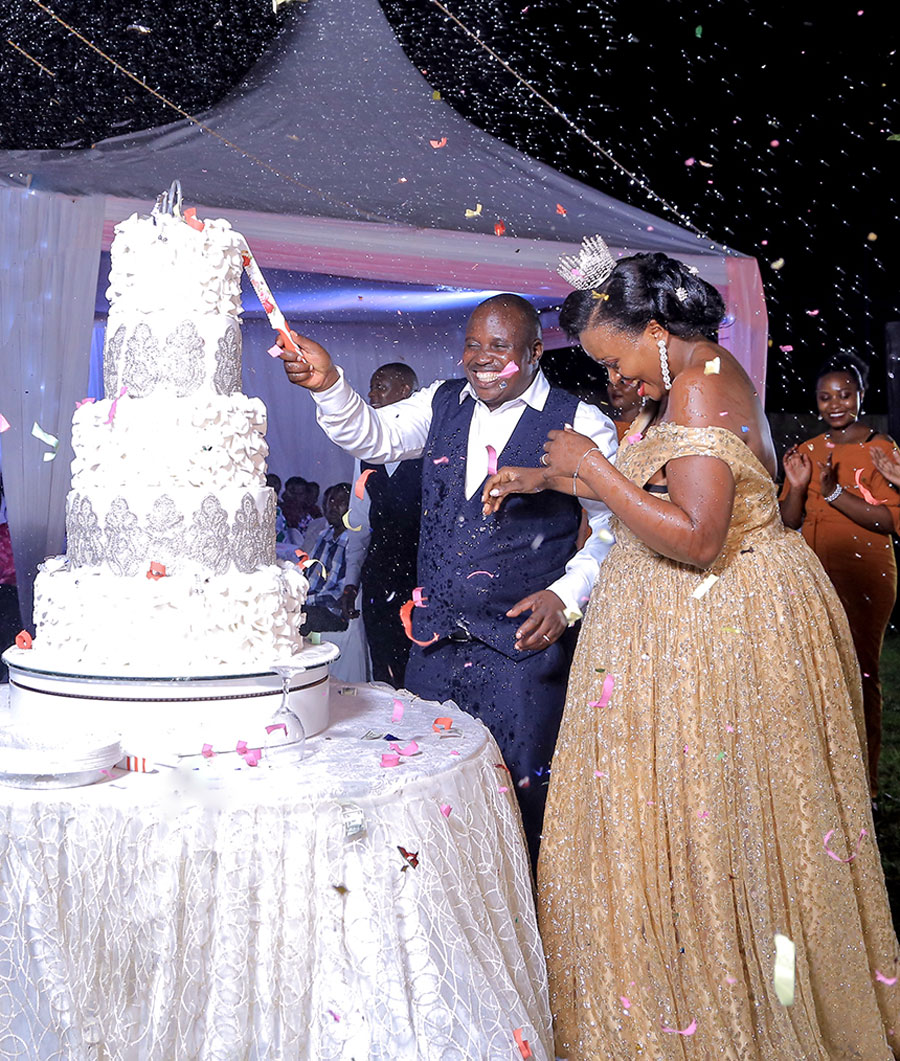 Where did you go for the honeymoon?
Acleo: We have not had a honeymoon yet. We hope to go for one, but I want it to be a surprise for her.
What is your advice to someone planning to wed?
Acleo: Weddings do not depend on money alone, but commitment, trust, faith and belief between the two people.
Lynne: Plan within your means to avoid debts.