By Joan Salmon
Don't underestimate the power of the internet! Judith Babirye, a baker, and Jotham Sserwanga, a civil servant, were reunited by Facebook's 'People You May Know' after a couple of years apart. Sparks flew immediately, and they are now happily married.
Meeting
Jotham
We first met when we were still little children at Makerere SDA Church Nakulabye but as children there was nothing like feelings at that time. However after a number of years we met again at Bugema University and still had no feelings for eachother. We were not so much of friends and were both  dating someone else. Naye ebyakatonda sibyangu after some time, when my relationship had ended, I was on Facebook trying to read through the stories and there is this 'people you may know page' that always pops up. This girl in particular always popped up no matter the times I deleted, she would always pop up but funny enough, after trying to view her page, I realised she was familiar. Truth is, her face wasn't new to me. Out of curiosity I decided to send her a friend request, which she later accepted and it felt so good.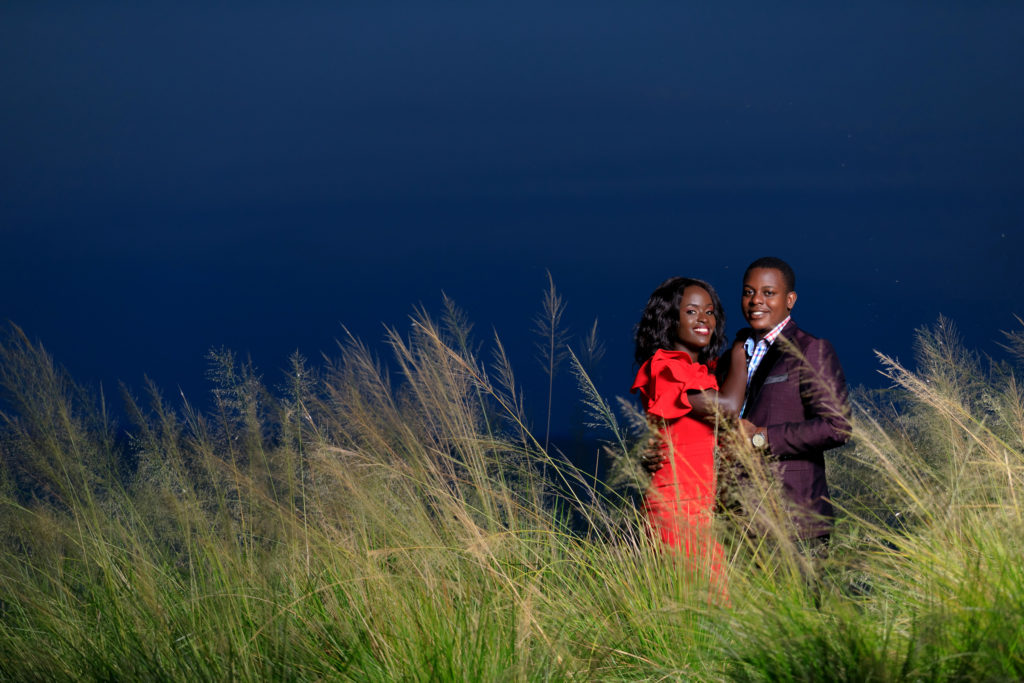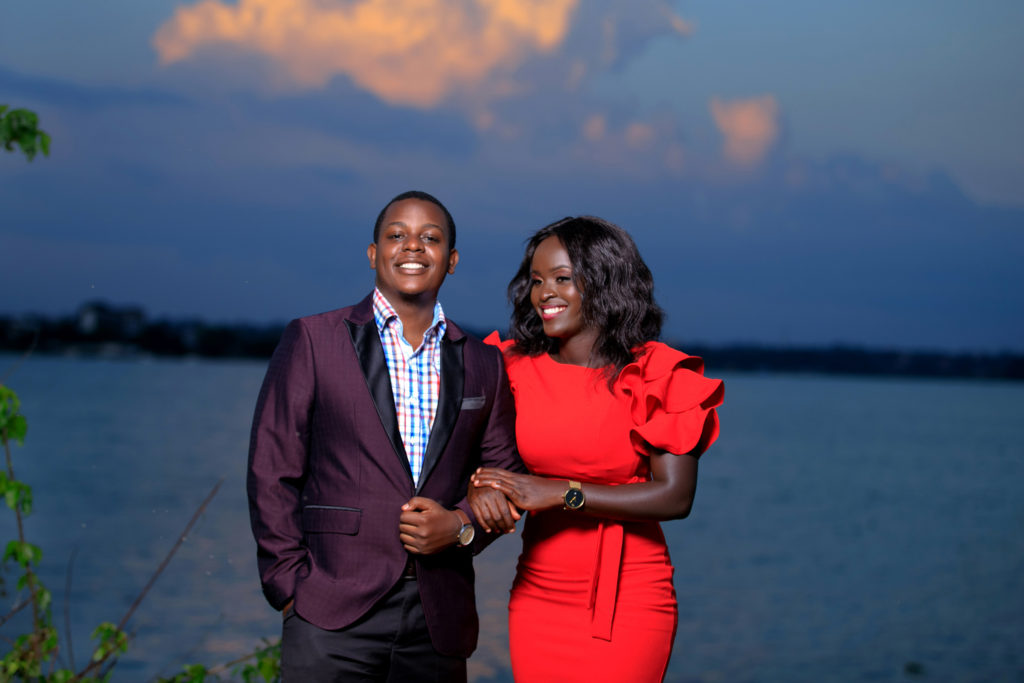 As time went on, I kindly requested for her number, which she refused to give me but we continued chatting on messenger. Out of respect, I chose not to persist. I waited for another opportunity to get her number. Fortunately, the next time I asked for her number, she gave it to me, and out of excitement I quickly called her! Oh what an achievement it was for me. We kept on talking until I asked her out which she accepted making it another achievement.
I remember it was on Sunday morning when she gave me a call that she had thought about my request and was willing to meet me. I panicked because I didn't really expect her to accept my request. We met at Rolex Tonight in Wandegeya for a cup of tea and a small meal which we both enjoyed. This became our meeting spot!
Judith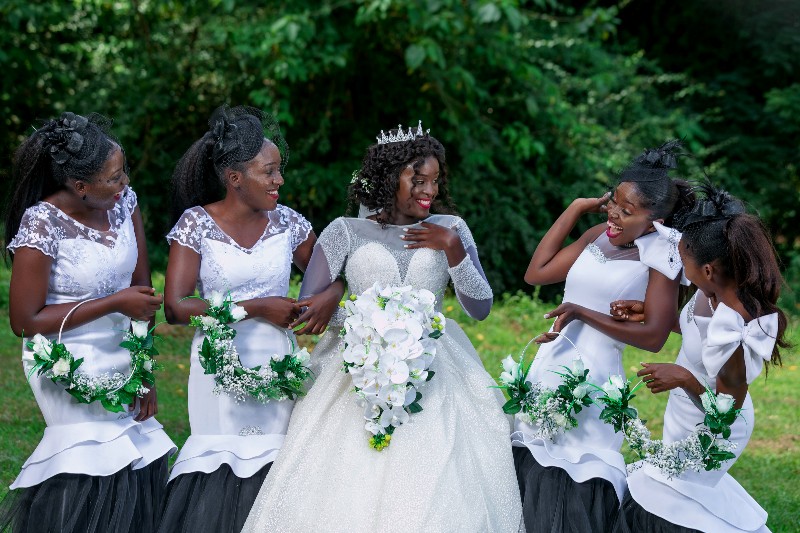 We used to attend the same church when we were still kids, but later separated since I had to move to another church. The next time I met him was at campus during a visit at their school one sabbath. We really didn't exchange any greetings since he was in a relationship with someone else at the time.
The proposal 
Jotham
Truthfully, I really didn't propose to her like how most people do it. I'd jokingly ask her if she would be willing to marry me. There was this one time we were both from church, that's when I expressed my interest to meet her parents officially.
Judith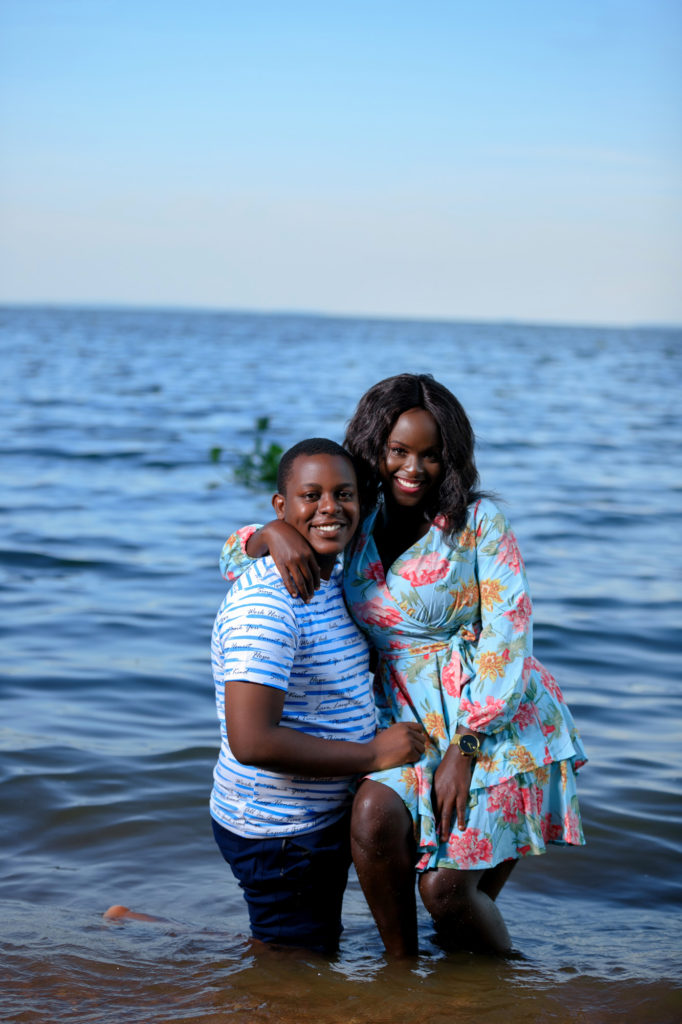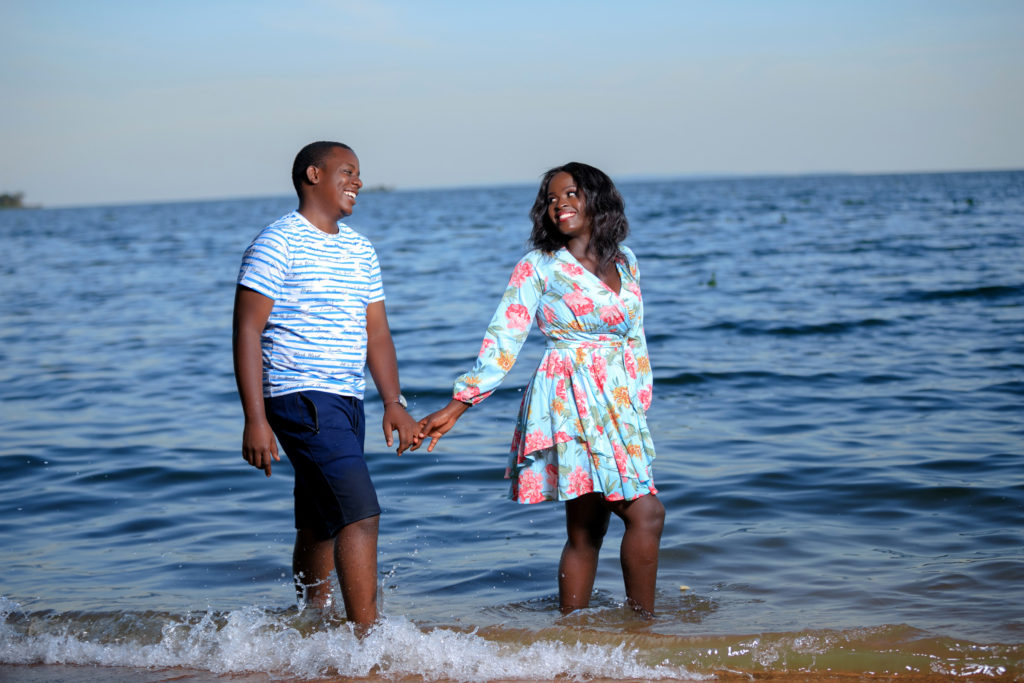 Well, I can't say much about the way he proposed because he often asked me randomly how I would feel if he proposed to me or how I'd feel if we got married. At least what I recall is that we were from church and he was like "Judith I would like to meet your parents. At first, I thought that it was the same story but when he stated the dates, I was shocked and was quiet for some time until he told me that he was serious.
The Pre-wedding shoot
Jotham
This was a surprise because I know my wife loves taking pictures. I had to plan for it.
Judith
My husband knows I love taking pictures a lot, but even then, I didn't really think that we would have a pre-wedding shoot. It was fun! As you know, pre-shoot you'll have all the poses but as soon as you step infront of the camera, there is a way you forget all of them. But, this gentleman was really nice with all the poses. I just enjoyed every bit of it.
First and foremost, we thank the almighty who led us through in all our functions and who guided our service providers to make our days (kukyala, introduction and wedding) colorful.