By Rashim Nabanja
Social media has been buzzing with all kinds of posts and comments after TV personality/musician, Crysto Panda shared posts of what seemed to be his wedding on his social media platforms.
The NTV dance party star shared a post of him smartly clad in a white and black tuxedo and besides him, was a gorgeous lady in a wedding gown. The picture was accompanied with a caption that read;
"Finally I am taken. Love is a beautiful thing, congrats to us."
He also went ahead and shared a video thanking everyone that was there for him and those that managed to turn up for his big day.
People however found it hard to believe. Some went ahead to speculate that the singer might have been at a video shoot.
Some of his fans and followers also commented on his posts wondering if it was real, then why didn't he have a wedding ring on?
Kemigisha Caro wrote;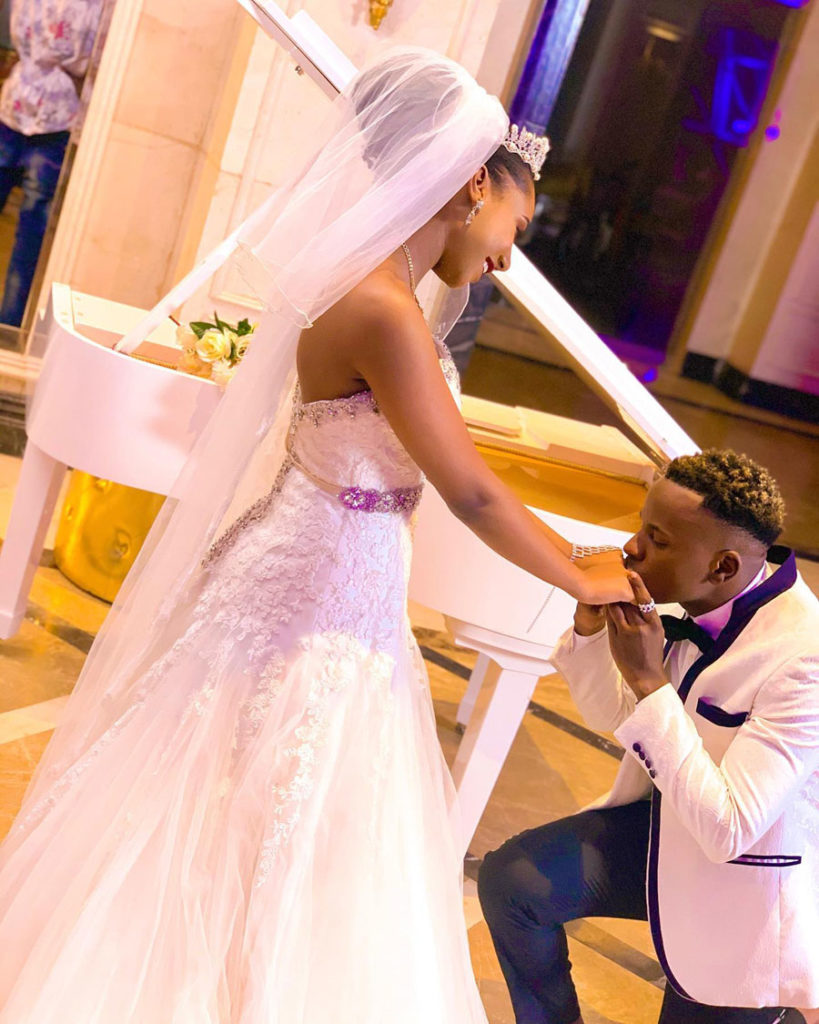 "Congratulations but check your ring and put on the right finger."
Babirye Steph also commented;
"This must be a hit song and one of the reasons as to why you are binging us to the first Grammy awards, best of luck."
Others however were happy for him and shared their beautiful messages;
Nakato Doreen wrote;
"Congrats Panda upon meeting the love of your life if it's true, Please love her, respect her, treat her like there is no man better than you."
Baba Martin also wrote;
"Congs, these are the blessings you get when you make God's people happy during a pandemic."
On reaching out to verify his wedding news, Crysto Panda says he will let people believe what they think is real because even if he confirms what is true and what is not, they will still not believe what he says;
"If they think it's a music video, they should take that, if they believe it was my actual wedding, then they should believe that. I am letting everyone decide for themselves what they think is true," he commented.