By Beatrice Nakibuuka
Joard Ndungu Mubatsi and Ritah Masika tied the knot on February 6. They hail from the same home area, their relationship was supported by their mutual friends.
Joard first saw Ritah in 2012 when he had gone to visit his childhood friends in Kilembe, Kasese District with whom he attended primary school. At the time, Joard was in his Senior Six vacation and Ritah was in Senior Five. While at university, he met Ritah again in an Anglican fellowship of people who hail from Kasese but they were studying at different universities. Then, they never interacted, " Then at a friend's wedding in Kasese in 2018, a friend asked when my turn would come, I told him that I was single. He described one of his friends to me that I had met before," Joard says.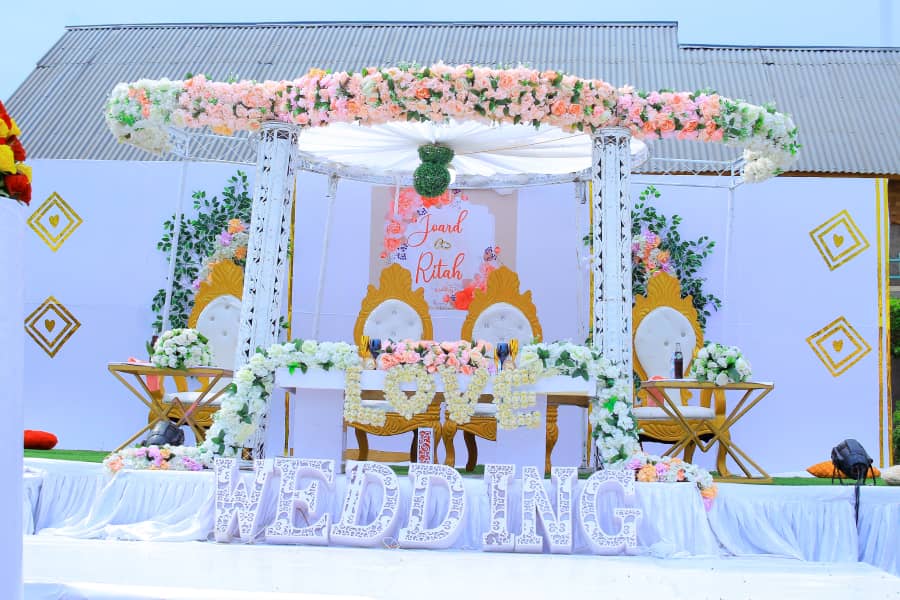 Joard completed school, got a job and wanted a marriage partner. He continued to ask about Ritah from his friends who said she is of a good character thus wife material. They gave him her mobile phone number.
"When he called me in July, his line was, 'I saw you somewhere…"     I thought he was one of those unserious boys that used to call me. I had just ended a relationship and needed time alone. I promised to send him a text via WhatsApp but I did not and I never answered his calls," Ritah recalls.
Meeting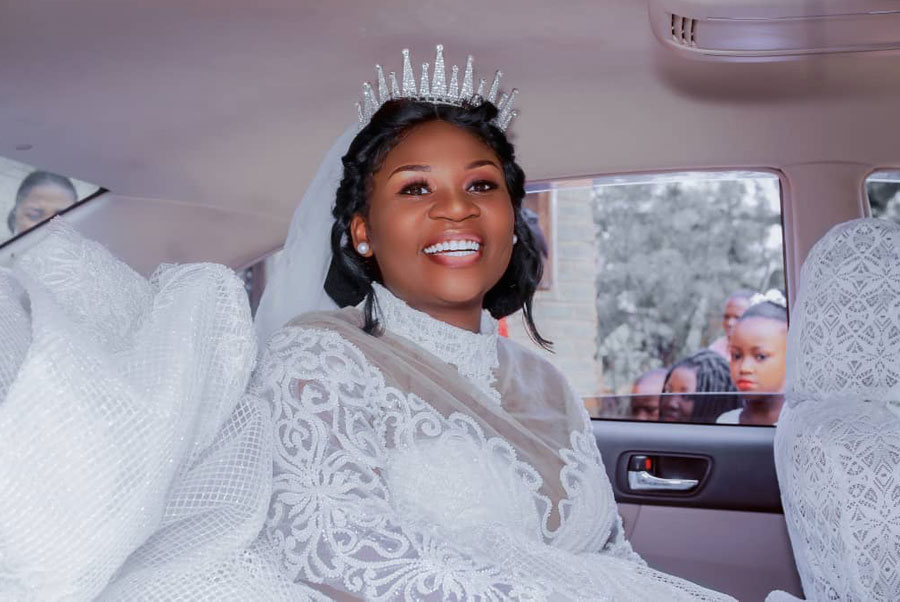 Determined to find her, Joard then called his friends again to check if she had an alternative number and indeed he got it. This time more composed, when he called her, she picked up and they talked at length, but only as friends from Kilembe. After some time speaking over the phone, Joard suggested that the duo meet in Kampala since she was coming to visit her relatives.
"It was the first time I was seeing him," she says. "I was not impressed by his casual dress code that day but he spoke with maturity and humility. Also, our mutual friends told me not to miss out on him because he was their advisor and good but I doubted."
Inquisitive about Joard, Ritah gave him more time. She also asked her friends about him and they all gave a thumbs-up for him.
"At the second meeting in January 2019, he was smart and from work. We continued interacting and out of nowhere, I developed feelings for him. I missed him and if he did not call, I would call," Ritah says.
"He asked me to inform my parents that he would come home in November (this was his way of proposing to me)," she says. He was transparent, genuine, humble and a man of his word. By December, we had done the kukyala and set a date for the introduction in March but the lockdown happened two weeks to the D-day. We had to postpone to September and the wedding in February 2021.
The moments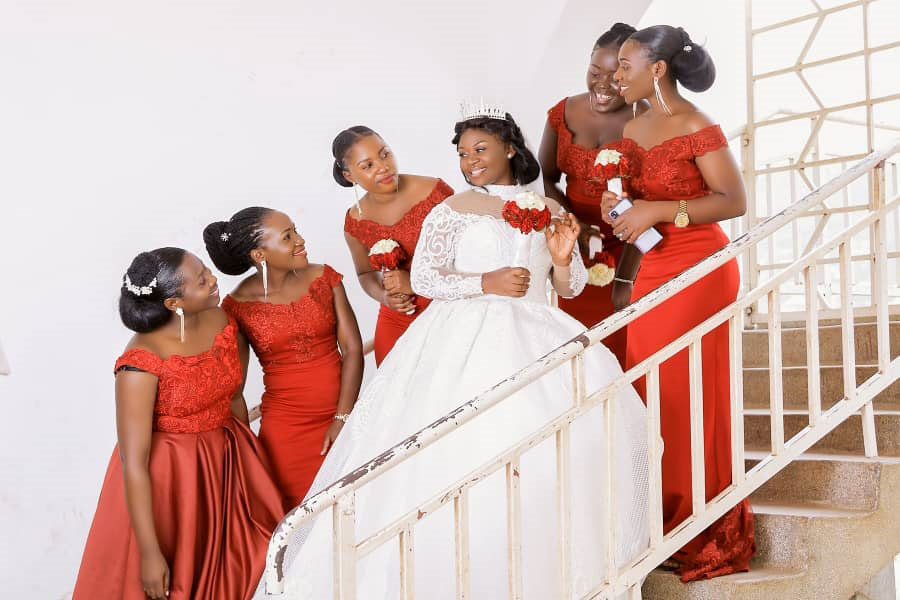 There had been thorough preparations for the wedding and she stresses that the wedding would not be a success and had it not been her matron. She refused to answer Joard's phone calls because he was pushy.
Seeing his bride walk down the aisle was stunning for Joard and what crowned it all was the time they were exchanging vows. "It took me time to read the vows. I cried because I could not believe the day had finally come. I was happy," Ritah says. This moment made her forget how she had been disappointed by the woman she had asked to get her a wedding gown. "She had sent me photos and I made a choice. I told her I was going to pass by and fit in, she would give excuses. Eight days to the wedding, I went to the shop and the gown I had picked was not there. She promised to take my measurements and make me one like that. I picked a gown from another place," she says.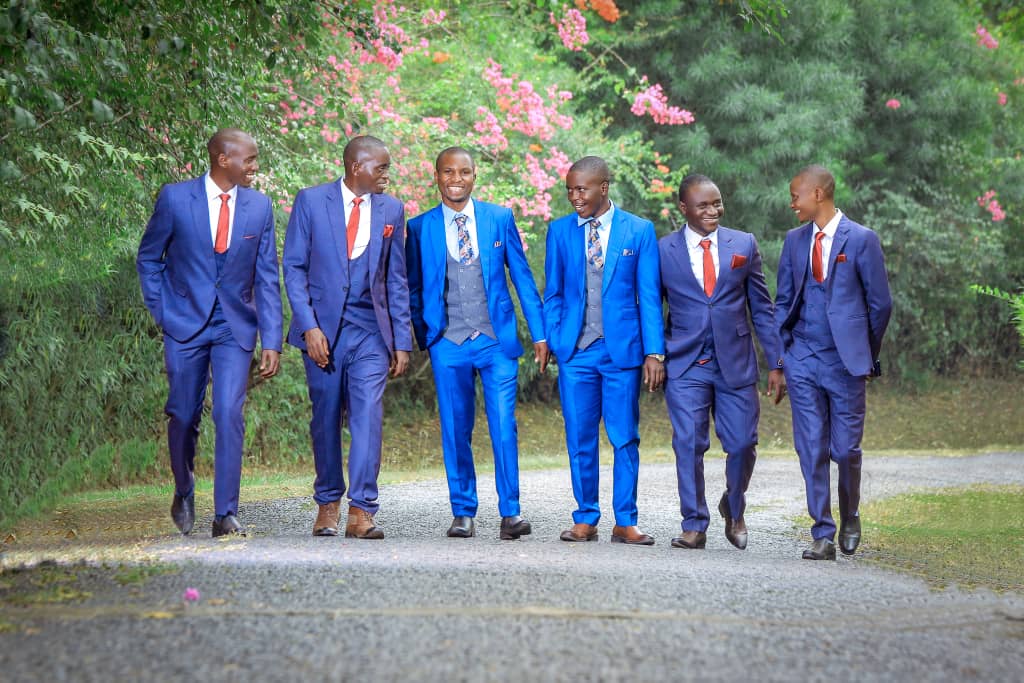 Joard was disappointed in the service provider they hired to bring tents and chairs.
"We paid a full amount but some of the guests did not have tables and they ate while holding their plates," he says.
For the few weeks they have been together, the couple acknowledges that marriage is a lifetime commitment that glorifies God and that one has to be so loving and patient to make it work.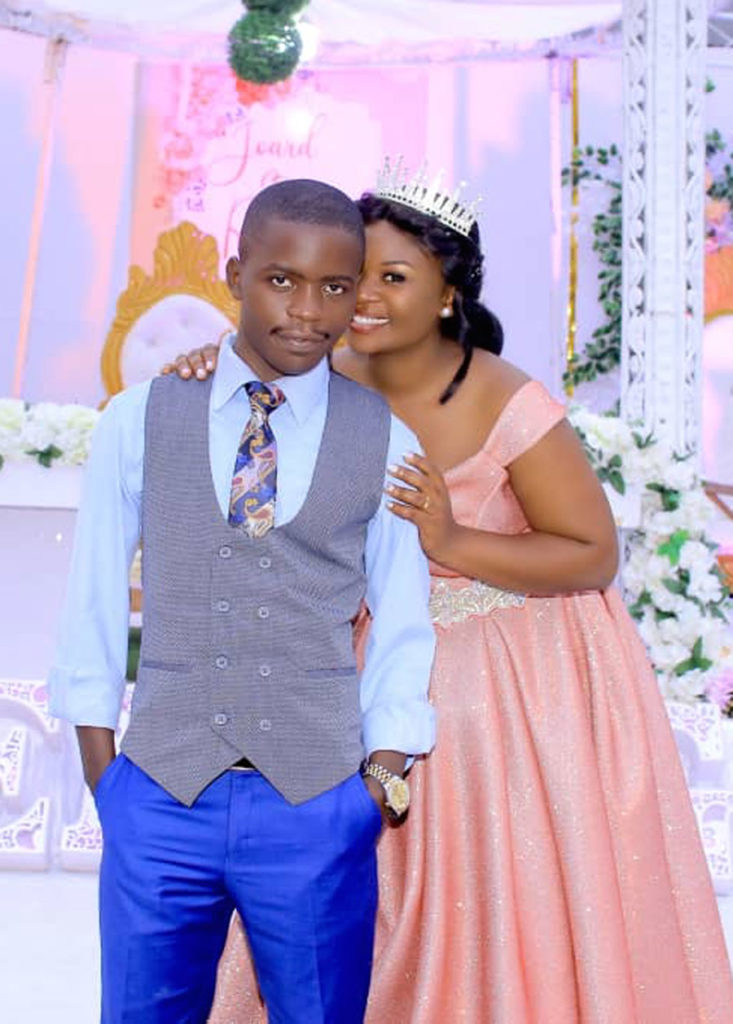 Pocket talk
Joard counsels people who are planning to wed to involve friends from the start.
"The money that I had saved catered for the introduction and the bride price alone. Friends and workmates contributed 90 per cent of the Shs24m. We held meetings in Kampala, Kasese Town and Kitabu my home village. Also, my chairperson and treasurer were great people to me in terms of expenses because we had surplus," he says.
To have a successful wedding, Joard says your team must be thrifty, trustworthy, and able to mobilise funds. The most expensive item was food and drinks at Shs7m. Since Joard had been on the organising committee for many of his friends' weddings, he was known to a number of service providers who gave him a discount for most of the services. For instance, he spent Shs3m for décor, Shs2.5m on entertainment, Shs 1.5m for cake, Shs 2m for photography and Shs 2m on transport.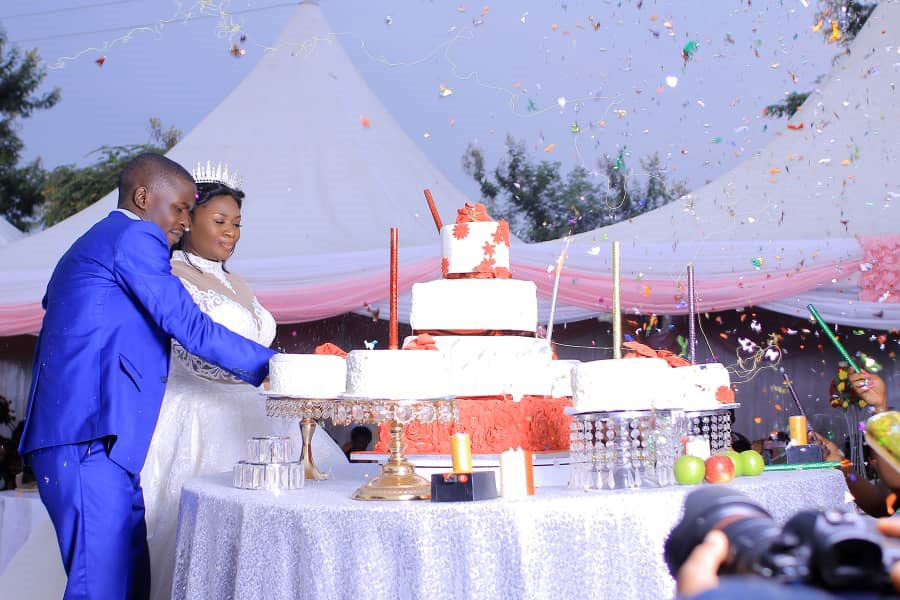 Titbits
Groom: Joard Ndungu Mubatsi
Bride: Ritah Masika
Main celebrant: Rev. Ezra Yongeza Mukonzo
Church: St Paul's Anglican Cathedral Kasese
Budget: 24m
Guests: 600
Reception: Low Price Gardens
Theme colours: hot pink