By Beatrice Nakibuuka
They were childhood neighbours but when Mansoor Nsamba and Shirat Nakiyingi started school, they each went different ways. In 2017, they met again at a friend's introduction meeting where Shirat was the chairperson and Mansoor part of the organising committee.
"On the first day, Mansoor attended the organising committee meeting. I could not recognise him in the first place because he had grown and changed but, his name sounded familiar when he introduced himself. I asked him about his childhood and we shared some similarities. He was able to recognise me too," Shirat recalls.
Mansoor did not ask for her contact but got it from the friends on the organising committee. The two started chatting like childhood friends.
"After, a friend gave us a special treat as the organising committee to go out as a token of appreciation. There, Mansoor and I became close," she adds.
Henceforth, they went out on different occasions.
"I revealed my feelings for her and her response was positive. Fortunately, she had completed school and was living with her parents," says Mansoor.
Meeting parents
In 2018, they agreed that Mansoor visits her parents stating his intention to marry her. The kukyala at Shirat's home was more like a marriage proposal. After the ceremony, her parents allowed her to go and stay with Mansoor since she had agreed to convert to Islam.
Asked if it was not hard to make such a decision, Shirat remarks, "My name was Doreen and I changed to Shirat. Since the death of my parents, I had lived with Muslim relatives. They raised and acquainted me with their beliefs and behaviour. It was easy for me to make the decision. I also loved him very much because he is loving, caring and a good friend," Shirat says.
The wedding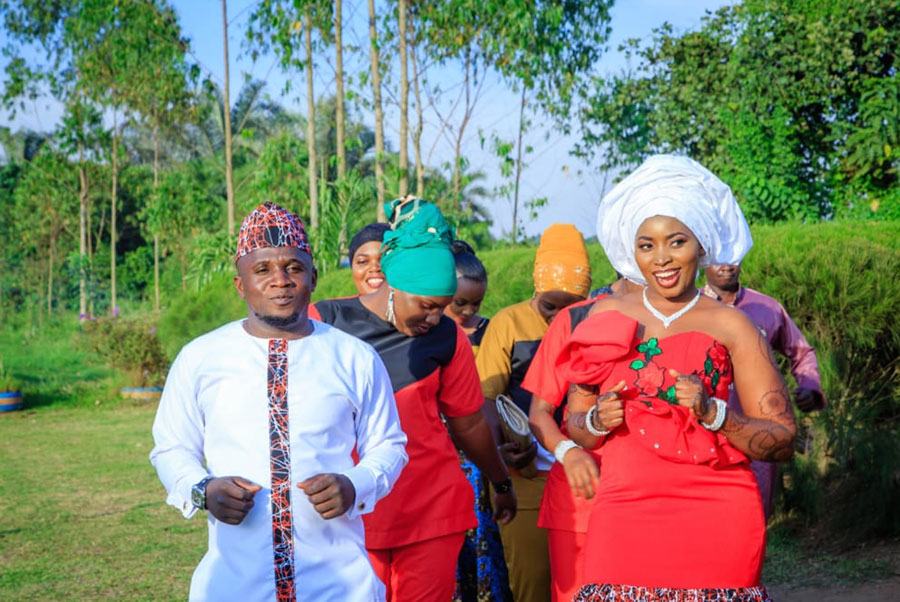 The two have been living together since 2018 until they decided to legalise their marriage on March 19, 2020, before Ramadan. Mansoor says it had always been his desire to go through the Nikah (wedding) but he was still looking for money.
"I have always wanted to legalise our marriage but the finances were unfavourable. We have a small business and I am glad that I was finally able to finance my wedding. Now, I can fast with her because we were able to fulfill the requirement according to our religion to be wedded. We still have to do the introduction in December and I am sure we shall be able to do it God willing," he says.
Shirat remarks that at first, it was not easy convincing her relatives to allow them wed before the introduction.
"We had to write a letter requesting that we first legalise our marriage then I introduce my husband to them later as and when the money became available. We had to promise that it should be done by December. I am glad they finally agreed and we are working towards that," she says.
Nikah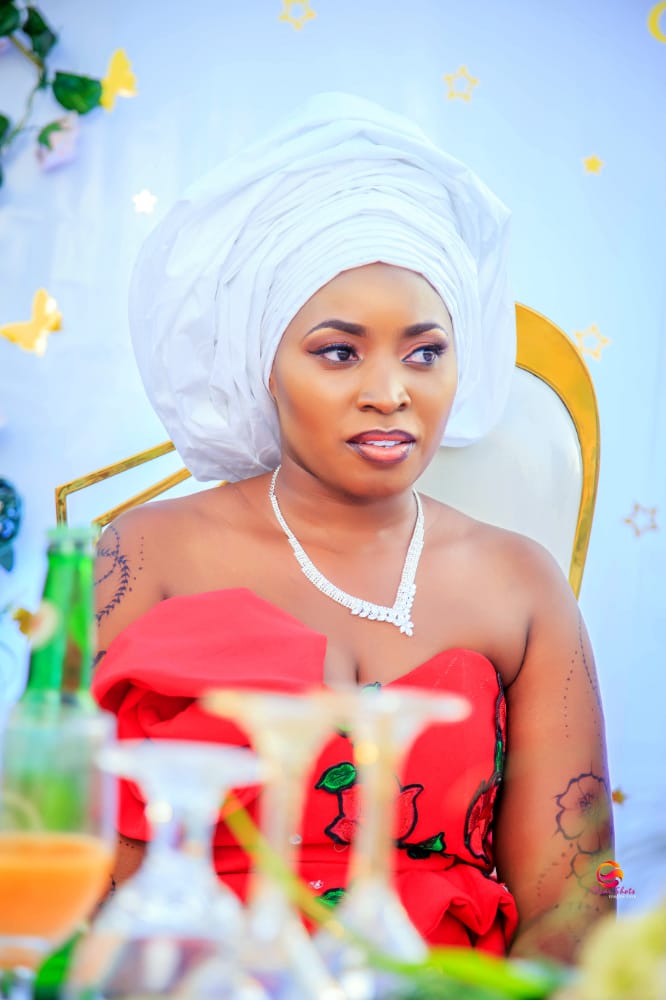 When the parents agreed to their request, Mansoor says they had to discuss the date that would favour them and their guests. With the help of a wedding planner, the couple planned their wedding in one month.
"Our wedding planner is our friend. We had sat as a couple and thought of doing the Nikah but did not know where to start from and we were unsure we would be able to pull it off in a month's time before Ramadan started. She literally did everything for us. She booked the service providers and chose my clothes too. Mine was the simplest task; to fit in and select from what she had chosen," she says.
The services
Mansoor says he also did not struggle.
"I just had a meeting with the different service providers and explained what I wanted for my Nikah. I am glad they executed their duties excellently," he says.
Shirat remarks that her day was perfect and a dream come true. Her best moment was, "when he was asked to feed me at the reception."
Mansoor was happiest the moment they entered the reception venue. The guests looked stunned.
In his remarks, "My wife is supportive and caring. I know she loves me because she converted from her religion because of me and now she has a new name. I love her so much, and I promise to fulfill my pledge (the introduction) to her parents as proof for my love to her," he vows.
Quick Bio
Groom: Mansoor Nsamba
Bride: Shirat Nakiyingi
Venue: Masjid Taqua Kagoma, Wakiso District
Main celebrant: Sheikh Ssekimwanyi Mohamood
Reception: Rena Gardens Katalemwa
Budget: Shs 9.7m
Guests: 150