By David Miringa
The Musiimentas (Mbabazi patience and Musiimenta Ronnie Mcvex) walked out of All saints Nakasero as husband and wife on Saturday, April 22, 2021.
Ronnie decided to take a big step into marriage when he knelt down on one knee in what was yet another fashionable proposal early this year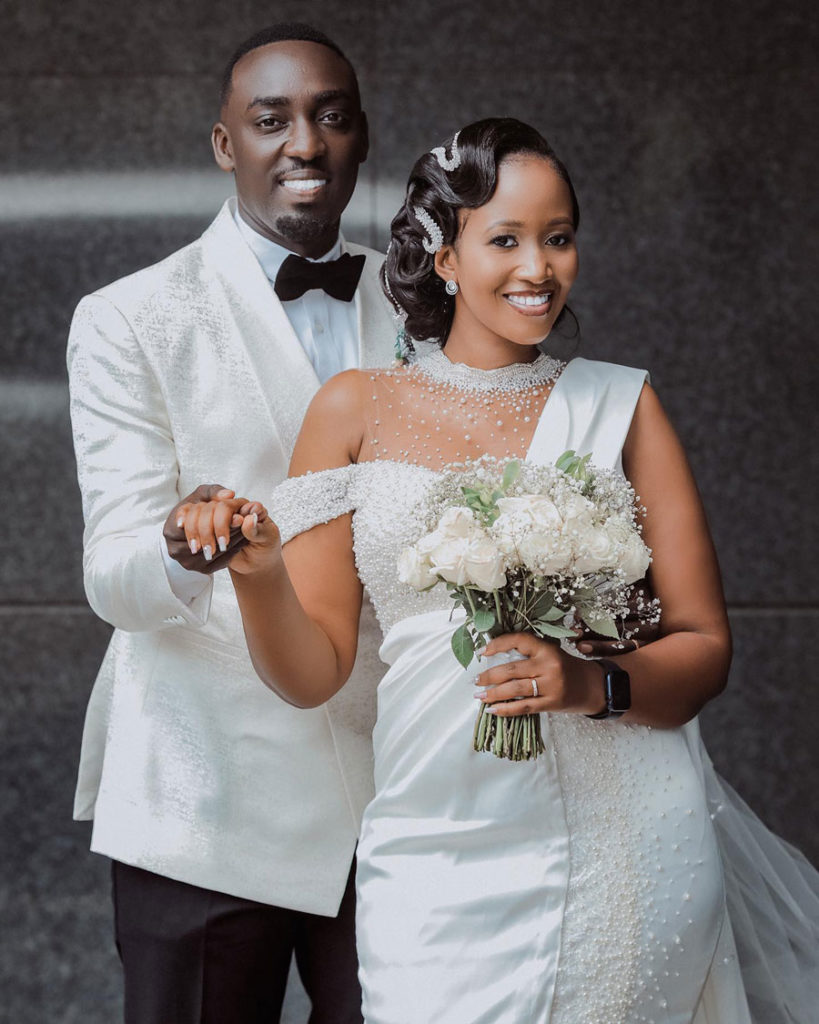 The couple was wedded by Rev Johnson Twinomujuni the Bishop of West Ankole Diocese, the event décor was done by Essie décor, legacy events for lights, screen, and sound, the Band was Music was by Myko Ouma and friends, DJ Moustey was on the ones and twos, Larry casual made the gents outfit, Adelaide made the bride's elegant gown, Maggie of Maciellah fashion house dressed the maid and matrons, photography was done by Dynamic photography, the couple was in the company of their first son, Ethen Musiimenta.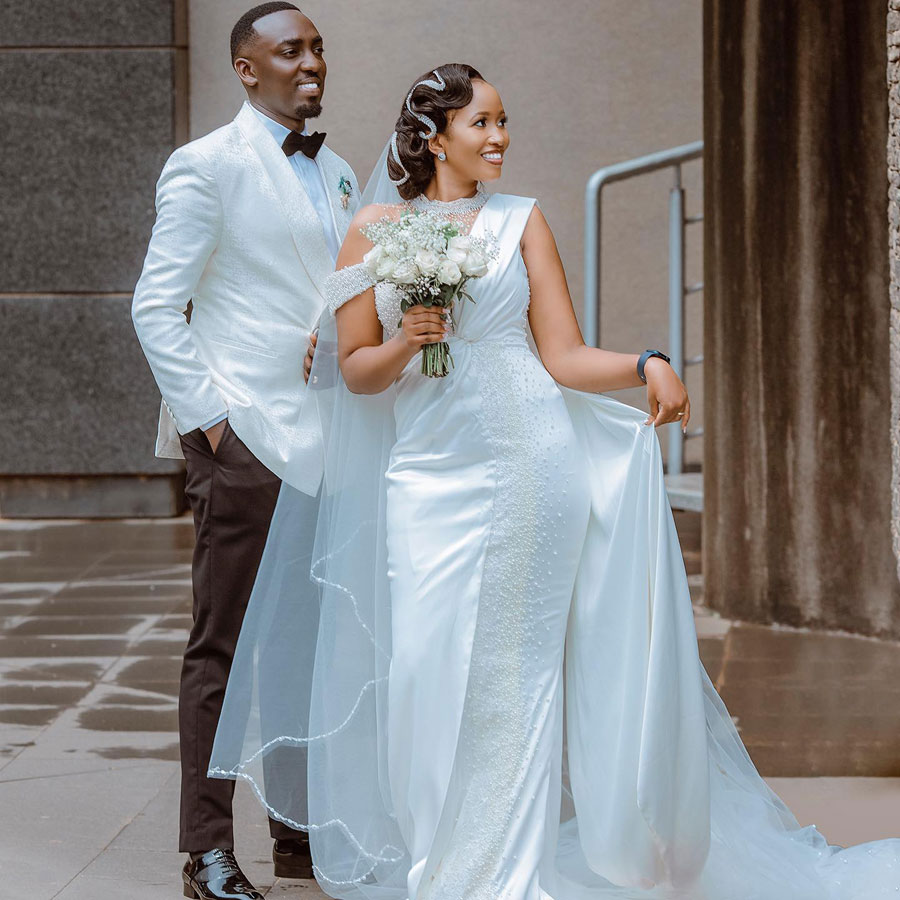 The wedding was hosted by one of his friends from his inner circle Fun factory- Richard Tuwangye who was returning the favor since Ronnie was the Mc at his wedding. The couple hosted their guests at Hilltop Naguru for a luncheon.
Ronnie is an established comedian, Mc and radio host
We wish the couple a very happy marriage and looking forward to a sit down after their honeymoon