A wedding is a once in a lifetime event. Because of that, you would want every detail to be perfect. This includes the colour choices for your bridal entourage. Your bridal entourage is most likely going to be composed of your closest friends and family members and will stay around you during your special day.
It makes such a big difference, especially to your wedding photos, if your bridal party is dressed in the same colour or at least coordinated in different tones and shades of the same colour scheme.
With all the colors out there, it can be confusing and difficult to choose the right one. So, here are just some tips and guidance on how to choose colours for your bridal entourage using pictures.
The pink entourage
This bride chose hot pink for her bridesmaids and a baby pink for the maid of honour (matron). Her bouquet is made up of pink to match with her bridesmaids while contrasting beautifully with her white wedding gown.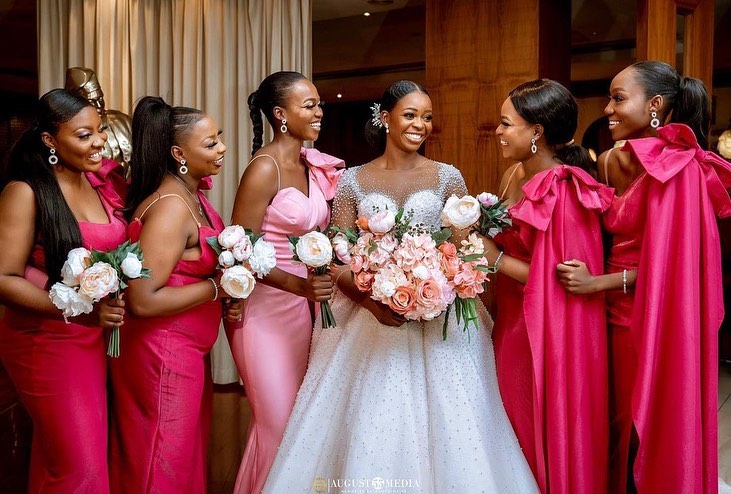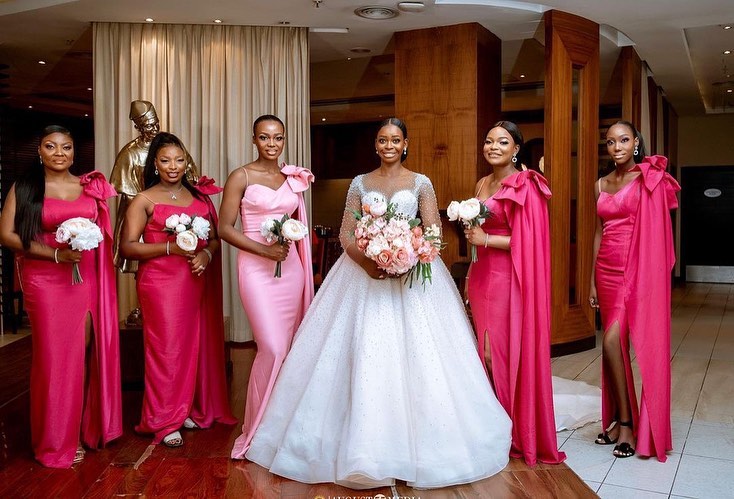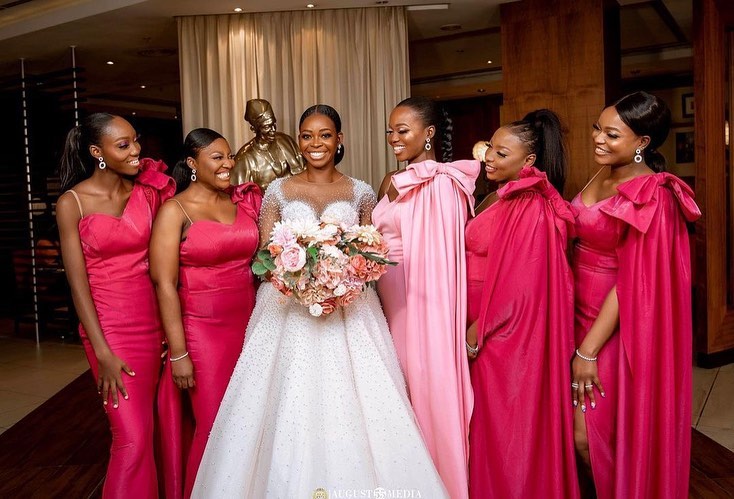 2. White is heavenly
An all-white entourage has become more usual these days. This bride's entourage had their wedding dresses made with frills to match the details of her own.  She also made sure to get a shade of white that matches perfectly with her own.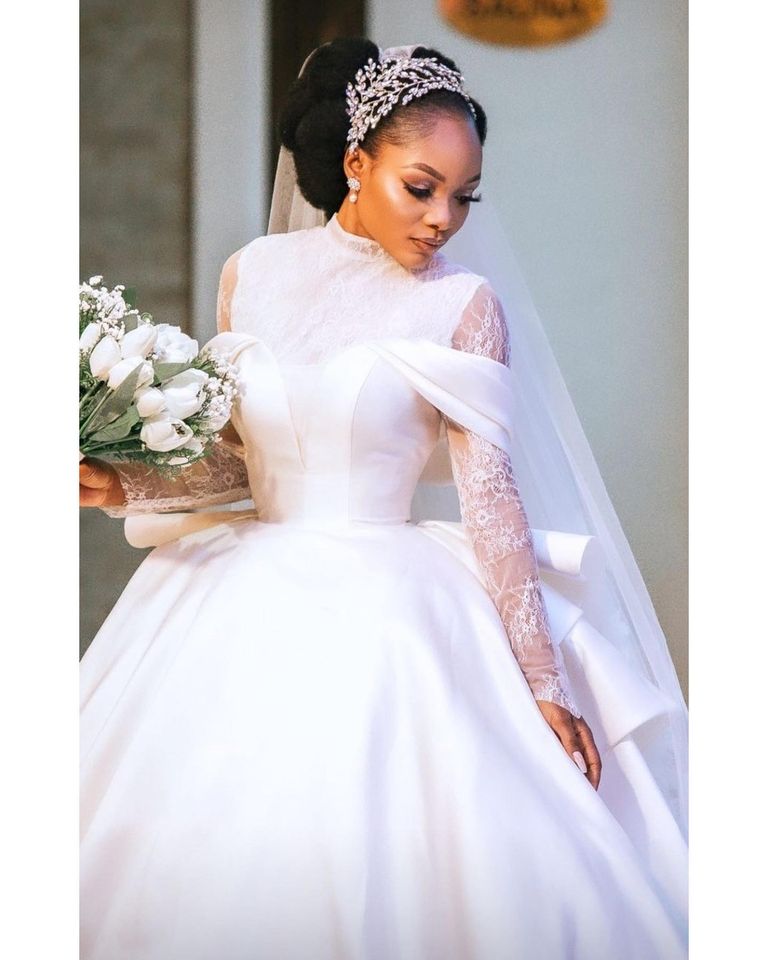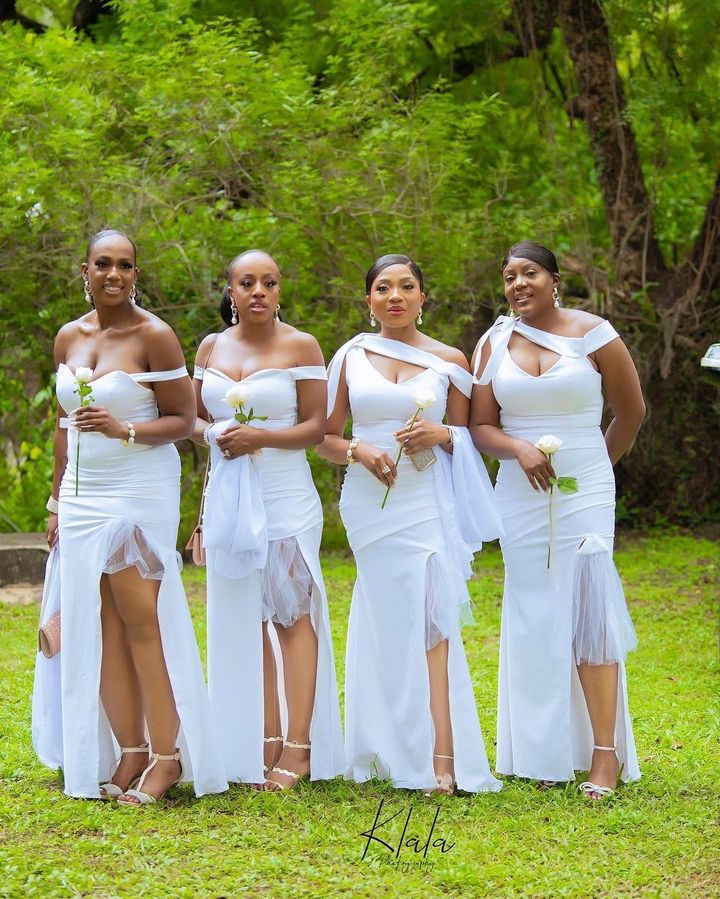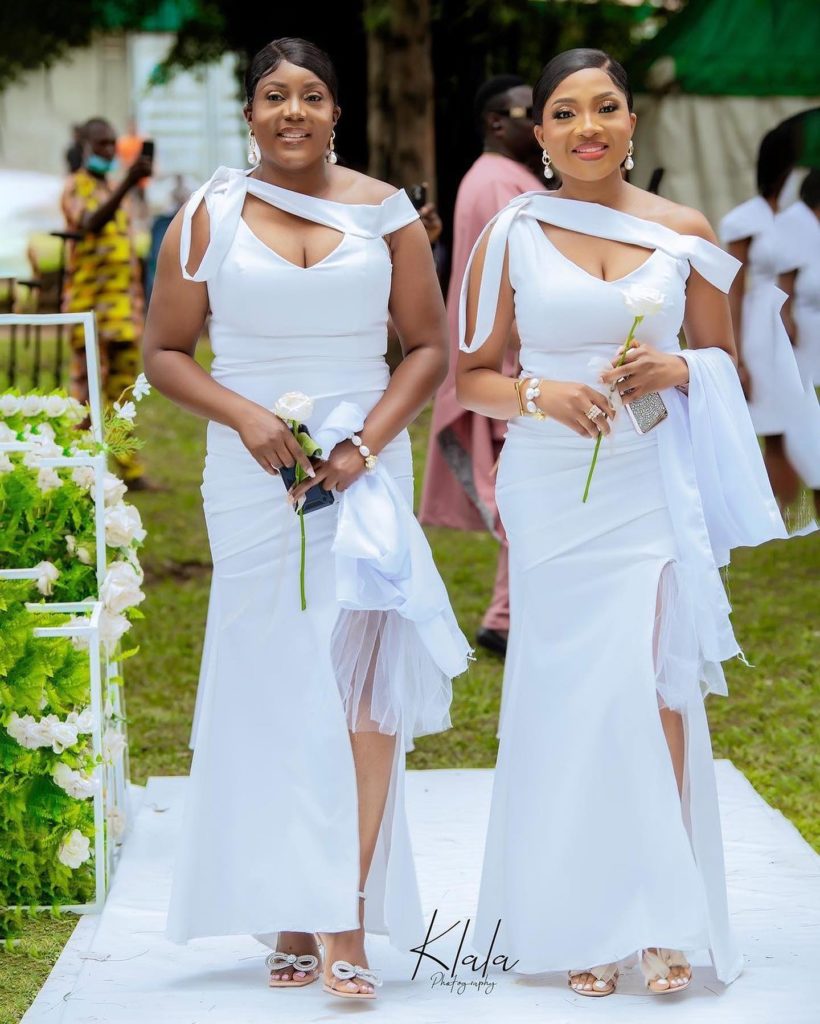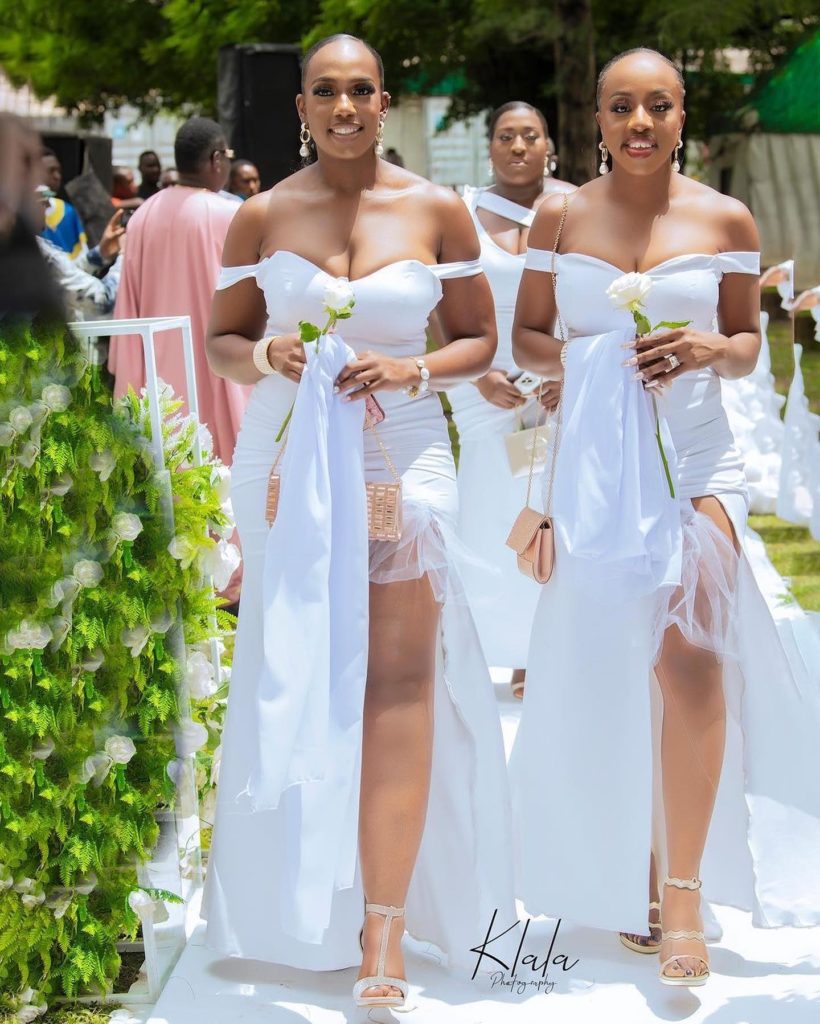 3.The Lilac entourage
The close yet more vibrant shade of purple, this bride chose a  colour that would stand our next to her white mermaid gown.  She doesn't try to play 'match' with her entourage but lets it stand out beside her.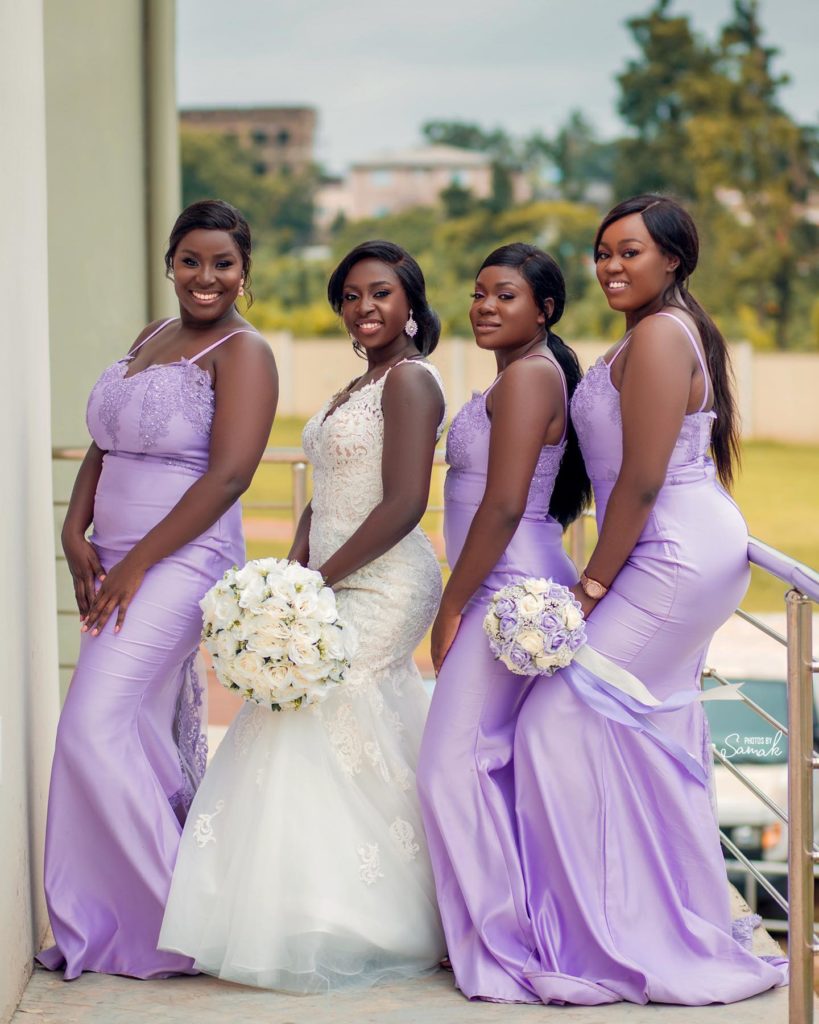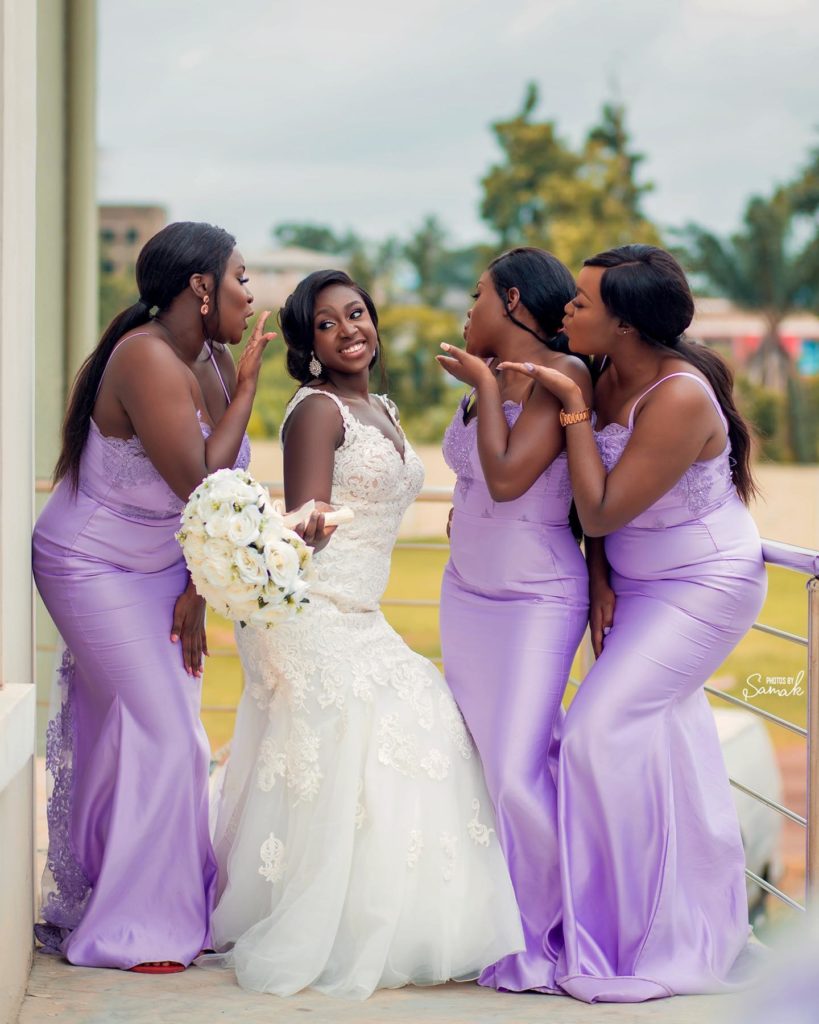 4.Black with a mix of nature
Although embraced more nowadays, Black is a rare colour for an entourage. This bride however killed it with a contrasting white gown. She chose to add a nature vibe to her wedding and it looks lovely.