By Beatrice Nakibuuka
Prossy Biira and David Masereka both hail from Kasese. They tied a knot on February 27, 2021 at St Paul's Cathedral Kasese.  Prossy says she now notices that she is now someone's responsibility just like she was under her parent's. The couple shared their story.
Meeting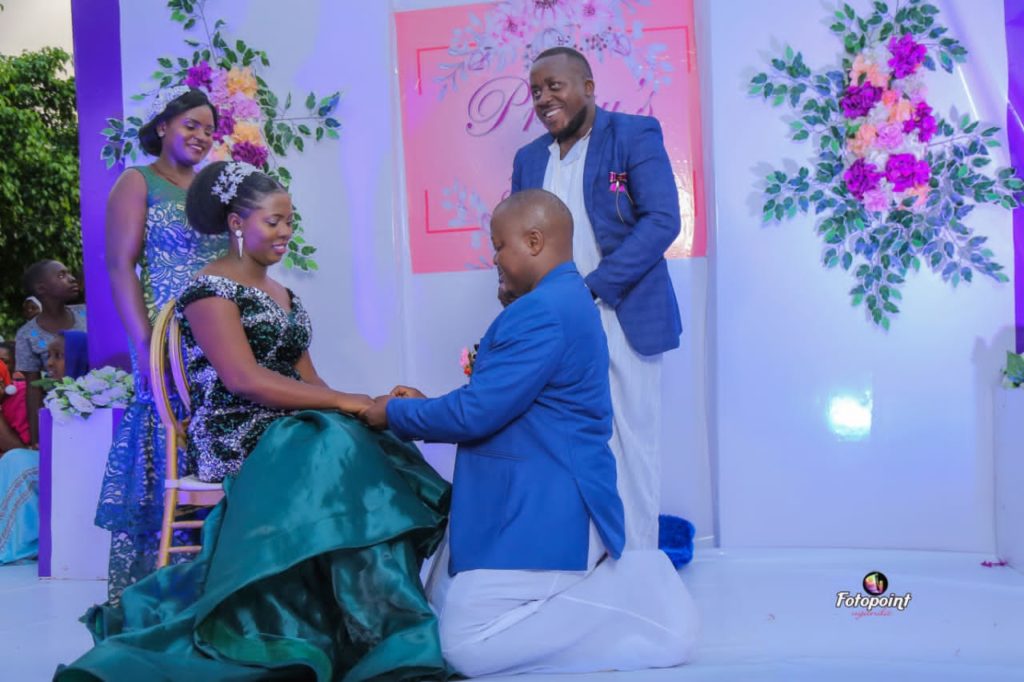 Prossy and David met in December 2019 and for him, it was love at first sight. To him, when you fall in love, some things become hard to explain. When they met, he was sure he loved her and was ready to do anything to win her heart.
"I do not know how we became friends. When it is love, sometimes it is hard to explain some things. She was introduced to me by a friend and my heart changed. It was like God had given me what I was praying for. She was the real friend that I needed and whatever she spoke is what I craved to hear. If there was anything bad about her, I would sort it out later but I was sure I loved her," he recalls.
There is a special trait with Prossy according to David that he could look no further than her. "She was and is still a simple and very open-minded person like I am. We both knew most of the things about ourselves and this greatly impacted our decision after some time."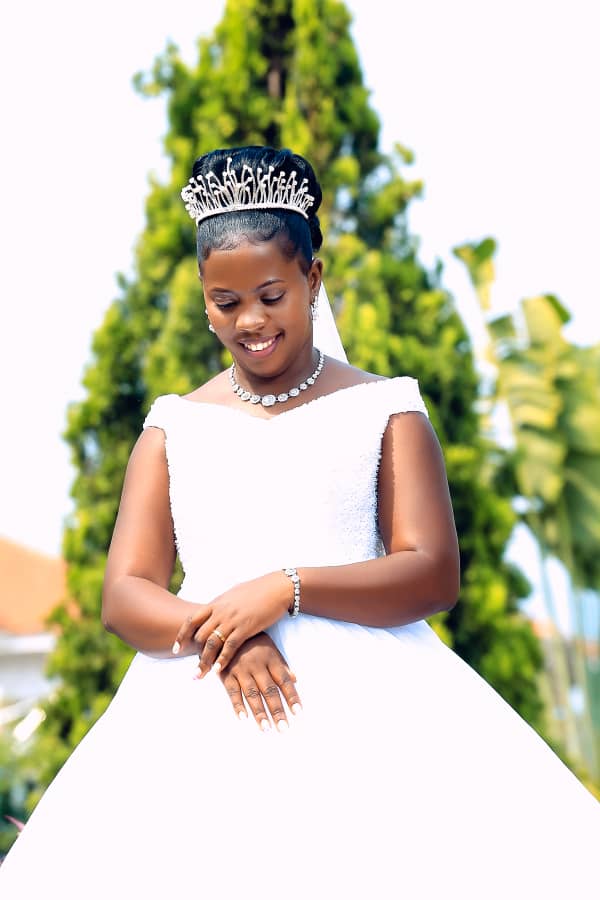 David says he was ready to marry Prossy and it was just up to her to let her parents know she had someone.  "It took me about five months to get on the same page with him.  I wanted to get married but needed to first establish certain things like knowing him a bit more before making the final decision," she reveals.
They had phone conversations and only met twice during the five months. There were limited dates and meetings because Prossy was staying in Kasese and David in Mityana where he works. There was distance physically but after this time, she was convinced that she was in love with him. "He was a man of his word, hardworking and very caring. Falling in love with him was not a hard thing."
After she was sure about her feelings in May 2020, she told her brother who told their parents that she was seeing someone that was going to marry her. "It is usually not easy to directly tell parents that you are seeing someone so I first told my elder brother and this is our culture. When the parents learnt about it, they called me and then it was easier for me to confirm the matter," she says.
Fixing the dates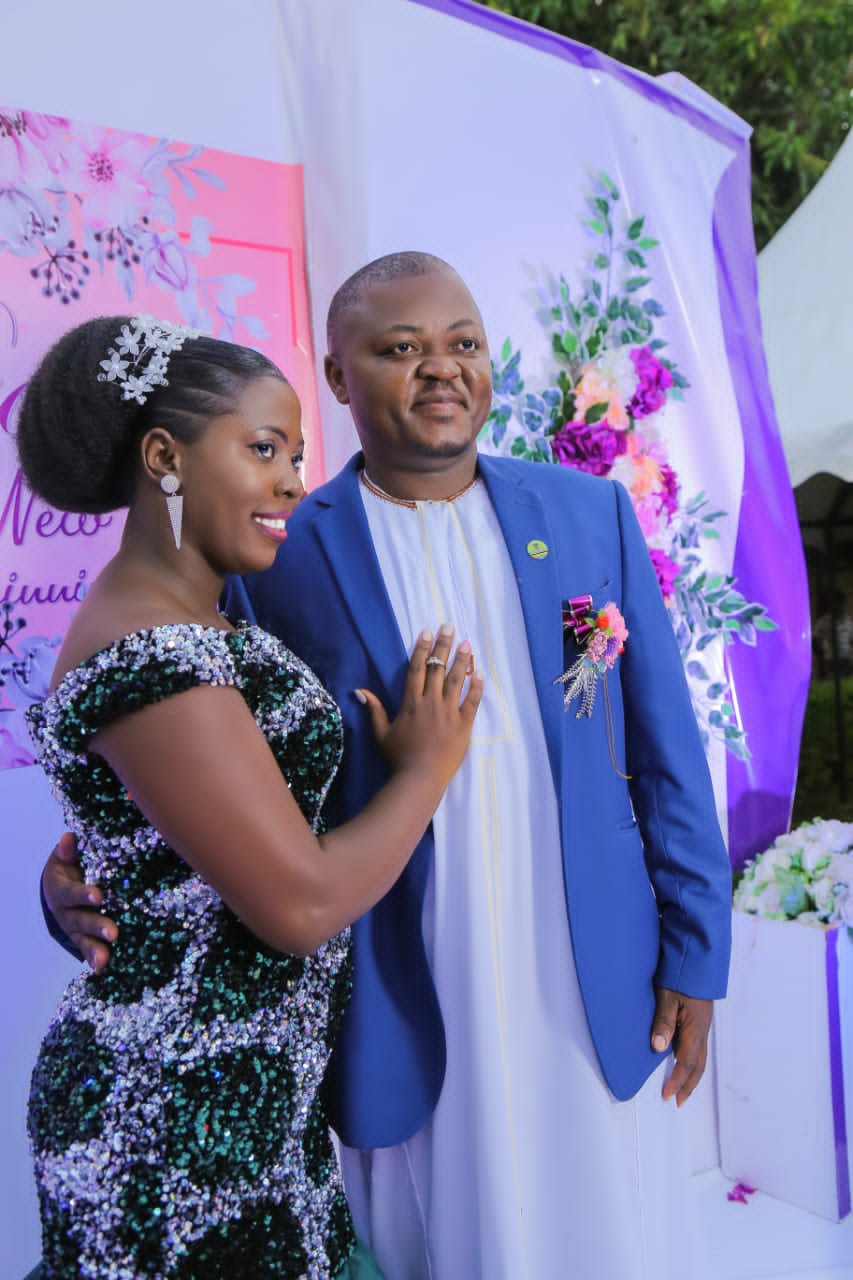 The couple had planned to have their wedding the previous year but because of the COVID-19 pandemic, they pushed it so that they would be able to host more people.
Also, David is pursuing a degree in civil engineering in Kyambogo and they had to start lectures in March so the couple had to choose dates before he going back to school. "We had thought of doing the wedding during the Easter holiday but because of the school factor, we had to do everything in February."
The Give-away was on February 25 and the wedding on 27. Prossy says, "We rested after the give-away and had a simple party as we waited for the bigger day."
The moments
On the give-away, Prossy was happy about her friend's turn up for the event, the gifts they brought for her and when the parents shared their gifts with her.
"On the wedding day, I loved the church service and the way my maids were organized, lively and very jolly," she says. However, she was disappointed about that they took long to eat and her hair. "If I had another chance to redo my wedding, I would plan that we eat early because I was starving and I would choose another hairstyle."
David was also moved by the church service while exchanging vows and at the reception, "by the number of guests that overwhelmingly attended, and the dancing session," he says. Given a chance, he would change the venue of the reception.
The expenses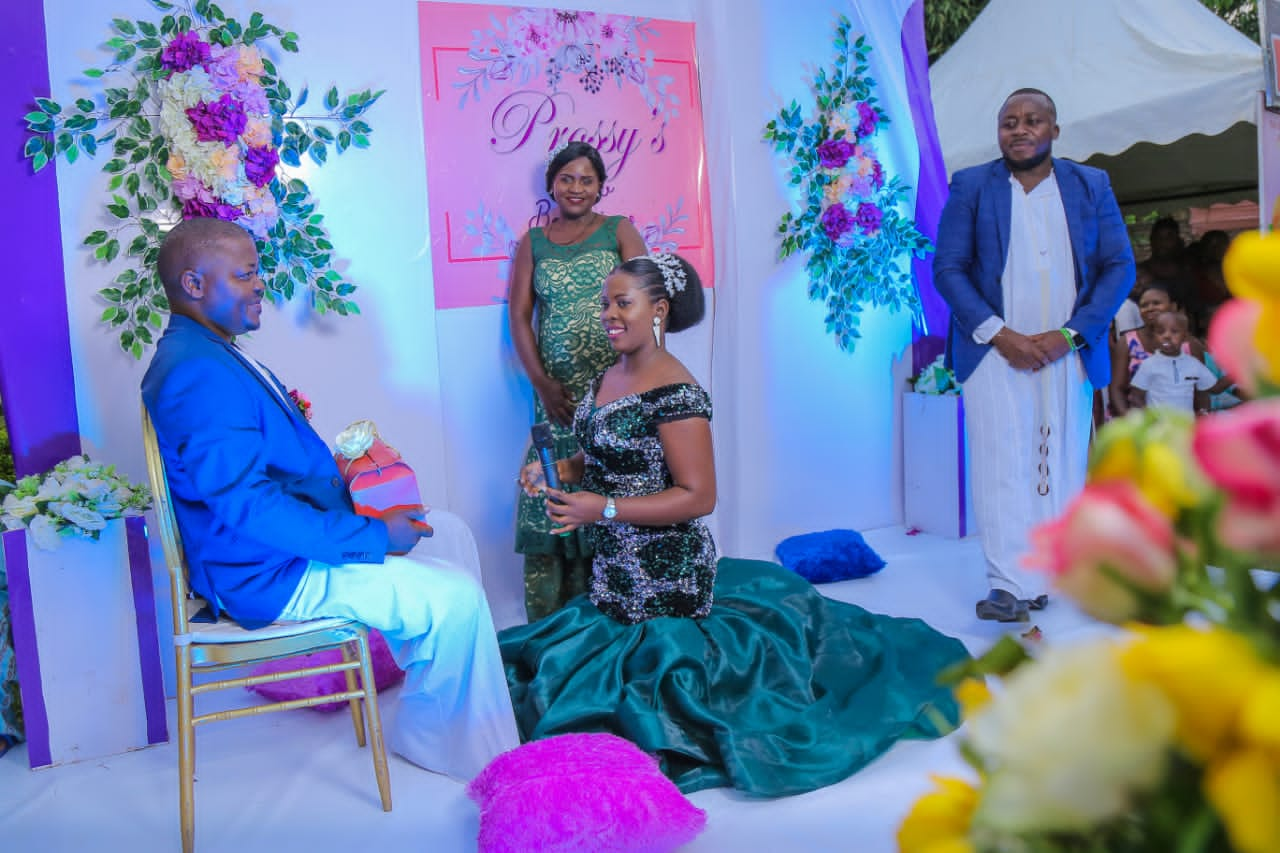 We have a fixed budget for any Give-away which is usually 12 goats. It is not negotiable. The amount that bought the dowry was my savings and the contribution from the relatives and family so the friends came in handy to contribute towards our wedding.
They had three organizing committees which were used to mobilise funds from friends, relatives and workmates and the couple's budget was shs 25m and had planned for 200 guests but ended up hosting about 500 but surprisingly remained at the same budget. "We had to scrape off the hard drinks from the budget and instead increase the amount we had budgeted for food because a party is all about eating that makes people happy."
The most expensive item on the wedding day was the food at shs 9m; décor at shs 3m, the cake (peach in colour) had 12 giveaways and five tires as the centre piece at shs 1.5m, Prossy's gown was hired at shs 1m, the hair and makeup at shs 600,000 and the changing dress at shsh 300,000. The cheapest item for the couple was the reception because they were home was shs 350,000 including water and electricity.
Tit bits
Bride: Prossy Biira
Groom: David Masereka
Church: St Paul's Cathedral Kasese
Main celebrant: Ven. Charles Mbusa
Reception: SK Gardens Kasese
Date: February 27, 2021
Guests:  500
Budget: shs 25m