In a YouTube video clip posted on July 24, 2019 which has to date garnered about 53,105 views, one can see Margret Namirembe shivering, as she murmurs 'I know that song'.  The song, These Arms by All4One was the soundtrack on which Lambert Mulangira publicly proposed to her infront of hundreds of Miss Uganda 2019 guests as well as the general public, writes Joy Aheebwa.
"It was the longest walk I have yet walked in my life," Lambert Mulangira confesses, as he remembers the time he walked up the catwalk at the Miss Uganda finals towards his unsuspecting girlfriend Margret Namirembe to propose to her.
All this time, their signature song, 'These Arms by All4One', was playing and he sang along as he took the long walk toward her in front of hundreds of viewers.
"I feared she was about to fall into the pool but somehow, I got to her, knelt down, reminded her of our walk thus far, and asked her, 'Margret, will you marry me?'. She said 'yes' in front of relatives, friends and thousands of strangers and as you can see, the rest is history," Mulangira, 27, says.
That was on July 18, 2019, at the Miss Uganda talent show at Sheraton Kampala Hotel.
"I had bought the ring two weeks in advance and left it in the safe custody of Betty Namayanja, Namirembe's sister. My wife likes checking my bag and pockets so there could never be a safer keeper," he says.
Margret's mother, Harriet Ssemiggo was to make sure that she was set in the way he had requested and described.
"Margret and I had attended a similar event in 2018 and so it was easy for me to ask her out for the same in 2019 without raising any eyebrows. I told her I was inviting her sisters Namayanja and Ann Grace Nassaka to join us," he says.
Unknown to Namirembe, who turns 25 on September 15, these two, and the other invited guests knew exactly what was going on.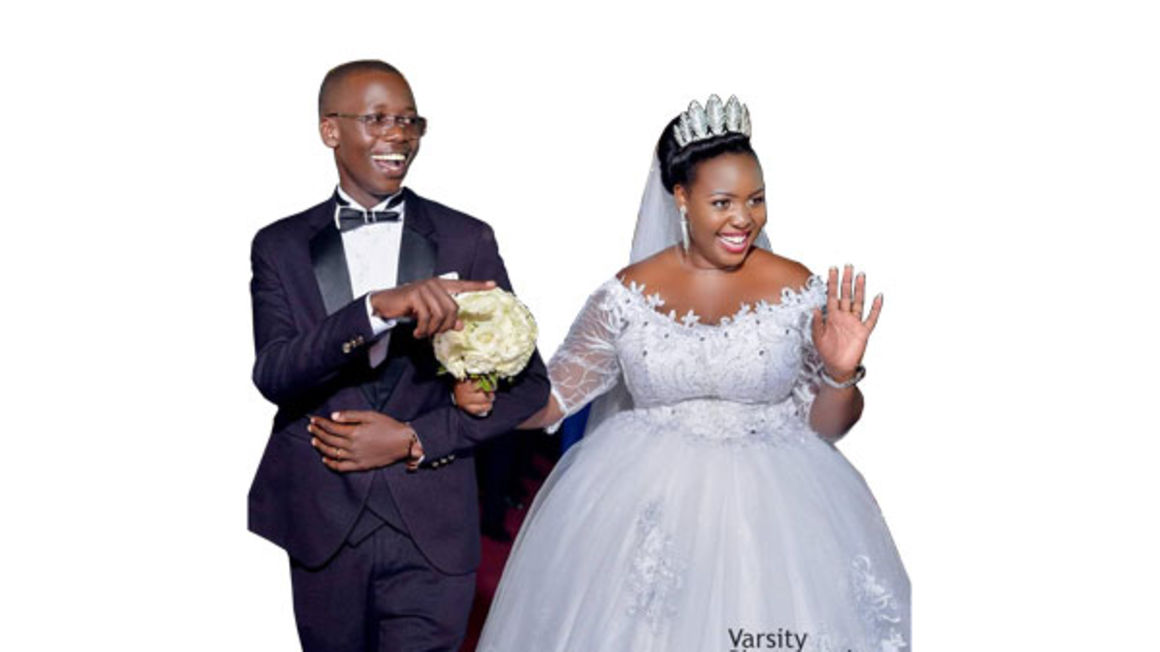 Meeting
On June 28, 2015, St. Peters Church, Kiwafu, Entebbe hosted the Namirembe Diocese Youth fellowship.
Mulangira, who was the chairperson youth department Entebbe Parish then, was one of the attendees.
Upon entering the church, his eyes caught Namirembe.
"I do not think I concentrated anymore. To my advantage, she was friends with a friend of mine, this made all things a bit easier," Mulangira says.
He made sure to get her telephone number that day.
"She told me she stays on one of the islands and that the boat would leave her if she wasted any more time, in order to blow me off.  Truth was, she lived just one kilometre from where the church was," he says.
The two began talking and two weeks later, he opened up and told her how he felt.
"He kept on my case until I said yes to become his girlfriend," she says.
The plan
"From February 2019, I was going back and forth about a number of ideas, anxious to make this day the most unforgettable for her. She is a girl of style and class and is usually the creative one so the stakes were high for me to blow her mind and give her a moment she would always be proud of," he recalls.  Click to read more…