By Claire Balungi
Having borne witness to the tribulations of life as a jobless young father who'd just graduated university, Deus Tumuhaise stood before the alter on August 21 at St Augustine Chapel, Makerere and cried. He was finally going to tie the knot with his beautiful bride, Sophia Babirye. "I had every reason to cry. I was looking at how far we had come, what we'd gone through to that day, I imagined how happy our parents were. I was finally going to start receiving Holy Communion. I hadn't had it in a very long time."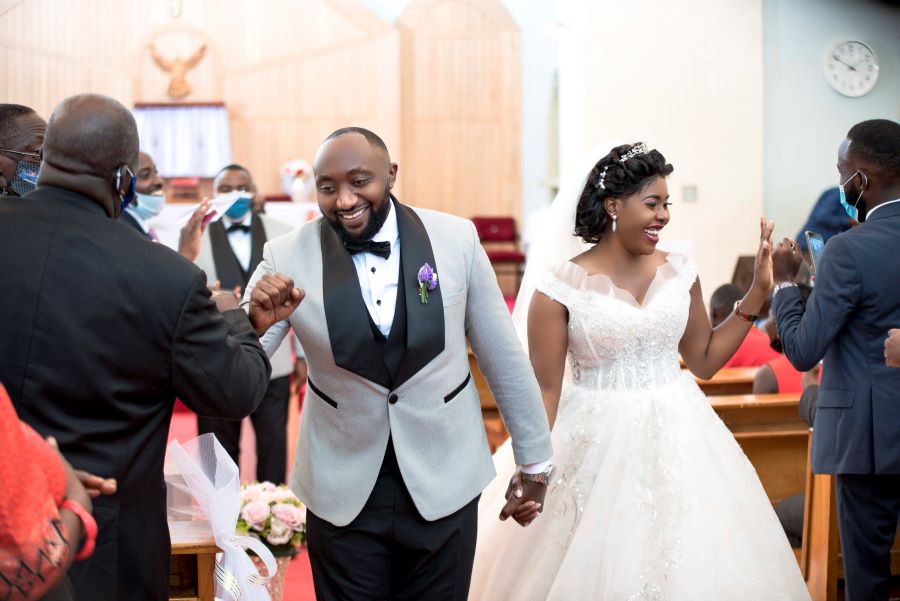 Deus and Sophia had met as classmates pursuing a Bachelor's in Commerce at Makerere University in 2009. They shared what would have been their first date in Deus' room. Their friendship smoothly advanced into a relationship. Sophia had been in a relationship whereas it was Deus' first time to be in one. "I hijacked her," boasts Deus.
After sitting their last university paper in 2012, Sophia got pregnant and drama ensued.
"I wanted the baby since I had sat my last paper. We talked about it and Sophia suggested I visit her family so they knew who was responsible for the pregnancy once it started to show. I went with two friends and met Sophia's family before graduation in 2012," recalls Deus.
Deus and Sophia were set to graduate in early 2013 but he had issues with his marks. While chasing after his results, Deus told his father about the pregnancy and he was met with a noisy question, "Did I send you to school for a child or a degree?"
Luckily, Sophia gave birth one week to graduation whereas Deus managed to resolve the issues with his marks and got onto the graduation list last minute. "Once I graduated, it was as if all my sins had been forgiven. I was the hero. The trouble with my family had been resolved and I had 'two' degrees."
A young father with no job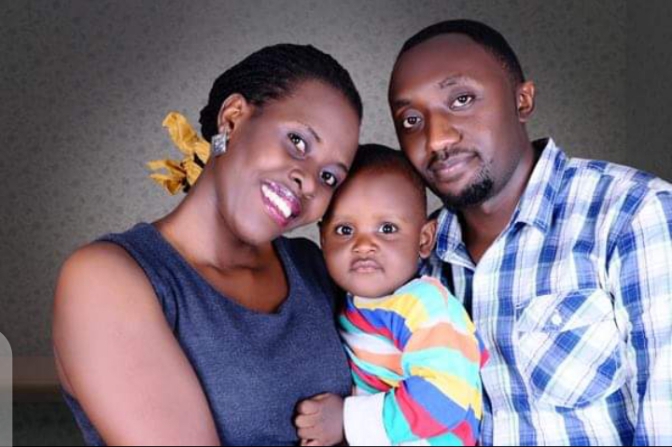 "I didn't know where I was going to get money but somehow money used to come each time there was an issue. I'd crack a deal here and there, we are boys! I knew how to look for money to survive even if I had no job. Sophia's worry was how I was going to take care of her but she used to see me bringing the money. The first days with the baby were not easy but we manoeuvred."
After graduation Sophia got a job in Mbarara and travelled with the baby. Since Deus was not occupied with a job, he communicated with Sophia every day and always made time to visit her and the baby over the weekend. She'd later get a transfer to Kampala and that's when she moved in with Deus.
Deus confessed that the challenges were the best test to their relationship. "We made it through and the challenges made us stronger."
The couple looked for an opportunity for their families to meet. Since they were not yet ready for the introduction ceremony, they organized a baptism for the baby. Their families met and after the baptism, Deus' family organized and visited Sophia's for lunch. Her family returned the visit and now they knew their daughter was in safe hands.
"This gave us the chance to take our time till 2015 when we had the capacity to do a formal introduction."
 Preparation for the Introduction ceremony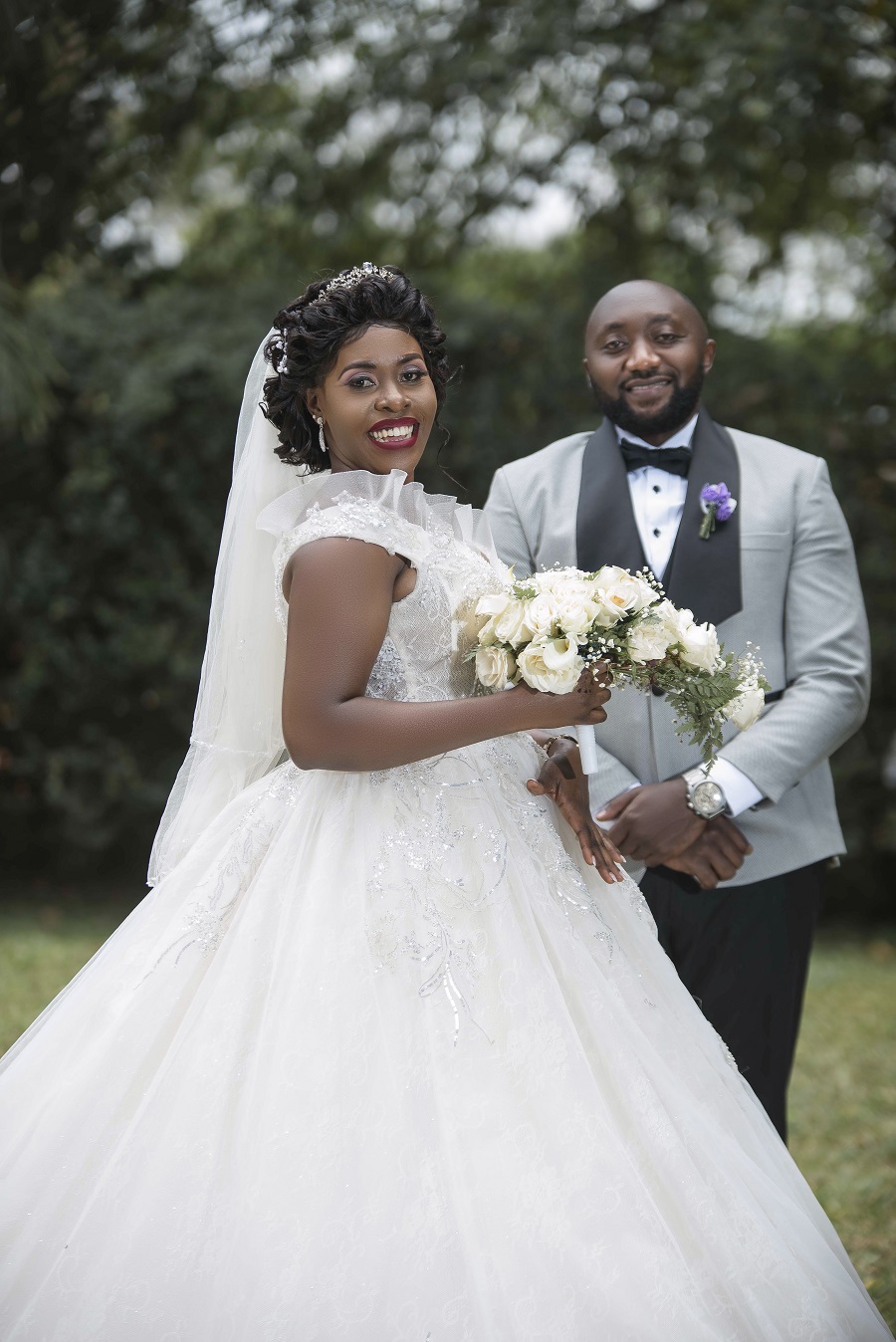 Sophia and Deus wanted the introduction but Deus' father pushed for it the most. His parents sat him down and guided, "Deus, you have stayed with someone's daughter for so long and you even have a child together. How shall it seem when we have a function and invite her family yet we've never officially been introduced? We want you to have an introduction . We have (this amount of money) for you, start there and do the introduction ceremony."
Sophia was excited when Deus broke the news to her. They drew a budget and Deus started to deposit money in bits at a shop that provided most of what would be Sophia's dowry. He informed the attendant about the day he'd come and pick the requirements. He was also supported by his friends and family. Since Deus is from Ankole and Sophia, from Buganda, Deus had to be guided as he prepared for this traditional wedding (kwanjula). He got people to consult and says the pressure for introduction preparation took no toll on him as he was well prepared.
Introduction Day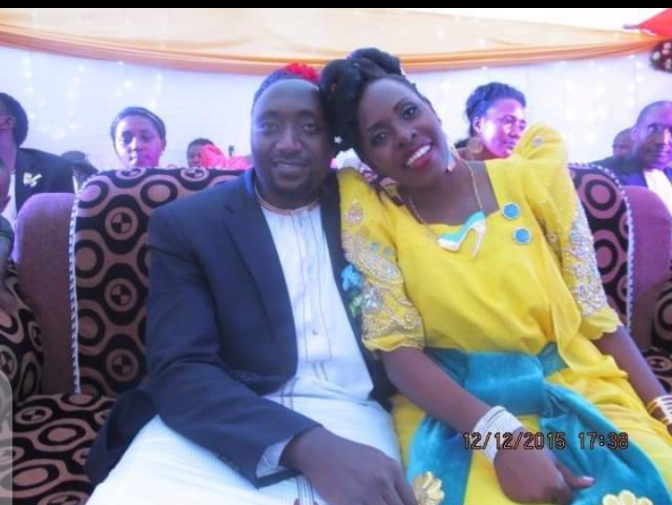 Some day in 2015, Deus and his guests gathered and while he was worried about transport, he was shocked to find that there were more than enough cars to transport his guests. Happily, they left Nakulabye and made for Sophia's parents' home in Gayaza. The couple had waited for a long time and didn't know that day would come.
"I did not see my Sophia coming. My best man kept tapping me and showing her to me but I was too nervous, I looked and looked but did not see her. I only noticed her when she had almost reached in front of me. I definitely had the kind of pressure any man has on their introduction day."
Preparing for the Wedding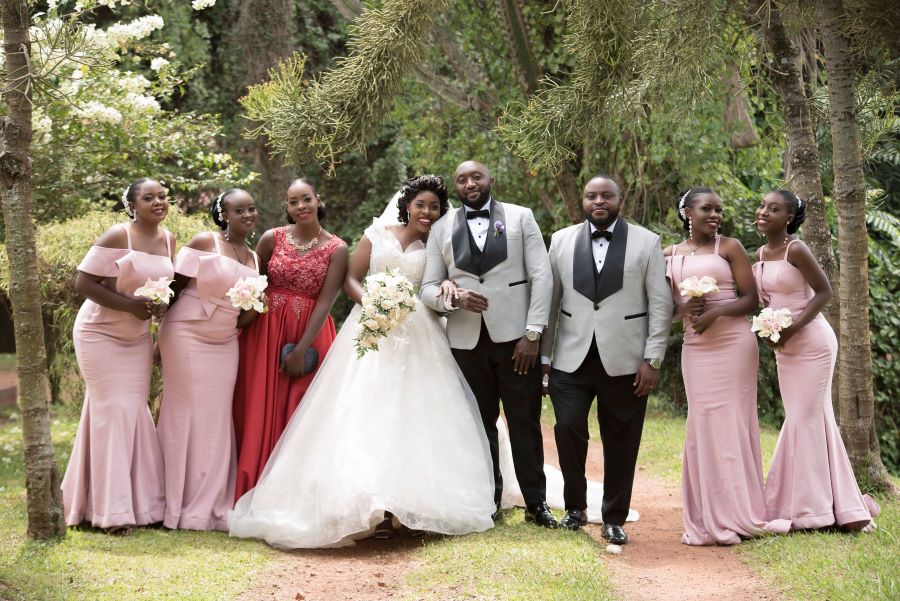 Deus and Sophia started planning their wedding in 2018. They set their wedding date for August 26, 2020 but the first country-wide lockdown could not let them wed. Since they had not publicized in any way, they cancelled and postponed it. They then looked for a day after Lent since they are Catholics, and set their wedding for July 3, 2021. Another lockdown was declared by the President and the couple postponed their wedding again.
"We postponed mostly because of transportation issues and town was closed, our service providers' shops were under lock and key. We decided to halt it a bit and wait for the president to speak again and open transport and town. When the lockdown was eased, we gave it the shortest time possible and in 3 weeks we were supposed to wed. Most of our friends were telling us they did not have money to contribute. They advised us to push it to September but by that time we were solid about our decision to wed. What we wanted was a wedding and to receive Holy Communion in church. Most of our personal savings are what we used to push the wedding."
Wedding Day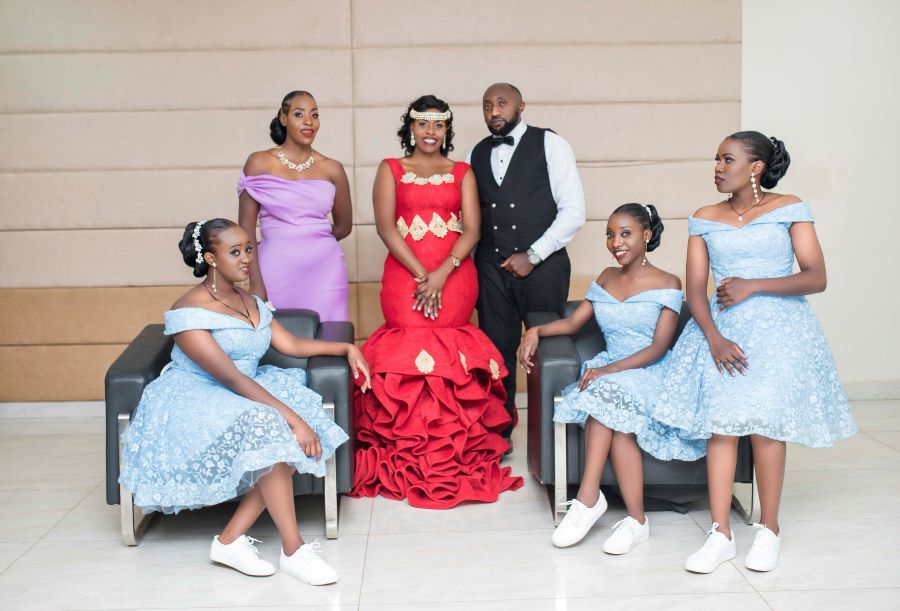 On August 21, the couple said their vows at St Augustine Chapel, Makerere and later their scientific wedding reception at Thoban Centre, Kampala Road. They had all their service providers on board and were not disappointed by the delivery. They had a black and golden theme. Deus says their function was organized beyond the guests' expectations and that it was no mediocre function. The guests, according to Deus, were astonished, from the feedback he received.
The most memorable moment was the couple's first dance. Deus and Sophia grooved to MAJOR's Why I Love You done by Big Talent's Elly Dre. "I had spent some time listening to that song, the lyrics, notes. I knew Elly was the guy who would kick it very well so I asked him to do it for us," said Deus. While the couple danced and cried, their guests stood from their seats to take clearer looks of confirmation.
The newlywed couple spent their wedding night at Las Vegas Hotel and had lunch the following day at Deus' parents home before they left for their honeymoon.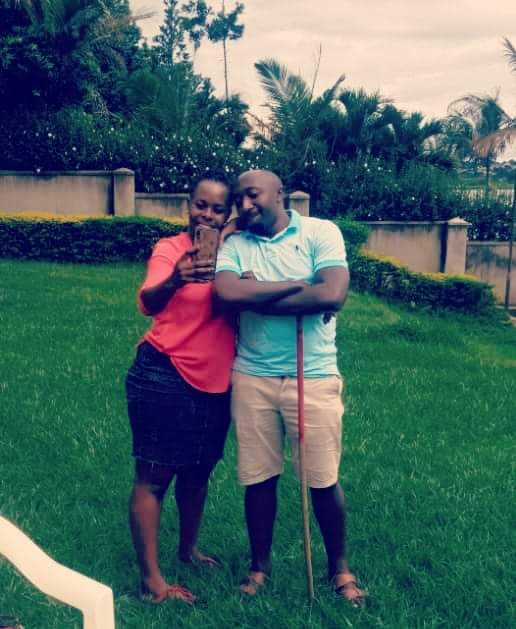 "After the wedding, life is so different and new, It's like a new love. My best part of marriage so far has been Honeymoon. I had been so stressed by the wedding preparations but I felt so light from honeymoon. I suggested to my wife that we should save up for travels so we can always get away and recreate our honeymoon. From our wedding, we started counting from zero, we've just met. From our past, there's nothing I wish I had handled differently. I believe what happened is how God had prepared. I love my wife because she's focused, developmental and prayerful." -Deus