By Claire Balungi
Over the weekend, Fire Base Vice President and National Unity Platform diehard, Ali Bukeni a.k.a Nubian Li officially visited his fiancee's family, as is the traditional marriage custom in Uganda. The musician was escorted by singer and NUP President, Bobi Wine who is also known by many as Nubian Li's best friend. Bobi Wine was the best man at the ceremony.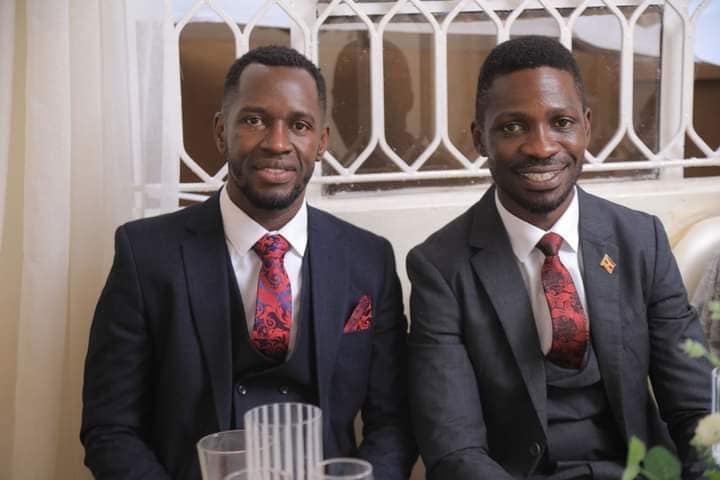 Along with a photo of him and his fiancée in a red gomesi adorned with golden stones, holding beneath a backdrop with the words "Nubian Comes Home", Nubian Li posted on his Twitter timeline, "A big thanks to the late Frank Baganizi's family for having me as their son."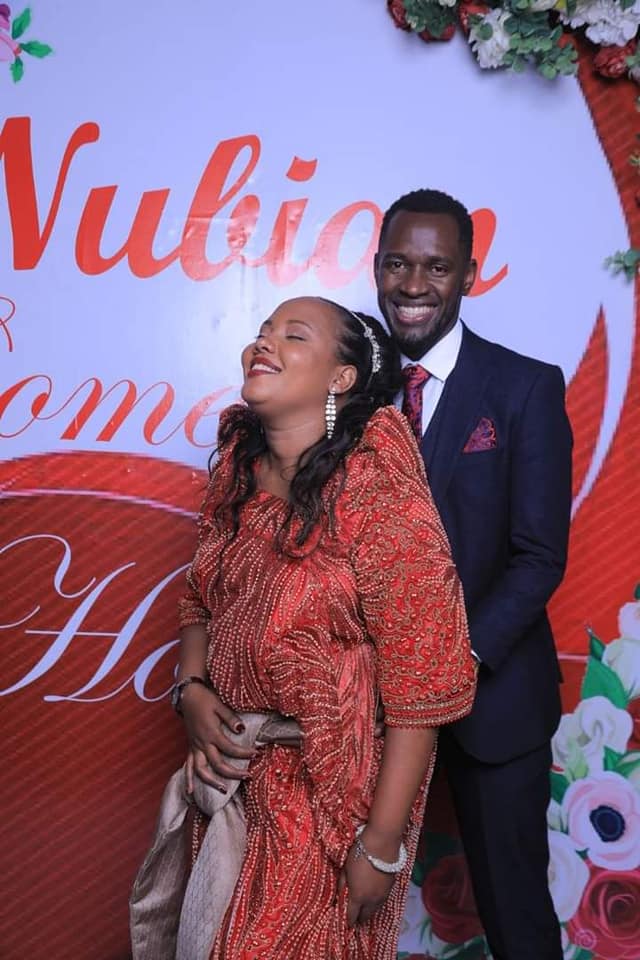 According to an online vlog, Nubian Li and Gloria Shiko Mutoni, a mother to three of his kids and LC3 Chair, Kyanja Parish met 14 years ago.
"I was staying at a hostel along Sir Apollo and he had a friend there. His friend was my friend too because we were neighbours. I was in my second year by then… So we had to exchange greetings; hello…hello… whenever he visited his friend. That's how it started. We became friends and friendship birthed other things." Mutoni revealed.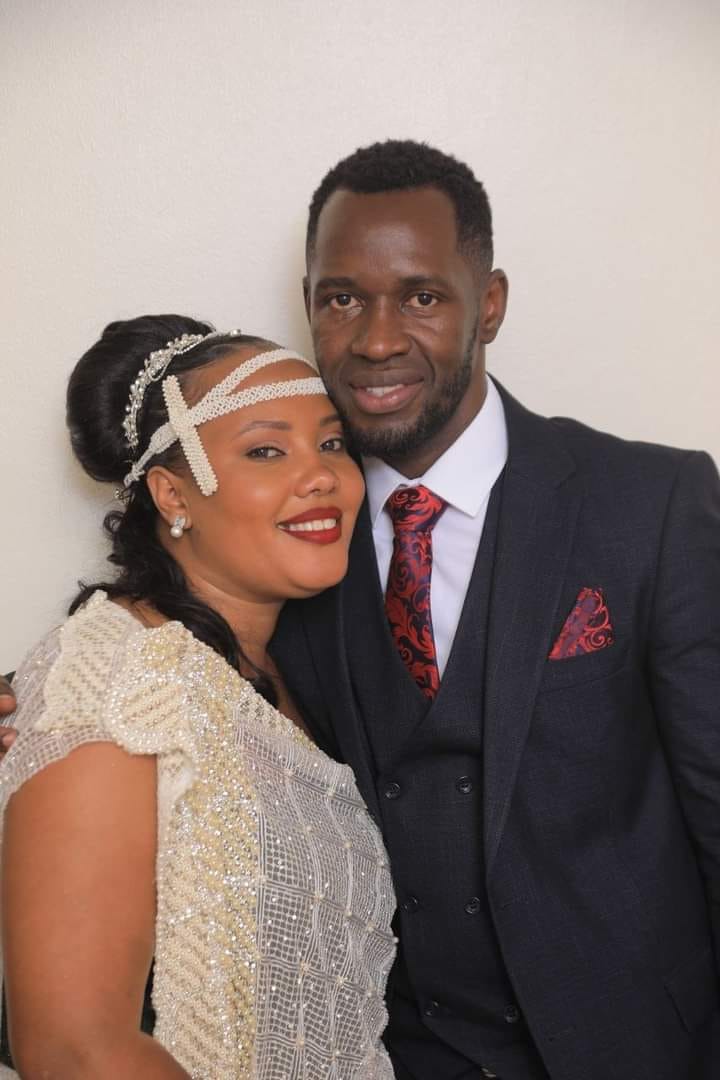 The couple has been congratulated by many a friend on social media. Bigeyeug shared the big news on their Instagram page, "Nubian Li and Salha Mutoni go official"
The strength was this couple witnessed by the nation when Nubian was incarcerated for political reasons during the Uganda 2021 presidential campaigns. His woman, then in the LC3 race appeared a number of times on the media advocating for his release and testifying to the goodness of Nubian Li.
We wish them a happy journey.