June 11, 2009 is forever etched in the minds of Dickson and Prim Tumuramye. On this day, a chance meeting at Phidam House, the then National Office of Compassion International, has led to 11 years of marriage.
Working with Compassion International's assisted projects (Prim in Rukungiri District and Dickson in Mitooma District), Prim's supervisor at the national office had taken leave and Dickson's supervisor was standing in for him. It was he that both were at the national office to meet that day.
However, an impromptu meeting had forced the supervisor to leave the premises, leaving the two in the lobby for hours awaiting his return. While here, out of curiosity, Dickson asked Prim why she was seemingly relaxed despite how long they had sat in the lobby. On learning that she was waiting for the same person, they struck up a conversation after which Dickson was bold enough to ask for Prim's phone number.
Qualities
"I could clearly see Prim's commitment to evangelism and her love for Christ. It was also clear that she loved children. She was beautiful, firm and focused," he shares.
In Prim's case, Dickson was a stranger until he called that evening to establish if she had arrived safely, then the next day to find out if she intended to travel to Rukungiri the same day.
"From then on, he found a reason to call. Additionally, three of my close friends and colleagues had been at university the same time he had so it was easy for him to fit into our circle. He was also caring, confident, and respected me," she says.
"Naturally, as time went on, we both knew, even without explicitly saying it that our relationship would end in marriage. As such, I did not do the typical proposal of getting down on one knee," he shares.
Prim who wishes he had proposed says Dickson behaved and acted in a way that silently communicated that the relationship was heading somewhere.
"I also did not raise the proposal expectations then, because, unlike today, little was being said about men organising flashy events to propose. He would just mention it over the phone that we should start a family," she laughs.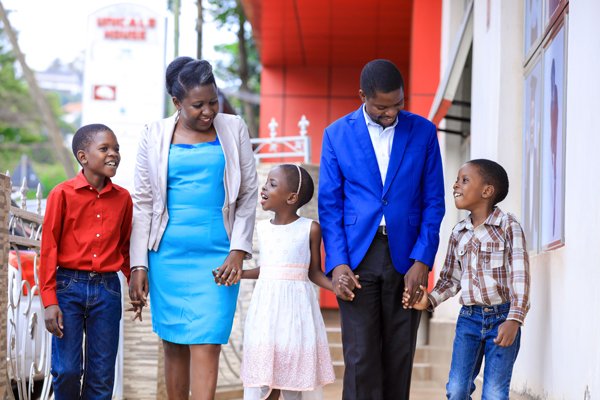 The wait
Having been told to give her time, Dickson waited. Prim loved that she was not in a relationship to be used as a litmus test. Click to read more…