By Rashim Nabanja
All love stories have their own special beginning. For Aggrey Akampa, it was love at first sight, He knew he wanted to marry Princess from the day he set his eyes on her but according to some of his principles, he had to first get his life together before he made her his wife, "Before marrying someone's daughter, I had to study, get a job, become stable, then take the big step."
Aggrey narrates to My Wedding how their beautiful love story started;
How they met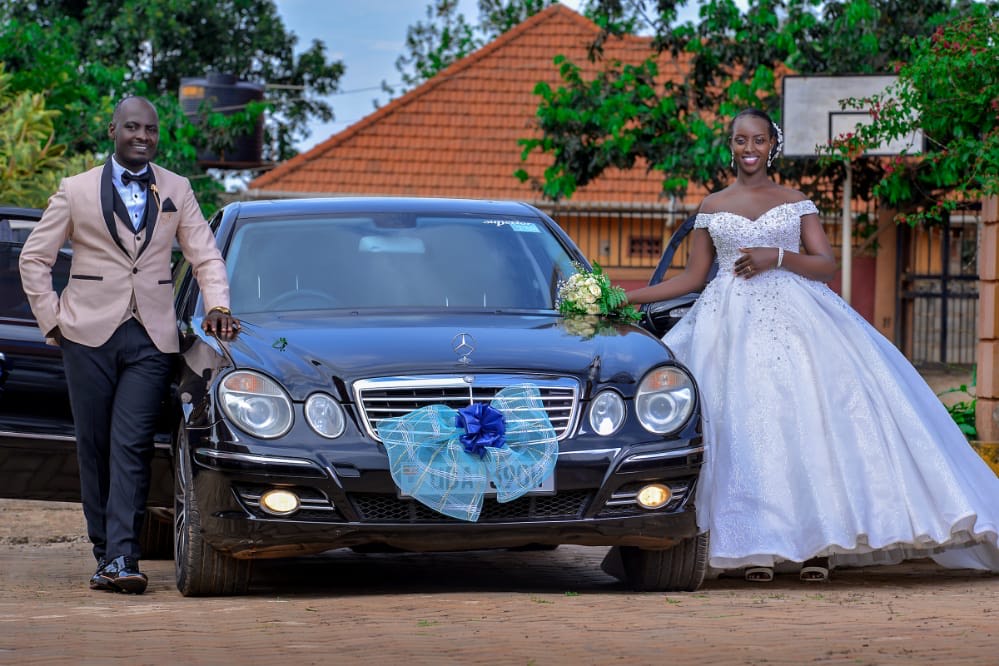 Aggrey and Princess met back in 2013 through a mutual friend. Aggrey had just finished his senior six and Princess was in her senior five at Bweranyanji Girls' School.
"I used to talk to a friend of mine on phone and she happened to be a friend to Princess too. This is how I got the chance to talk to princess, we connected, exchanged numbers and became friends," Aggrey narrates.
The two kept in contact but did not meet until when the year was about to end.
"As we kept talking we found out that we came from the same town and decided to organize a meet-up," he adds.
On a local market day as Princess had gone out to do some shopping, the two met and talked a little, "It was not more than 10 minutes because she was in a hurry to get back home," Aggrey shares.
There are always those special features about someone that bring a sense of attraction between two people and make one feel more connected to the other. For Aggrey, the way Princess spoke, her eyes, made his heart melt and he immediately knew she was really the one.
The two did not meet again until August 2014 when Aggrey had joined campus and decided to make his intentions clear about dating her to which she agreed.
The two kept a stable relationship until March 2019 when he decided to ask for her hand in marriage. Princess gladly welcomed the idea but they decided to keep it to themselves until they had organized themselves enough and were ready to hold the big functions.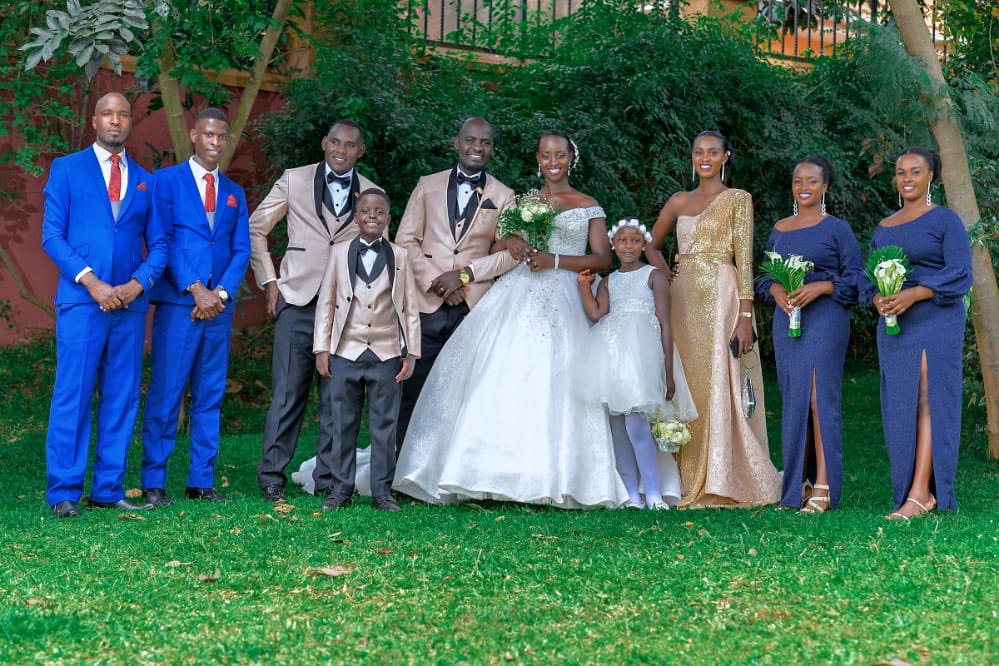 On April 3, 2021, the two love birds eventually held their Kuhingira ceremony at Princess' parents' home in Bushenyi.
After the Kuhingira, Aggrey, Princess and a friend began to plan for the wedding. The two decided to keep the planning simple and not involve many people. No meeting was held and everything was organized by the three of them at a slow but sure pace.
Aggrey gives us more details about how the wedding went down
When and where was the wedding held?
Aggrey: The wedding was held on October 30, 2021 at St. John's Church Uganda in Makerere. We later went for our reception at Nyumbani Hotel in Kampala
How many guests did you have?
Aggrey: We had over 140 people in attendance.
How many people were part of your entourage?
Aggrey: Eight people. We had two groomsmen, two bridesmaids, the best man, a matron,  flower girl and page boy.
Tell us about your outfits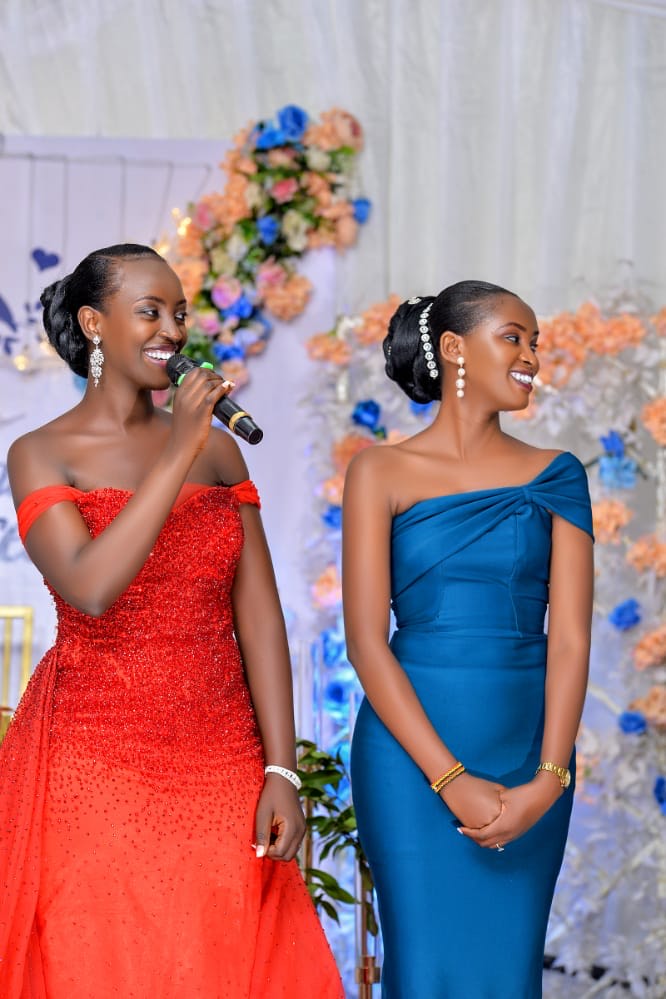 Aggrey: I was dressed in a black and cream tuxedo designed by Khali clothing Kampala. As for my wife, she looked stunning in an off-shoulder Cinderella gown and later changed into an all-red changing dress that were both designed by Penny Bridals.
How much did the wedding cost you in total?
Aggrey: About 28 million.
How did you manage to raise the funds?
Aggrey: 70% of the funds came from our own savings and the 30 percent was raised from a few friends and family.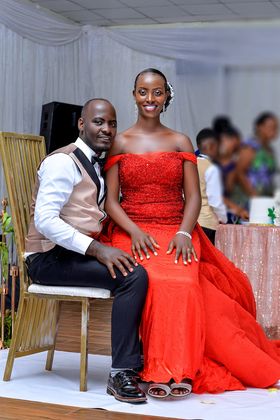 Any regrets?
Aggrey: Everything moved smoothly except the décor. The service provider did not deliver as we hoped. We were disappointed, but eventually, things had to keep going as planned.
Where was the honeymoon?
Aggrey: We had our honeymoon in Jinja, did activities like tubing, visited different areas for a week.