By Claire Balungi
Having grown up watching her from Sunday School, Enock Mulema was pleased to take Gloria Mugambwa as his wife. She was just perfect for him as they'd been in the same circles for long and came to understand each other as friends. Besides, she had the qualities he wanted in a wife; a God-fearing light-skinned lady with a good figure. "I was strict about those qualities, and I was lucky to find them in a friend," says Enock.
However, the couple's wedding preparations had some complications; the night before their introduction ceremony, the President addressed the nation and imposed the second lockdown on the country. This meant that restrictions were placed on movement, which would make it hard for guests to travel to the couple's introduction in Bweyogerere.
Introduction preparations at the ladies place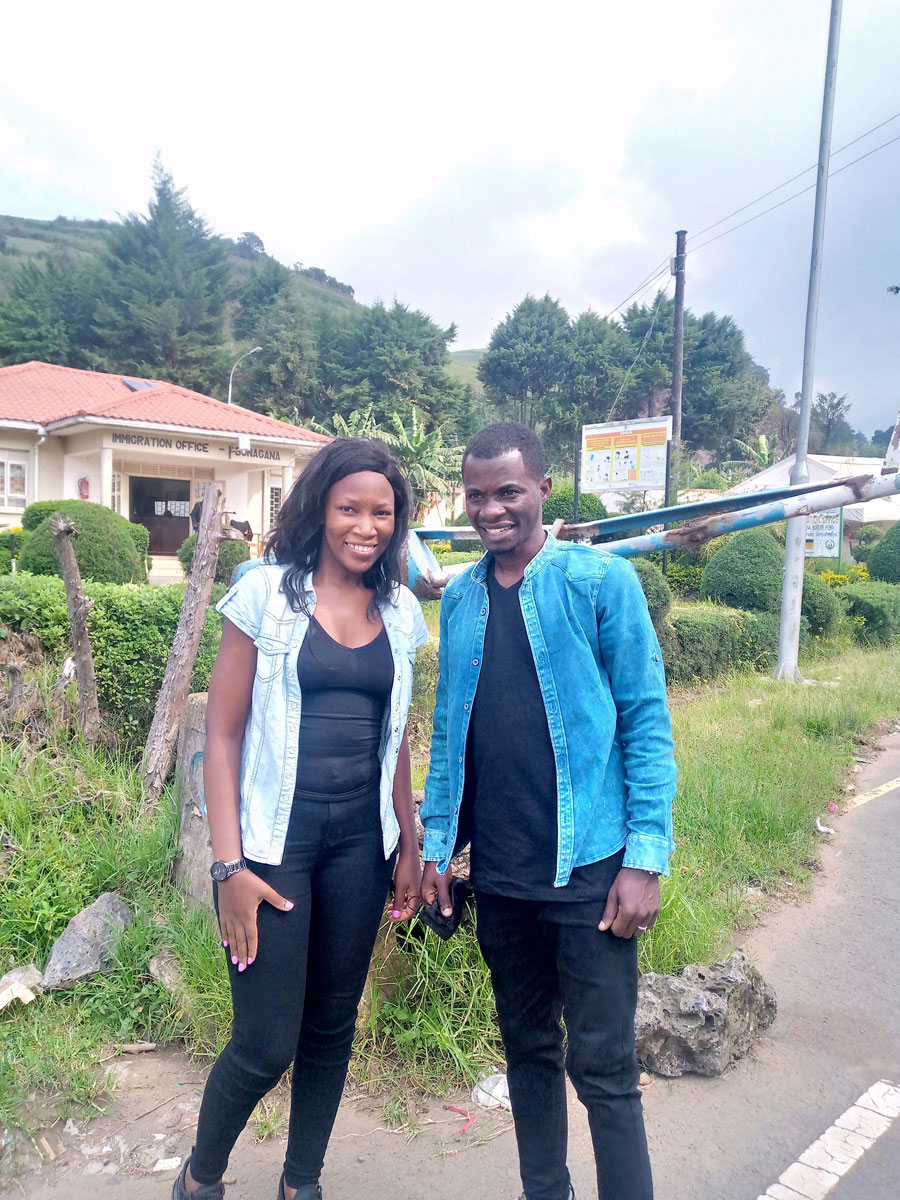 Gloria says the president's speech wasn't easy to accept as it resounded with damnation to their union. Happening the night before their introduction, preparations were already underway. The decorators had started working at 6 pm before the president would speak at around 8 pm. Upon the institution of the lockdown, they stopped working as they were disappointed and didn't know whether the function would still happen. Gloria's sister talked to them and asked them to continue as she believed that the function would happen as planned.
The bride's father called for her and asked her whether a halt should be put on the occasion. She insisted that everything would go as planned and told him that nothing was going to be stopped. When she called her groom, Enock who had already lost hope at that time, he was re-energized when he heard from Gloria that the president did not specifically say anything about functions being stopped. Enock continued wrapping the gifts and preparing to visit his fiancee's family the following day.
Most of the food had already been prepared for the 50 guests that were expected to turn up. The neighbours had helped out with the food preparations. Gloria and her mother were strong that the food would all be eaten. To their surprise, over 80 people turned up for the occasion and ate the food, which was enough according to Gloria.
The service provider for the sound system was afraid and did not show up. However, one of Gloria's neighbours connected them to another service provider who came in early the following day at 8 am and started working. All this was sorted without Gloria's knowledge. She got to know about this after the occasion.
The photographer who was meant to cover the occasion was also coming from far and informed the couple he couldn't make it. Enock's friend got another photographer who worked single-handedly at the occasion but did so well, as Gloria recalls. She had been afraid that they'd have to use their phones to capture the occasion.
The groom prepares for his introduction day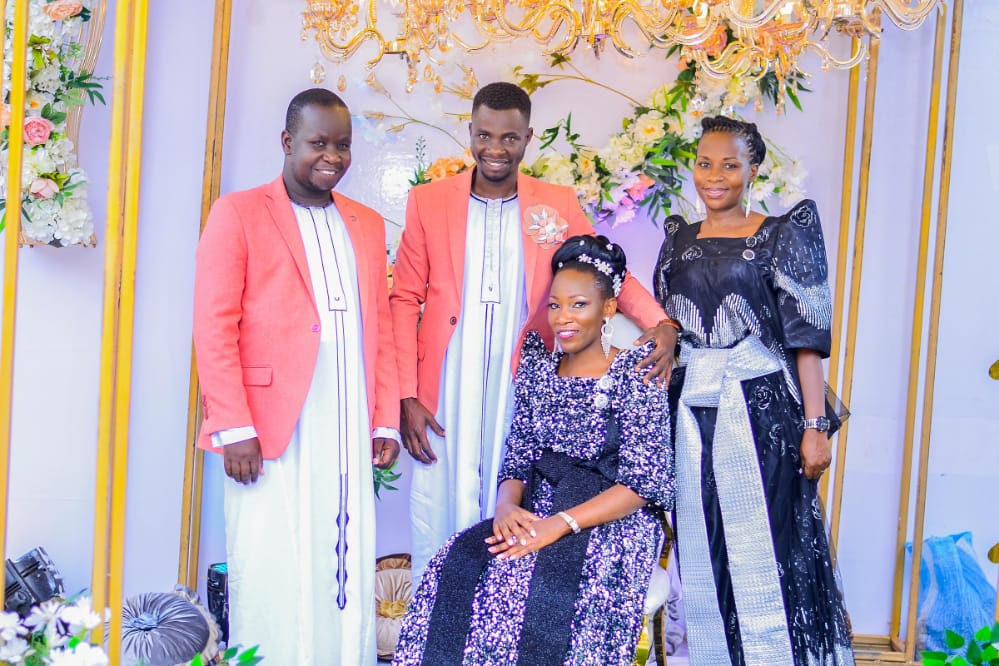 The function happening on June 7 came as a miracle to Enock as he didn't expect that it would go that smoothly. Although the lockdown generally messed up the transport on that day, Cargo trucks were allowed to move and this made it easy for the bride price to be transported to Gloria's father's home in Bweyogerere from Enock's place in Kitintale. The groom says it was a crazy morning for him, "I fidgeted a lot. I loaded the truck myself with the help of a cousin. I had wrapped the gifts the previous night,"
Enock was happy that the introduction happened, he thinks someone else would have cancelled because of the restrictions on movement. He is grateful that people showed up for his introduction. The groom was transported by a company car that had a pass, while some of his guests had to walk from their homes to the venue. In much gratitude, the groom states, "We missed some of the friends who were coming from far, but those that were able to walk to the venue for the introduction made it. A brother of mine came from Buddo on a bike. Some friends walked from Kiwatule to the venue. My aunt walked from Kitintale. Seeing that it all came to pass on such a day was a blessing."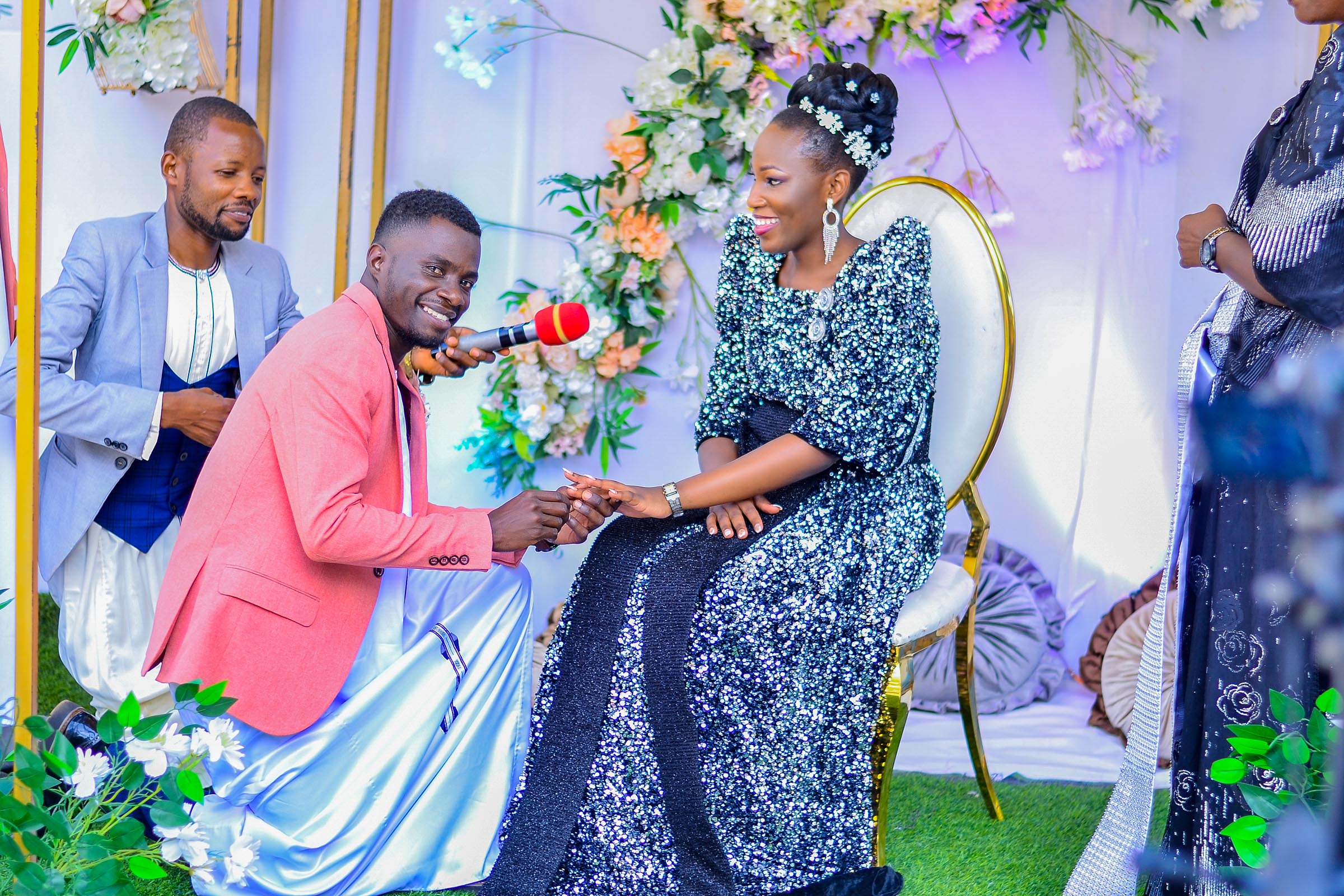 Some of Gloria's uncles and aunts did not make it to the function as they were coming from far, but those who made it used passes from authorities while others walked. The emcee walked from Nansana. The couple is really grateful that everything almost went on as planned.
The ceremony started at 12 noon and ended at 6 pm. Gloria notes that it was a colourful event and she was able to wear all her attires as planned. A few things changed in the process because they were trying to beat time, but all went well.
 Wedding Day
Introduction, done, the couple geared up for their wedding day.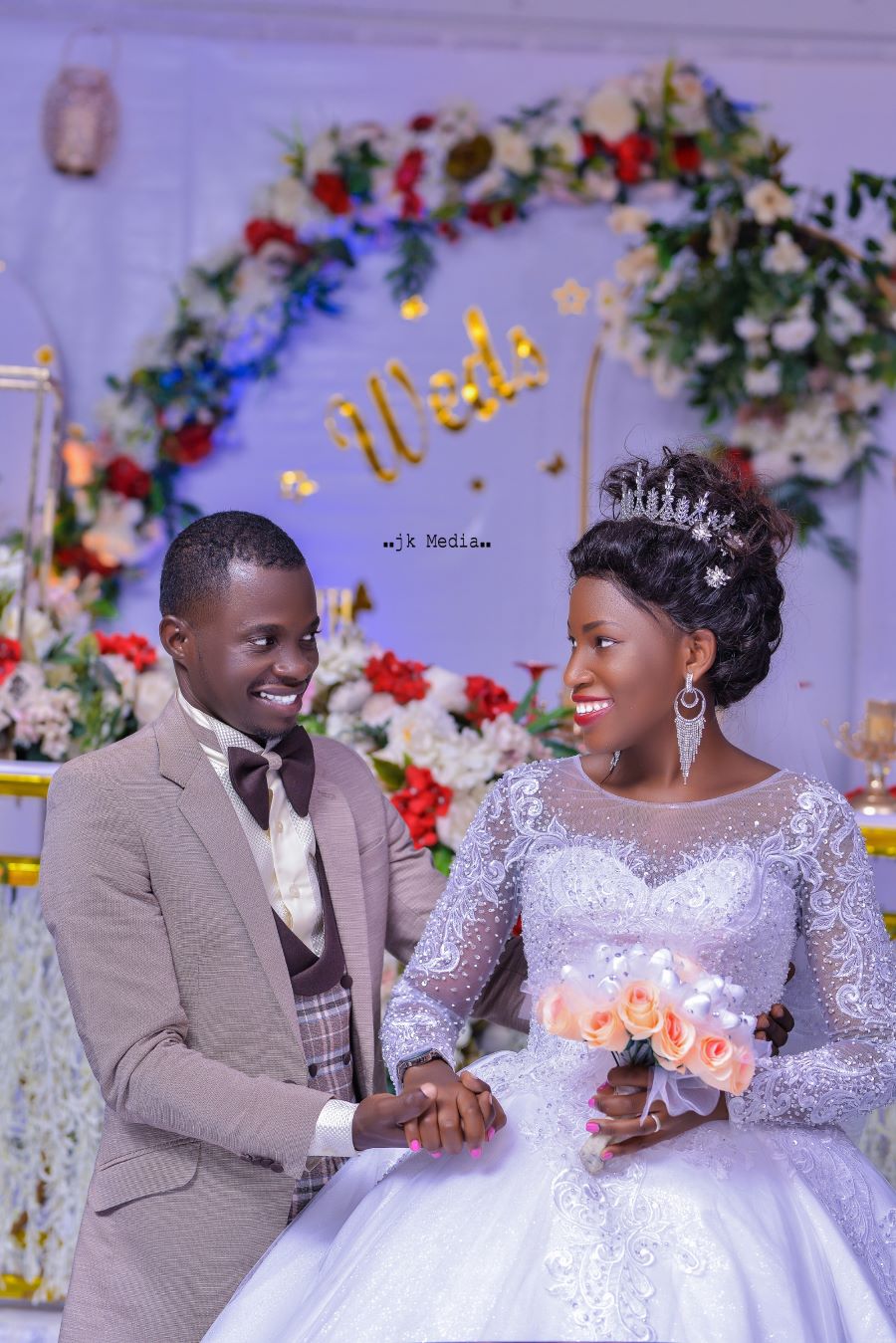 At around 11 am on September 18, the pair tied the knot at Christ's Church Kitintale and officially became husband and wife. Enock says he can't forget the moment he placed the ring on Gloria's finger as it was a dream-come-true, "I always admired that moment, I said it had to happen to me one day and it happened."
Over 100 people turned up to witness their church union and "that was amazing," says the groom, adding, "Seeing Gloria walk down the aisle with her father, coming to me, made me so happy."
Enock will forever be pleased to have a wife that is calm, principled and God-fearing as he describes. After making her his wife, the couple went ahead and met their guests for a grand celebration at Silver Springs Hotel, Bugolobi. They had budgeted for about 150 people on their total wedding budget of about Shs10 million and these showed up, which pleased the couple.
Moreover, Enock's best man, in his speech, reminded him about the time he joined church ministry as a young man. Such were the points that made Enock so emotional as he'd met his wife through ministry at her father, Pastor Fred Mugambwa's church in Kitintale.