By Joyce Aheebwa
"As I walked down the stairs of our church, I heard someone say 'Marry me, you are my wife.' I turned around and there he was; breathing so heavily because he had run down a flight of stairs to catch up with me before I left," 29-year-old Immaculate Tumwikirize recalls.
Immaculate and Kenneth Bakashaba aka Ken Royal, 32, a computer engineer and a gospel artiste, both attended Mbarara University of Science and Technology in Mbarara City, western Uganda, between 2010 and 2014. While there, they would go to the same church, Holy Spirit Fire Church.
After graduation and both relocating to Kampala City, they met again at Holy Spirit Fire Church, Kampala. However, for the time they had known each other, they were just friends.
"He had some nerve. I laughed so hard and harshly told him off. If there was anything I hated in my life, it was these 'church boys' thinking they can approach anyone by faith. All I saw was a mad man," Tumwikirize says.
The crazy proposal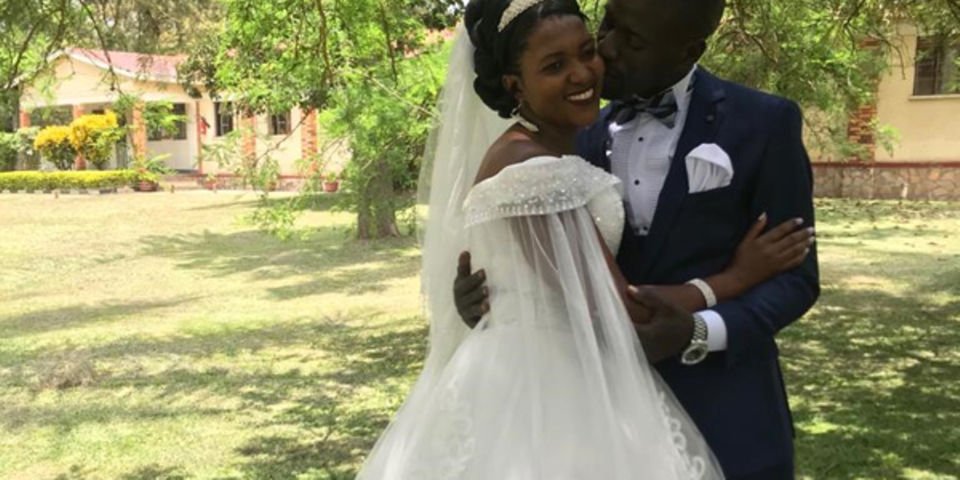 Bakashaba was ready to settle down and had been praying to God for a partner for a while. He had gone through his fair share of rejections by 2016 and needed help from God.
"I had been watching Tumwikirize but as a member of the church. It had never occurred to me that she could be my wife. I had never even had a crush on her," says Bakashaba.
Tumwikirize, a field officer, would go to the field for months and return to Kampala for a short period of time.
"One Sunday in June 2016 as I was playing the keyboard after service, I saw Tumwikirize rushing out of the church like she always did. I cannot explain what happened to me but in that moment, I just knew she was the one and if I did not tell her there and then, I would die. It is the strangest feeling I have ever had to date," Bakashaba recalls. Click to read more…