Mark and Cynthia were to wed at the end of last year and the groom had requested Kenyan bike riders to show up and escort him to his wedding, noting it would be a dream come true.
Mark, the groom, had gone on social media to request Kenyan bikers to provide him with an entourage for his wedding.
He posted,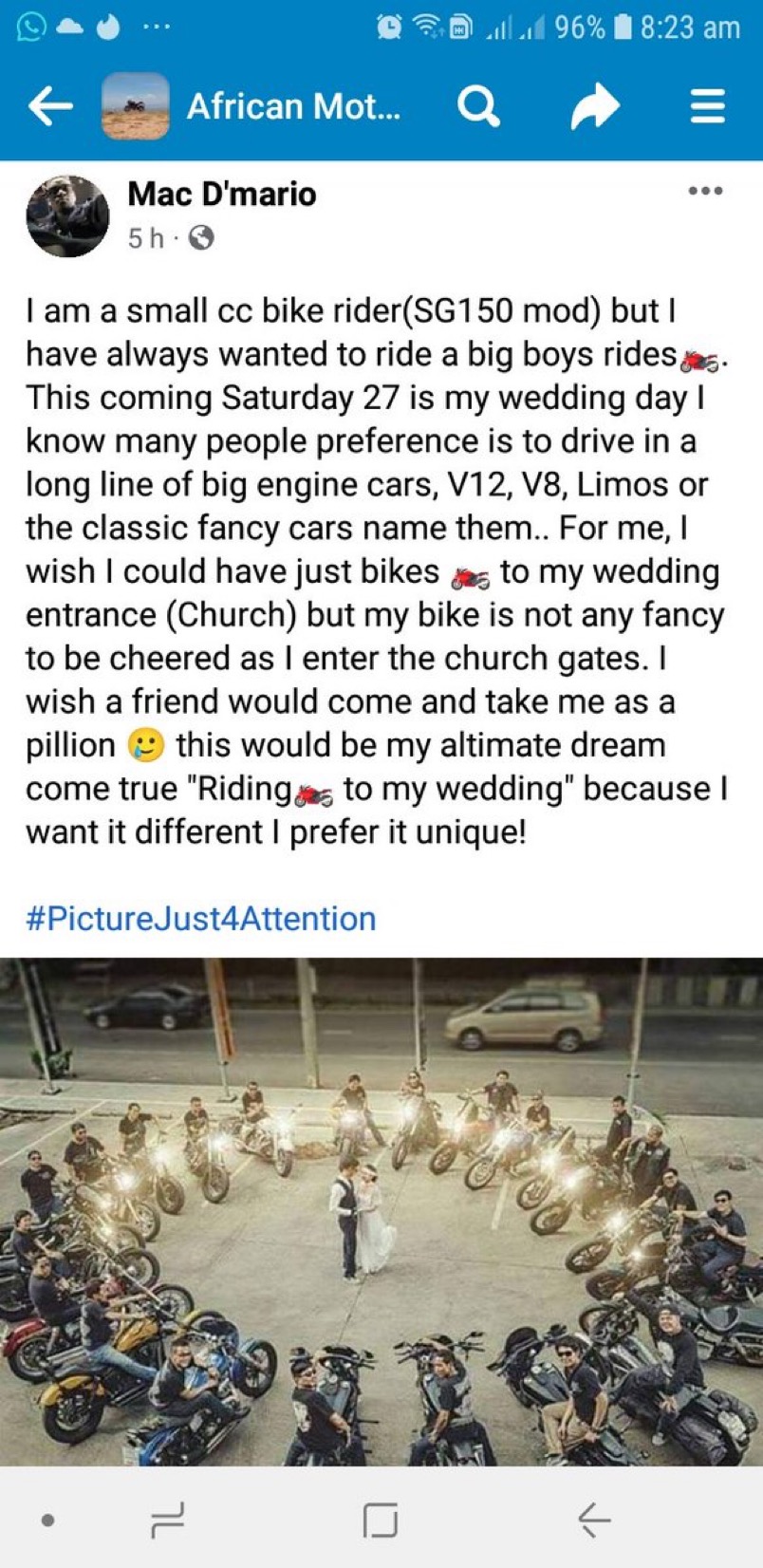 A biker who saw the request invited his colleagues to make the groom's dream day come true.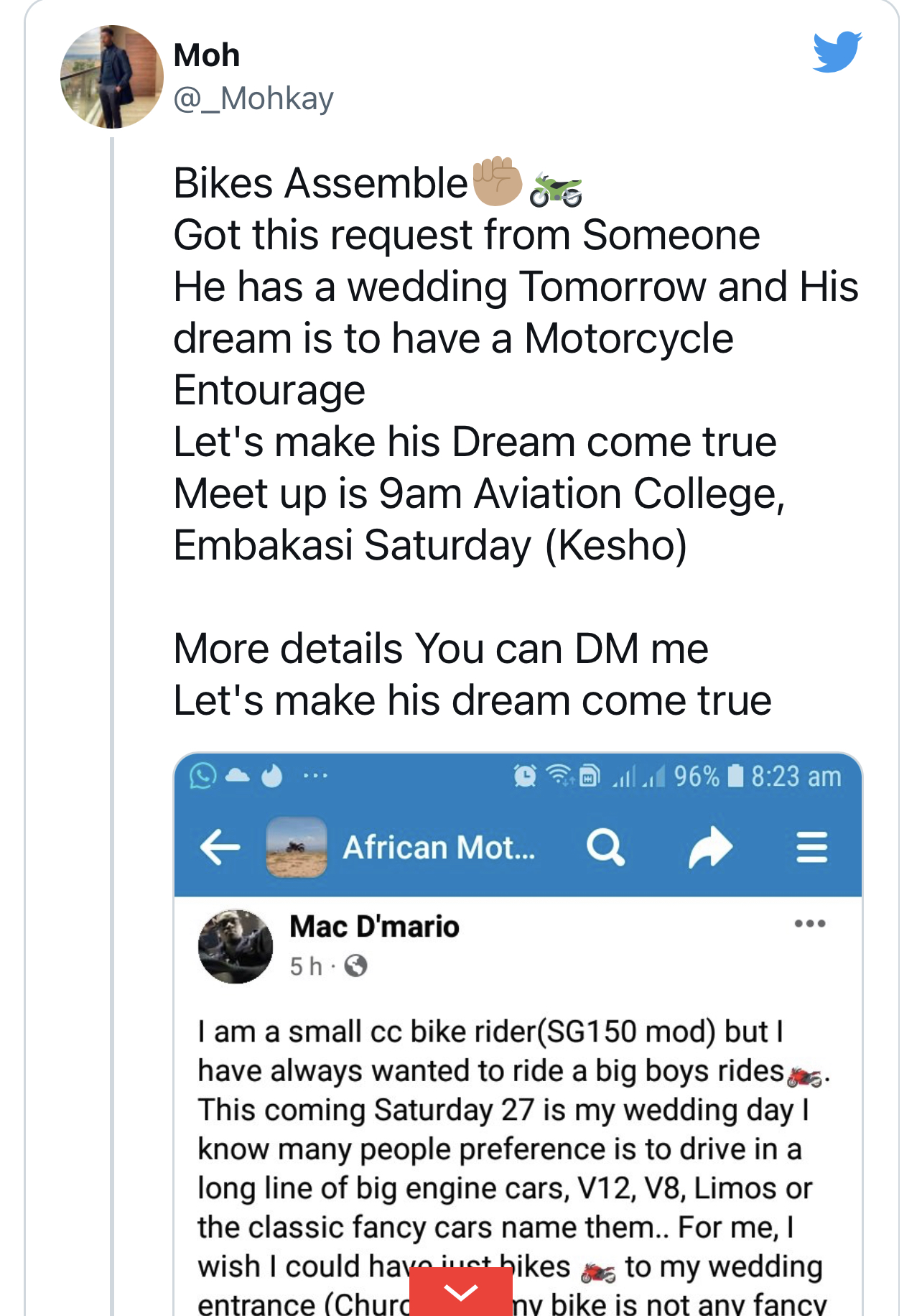 In solidarity, more than 50 bikers showed up with their speed bikes at the event, making Mark's dream come true.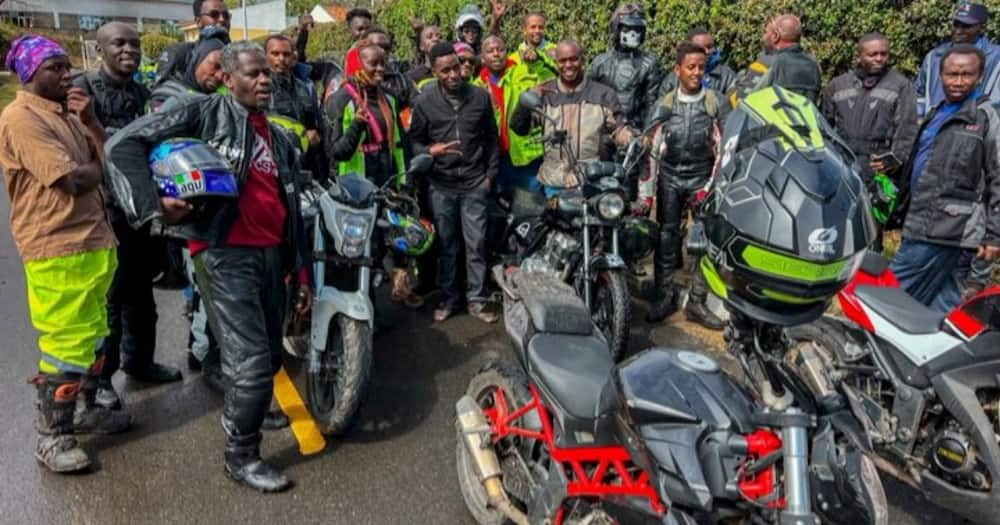 The groom was over the moon that he became weak and unable to walk, having confirmed how Kenyans are a generous bunch.
Speaking to Kenyan website TUKO, one of the bike entourage organisers, Mohkay, @_Mohkay on Twitter, said Mark was totally shocked by the turnout and could not even stand at some point as he was overwhelmed. "He was so shocked that he had to be assisted at some point because he could not walk on his own. More than 50 bikes came and it was heavily raining. People decided why not, we must be seen. We disturbed Fedha and Embakasi with braps and horns," he said.
Cynthia was as delighted as her new husband, and Moh noted she did not think they (she and Mark) needed to buy a car anymore.
We shall upgrade from that small bike he has and buy a big (super) bike," she reportedly said.