Following a very public whirlwind relationship, Kourtney Kardashian and Travis Barker tied the knot in Portofino on Sunday 22, May in Italy in front of all their closest friends and family
The  wedding celebrations began over the weekend as multiple members of the Kardashian family began arriving in Portofino, with Kourtney making waves in a now viral black mini dress with a veil.
The bride's mother Kris and sister Khloe were the first guests spotted at the ceremony with Kris in a feathered pink robe and Khloe wearing a black fitted floor-length ensemble with a gold crown-like headpiece.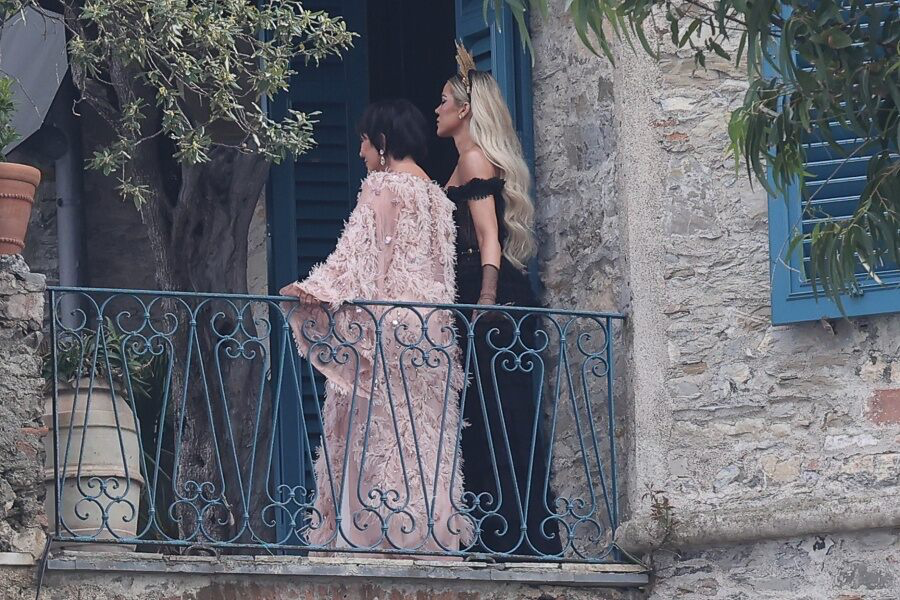 Close friend Machine Gun Kelly also arrived at Portofino, balancing out his pink hair with a blue leopard-print suit with a black shirt underneath. His fiancée Megan Fox wore a black dress.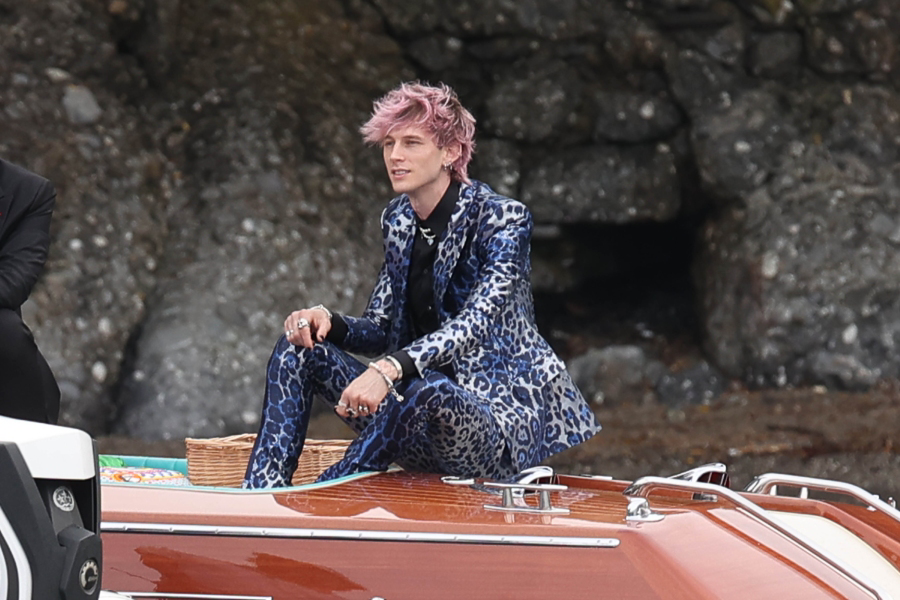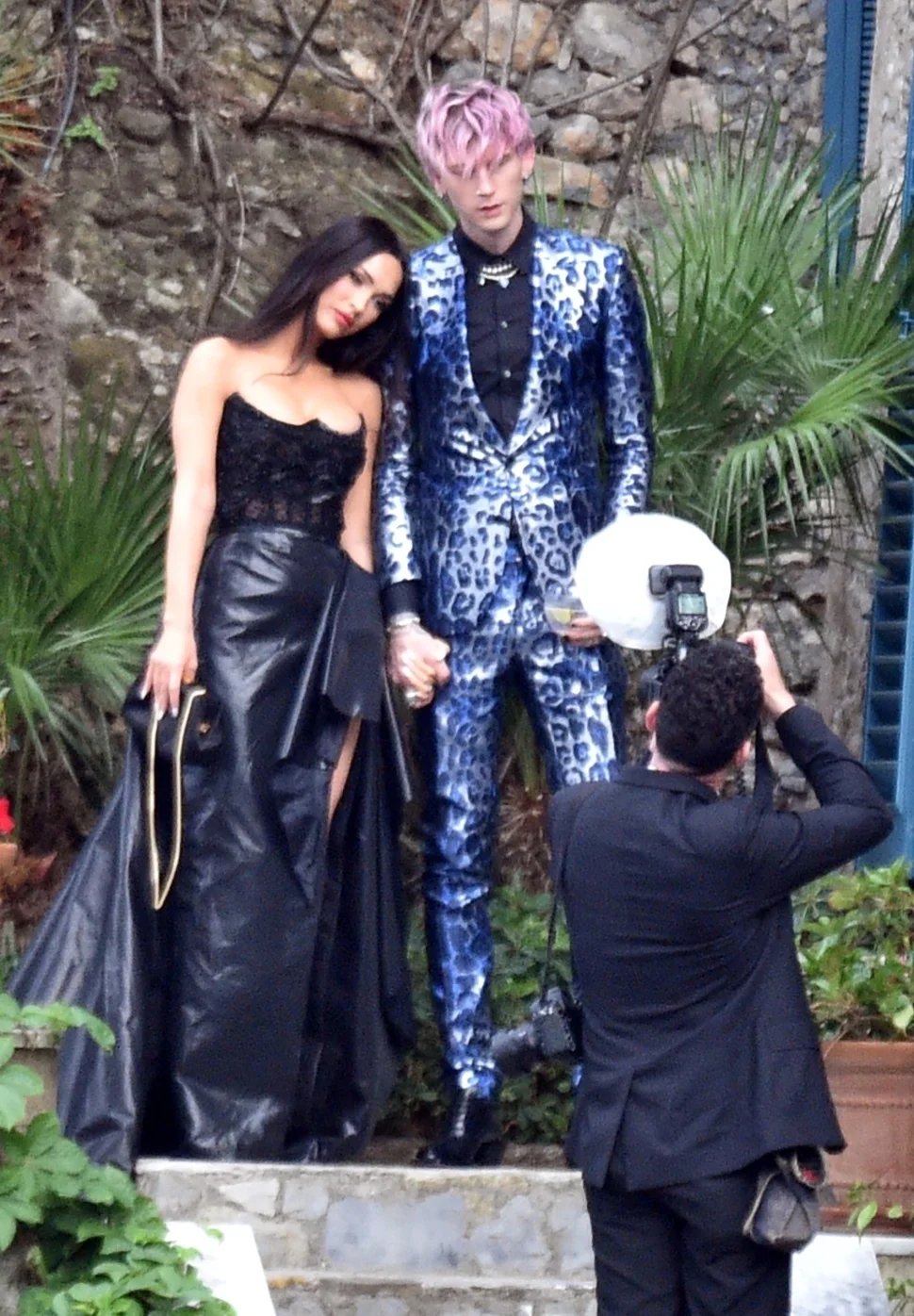 Kim Kardashian turned up the heat in a full-length velvet black gown featuring lace running all the way through, creating a choker neck for her bejeweled cross and gloves.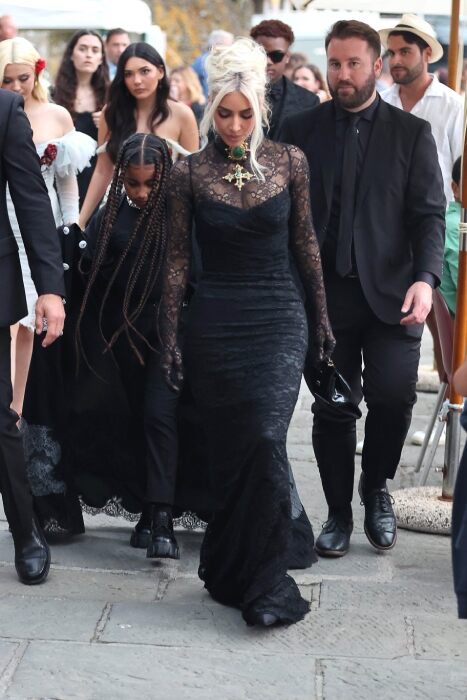 The bride wore  a white mini wedding dress featuring a long veil with graphics.
Travis was smartly dressed in a black and white suit.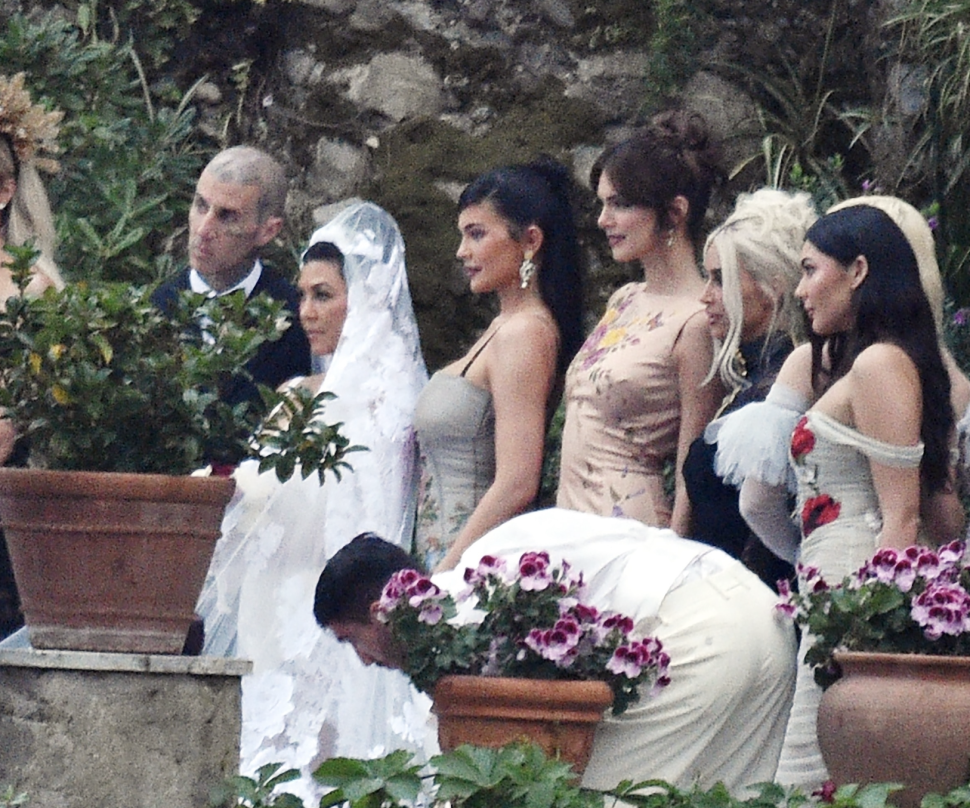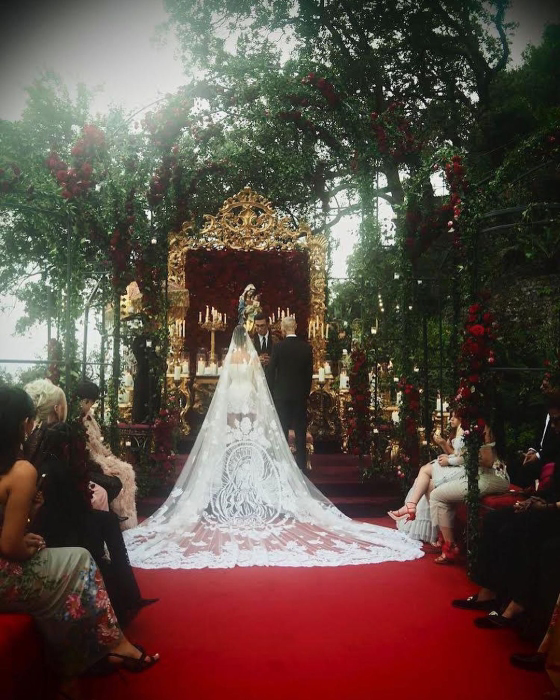 Kourtney shared the first photos of her wedding on her social media.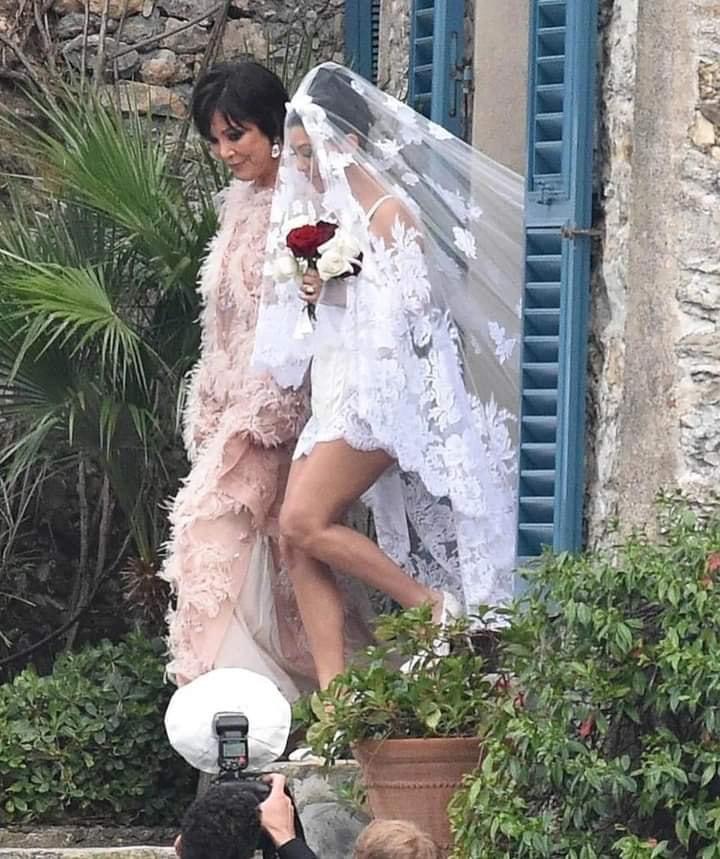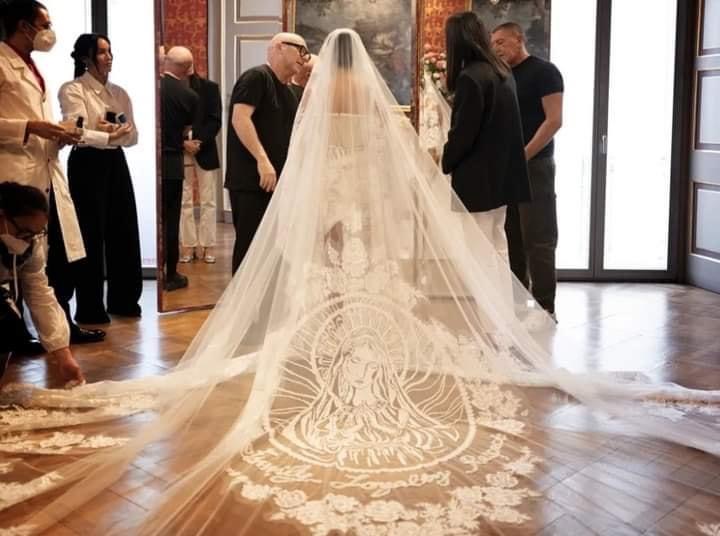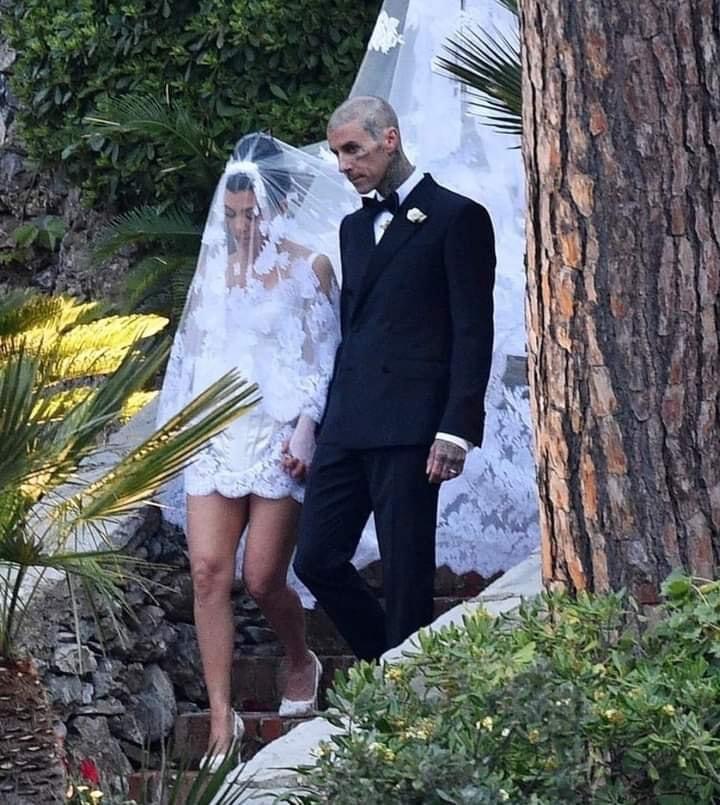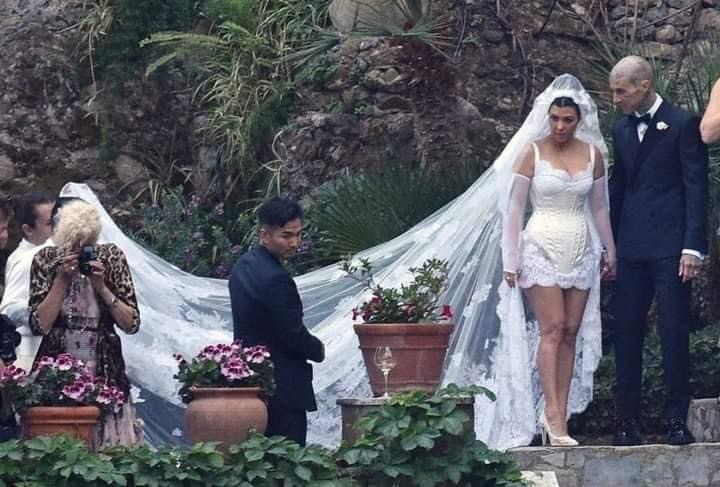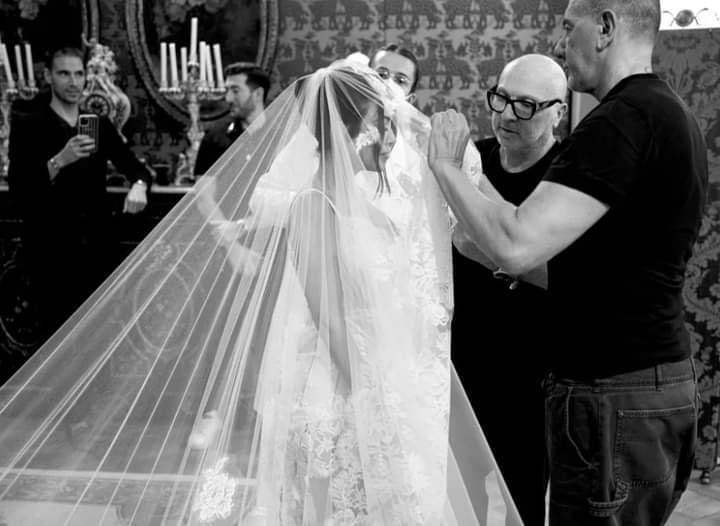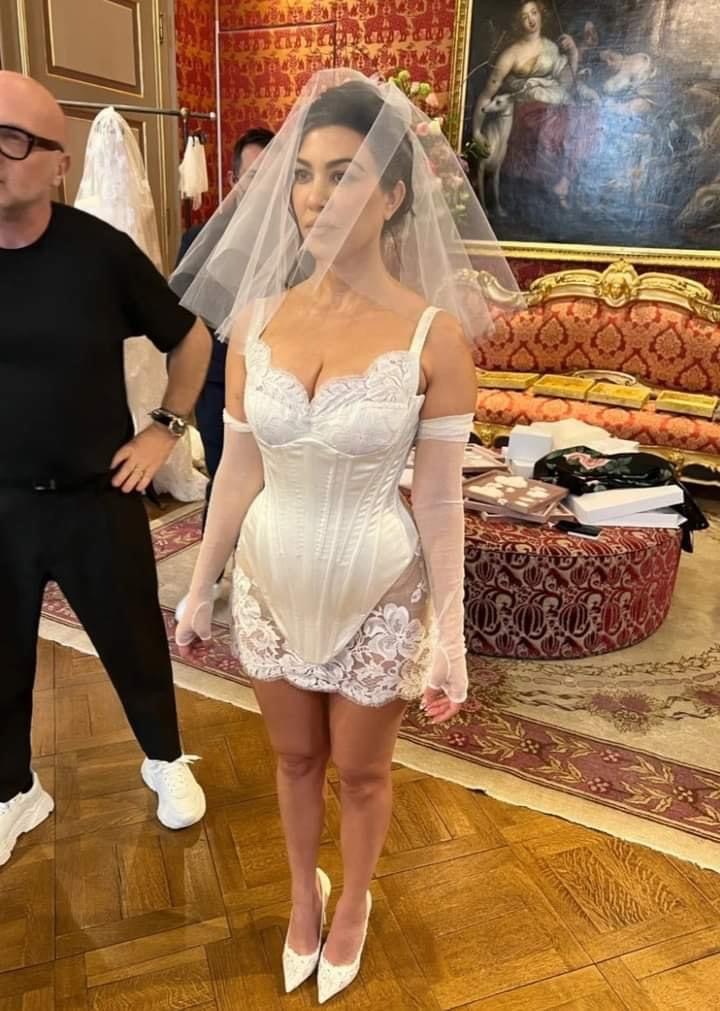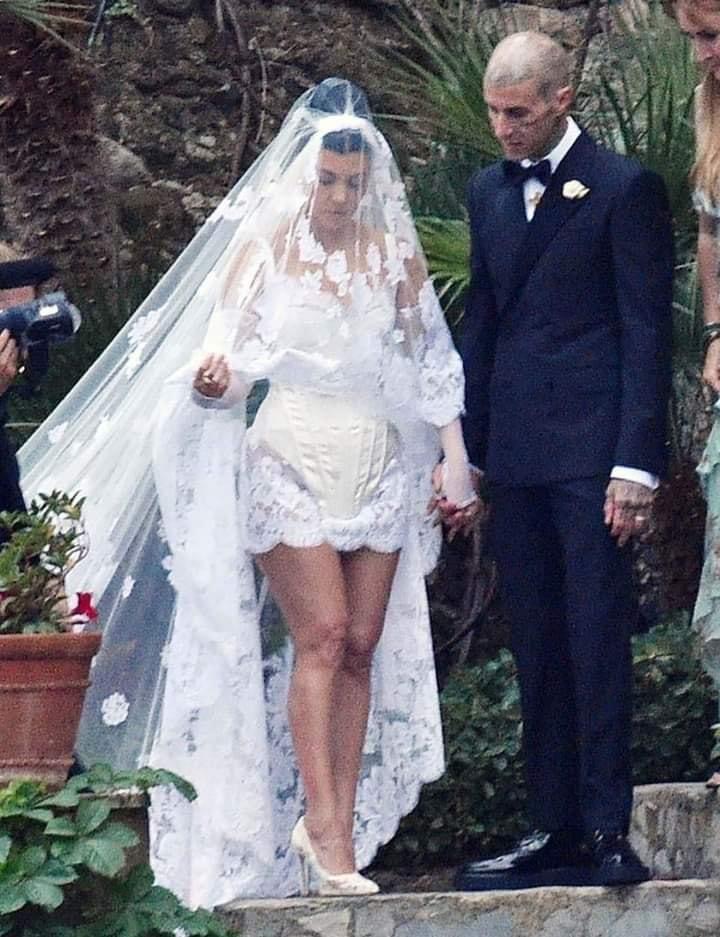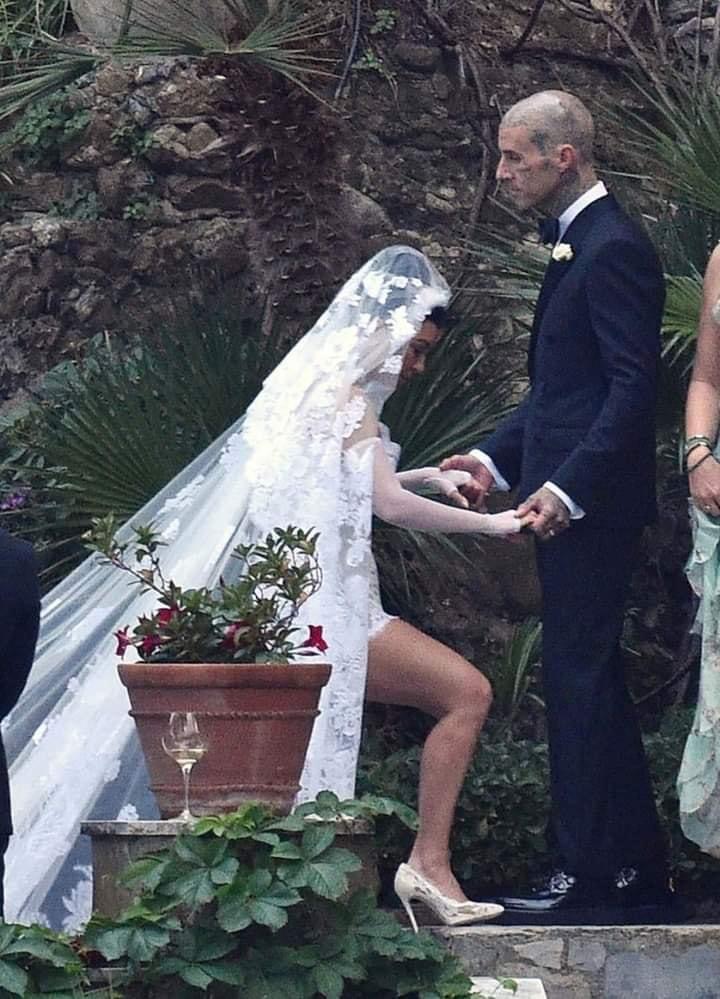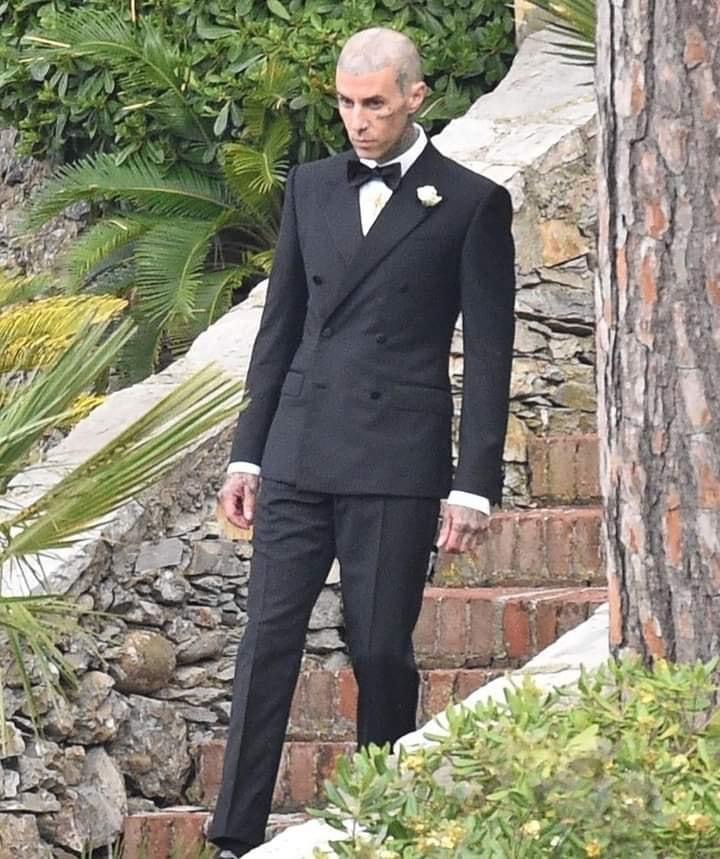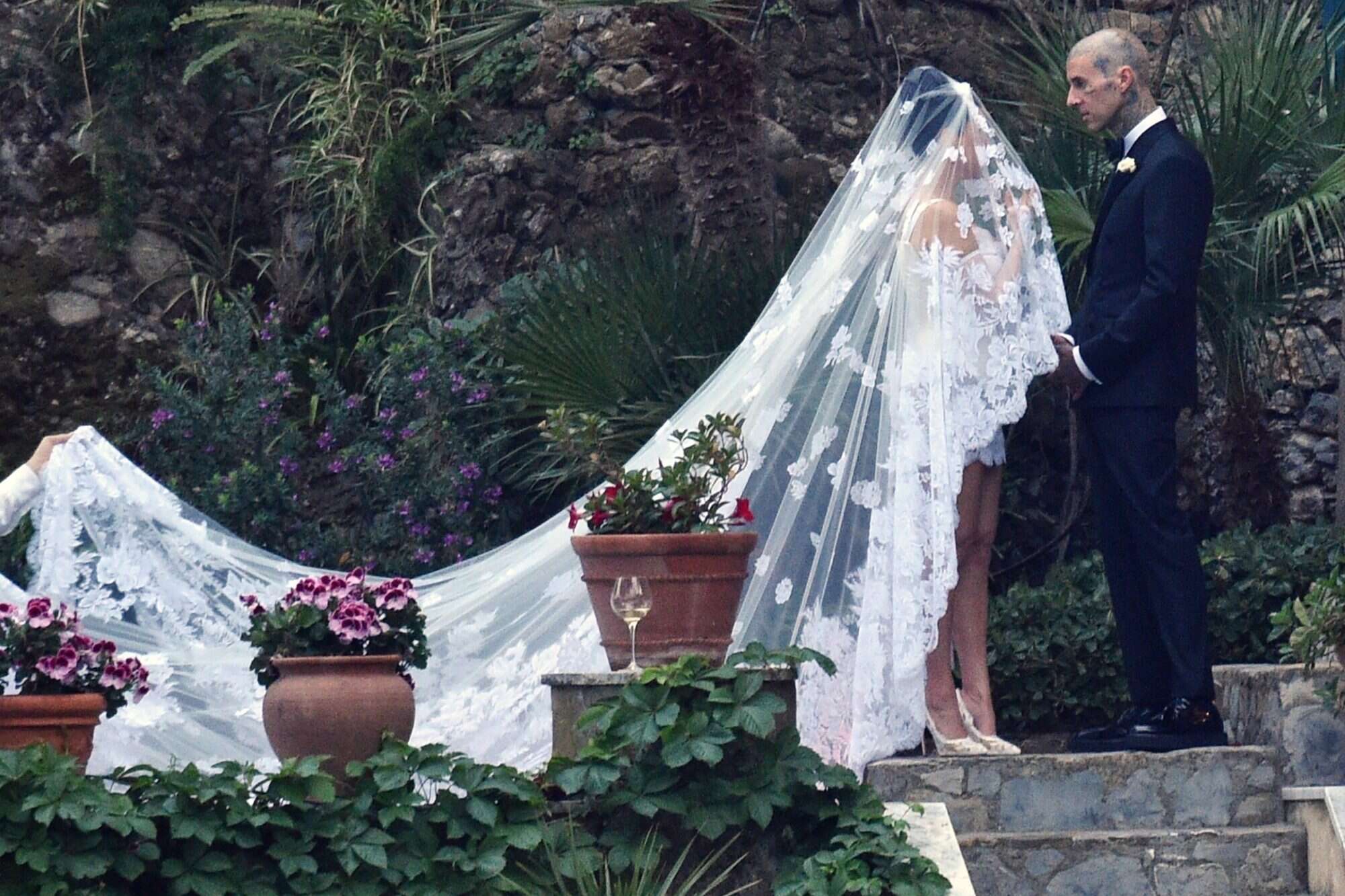 Travis proposed to Kourtney in October 2021. This will be Kourtney's first marriage and Travis' third.
Congratulations to the couple.