By Joan Salmon
Regarding wedding preparation priorities, after the wedding gown is the hair, any bride will tell you! It is the crown for most women and the need is accentuated in regard to a bride. With her, the hair must stand out and look beautiful. It, therefore, goes without saying, hair is very important to the bride.
Agnes Ahebwa, a makeup artist says hair plays a crucial role to the bride's appearance so much so that if it does not match her colour, skin tone and her face shape, it will not bring out the makeup well. Ultimately, it will affect her esteem during the whole function because she knows the look stays with her for years through the photos and videos.
Considerations when picking a hair style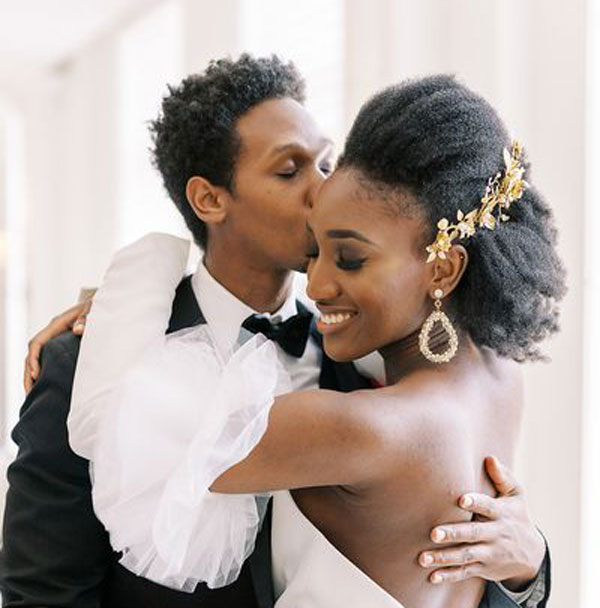 There are several things that a bride and their stylist must consider when picking a hair style:
Hair health: Whether you are going to wear your hair with an extension or not, relax it or keep it natural, braid it or just have a weave, the general health of your hair matters. That is why you need to consider pampering it before the wedding. "Do a few deep conditioning treatments to ensure your hair looks healthy. That way, even when it has to carry an extension or be plaited, it does not get very strained," Alisha Nagujja, a hair stylist shares. However, a few conditioning treatments will not fix every hair problem. Therefore, if the hair is weak, then relaxed hairstyles will do you good rather than one that is tight.
Accessories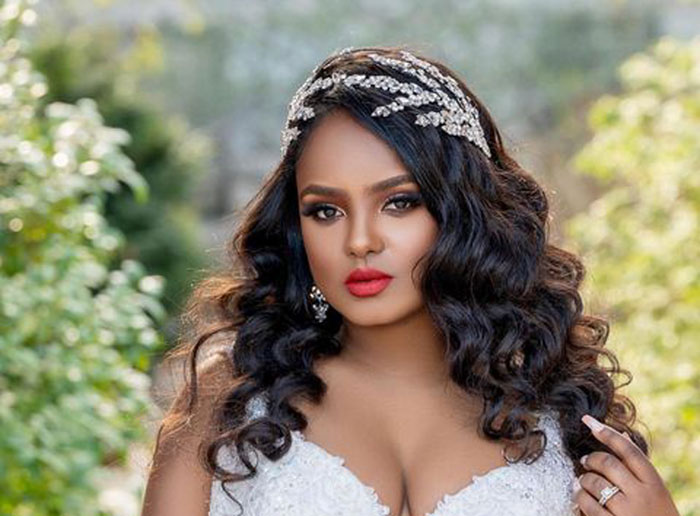 As you prepare for your wedding, accessories come in handy as these accentuate the overall look. That said, these must be picked carefully. For instance, you do not want to get an over-embellished accessory for an over embellished dress. "In that case, the accessory will be competing with the dress for attention. However, if it is a simple dress, your options are almost limitless," Nagujja says.
The look for the day also matters a lot because what works for a classical look may seem dowdy for a bride having a beach affair. "Flowers work best for a beach wedding while pearls into your tiara will suffice for the classical affair," she says.
Your hair strength also matters when picking your accessories because thin hair will want a light accessory while the kinky type can handle the heavy type well.
Ahebwa adds that when choosing accessories, she picks something that will help her bride understand what marriage is like and thus encourage them to take a step forward. That is further assisted by the fact that she normally talks to her brides and their love story is a great inspiration. "People put a lot into the wedding and forget to prepare for the journey ahead. However, the wedding is just an ice tip of the marriage. That is why I pick items in gold, pearls or silver as a reminder that they must work on their marriage."
Accessories can include necklaces, ear pins, hair pins, flowers (even natural ones work well). Ahebwa says natural flowers work well with nature themed functions as well as to achieve an African feel. "They also make the bride remember that marriage is a journey which can fade when not well nurtured."
Face shape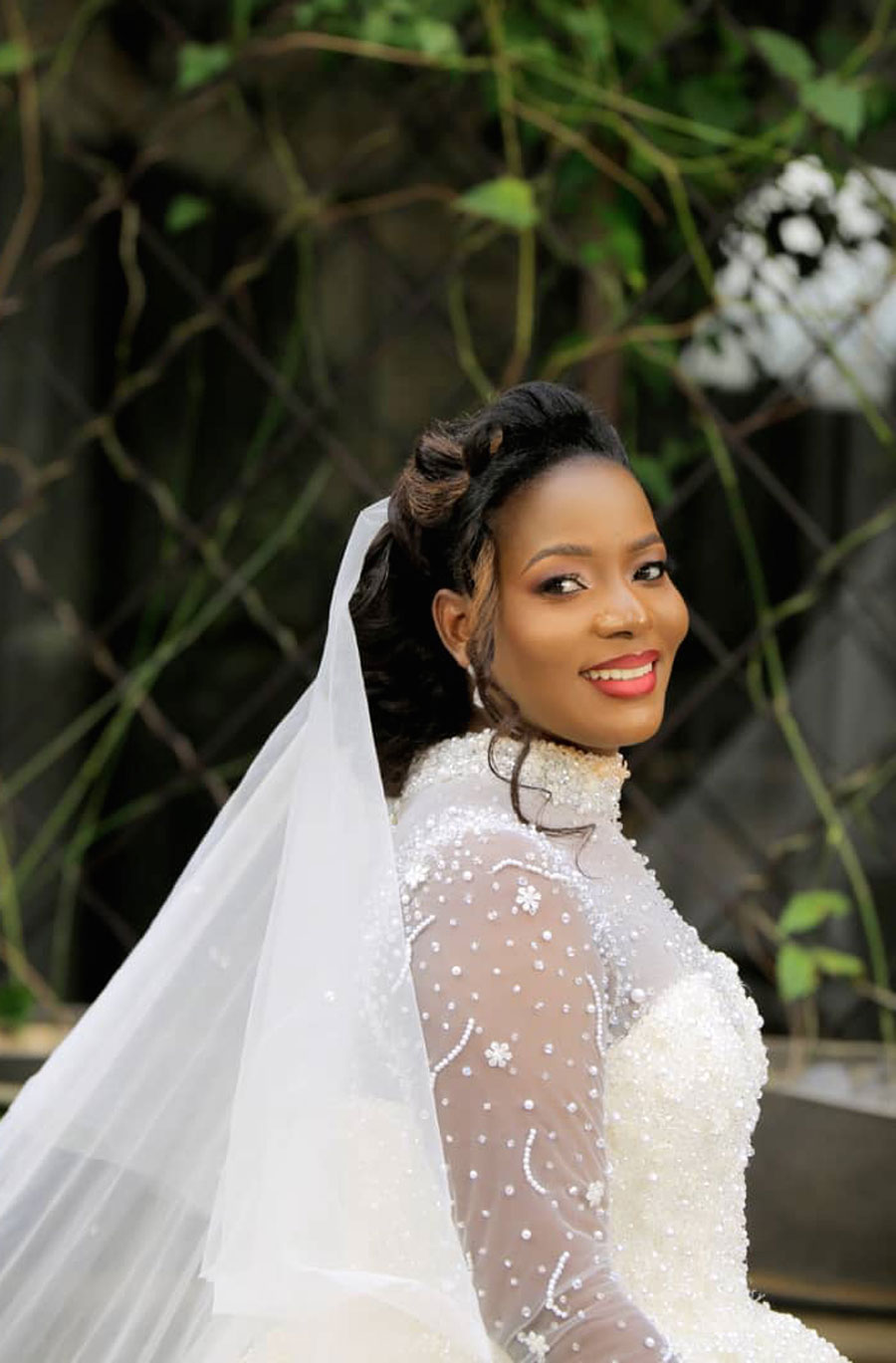 From oval, square, heart, long to round, every face has a shape and how you style your hair matters. For all these shapes, the hair can be down or up. "One with a short face will not do a flowing hairstyle as it will make them look shorter and the face will look congested. In most cases, we will go for an up-burn where we make the crown stand up straight," Ahebwa says. Bottom line, working with your hairstylist will help you have a style that works with your face shape.
Function type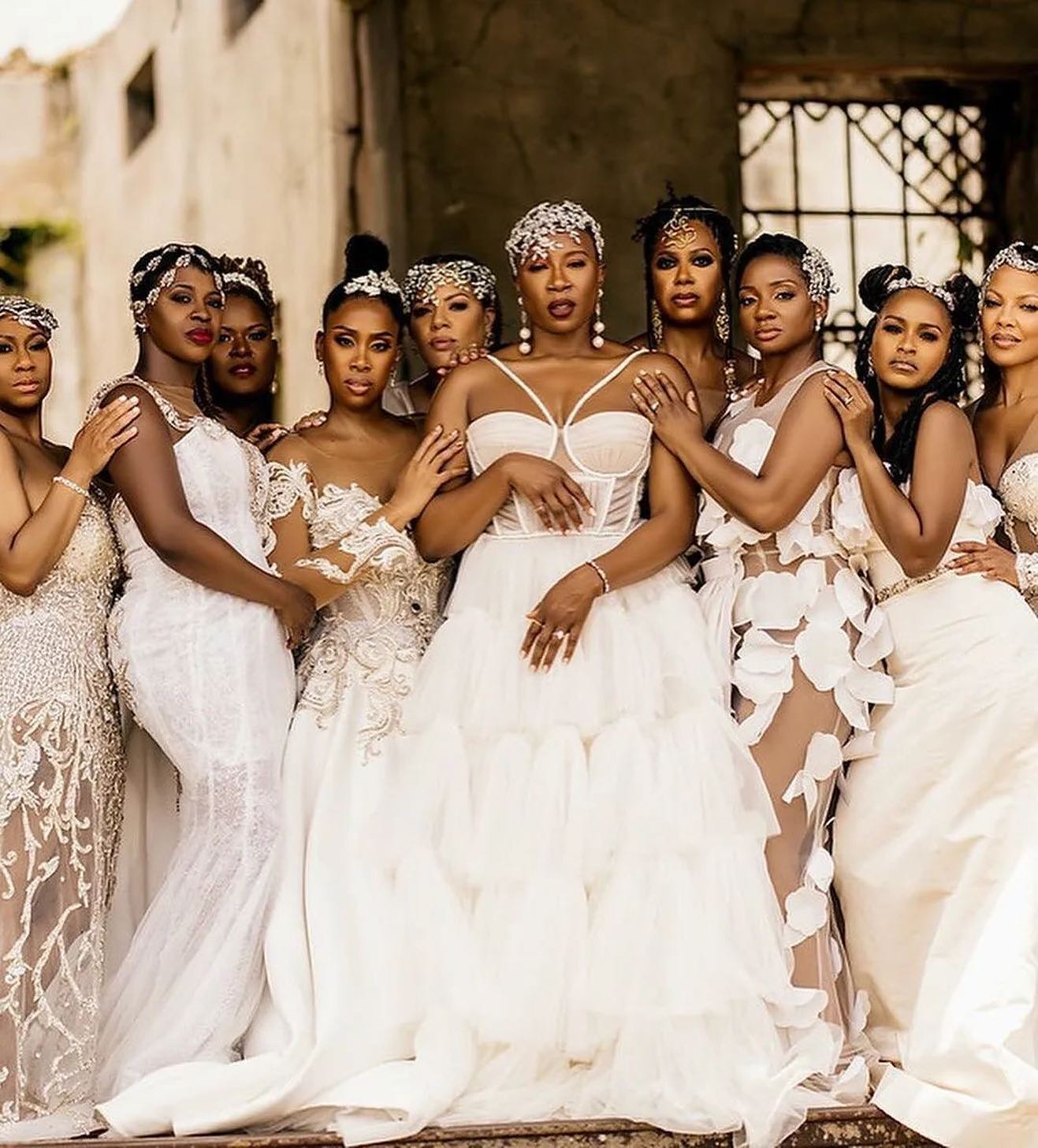 The extent to which a function is exotic greatly determines the hairstyle. If the function is very exotic, Ahebwa says the hair style will be a bit exaggerated. "However, if it is calm, the style will be simple," she says.
Dress type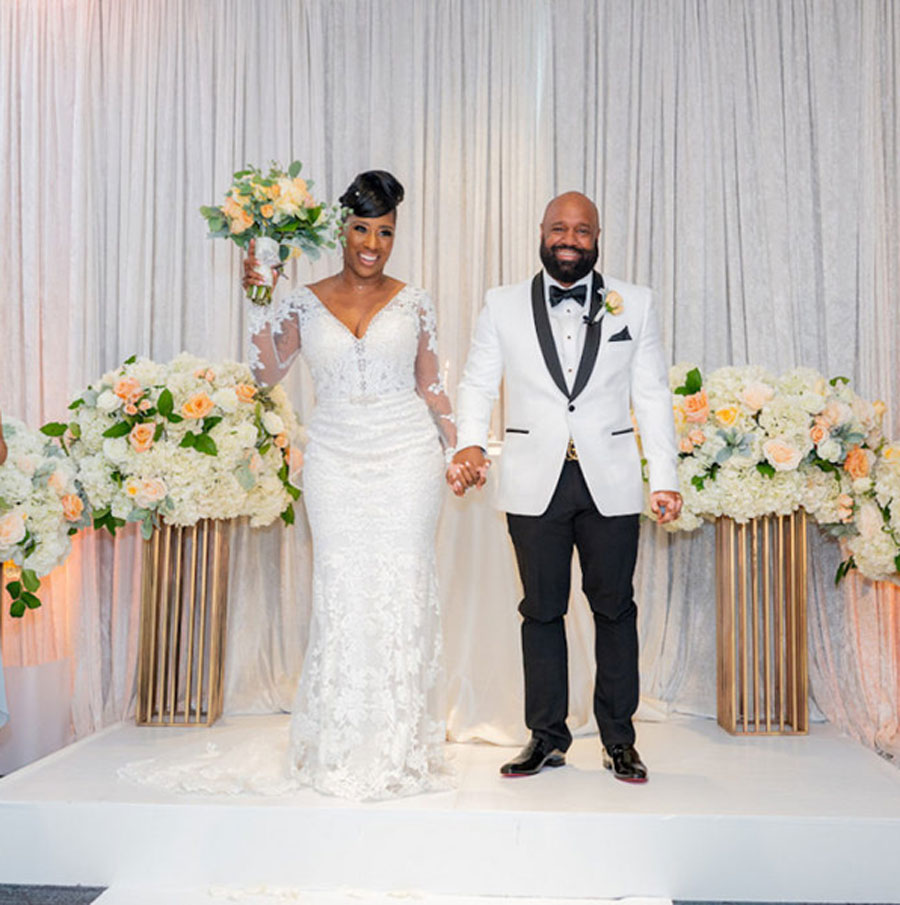 Once again, the type of dress matters when choosing your hairstyle because every bride picks their dress carefully. For instance, if the dress has a detailed back, having a style where the hair goes down will do that detail injustice. "You are better off going for a hairstyle where the hair is lifted up a bit to fully enjoy your dress," Nagujja says.
Hair colour and skin complexions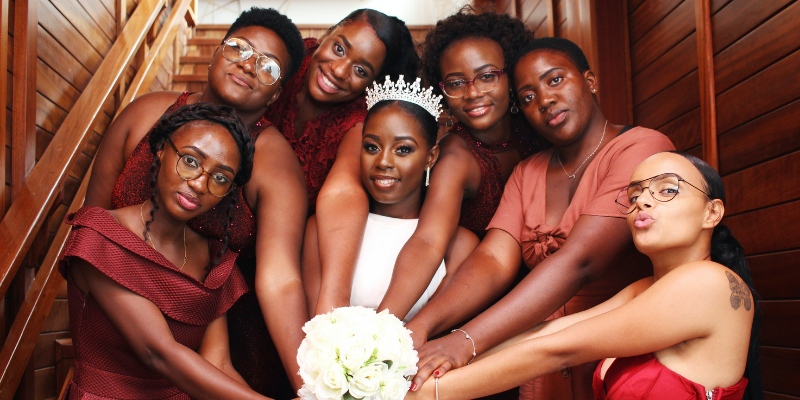 Different skin complexions have different hair colours.  Ahebwa says there is off-black which works well for those with chocolate skin while those with light skin complexion will go with black. "I do not encourage with a dark skin complexion to go with black as it would make them look darker. However, an off-black would work for them. On the other hand, we do not work with blonde because in Africa, we do not have the colour tone to pull it off on a wedding day," she says.
The hairstyle and makeup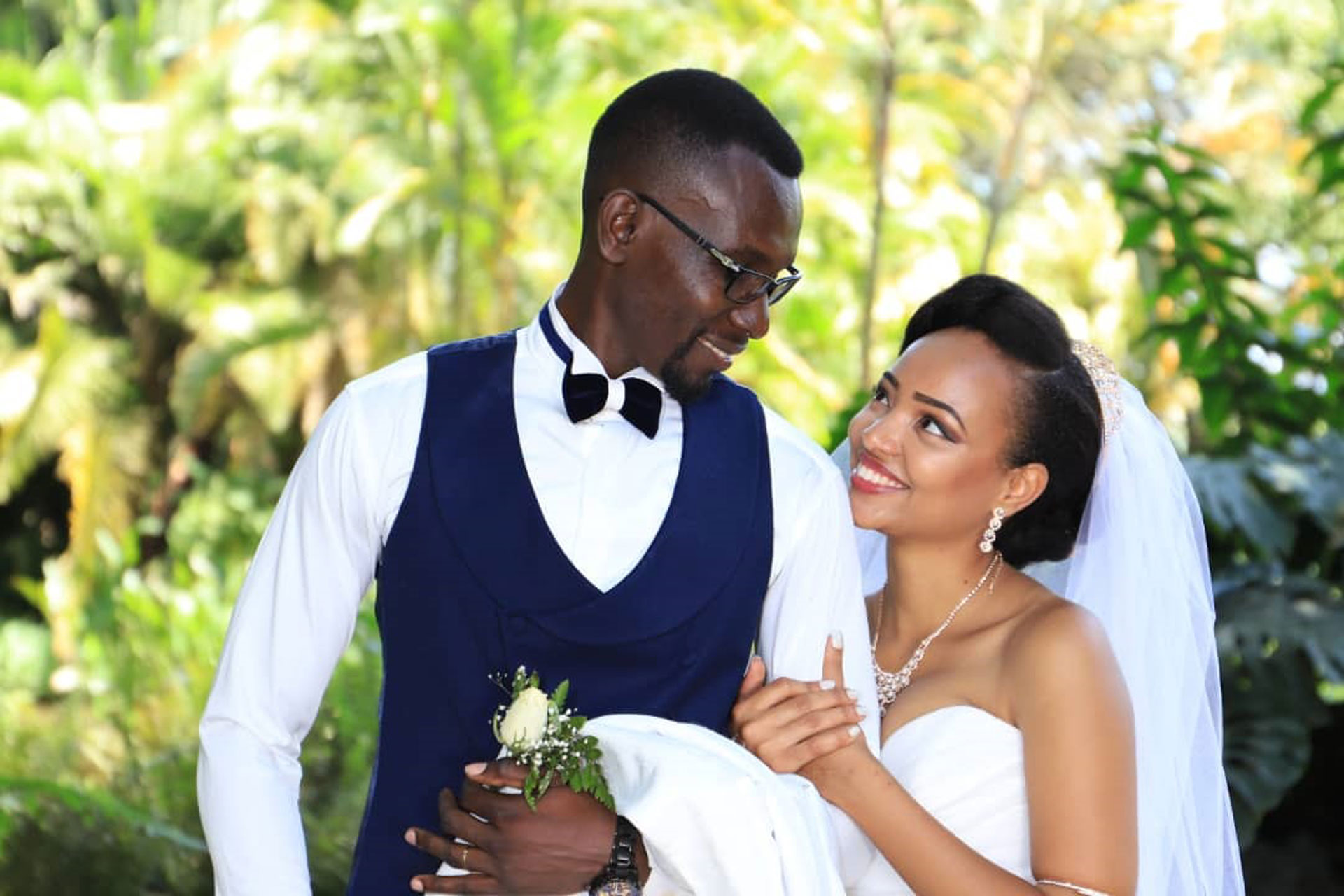 For natural hair and natural makeup, Ahebwa uses natural wigs and weave only. However, for relaxed hair, several options are available.
That said, she keeps away from exaggerated makeup such as eyeshadow colour because these are studio and disco colours. "Rather, we opt for natural because when the makeup is very strong, the bride will dull out yet they are supposed to look fresh, beautiful, graceful and amazing," Ahebwa says.
The gown also determines the make up where by with the white gown, natural makeup wins to help the bride look calm.
As you prepare for your big day, we hope that these ideas will make it easier when choosing your hairstyle and the other components it marries with to make your day even more beautiful.