By Joan Salmon
On Saturday July 30, 2022, As the flute sound filled the air, Asta Balya, the daughter of H.E Amb Gen Ronald Balya, Uganda's Ambassador to South Sudan slowly yet elegantly walked into a tent full of joyous friends and family. It was the day of her giveaway to Seth Kabuuchu. The slight drizzle spoke of the blessings the day held and the splendour the many days ahead. Asta wore cream beautiful suuka postulated her humility, openness and welcoming character.
In the company of friends, who were equally regal, Asta was here to share the joy of being found with the invited guests. Seth had travelled miles from Kabale, the land of many hills to Kihumuro, Kabarole to find the one in whom his heart delights. Adorned in a simple black dashiki with a touch of African print on the button area and the cuffs, Seth intently looked at Asta's as he slipped the engagement ring onto her finger.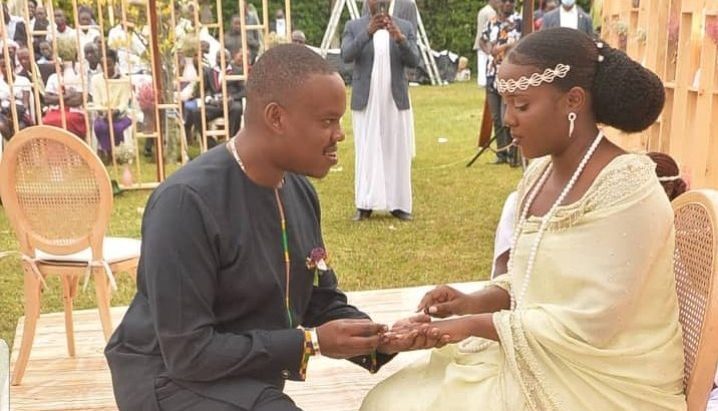 Jessica Alupo, the Vice President was the chief guest, and she congratulated the couple upon reaching this far in their relationship. "I ask you to uphold the institution of marriage which forms the basic unit of society", Alupo remarked. Counselling the young couple to honour and respect each other, the VP added that marriage is an institution chosen and blessed by God.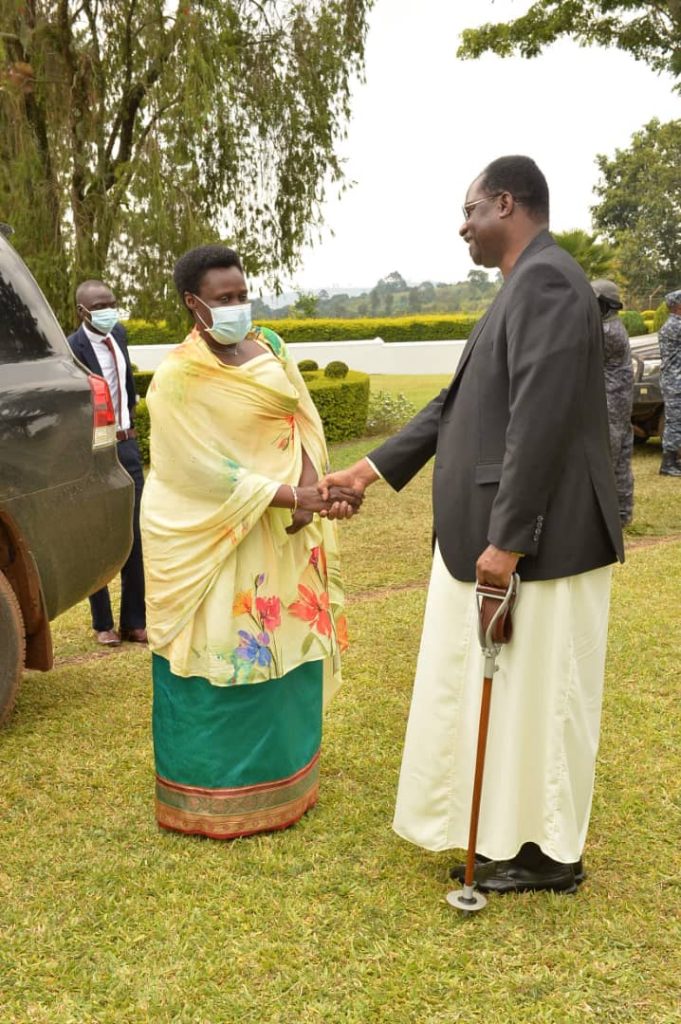 Gen Balya, father of the bride shared his views on the need to modernise culture saying there is need to balance tradition and culture with modernity and mutual respect. "It is crucial for the bride and groom families to practice culture where old, senior citizens are respected," Balya said. He however put a disclaimer that he was in no way imposing these ideas on anyone.
He further advised the couple to be deliberate and committed to a fully functional marriage, describing it as a "goldmine or landmine" that is determined by the choices the couple takes. "Avoid all factors that destroy a marriage, be truthful and honest with each other, and pray together", Amb Balya said.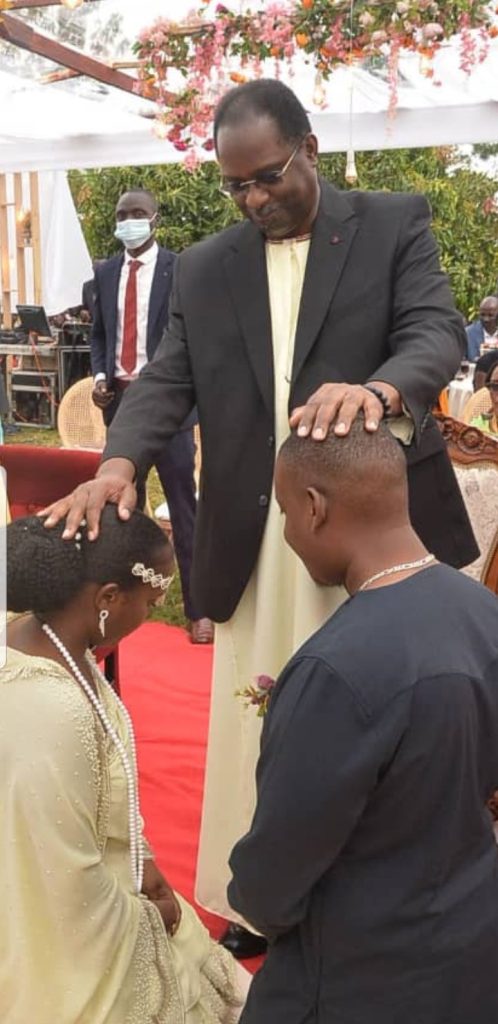 The function was attended by several dignitaries such as the Attorney General- Kiryowa Kiwanuka, State Minister for local Government- Victoria Rusoke, security officers led by Gen Muhanga as well as the Rwandan High Commissioner to Uganda- Rtd Gen Joseph Rutabana.
To start the couple off, the Vice President donated two cows, a gift she said, borrows from their culture. "We in Teso, like you in Toro, are cattle keepers," she remarked as she handed over the gift.