By Claire Balungi
 UK-based Ugandan businessman, Lawrence Kakooza, 45, who recently got married to Justine Nabwami in a big wedding that's said to have cost over Shs 1b is reported to have died while on honeymoon on River Nile at Murchison Falls.
Kakooza passed on the evening of August 17 when he went swimming with his eldest son. His newly-wed wife and their other three children stayed back at Gipiir and Labongo Hotel where the family was being accommodated while on honeymoon. It is said that when the Late Kakooza attempted to help his son who was having trouble swimming, he failed and died, while his son survived.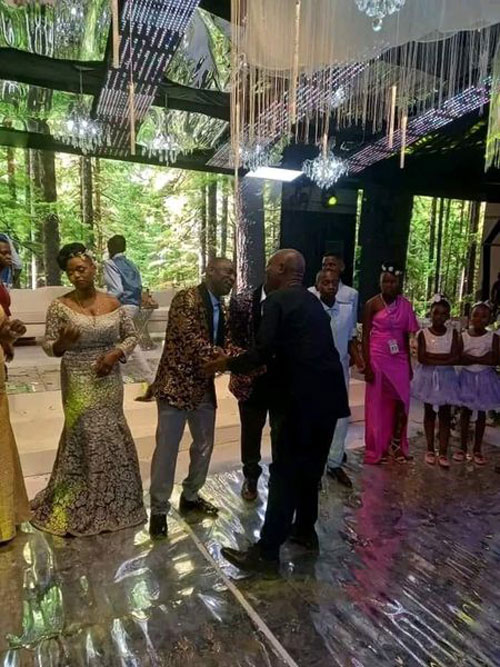 According to Bukedde, Kakooza and Justine returned to Uganda last month having spent over 20 years in the UK. The couple had their introduction ceremony at Justine's parents' home in Magere on July 30.  The ceremony was well attended by friends, family and entertainers like Rema Namakula and Chosen Becky among others. The couple would go ahead and have their big wedding that also had entertainers like King Saha, Eddie Kenzo, B2C, Maddox Sematimba, Mariam Ndagire, Spice Diana and others.
The couple is said to have spent 80m on the sound system while the bride was gifted a brand new Audi Q.7. The wedding was at the groom's grandfather's home in Mpigi.
The couple has received condolence messages from friends on social media especially those that attended their wedding;
King Saha wrote on Facebook, "Performed for this beautiful couple just a week ago. Today, the husband is dead. So sad. RIP my mugole."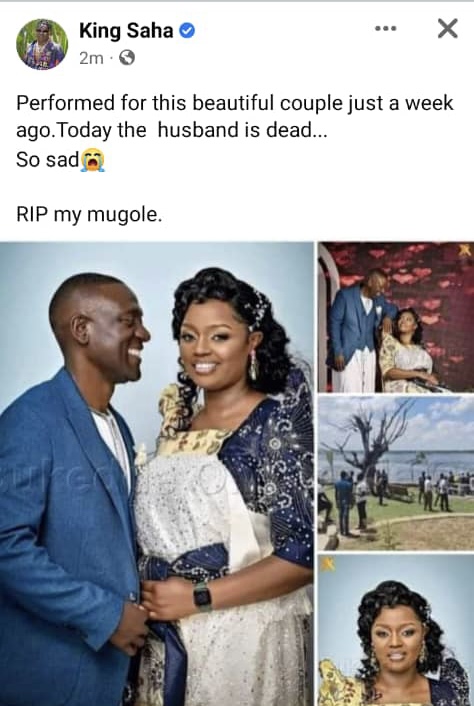 @PrimRoze11 wrote on Twitter, "So sad. May his soul rest in eternal peace.
The bride lost her father a few days ago, and now her husband. May Kakooza's soul rest in peace.
Update: Kakooza's body was  found at Wangkawa, Pakwach and his family was able to give him a send-off.