President Yoweri Kaguta Museveni together with the First Lady and Minister of Education and Sports, Hon. Janet Kataha Museveni, on Saturday, joined family and friends to celebrate their children's 20th wedding anniversary.
Mr. Odrek Rwabwogo and Ms. Patience Kokundeka Museveni got married 20 years ago on July 20, 2002, becoming Mr. and Mrs. Rwabwogo.
The 20th-anniversary celebrations of the couple took place on August 20th, 2022 at Lake Kakyeera in Kiruhura District.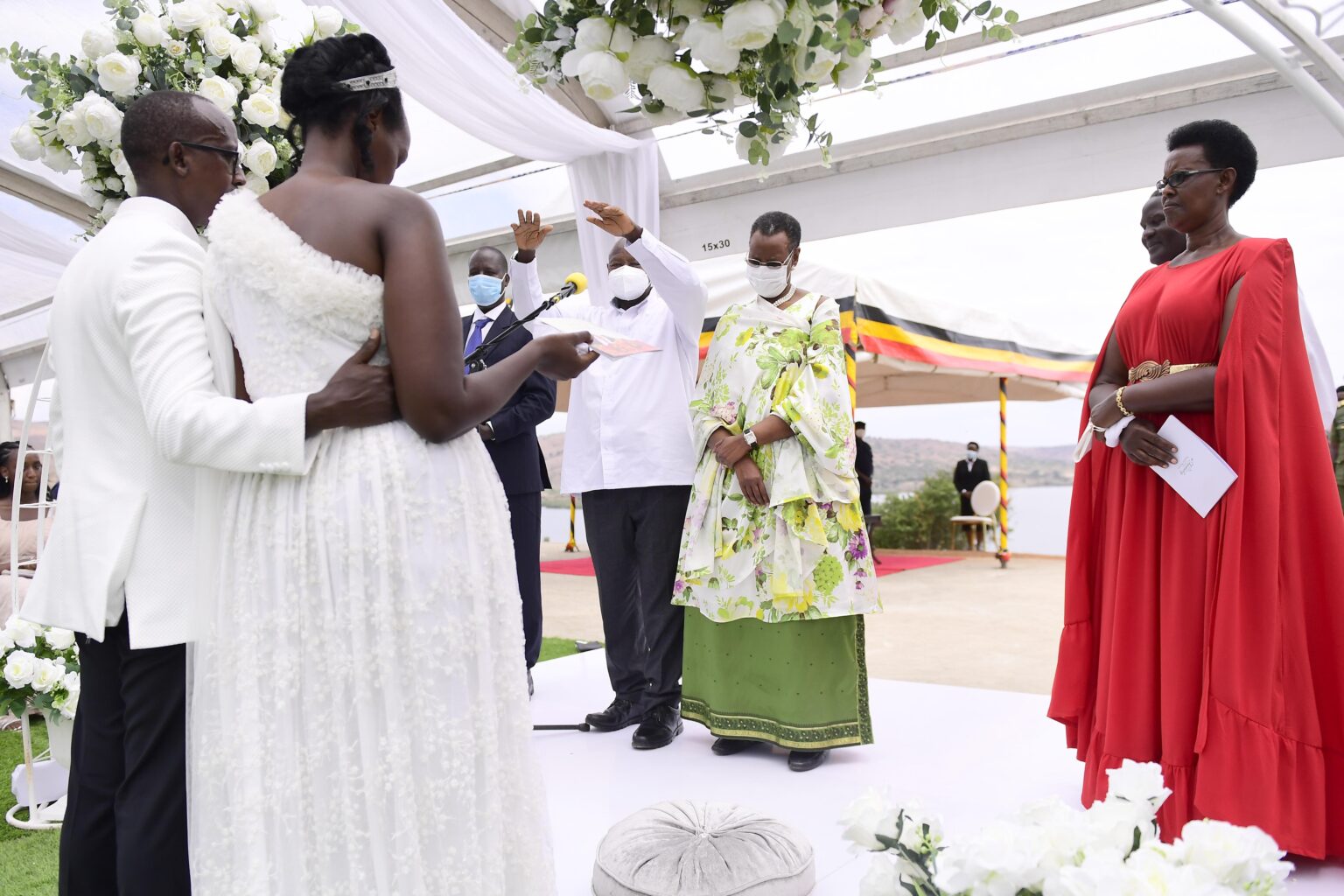 Addressing the guests at the function, President Yoweri Museveni said that it has been the grace of God to give them a family, children and grand children.
"I am very happy that Odrek and Patience have brought us here to celebrate their 20 years in marriage. I congratulate them. Thank you for being patient, and faithful to each other the twenty years you have been together."
President Museveni revealed that his daughter Patience was a very peaceful child since childhood. He commended the couple for developing their home village and advised them to add more value in the development of the area.
"Thank you for adding value to what God gave us and bringing development to this village. When I was coming, I saw cows eating nothing. Please grow more grass for them," H.E Museveni, an ardent cattle farmer, said.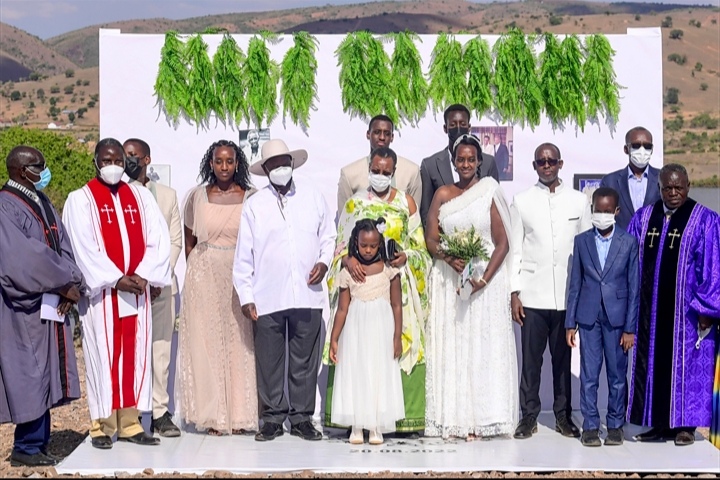 The bride's mother posted on Twitter,
"I truly thank God for bringing Patience and Odrek to 20 years of marriage. And I thank you, Odrek, for keeping your word of loving and taking care of Patience all this time. I pray for more beautiful years in marriage!"
We wish the couple a happy marriage.