By Christine Katende
Vincent Patrick Ssekamatte, the managing director, Kobil fuel station, Makerere and Patricia Kimera, a businesswoman, tied the knot on August 30, after 11 years. The couple shared the details of their beautiful story with us.
How did you get to know Patricia?
Vincent: I met Patricia in 2007, when she was a manager at Jeliza Hotel and I was a manager at Kobil fuel station on Bombo Road. The friendship started when she signed for hotel cars to be fuelled from Kobil and having got such a huge contract, I realised how much she had trusted our company. I also signed up our visitors from abroad to be received at the hotel.
We continued working together and became friends. I later realised how compatible we were and she had all the qualities I needed in a woman. Patricia is hardworking and calm. She was always beside me during challenging times.
When did he propose to you?
Patricia: He proposed towards the end of 2007, but he had proposed earlier; he did more than what a friend could do, which signalled his intentions.
What did you like about Vincent?
Patricia: Vincent is hardworking, loving, caring and we are from the same tribe, a quality I emphasised most.
After how long did you say 'I do'?
Vincent: After staying together for 11 years.
Who decided it was time to get married?
Vincent: In January, I felt it was time to legalise my marriage considering the time we had been together. I shared the idea with one of my close friends, as well as my wife. We agreed on the dates and started on the preparations.
When was your wedding?
Vincent: We wedded on August 30 at Rubaga Catholic Cathedral by Bishop Paul Ssemwogerere.
Why did you wed on a Friday?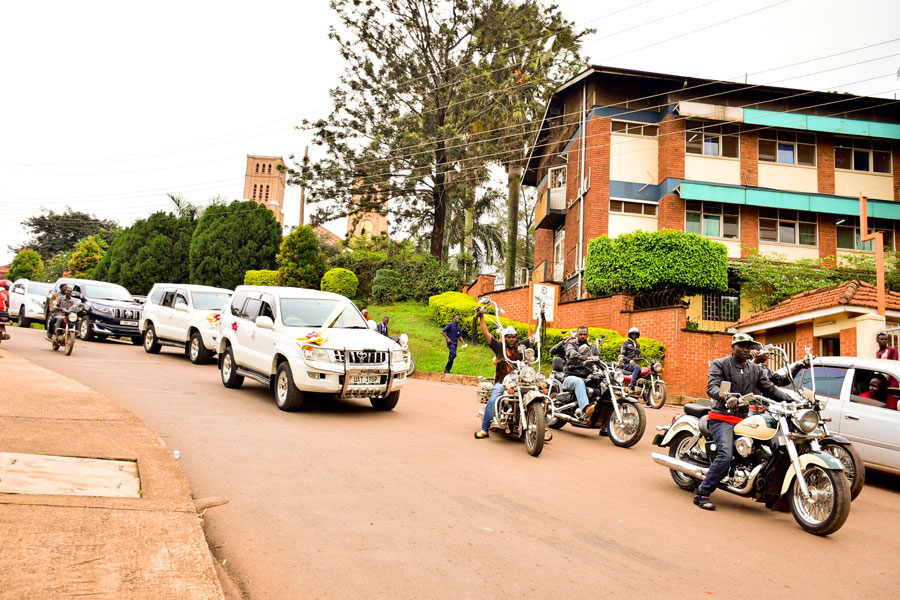 Vincent: The initial date, August 31 was already booked by others leaving us with August 30.
What is the most memorable thing about your day?
Vincent: The church was packed to capacity despite being a Friday and the downpour. People supported us and we did not even have any debt.
Patricia: I was excited to see St Charles Lwanga, Mutundwe Parish choir sing during mass. The overwhelming number of people who turned up for the Holy Mass.
Were you disappointed in any way?
Vincent: Arriving late at the reception venue because of the heavy traffic jam.
Patricia: On the morning of my wedding, the lady responsible for dressing me delayed and delegated the role to her colleagues.
Did you have any fears?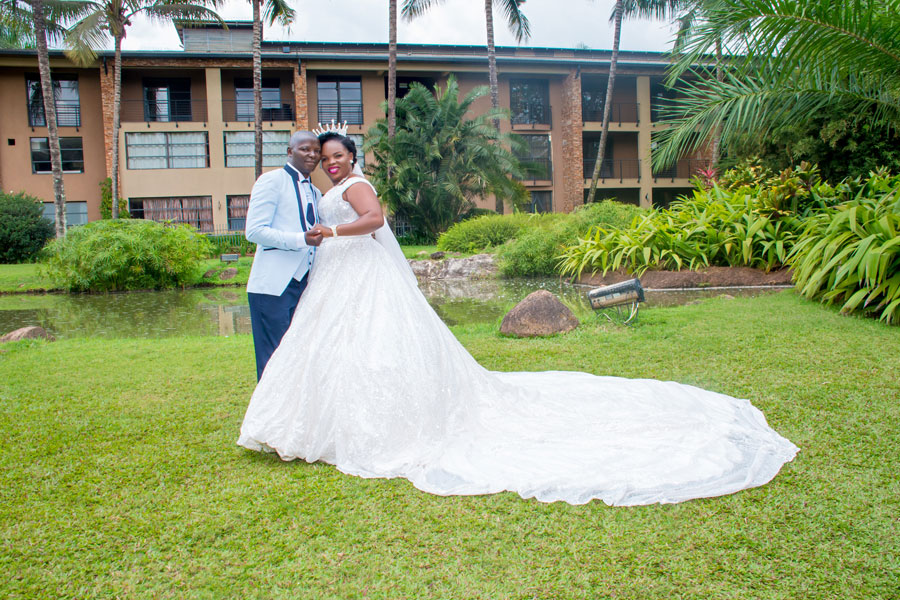 Vincent: Yes, when my bestman delayed to get to the salon, I somehow panicked because I did not know what had happened.
Patricia: No, everything was okay.
Which gown did you have?
Patricia: I wanted a pure white gown but was advised not to use one because we had been cohabiting for some time. I settled for an off-white, off-shoulder Cinderella gown which I hired at Shs2.5m.
What suit did you wear?
Vincent: It was a normal suit, it was a sky blue jacket with dark blue trousers and an off white shirt. Everything inclusive of all the other accessories cost Shs1.7m.
Who were the people in the entourage?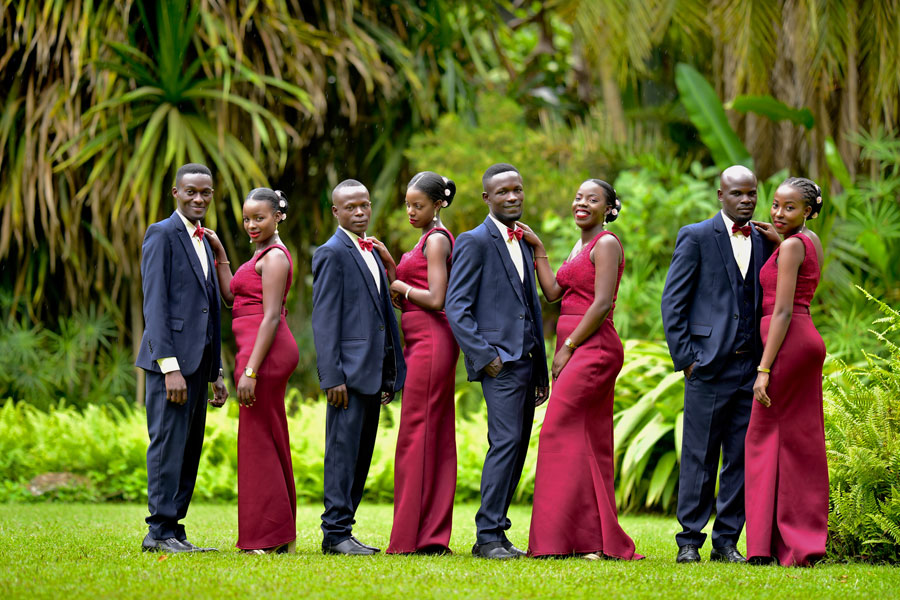 Vincent: Richard Muleme, was my best man, he has been married for long and he is responsible. The groomsmen were selected from families known to us.
Patricia: The maid of honour, Flavia Nanyanzi is lovely, caring and a long-time friend. Some of the maids were selected from relatives and friends' families.
What lessons did you learn?
Vincent: When I visited the reception venue on our wedding eve, I realised the decorator had messed up everything. It is only when people stated that I was the groom that she changed to what we had initially agreed on. I learnt that the couple or person in charge has to check the venue and make sure everything is set.
As a couple, listen to each other and make many good friends who will help you throughout the preparations.
Patricia:  Do follow-ups with the service providers because most of them deliver less or different from what you agreed on.
Also, be ready to adapt to change. Know what to start with like settling the church requirements and always attend the counselling sessions.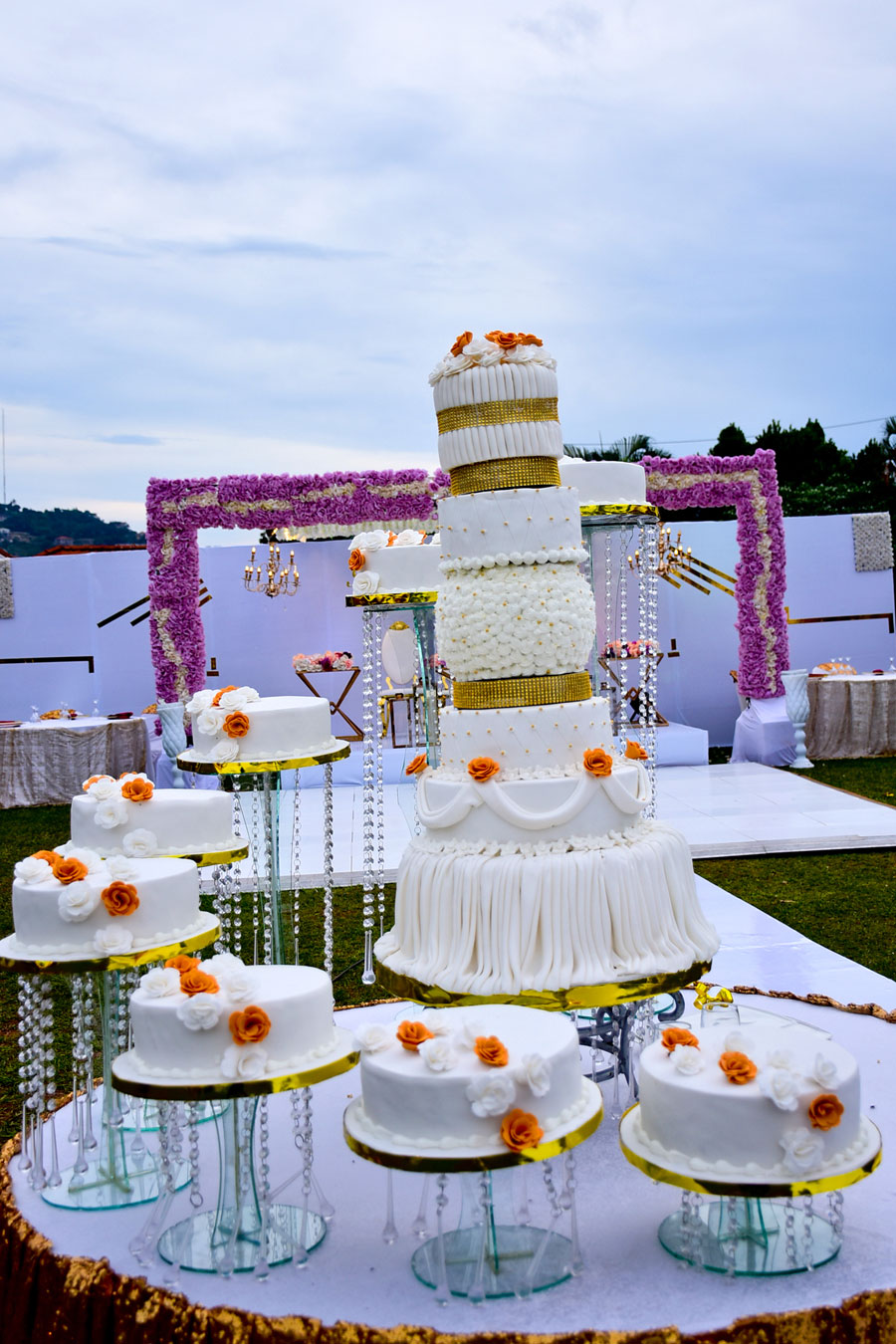 What challenges did you face?
Vincent: Selecting a committee given because of the many friends I have, I did not know where to start.
Also, the number of meetings to have in a week because people wanted us to have meetings in almost every place, but we settled for eight meetings at home and in town.
Patricia: My husband had a tough time at his workplace and he also lost his only sister two days to our introduction.
Where did you go for honeymoon?
Vincent: We went to Dubai for a week after the wedding. We stayed there for two weeks and used that time to do some business shopping. It was like a business trip for us. I enjoyed the tours and sailing.
Patricia: We spent a lot of time together