By Claire Balungi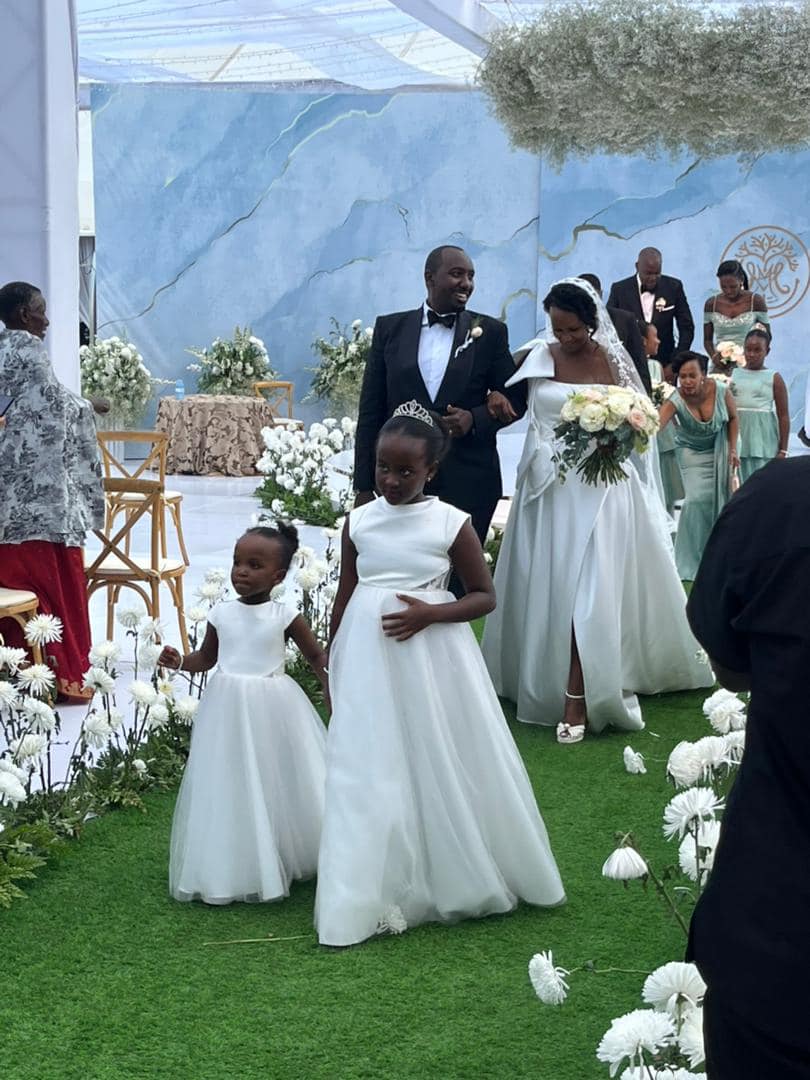 Saturday 24 was all cheers and merry at Nakasero as His Excellency's brother and retired military officer General Salim Saleh's daughter, Esteri Mugurwa tied the knot with her now-husband and businessman, Ivan Muhoozi.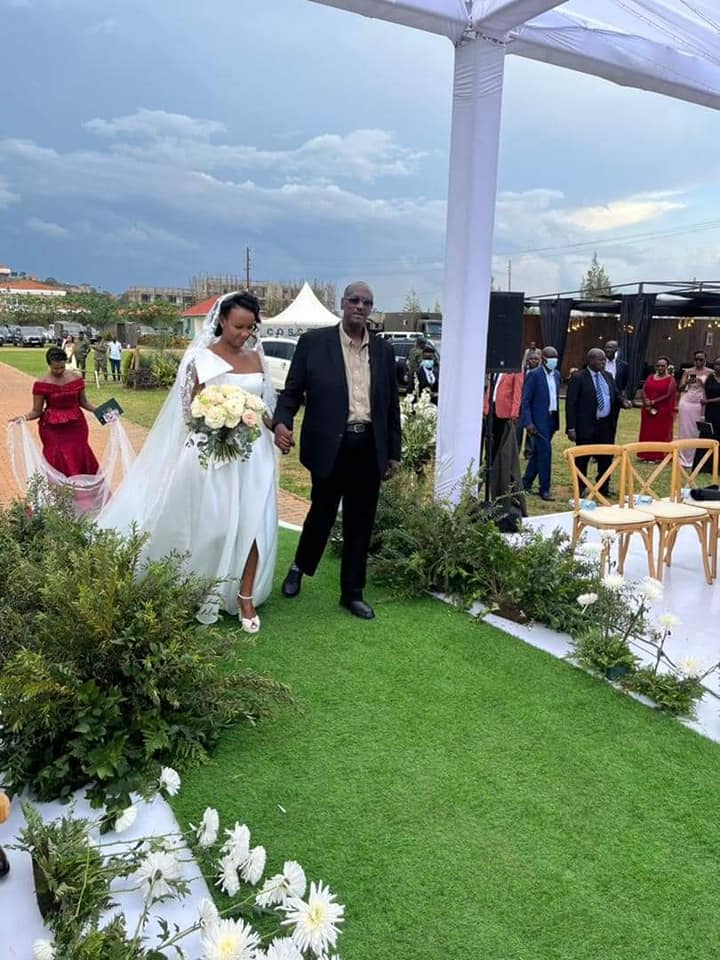 General Saleh walked his daughter down a spectacular aisle and the happy couple said their vows before having a banquet at Serena Kigo, off Entebbe Road.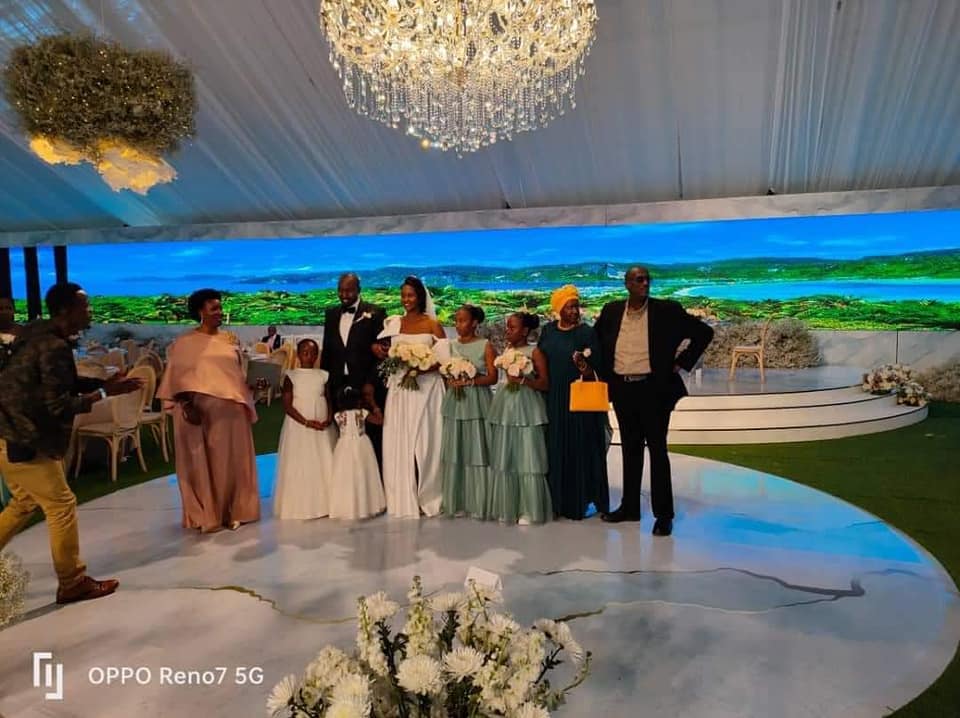 Esteri wore a long-slit silky white gown and held white and pink flowers while her bridesmaids wore layered greenish-ish dresses.
The groom's best man was TV and radio personality Marcus Kwikiriza. They both wore black suits with pocket flowers.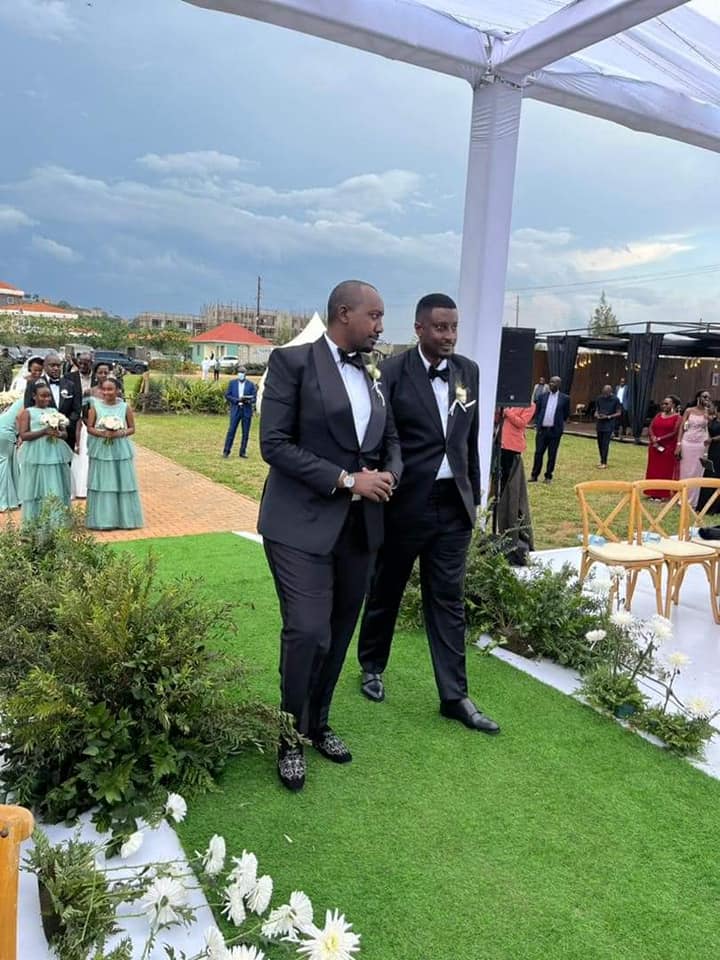 The couple's introduction ceremony happened last weekend on September 18 in Buziga.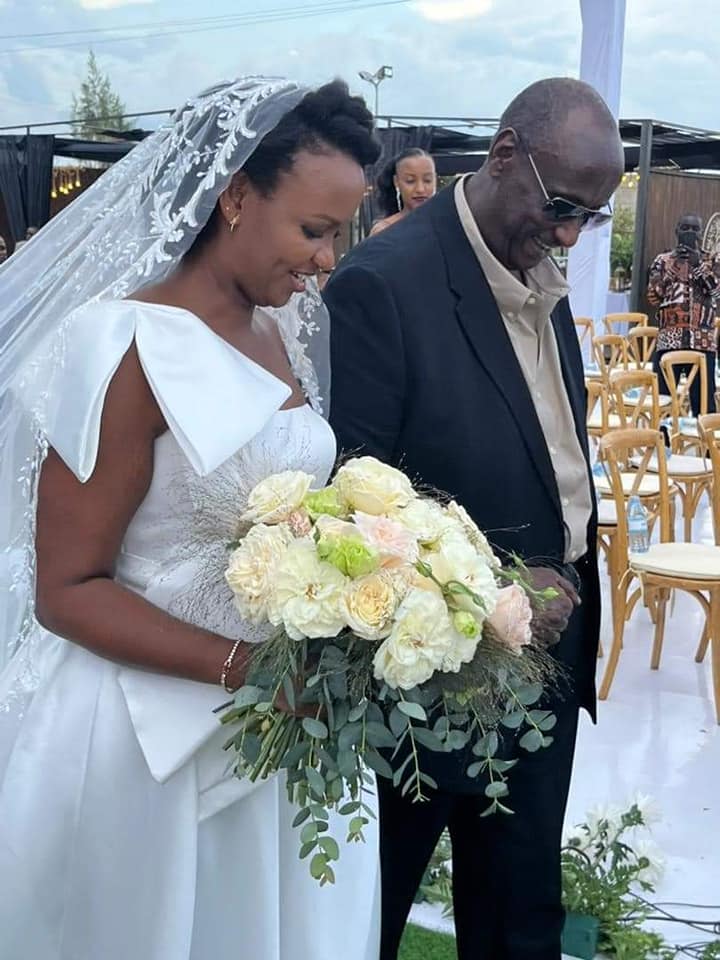 The couple's wedding has got Ugandans online excited to see the bride's father, Gen Salim Saleh make another public appearance after he was earlier rumored dead.
The bride is separated from Engineer Rowland Ndizeye Sekazinga to whom she was married from 2009 to 2017.
We wish Esteri and Ivan a happy and lifelong marriage.