By Olivier Mukaaya
Simon Peter Walukhu is a media personality at Open Gate Radio in Mbale City while Lilian Mutonyi is a banker at KCB bank. The duo met nine years ago at the bank where Simon Peter had gone to open up an account.
"The first time I met Lilian was in 2010 when I visited KCB bank to open up a savings account. When I entered the bank my eyes landed on a charming, slender and young woman who welcomed me with a big smile and by then she was doing sales in KCB bank, Mbale City. She gave me detailed information about the account and she made sure that I received my ATM card after two weeks. When I went to pick up my ATM card, it had issues so I left without seeing her. She rang asking why I had left without my ATM card.''
After that call, they kept in touch and Simon Peter expressed his interest, invited her to his home and Lilian accepted. She reciprocated the gesture.
"I think she was God sent but I cannot say things happened so fast. We got along, liked each other, and we were confident in one another," Simon Peter adds.
What attracted him to Lilian was her character; "she is understanding, respectful and supportive." The couple cannot remember ever having an argument about anything.
For Lilian, Simon Peter's patient nature and industriousness caught her attention.
"If he does not understand something he calls me and we talk about it and above all, he is God-fearing," she says.
Proposal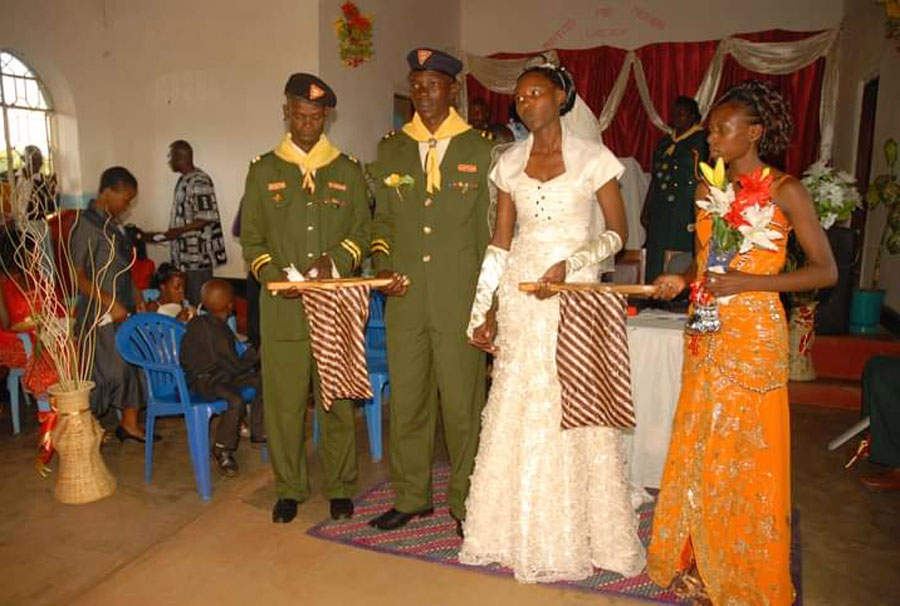 He had waited long for Miss Right and he found Lilian ready. When they met, she was ready to settle down "One day, I visited Lilian and while she was walking me out, I told her that since we had been dating for two years, we should consider moving in together. She laughed it off but later, she called me to ask if I had been serious and I responded in the affirmative and she accepted my proposal," he recounts.
After the proposal, they talked about other issues such as differences in faith. She was Pentecostal but with a strong Catholic background while he is Seventh Day Adventist.
"We did not want to raise children confused about faith," he says.
She agreed to join Seventh Day Adventist church and early 2012 she accepted to convert. Today, she is a women leader in church.
Planning
Using their savings, the couple held a colourful introduction ceremony in May 2012. The function cost Shs5m.
After their introduction in May 2012, the youth in their church led by his best man took it upon themselves to hold wedding meetings for them. They used to meet once a week and also took all the responsibility for the wedding which excited the couple.
Their wedding cost them Shs4.5m because the most expensive items such as food, and the venue were catered for by their church while the gown, cake, drinks, decor and other few things were paid for using the money they had collected from wedding meetings.
"We had an organising committee of strong and prayerful people who wanted a successful wedding," she says, adding,"Our church members, mostly the youths helped us organise meetings that were held
around Mbale City and their mobilisation did us great work," says Simon Peter.
Not so rosy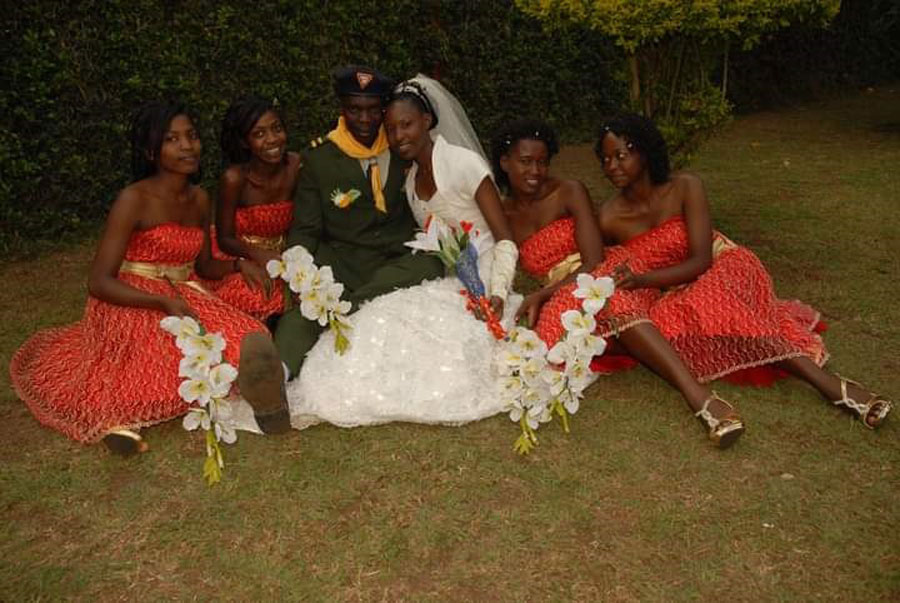 "Our biggest challenge was that we didn't know who was going to officiate our wedding until the D-day," says Lilian.
When you write applying for the wedding they tell you who will wed you but the day they submitted their application was when the pastor they preferred had been transferred to Busoga.
We were advised to leave the decision to the church headquarters to decide who will wed us, but our wedding day came and there was no pastor available. The day was saved by pastor that was en route to Manafwa was requested to come to pass by Mbale Central Church to wed us. The couple finally tied the knot on December 16, 2012.
Advice
"Wait patiently and God will bring you your soulmate. Do not allow friends and family to rush you into marriage because this will leave you unfulfilled and unhappy," says Lilian.
""You do not need a lot of money to wed. As long as two people are ready any amount of money is enough to make the wedding ceremony happen. Marriage is about two individuals choosing to spend the rest of their lives together, not the glamour of expensive ceremonies," Simon Peter says.
Quick notes
Date: December 16, 2012
Groom: Simon Peter Walukhu
Bride: Lilian Mutonyi
Celebrant: Pastor Luyuyo Richard
Church: Mbale Central Seventh Day Adventist Church
Venue: Church Gardens
Guests: 500
Budget: Shs4.5m