When one hears about a wedding day, it is usually about the spectacle and glamour, but there is a huge reality that almost all couples experience; anxiety. For 25-year-old Jane Kabarwanyi Bwire, the excitement that came with marrying her childhood secret admirer was accompanied by some discomfort.
By way of introduction, Jane says,
"I come from Kyenjojo; a Mutooro by tribe. I hold a bachelor's degree from Makerere University, and I am one year younger than my husband who is 26. He is a civil engineer and businessman from Jinja district; a Samia by tribe."
"I always wanted to have a born again husband who had both parents, since I grew up without parents," Jane reveals.
"I loved to have an engineer as my husband as well. For looks, I always wanted a tall and dark-skinned man," She adds.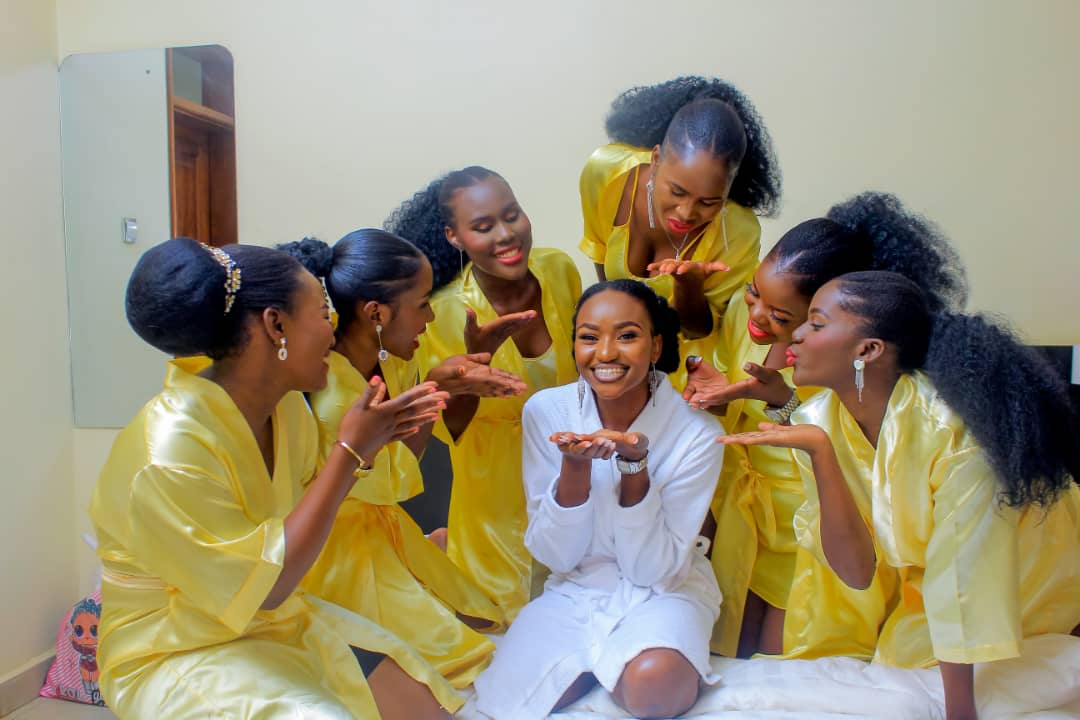 The story of how they first met is rather cute,
"I was in the same schools with him since primary, and we only parted ways in A-Level when he joined another school for Senior Six. He always had a crush on me but I had no idea. It was only after we had completed Form Six that he approached me romantically. I was about 19 at that time."
"He had the exact skin complexion I loved, and I already loved his personality for a long time. He is really humble and down to earth; the kind of person anyone could wish to stay with. He loves God, is understanding, loving, caring and above all he is so respectful." Jane showers praises on her hubby.
Their engagement, however, was not  usual,
"He asked me for my hand in marriage after I had been betrothed to him. He had already said he wanted me to be his wife, but he had never proposed with a ring. My engagement was during our introduction ceremony."
"Our wedding was on November 5 2022, and I felt so anxious. It all started on the eve of the wedding, when I developed a running stomach and was so restless. However, I was still very excited but no one could notice my excitement." She says.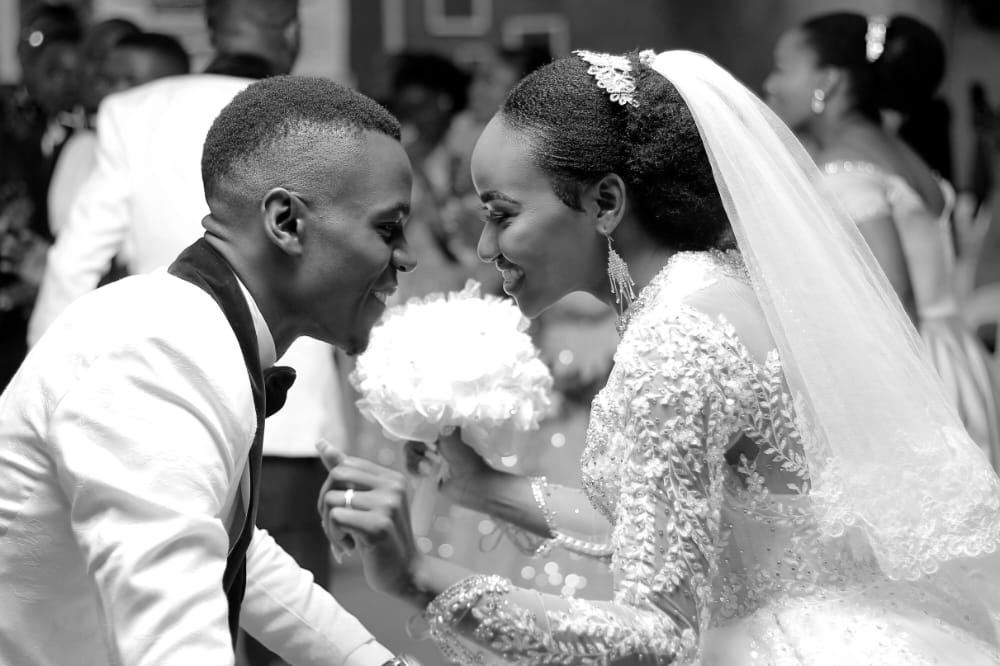 She also reveals that their wedding was unconventional in many other ways,
"Our wedding was scheduled for 1:00 pm, so we had to first go for the photoshoot before church. We tied the knot at United Christian Center in Kasubi. I had to make sure my makeup artist was on time such that we could catch up. I wanted to look different as a bride, and chose boots instead of heels for my footwear. The people also loved my gown; it was superb!"
For the preparations, the couple had to sit down and plan everything at once,
"We first sat down with my husband, and planned on how we could manage the whole thing. We decided not to have two cultural functions but have one, so we did an indoor introduction. From that, hubby and I decided to set a date for the wedding, which we had initially planned to be in December but then we decided to first pray about it. That is when the spirit of God led us to have it in November. We did not face so many challenges since we organized it with just four of our colleagues. We did not have a committee or chairman to fundraise for our function. Roughly, the total budget was Shs23m."
"We wanted an open venue, but were given tents from our reception at Empire Gardens, Lugala. We just wanted some simple decor, with a baby blue, peach and nude color scheme. We organized for 300 guests, but got 250. Food was in plenty and a lot of it was taken back. Also, there was too much cake; guests ate it like they were eating bread.
"We did not plan any sort of pre-wedding party; be it a bachelor's party for my husband or anything. After the wedding we went on our honeymoon, then came back because we had to report to work. We also planned to appreciate each and every one who was involved in making our wedding possible."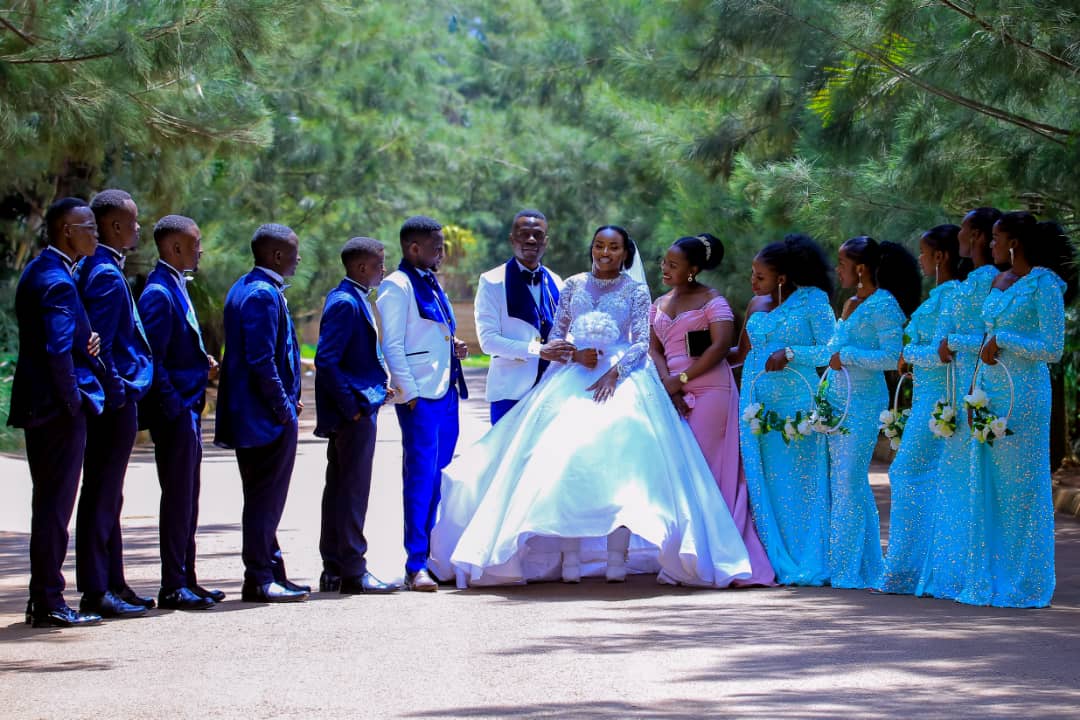 Mrs Bwire says she has not faced any major challenges in marriage,
"We could have a small argument here and there, but nothing serious because me and my husband understand each other. That is the truth."
She goes ahead to advise those that want to enter the institution,
"Couples should respect each other, and the women should learn to keep submissive because that is what husbands love to see from us. Couples should as well pray together and always plan together! With that you will surely win against the devil. Ladies should learn to keep tidy as there is no man who likes a messed up house. Then wives should also stop hiding their incomes and their riches from their husbands because of what their aunties tell them, about how 'a woman should have her own property in secrecy without a man's knowledge.' That is so dangerous for the relationship. Be trustworthy and transparent in everything you do, even in terms of money. Be open to each other."