By Bash Fahad Mutumba
Interracial relationships in Uganda and Africa at large, are usually stereotyped as ploys by the locals to get a quick ticket into a first world country. Hamidah and Webster's heartwarming love story however, is a testament that not only is the green card assumption absurdly false, it also ignores the part love plays in bringing two people together.
The couple shares their love story with us.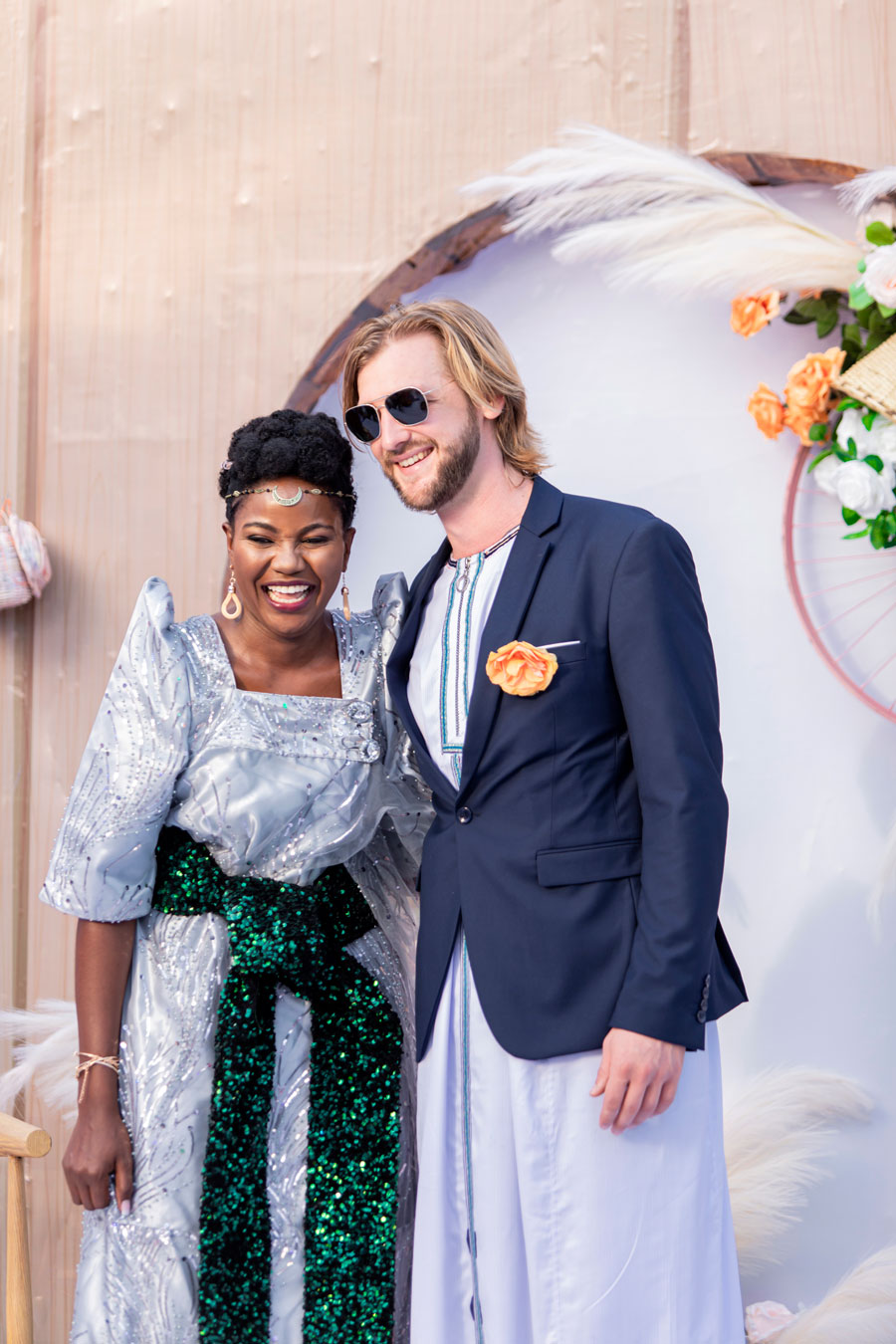 In 2019, while working as a manager in a renewable energy company in Sierra Leone,  Hamidah Naishur Nakimuli was faced with a decision to hire a new engineer for the firm, "I had just been in the country for four months, so I really wanted the engineer to be a Sierra Leonian, to help me interview locals on my work trips upcountry.
George Webster was just about to leave his position at the Peace Corps in Sierra Leone to find a new job in Freetown. Upon leaving the Peace Corps, Webster heard of a solar distribution company that was co-founded by a returned Peace Corps Volunteer. He used the connection to get the job.
"I was asked by my superior to consider hiring a specific white guy, arguing that the white engineer had learnt to speak the local Krio language. I did not like it. First of all, I hated how less-qualified white people would always get jobs in African companies at the expense of overly qualified Africans.  But what bothered me most was that I badly needed a local. Also, upon meeting, I did not like the said engineer's personality," Hamidah reveals.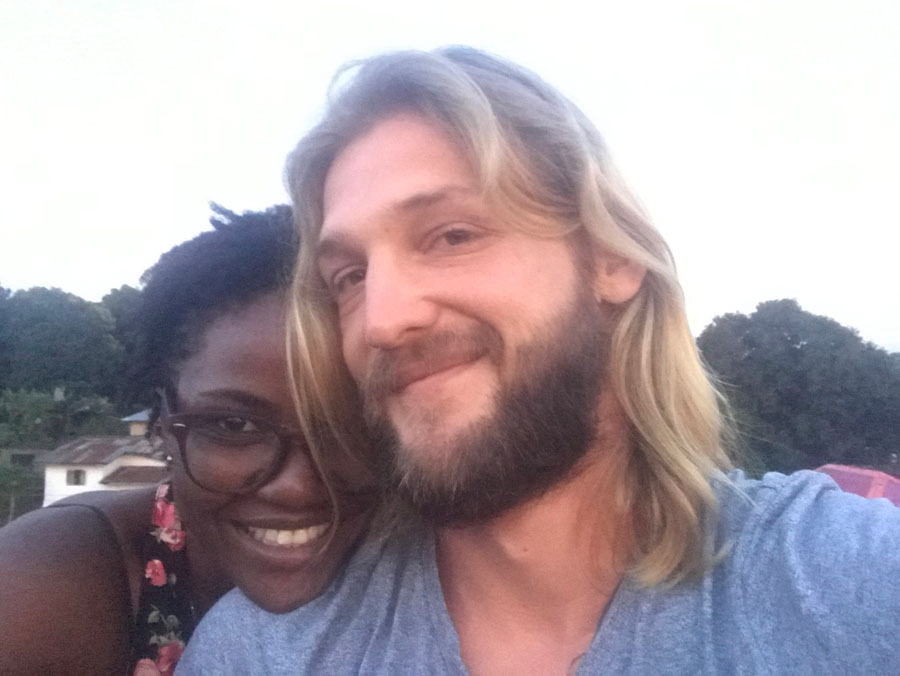 "Let us get something straight. Your 'perceived' personality of me at the time." Mr Webster interjects, arguing that she judged his politeness wrongly.
"I am a very proactive person," Hamidah continues,  "I love quick communication, but Webster was so laid back. He would take a whole hour to sanswer a simple question."
When asked if she atleast found him attractive, Hamidah vehemently replies, "I did not at the time! He was a typical Peace Corps volunteer. He did not care much about dress code when he came for the job interview."
More to it, Hamidah was not looking to date.
"I never had any thoughts about dating in my mind. I had just left a long relationship back home in Uganda, so dating was the last thing on my mind."
Webster, the calm volunteer she had employed however had gotten ideas about her.
"I found Hamidah so attractive the very first time I saw her," he reveals adding, "From my childhood, I always dreamt of getting married by 23, and having three kids by 28.  Later when adulting kicked in, the truth dawned on me that the world was not that straightforward. "
Even with the attraction, Webster did not want to pursue anything. He kept it professional. Soon, after Hamida getting to know him a little more, she started opening up to him, "I started liking Webster's personality after we went on our first work trip upcountry. He was so nice to people, and he would respectfully speak to the natives in their own mother tongue."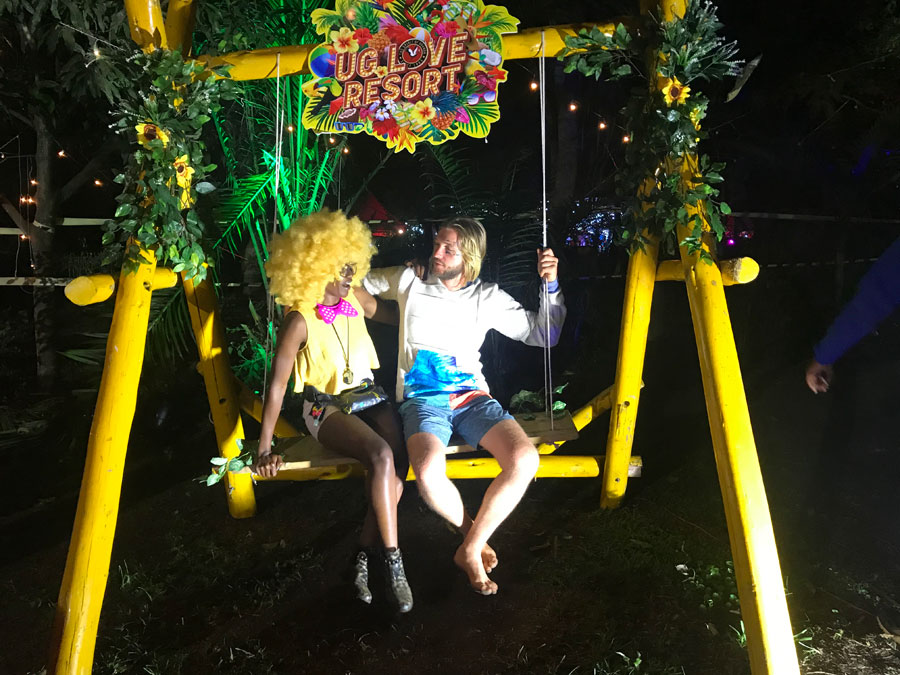 Like fate was conniving, they could not find good accommodation in the remote villages of Sierra Leone, so they shared rooms for quite some time.
Webster was very respectful.
"He never said or did anything inappropriate," Hamidah comments.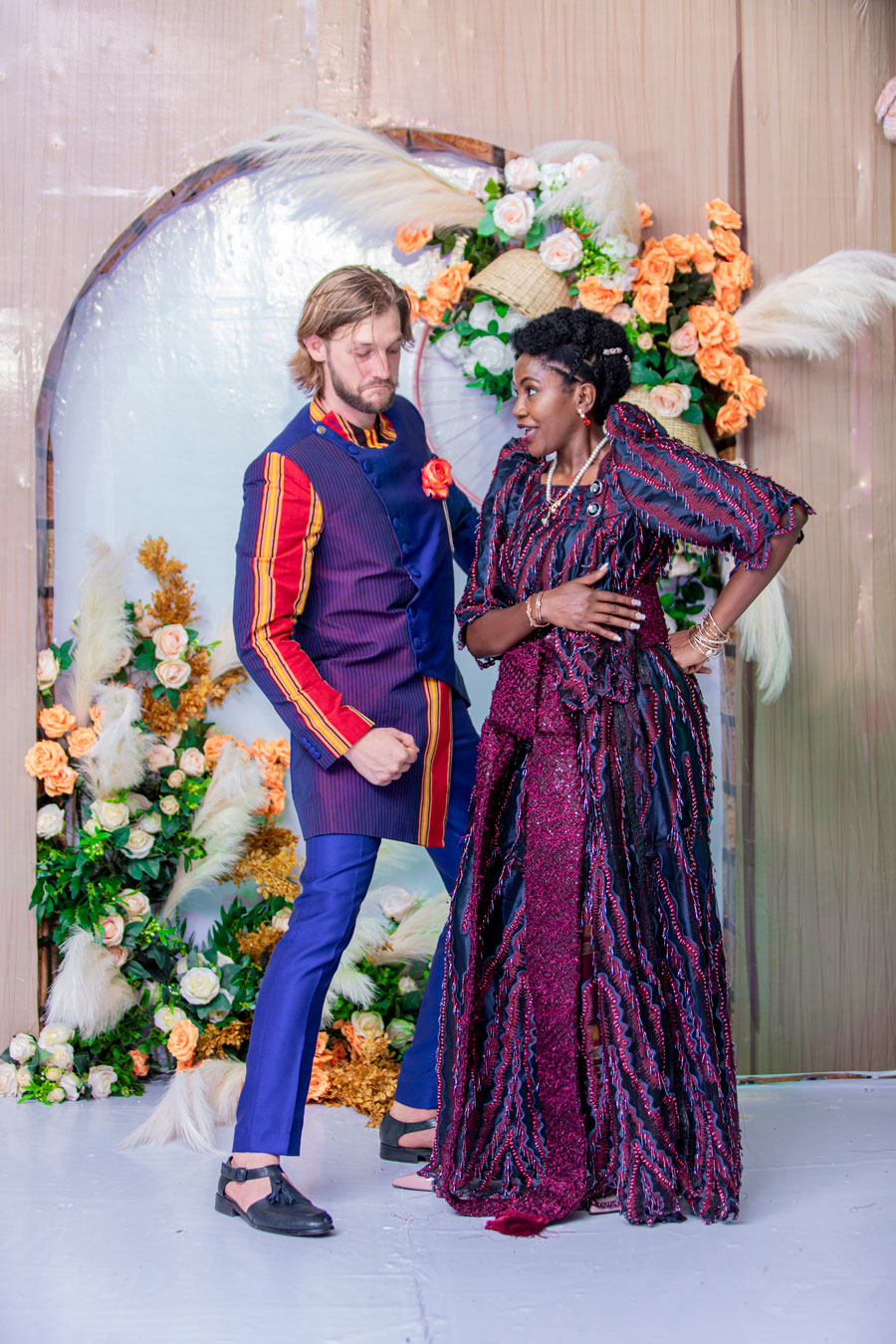 As time passed, the couple developed a steady friendship and closeness.
Hamida says she could sense his affection towards her, "I can feel it when a man is yearning for me however much he tries to conceal it," she comments.
During one of those long trips while basking in the sun on the beautiful, white, palm beaches of Sierra Leone, Webster made his emotions known, without saying a word.
"We were laying down relaxing next to each other, and I tapped her to lean in for a cuddle.  I knew that if she does not resist, it is a go ahead,  She leaned in, and I knew my dreams had come true," a happy Webster reveals.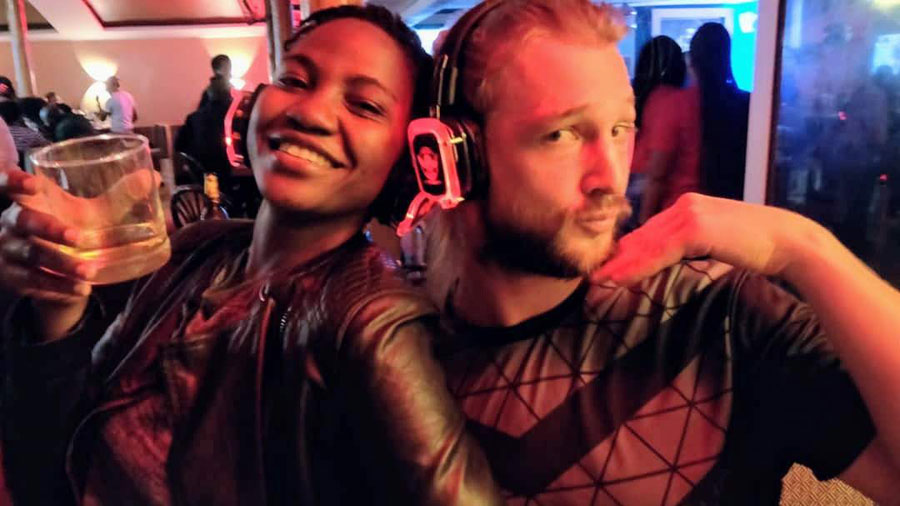 "Nothing physical happened that night." Hamidah interjects, adding, "That is what made me fall in love with him the more. He was not trying to take advantage of me or anything. At that point, I knew he was the one."
The couple needn't say 'I Love Yous' They knew intuitively that they were special to eachother.
Hamidah, not wanting any awkward moments at work decided to tell their superiors about the relationship.  However, regardless of there not being a rule at the company against romantic relationships, the couple felt frustrated.
They applied for a graduate program in the United States.
Before kicking off the studies, Hamidah brought Webster to Uganda for a visit.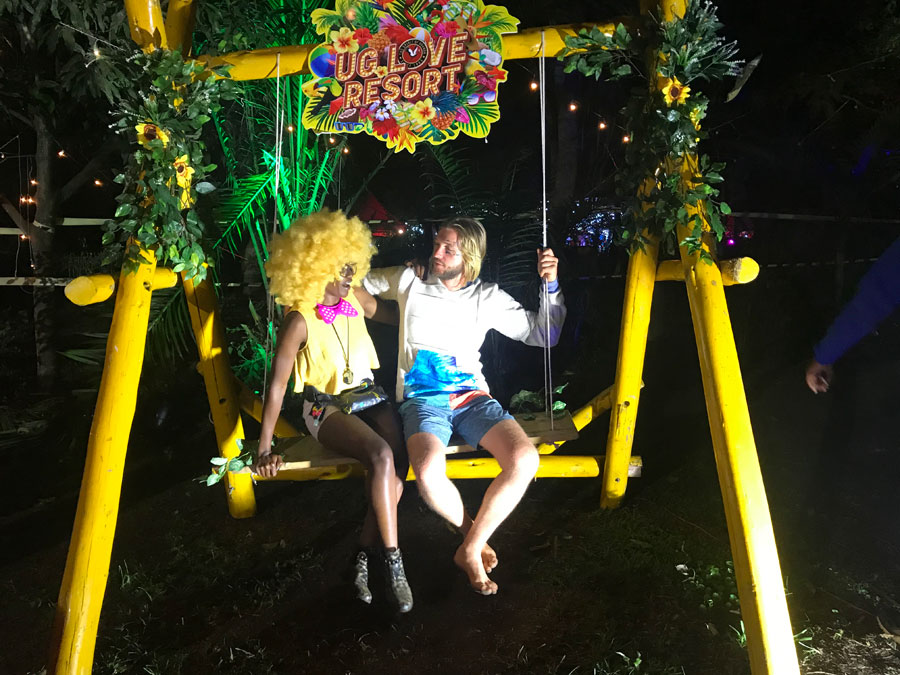 Webster fell in love with the Culture.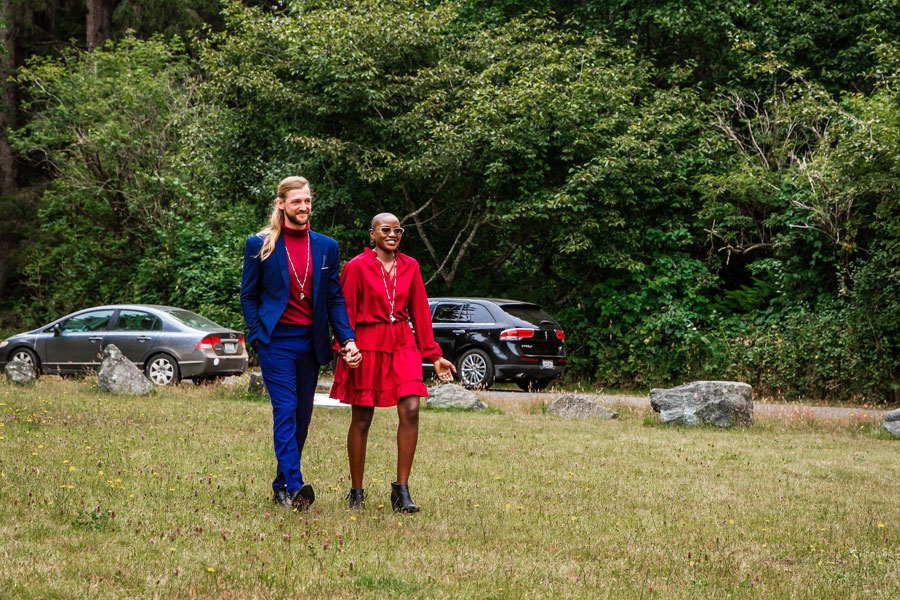 It is while they were in California that Webster proposed with a ring he custom made  for Hamidah.  The differences in culture and religion for the couple was not a problem since they are both open-minded people who made their families understand.
With the family on board, the couple organised their Kwanjula (traditional wedding) ceremony.
Hamidah was a visionary and intentional about how she wanted her function to look like.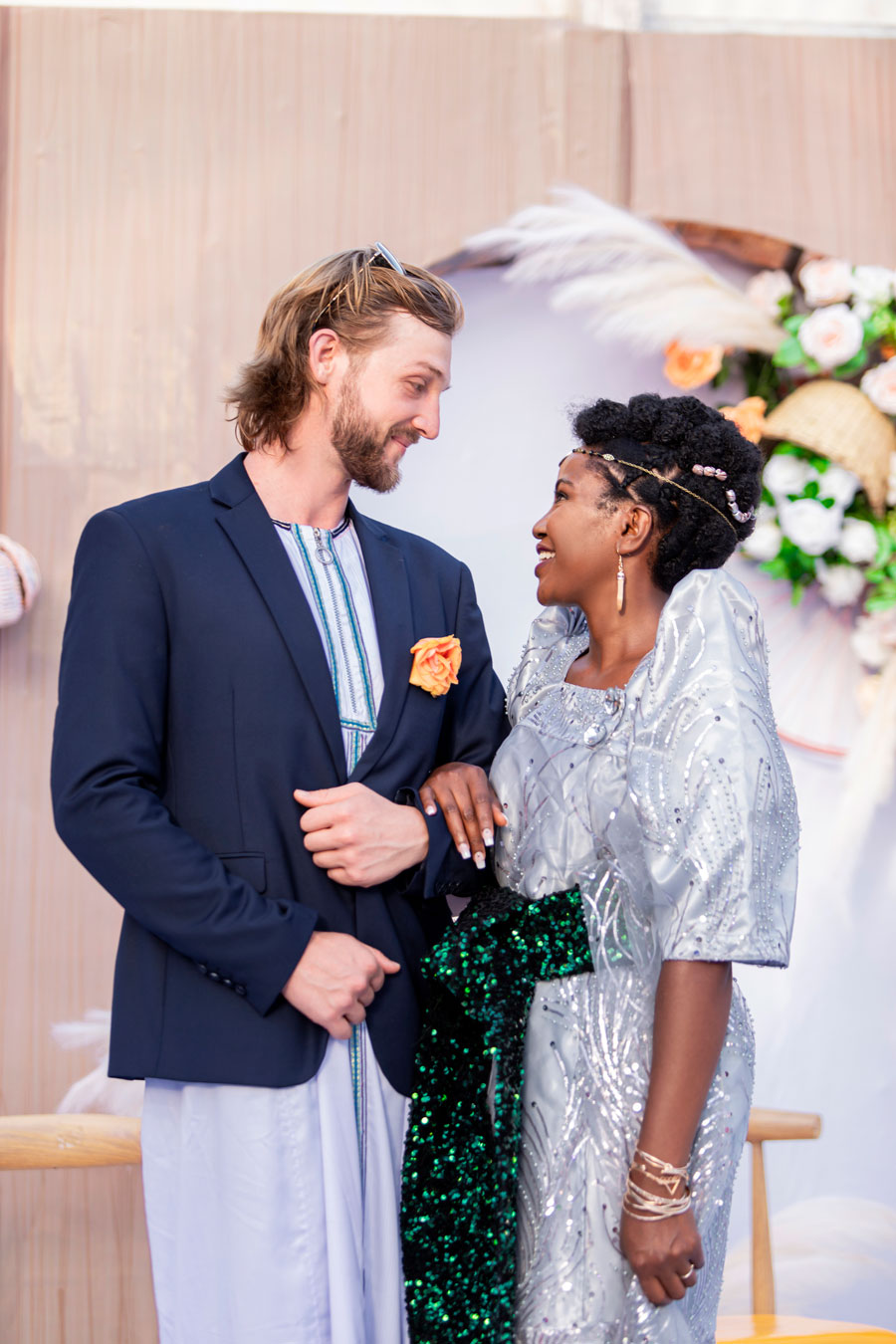 "I did not want any exaggeration. I did not want people to fundraise for my traditional wedding like is the norm here. I did not even want a Kukyala (first visit a groom makes to a lady's family to declare his intention to marry their daughter) even though we were tricked into doing it by my family without knowing."
Hamidah chose a rustic decor theme for the Kwanjula where the couple hosted about 150 people.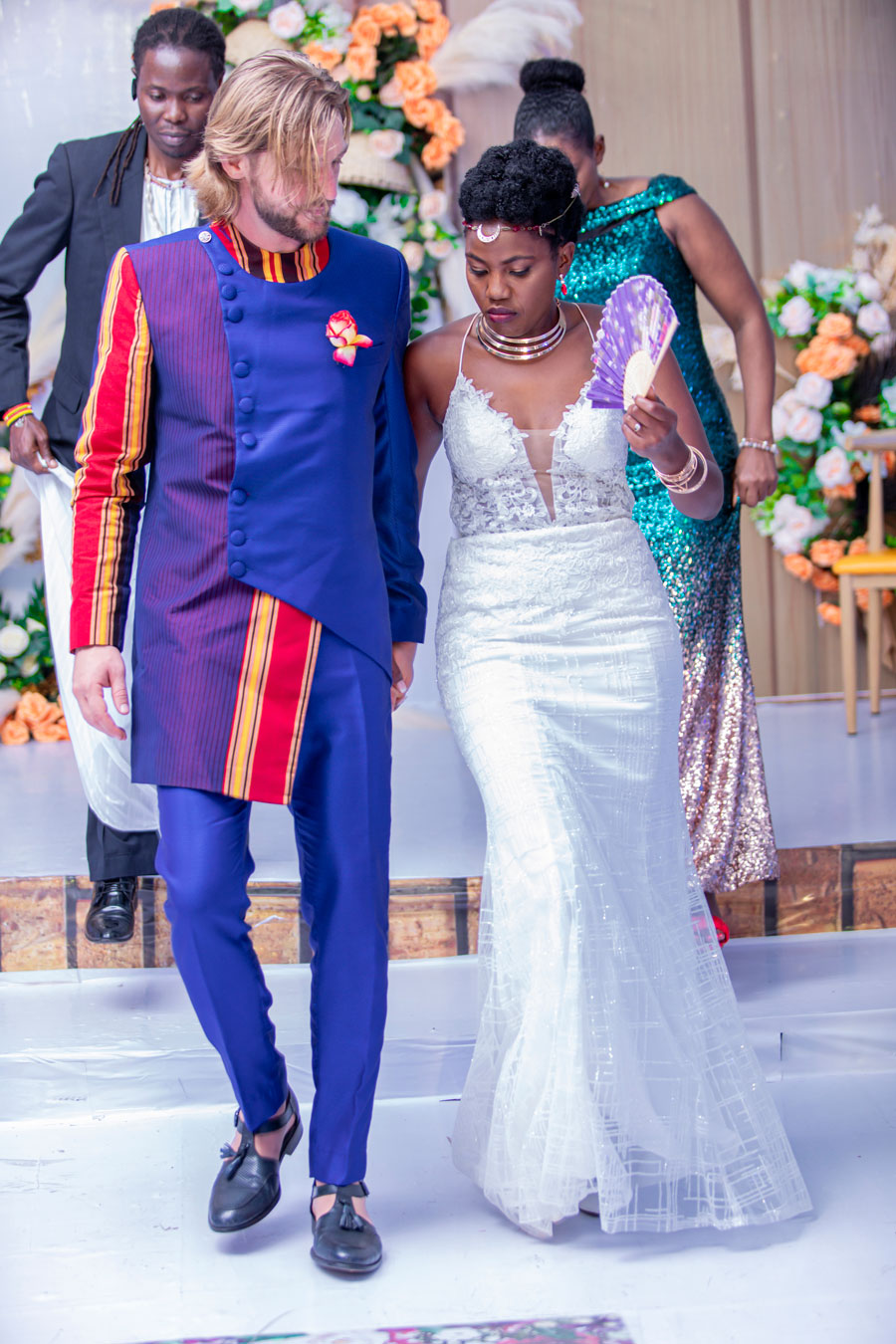 Webster was intrigued by Ugandan culture, and vows to have his children speak Luganda as one of their main languages. He is also trying hard to learn Luganda so that he can communicate with his new family intimately.
The couple used the wedding website The Knot as a digital way of inviting and keeping their guests up-to date with their wedding preparations.
"You design your website to your liking. It is an easy way to send invites and other communications to your guests.  I didn't want to use paper invites. First reason is environment (useless paper). Do you know what happens to all the paper  invitations after they have served their purpose?
Lastly, we were inviting people who know how to use the internet and were spread out across the world. Internet was just a better organized way," Hamidah comments adding that they made a few exceptions.
" Of course we printed some invitations for some of our Uganda guests. The elders that can't be bothered by internet things."
The couple's advice
Webster had a piece of advice for those who are planning their weddings,
"When planning a wedding, know what you want and do not let anyone else change it. Do not succumb to external pressure from friends, family and service providers."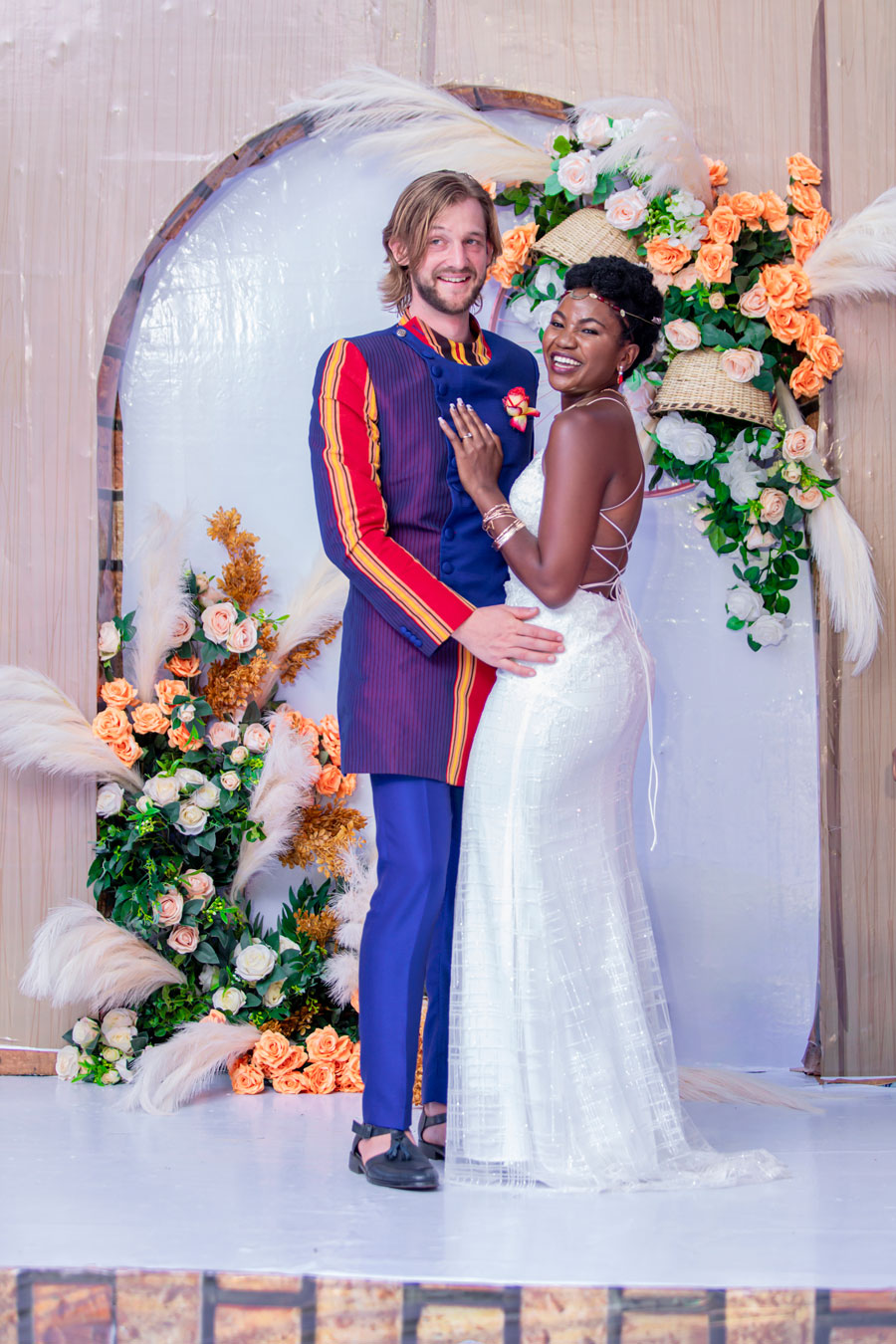 Hamidah also had a word,
"Only start planning when you can fund it yourself; do not rely on fundraising because people can disappoint you. Also, marry for love, and life will be much easier. You will not feel any difference even after the wedding. Choose someone who you believe will be the right father or mother for your children."
The couple will have a white-gown and suit wedding in Hawaii in February 2023, for Webster's friends and family back home to witness.