By Sharon Kyatusiimire
Renown USA gymnastics star and world champion Simone Biles married her fiance, NFL player Jonathan Owens over the weekend.
The two, in exciting social media posts, revealed that they had officially tied the knot on Saturday April 22, 2023 and were now husband and wife.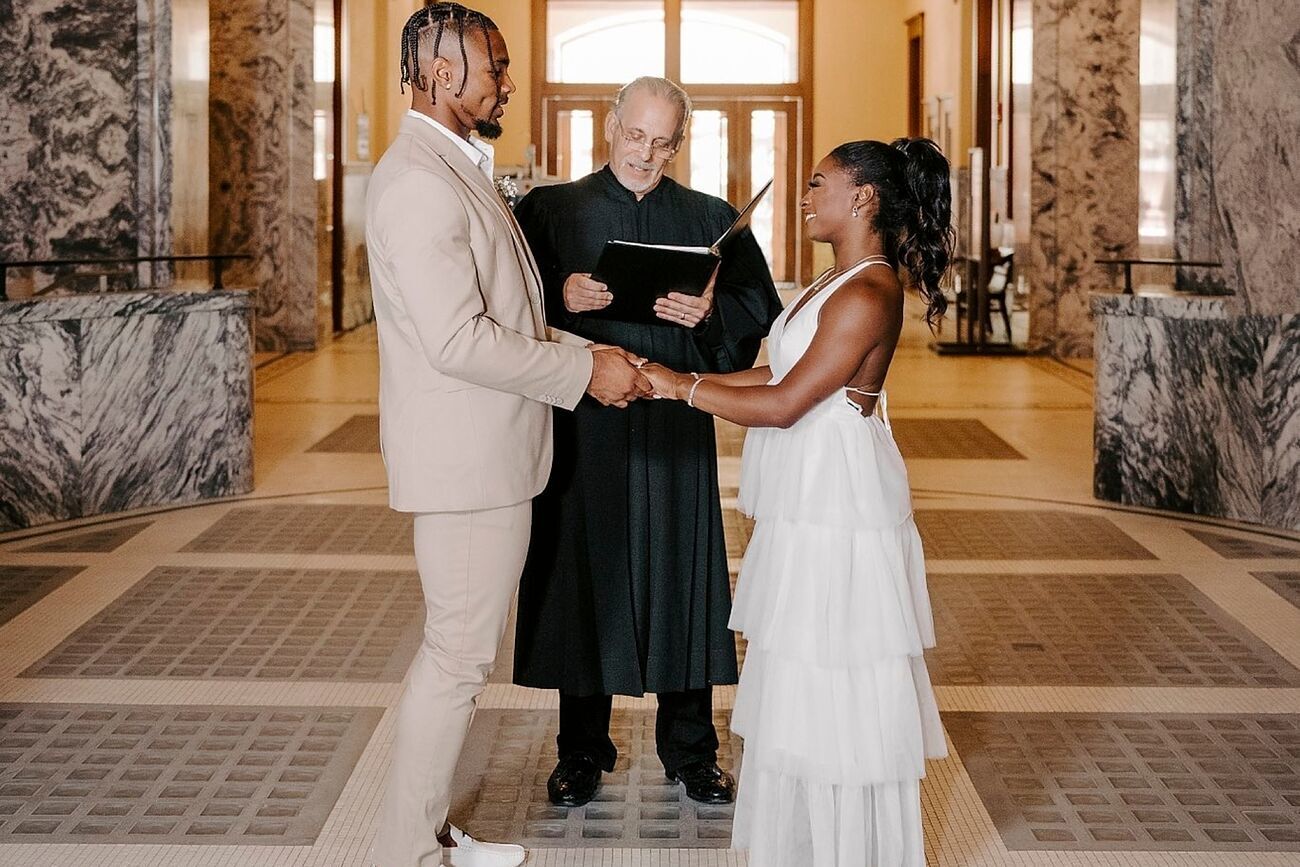 Both shared images on social media Saturday announcing their marriage, and Biles now includes "Owens" in her full name on Instagram and Twitter.
"I do, officially Owens" Biles wrote on her social media pages on Saturday.
"My person, forever," Owens wrote in a post of his own.
The announcement comes days after the couple posted a picture holding what appeared to be a Texas marriage license, with the caption, "almost time to say 'I do.'"
According to CNN, The two met online right before the Covid-19 pandemic hit and got close to each other during the lockdown.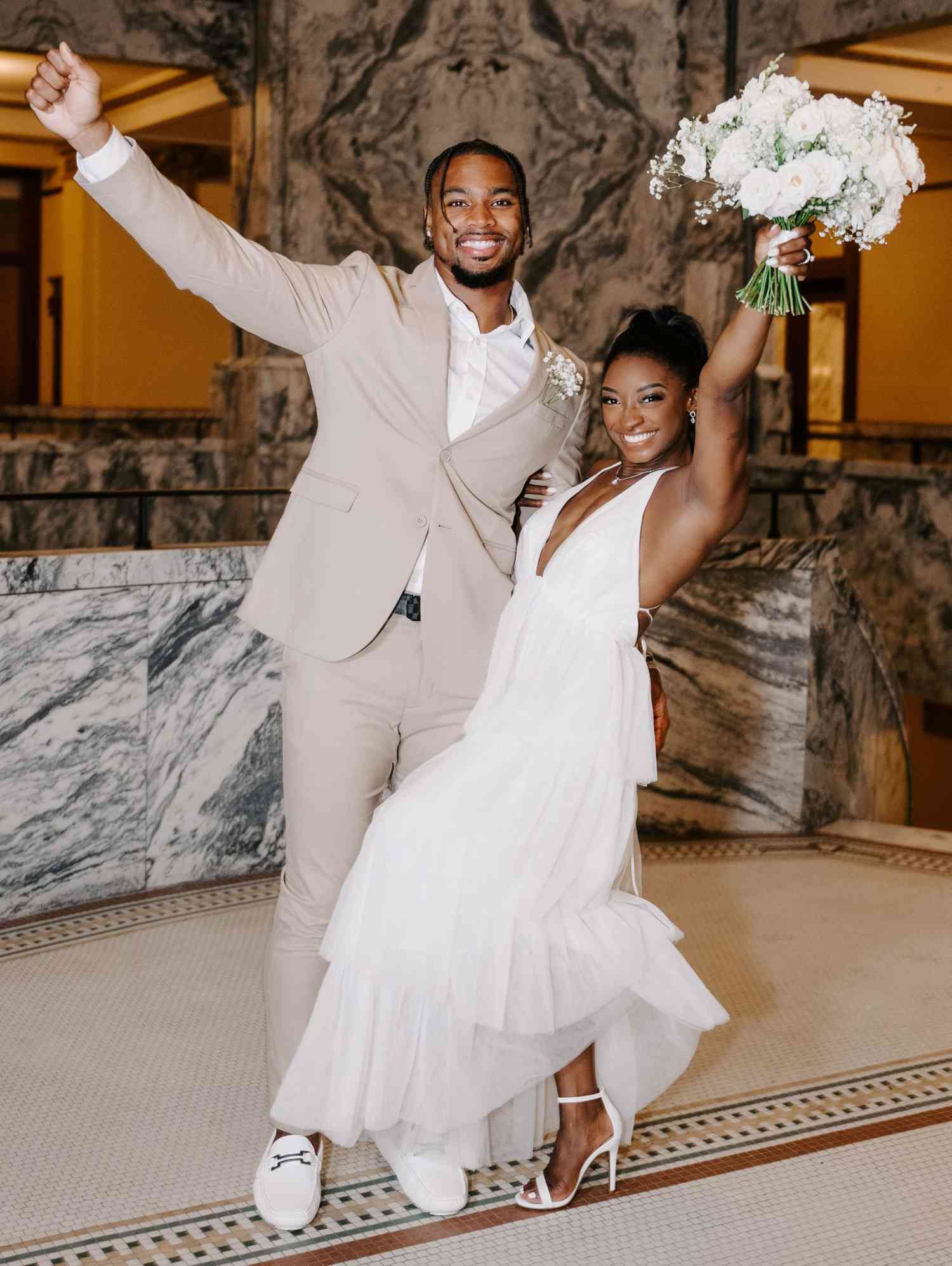 Owen in an interview with Texas Monthly in 2021 said he originally did not know who Biles was and had never heard of her and he told her so which was one of the things she liked about him. Owen said that what caught his eyes was that she had four million Instagram followers.
Thus, the beginnings of a love story that's fifteen months old between the most decorated American gymnast in history and a defensive back for the Houston Texans.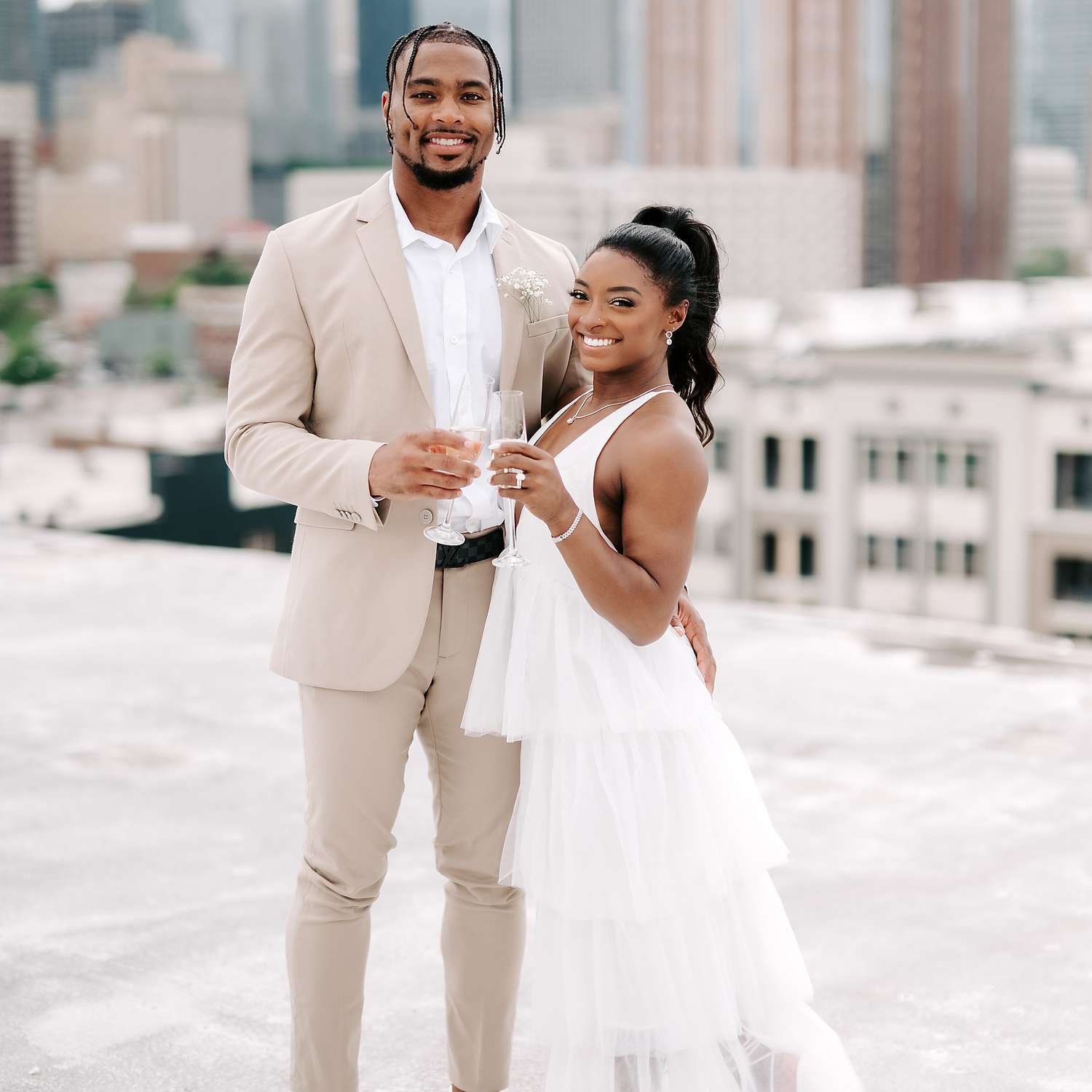 When the pandemic forced the postponement of both the 2020 Summer Olympics and training camp for the 2020 NFL season, the time away from their athletic careers was the perfect relationship builder.
"It was one of the few times in her life where everything was just shut off and she couldn't do anything, so we used it to get to know each other. It created our bond and made it stronger. Now I'm so thankful," Owens said
The seven-time Olympic medalist announced her engagement to Owens in February 2022, along with several photos of the proposal.