By Zuurah Karungi
Weddings come with a variety of preparations. As some brides look for accessories to complement their hands on the D-day, Muslim brides look out for which henna art will look better on them.
"Henna was one thing I looked up to on my wedding day, I always admired brides with Henna because it enhanced the beauty on their hands. On my day, I used less jewelry on my hands because the art said it all" says Aisha Kahunde a businesswoman.
Henna is a trend for Muslim brides partly because religion encourages women to beautify themselves and look good. In the time of Prophet Muhammad, women used it on nails and palms but as time went on, people started using it as decorative art.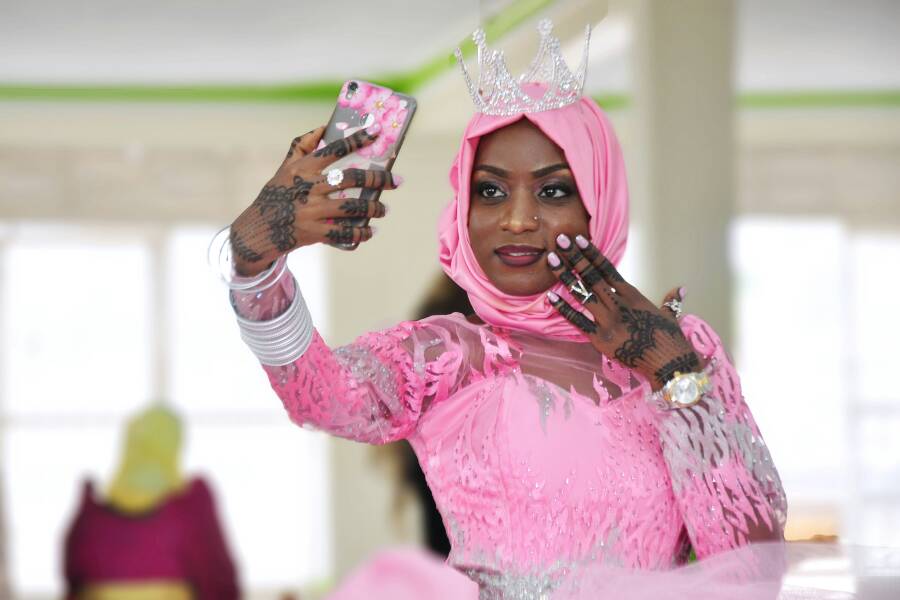 Henna is a beauty art that any bride can use to look good and be unique however, in Uganda, it has greatly been embraced by the Muslim community. Habiba Nasur, a henna designer notes that Christians can use it as well.
Henna is not limited to Muslims
Henna can't be applied by anyone especially if you want the art to come out well. It needs someone with talent, art, and expertise to doodle the different designs.
Habibah notes that henna application is not limited to one's wedding day. It can be applied any time depending on one's mood. Some will have it on every Friday, special days like Iddi, and other functions. The patterns, however, can reflect the type of function.
"The patterns applied to depend on the day. Weddings require heavy application while other days need light patterns. You can't have the entire hand covered on Friday, but it would be okay on your wedding day," she says.
Kahunde says that since she got addicted to having the henna, she always has simple designs done on Fridays, during friends' baby showers, Iddi and other special days. She says her hands feel empty and boring without it.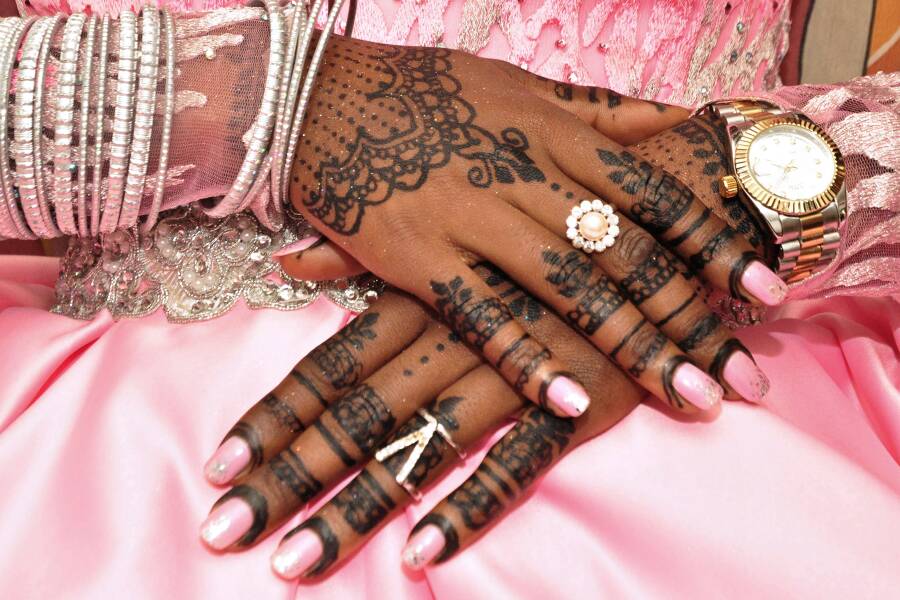 Red, black or white henna?
Amina Rasheed a henna dealer notes that henna comes in only two colours, red and black- red being the original colour. Light skinned brides look good with red henna while the dark-skinned ones with black. Currently, there is white henna although Muslims are discouraged from using. Henna can be found in most shops selling Muslim items around Kampala.
Henna designs
Habibah doesn't have a particular design book where she gets that patterns saying this limits her creativity to a particular design. She keeps an open mind and has a different design for everyone that comes depending on their skin colour, interest among other reason.
"I create the design with the client and when they feel it's good, we have it done. Sometimes, a client comes with their own design," she adds.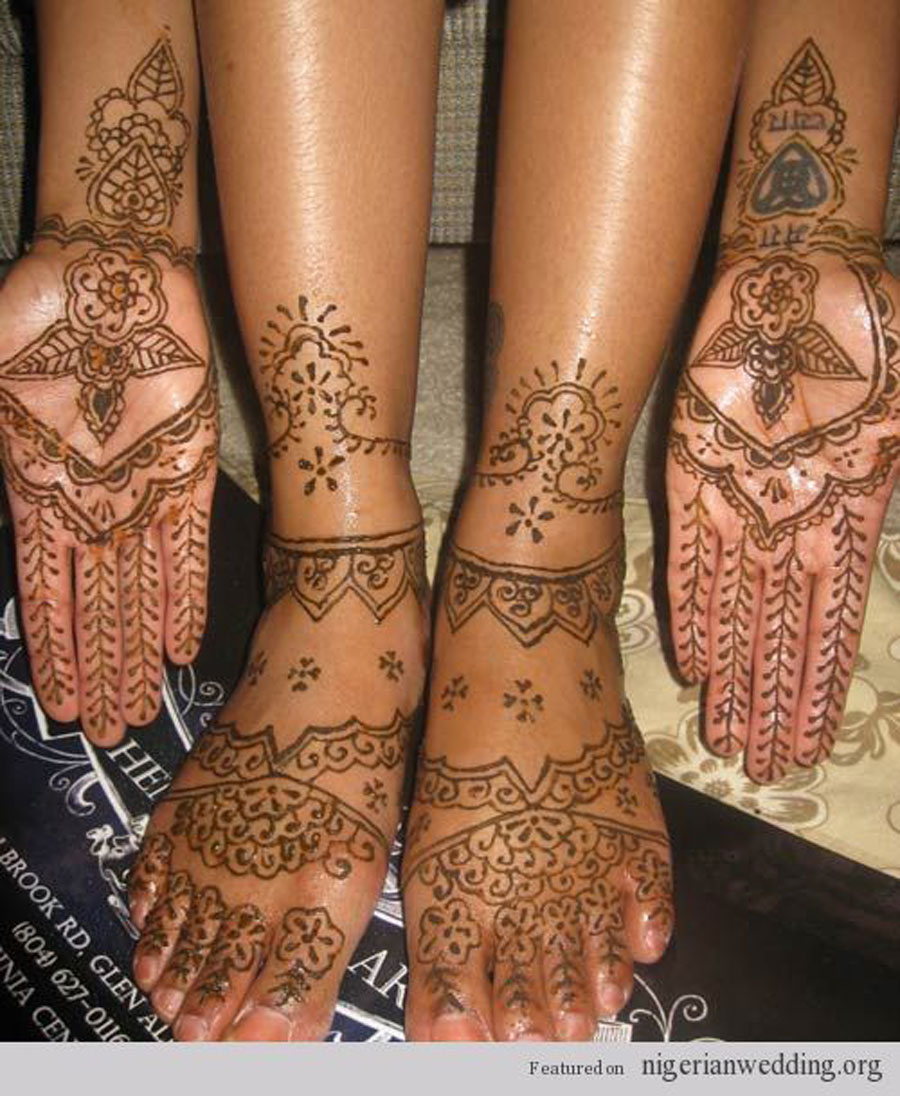 However, there are different design books that some artists use as a guide to applying Henna, Rasheed adds that these can be got in places selling Henna or Muslim products around Kampala. One should be keen as there is a lot of fake henna paste on the market.
Heavy designs may make the hand monotonous hence lose meaning beauty ways, though there are some designs that bring beauty if well applied. Rasheed believes that simple designs would create more beauty as too much of a thing is bad.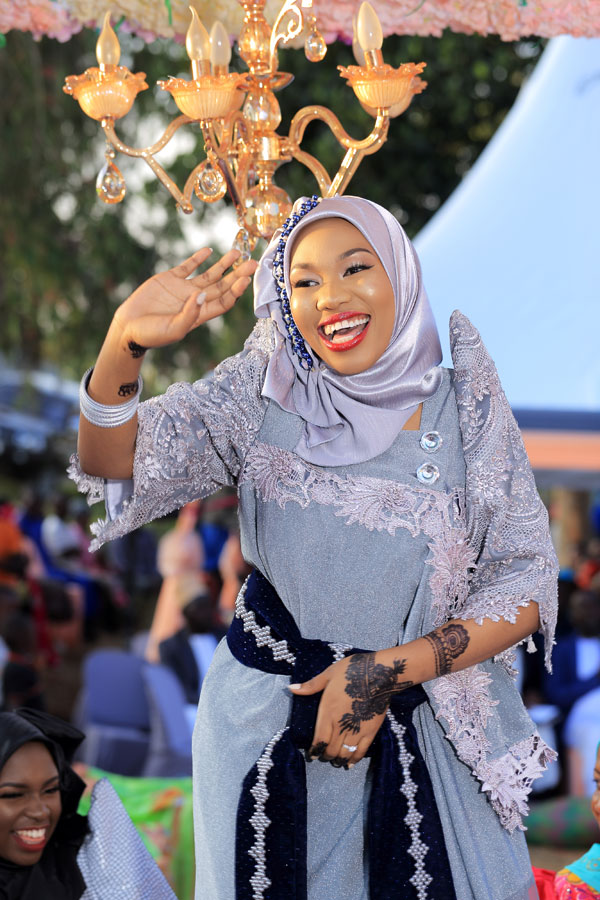 Having heavy henna and as well as jewelry would create a boring feel, you need to balance the two to get good results.
Henna can be applied on the eve of the d day for it to be fresh and defined (as it fades away with time), applying it on the exact day would be dangerous because people are always busy and on pressure so it may not come out well.
Habibah notes that just like art, some patterns have meanings depending on what it is, some depict love, happiness, joy, nature among others. However, others are just designs emphasizing beauty.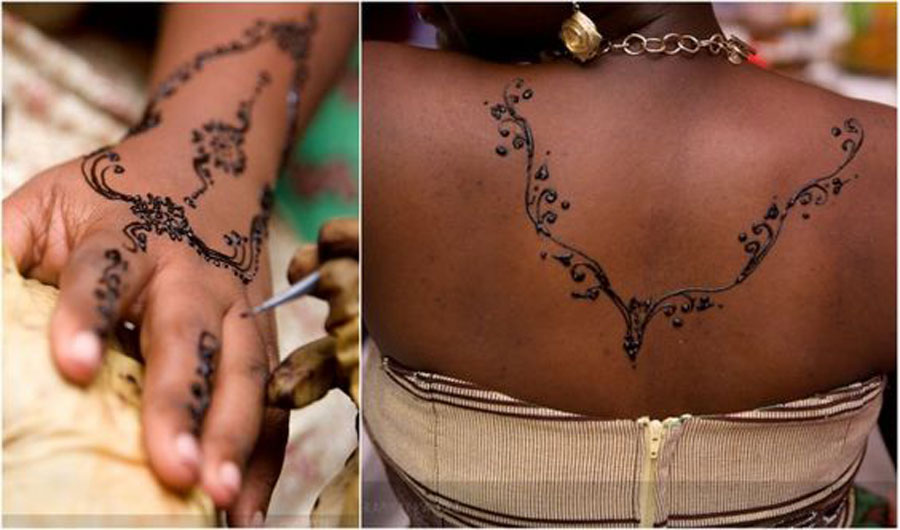 Henna is in most cases applied on the hands and legs though some brides prefer having it as tattoos on their shoulders and backs to complement the beauty of their wedding gowns.
Zaitun Sulaiman, a Shekat notes that Henna is used for beauty and allowed in Islam, however, it's not a must-have on the wedding, the bride can choose whether to have it on or not.