Eng Akram Gumisiriza has scoffed at those who make fun of his wife's housing status, being in her late husband, Sheika Muzaata's home. After the couple had their traditional ceremony at Kulthum's home in Kawanda over the weekend, her new husband revealed his wife will soon be taken to his home.
Kulthum, one of the wives of the Late Sheikh Nuuhu Muzaata stayed in her home with the late, together with their son upon his demise.
On finding love again, this angered fans and close friends of the deceased cleric who blasted the widow for allegedly disrespecting him, with some constantly making fun of her for her decision, and others suggesting that she would be kicked out forcefully. It took intervention from the State Minister for Youth and Children Affairs, Hon Nakiwala Kiyingi, to help Kulthum and the prepubescent son she had from the marriage, stay in the house.
According to Rebecca Atayo a lawyer from Landnet, Uganda, a non-profit that deals with Women Land Rights among other things, there is no legal hindrance to Kulthum's continued stay in the house, "The property is hers and the child and she gets to decide who lives in the house or has access to the property."
She however adds that culturally, some people may not look kindly upon it.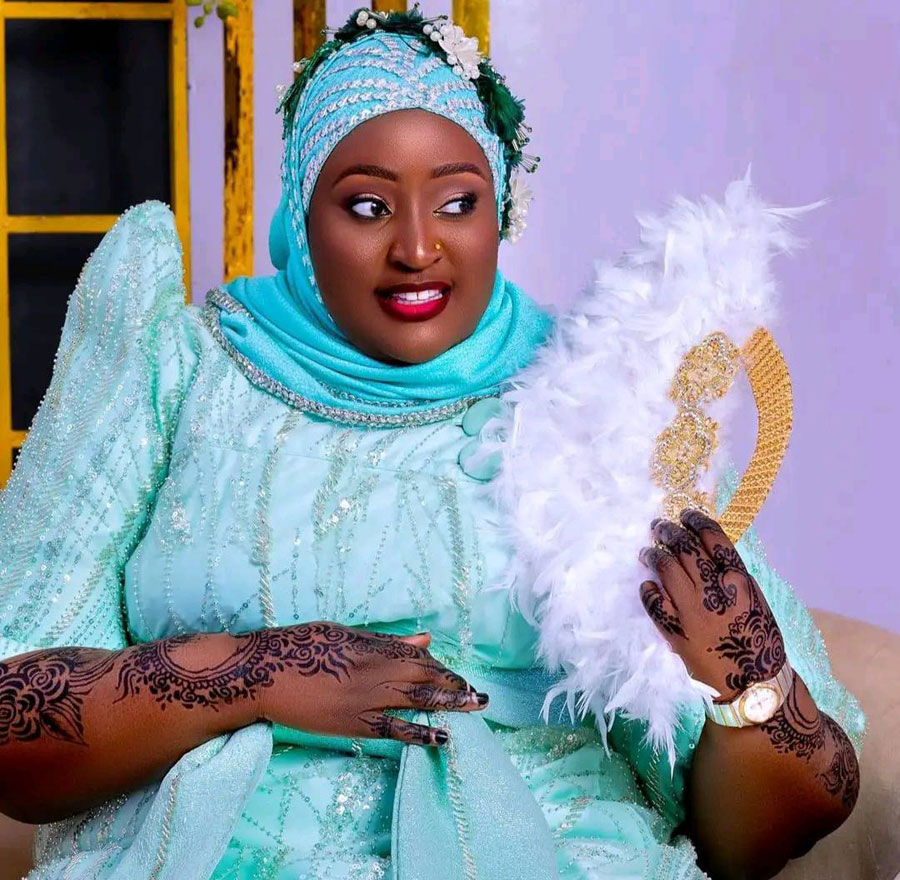 In an invite-only traditional wedding function, where the PhD holder and her engineer husband, based in South Africa, hosted 500 guests, Akram revealed that he would be taking Kulthum into his own house. He admitted that his living far away is not ideal for their marriage since the never-ending flights can be exhausting. He revealed that he would be returning home in the near future to settle with his new wife, and get into Uganda's mining industry.
The couple was smart at their introduction ceremony. Kulthum first wore a golden embellished gomesi with a purple flower on her veil to match with her husband.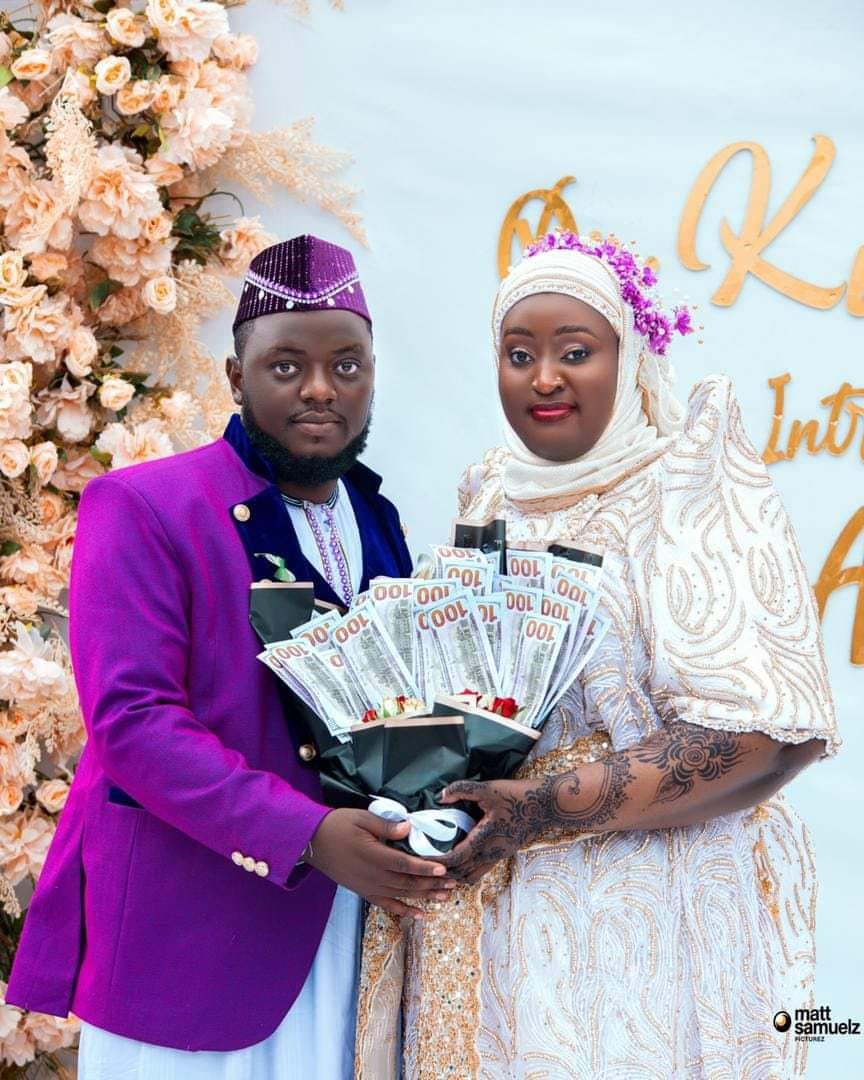 The bride also looked dashing in a turquoise gomesi with a forest green flower on her veil.
She also wore a purple gomesi, a Western Uganda attire, and a West African-theme changing attire, together with her groom.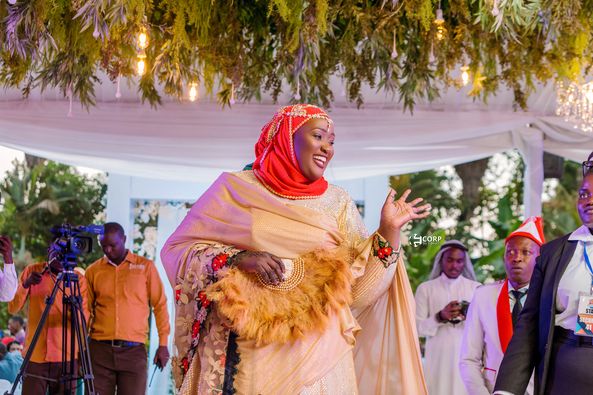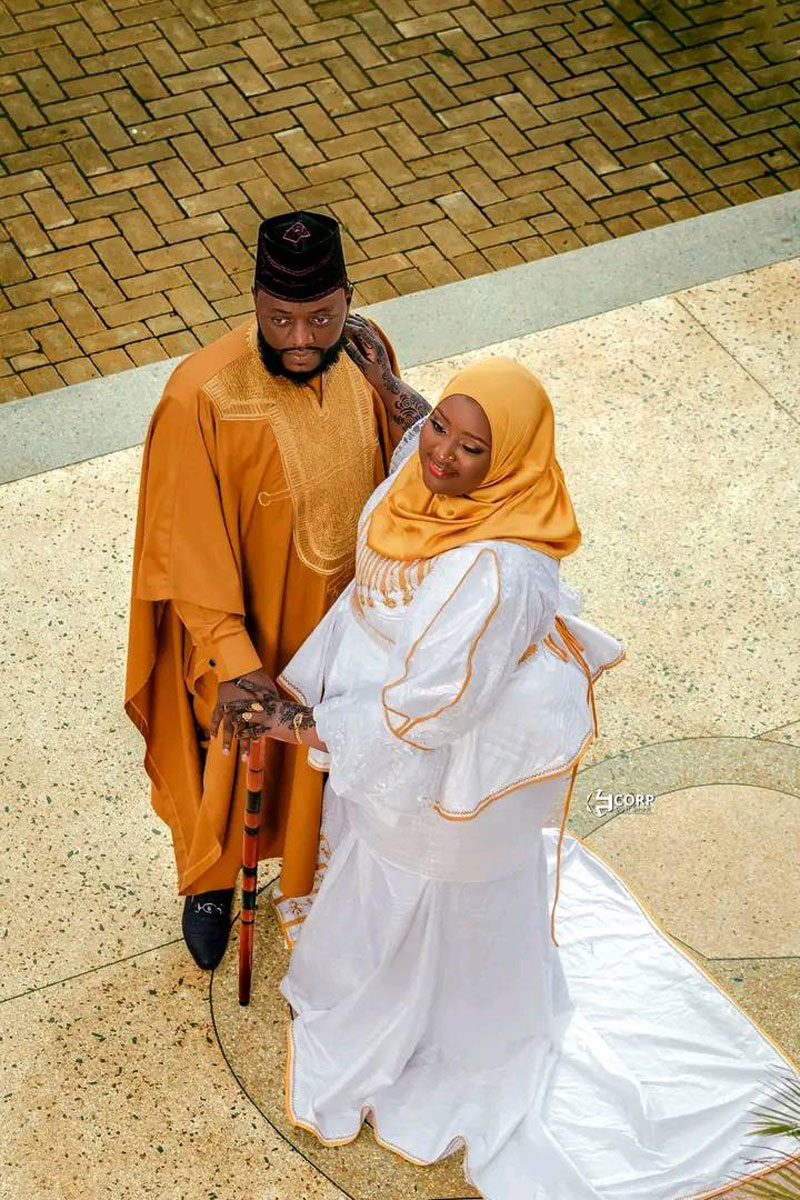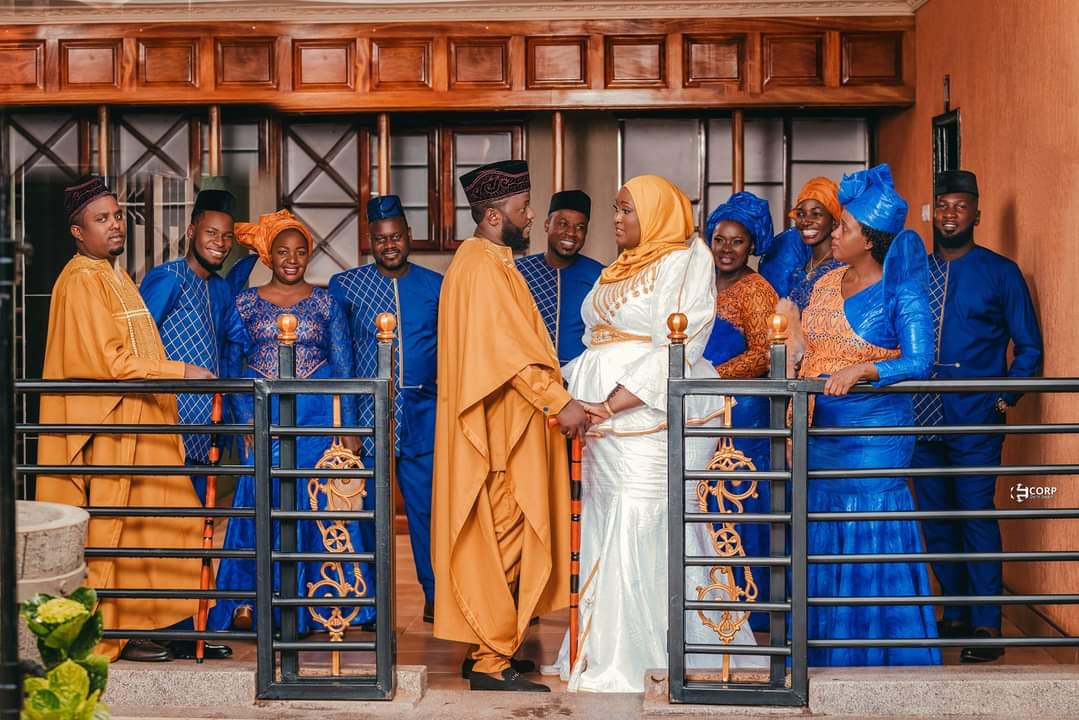 Akram brought many gifts at the introduction ceremony including a brand-new refrigerator, TV, chairs, and many other items. To top it all, he handed a brand-new SUV to his wife with the personalized license plate "Dr Kul 4 GP".
Akram while speaking to journalists disclosed that he had jetted the car present from South Africa. When questioned about why he chose South African plates even though Kulthum is in Uganda, he emphasized that with money, everything is possible.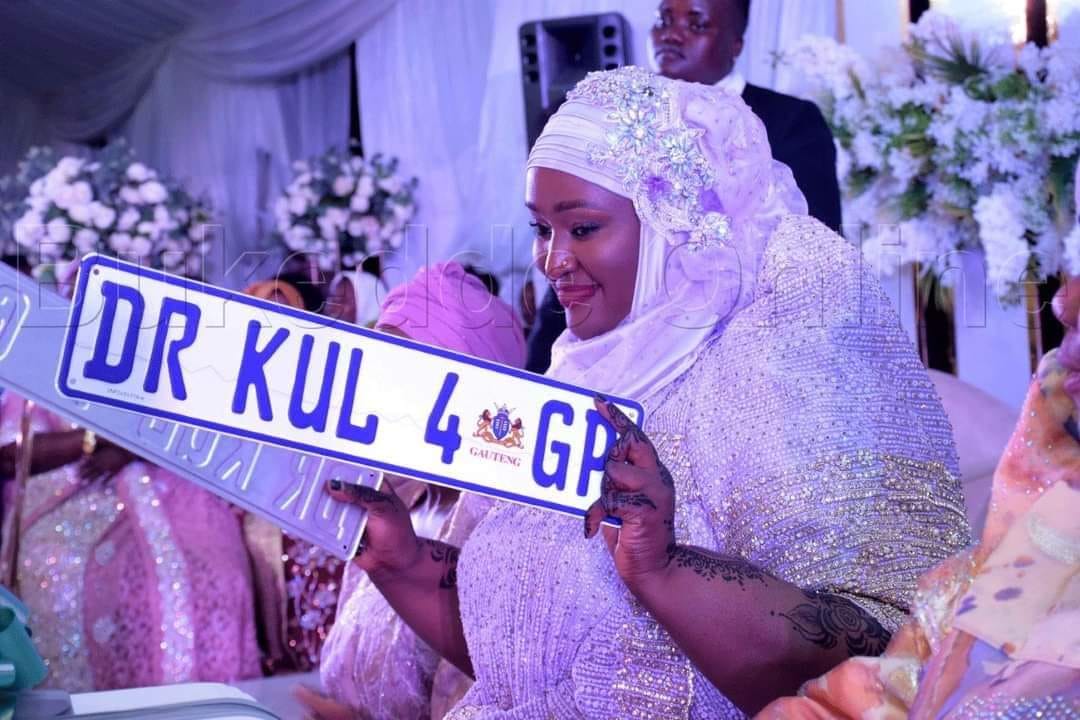 The groom says he was overwhelmed by emotion, that he had finally reached the introduction ceremony, given the number of insults he and his wife have endured for close to two years. He had also recently revealed that some people wanted to sabotage their function.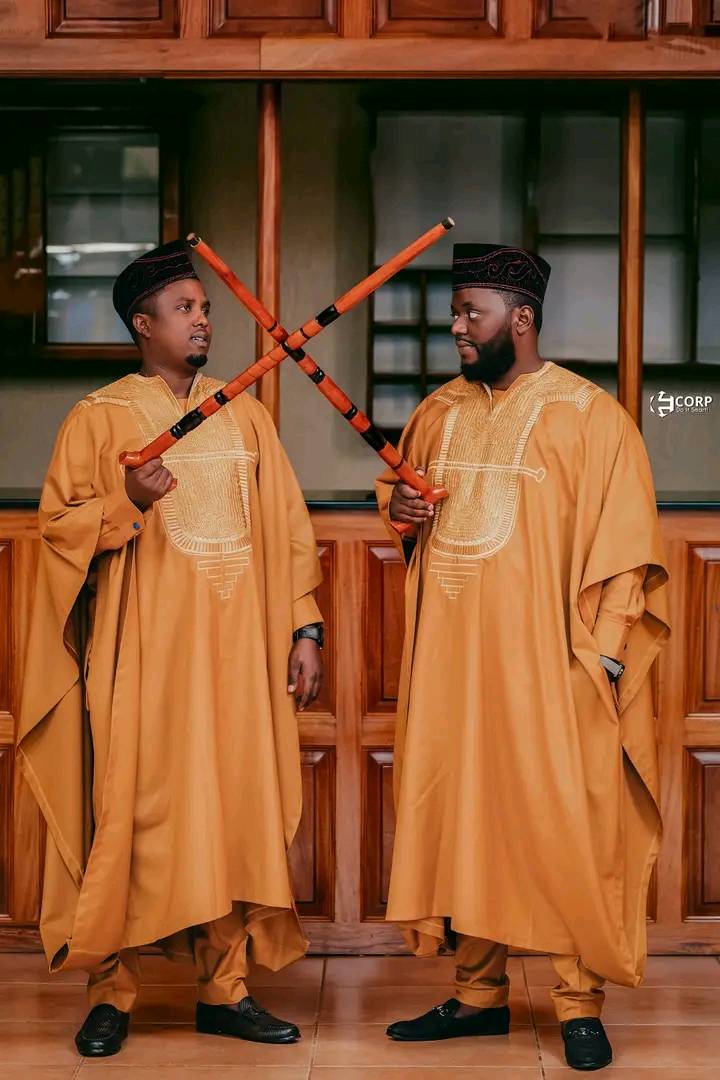 With each of them donning an aspect of purple in their clothing, the lovebirds gave their guests a lavish ceremony to remember.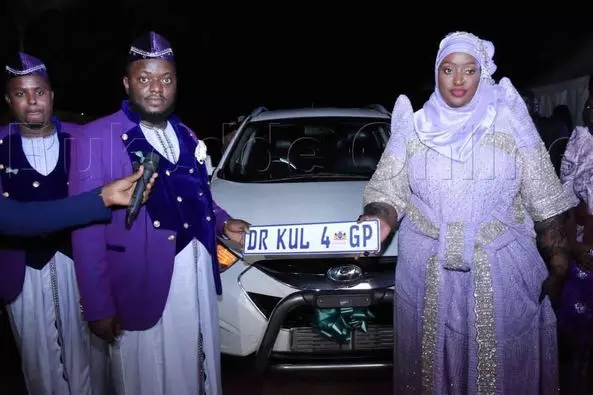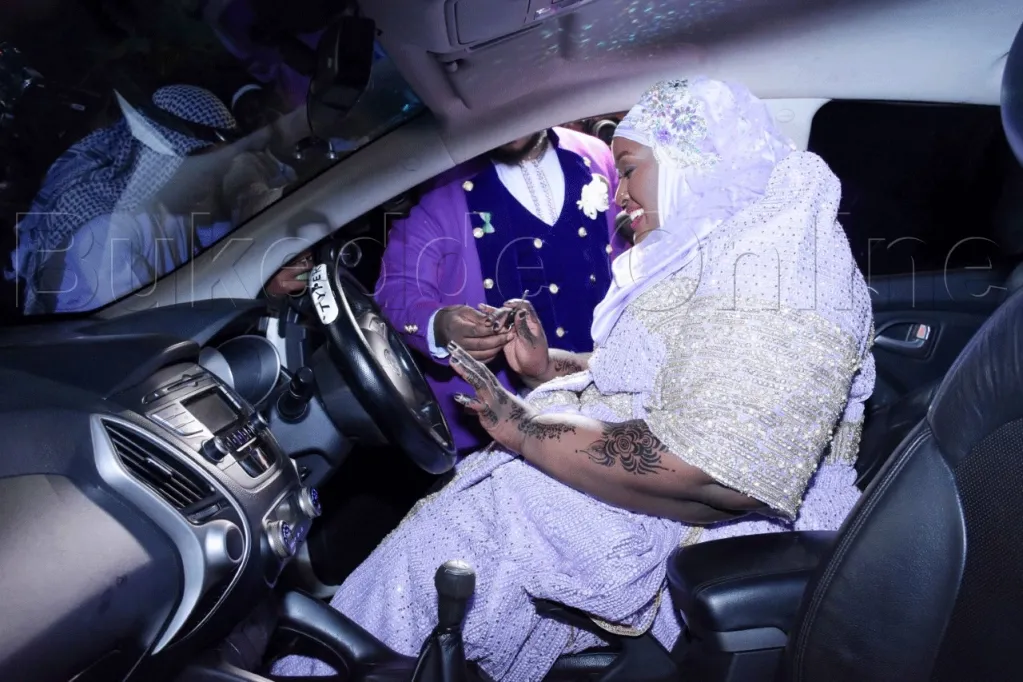 We wish the lovely couple all the best in their marriage.