By Olivier Mukaaya
Joshua Menya, 30, a monitoring and evaluation coordinator at Spark Microgrants Mbale and Mariam Mutyembu, 28, a businesswoman tied the knot last year. The two made both their Introduction and wedding functions on the same day. Like them, many couples are now having their wedding and kwanjula on the same day to save time and resources, among other reasons. The couple explains how they successfully planned their ceremonies.
Why did you hold both functions on one day?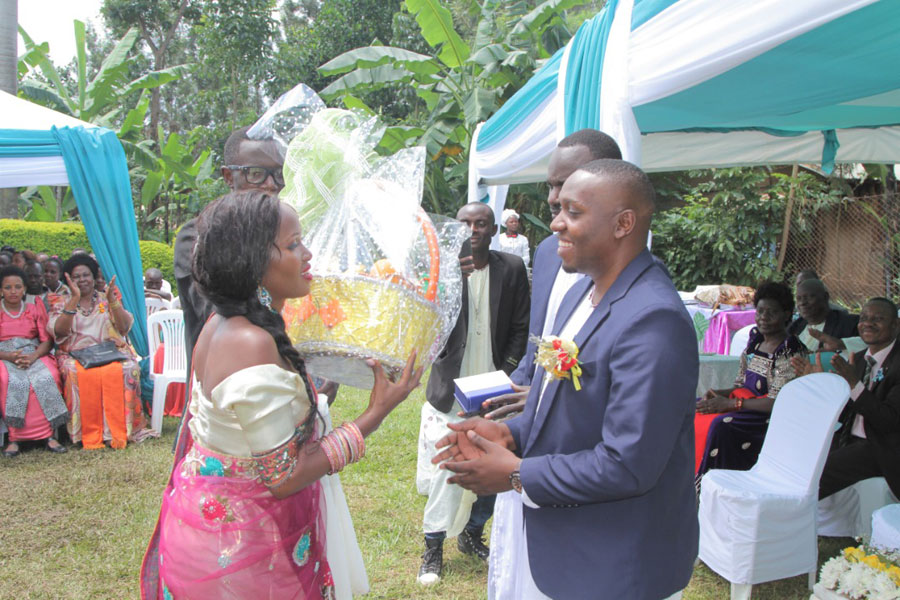 Joshua:  We needed to minimise costs by doing something we could both manage. We were working with a small budget and didn't think it would make sense to spend too only to end up in debt.
We also thought it was viable to save time and save our parents and friends from having to travel back and forth on two different days to celebrate the same people.
How were you able to convince family and friends about having the functions on the same day?
Joshua: We had a clear plan. We scripted the functions down on a piece of paper before we told anyone. This made it easy to convince our parents from both sides. Mariam's home is a 15 minutes' drive from the Church venue in Mbale and there would be no jam. We used this as a good selling point. After the parents understood, there wasn't much opposition.
In addition, we were the biggest funders of our function. Therefore, we were not an inconvenience to people. Usually, if people are giving you money, that is when they feel justified to make the decisions for your wedding.
How did you squeeze in all these activities on the same day?
Mariam: We agreed that Joshua's family would be at home by 9:00 a.m. For the most part, things were done the day before just to redeem time. For example, Joshua's spokesperson and best man brought the bride price the day before the introduction. This saved a lot of time. The bride price was well received by my family having understood that we had two functions the following day.
By 1:30 p.m, the introduction was done. Immediately after eating some food, I left for the salon with my bridesmaids. Worth noting, I chose a hairpiece called a lace weave which normally needs simple styling. This saved us a lot of time as we arrived at church before the groom.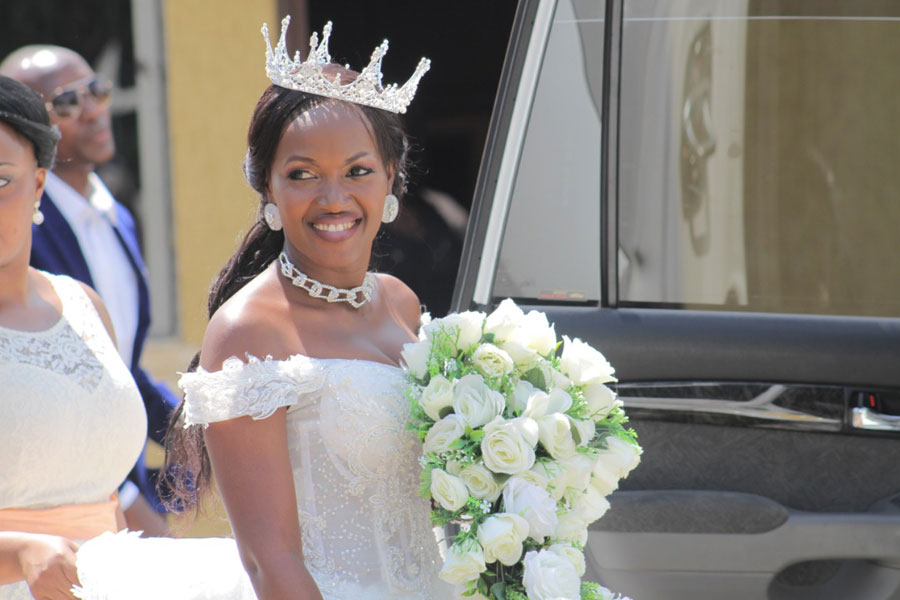 Joshua also had a small entourage of 25 people for the kwanjula.
Were you able to fix in every activity that has to be done at an introduction?
Joshua: We only did things that we thought culturally important. Somethings like having the little girls and boys greet the guests were cut out. We also didn't have any speeches at the introduction. These were saved for the wedding in the afternoon.
Mariam: We had 3 sets of lady groups and one for boys to greet the in-laws at the ceremony.
Many brides love to change outfits during the kwanjula.  How many times did you get to change?
Mariam: I changed my attires twice as we had planned earlier.  I used one gomesi and a sari (Indian wear).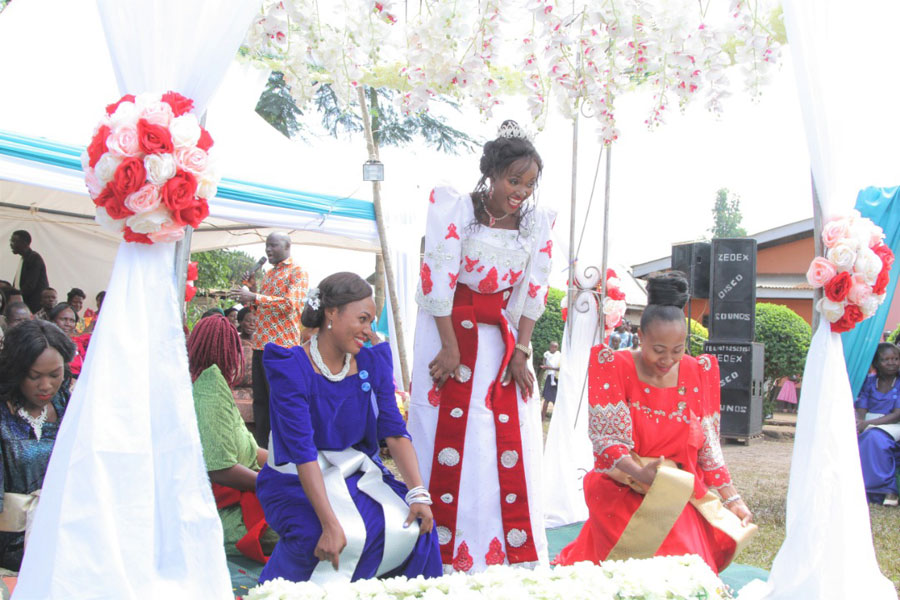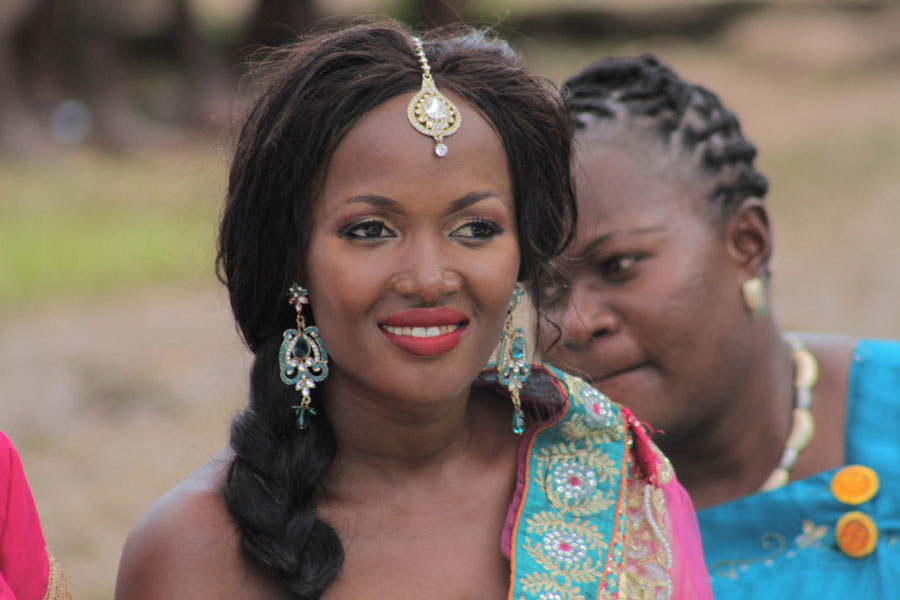 Was there cake at the kwanjula?
Mariam: No; we deliberately cut out the cake cutting at the kwanjula in favour of having that moment at the wedding reception.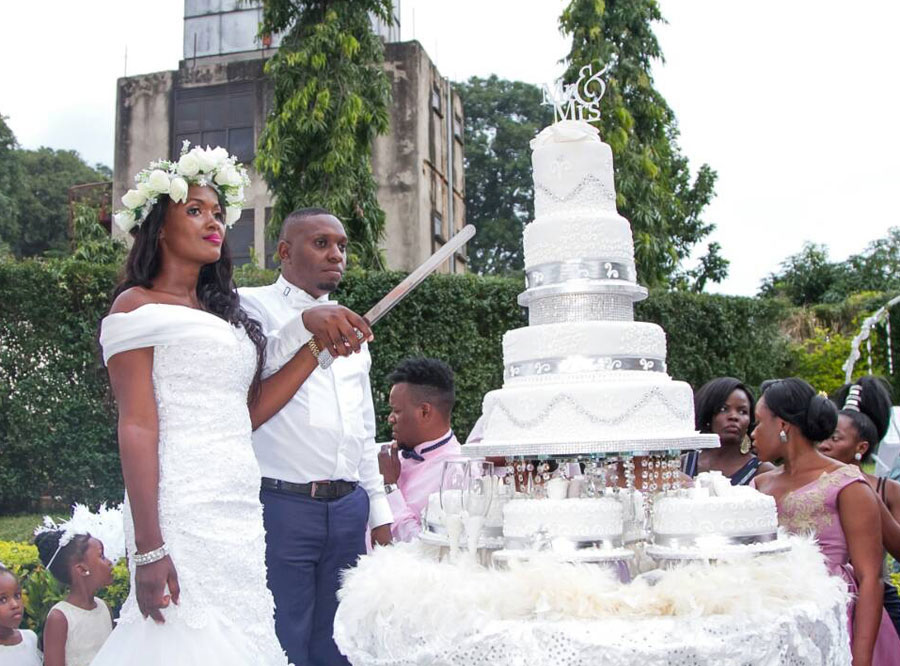 Did you serve your guests food at both ceremonies?
Mariam: Oh yes, we did. We made sure our kwanjula guests were well fed with several food varieties.
Joshua: The food was great and since we had only invited close friends and relatives for the wedding, we made sure everyone had enough to eat at the kwanjula that they did not have to think of coming to the wedding reception. This helped us minimise the numbers.
What time did the wedding start? 
Joshua: We had planned to be in church by exactly 2 pm. But the wedding started at 3:00 pm at City Victory Church Mbale. We had a 45-minute church service and exchanged our vows.
By 4:30 pm, we had finished taking photos and were at Crown Suites Hotel Mbale for the reception. We had a time manager whose job was to make sure we followed our schedule.
Did you hire the same service providers for both functions on the same day?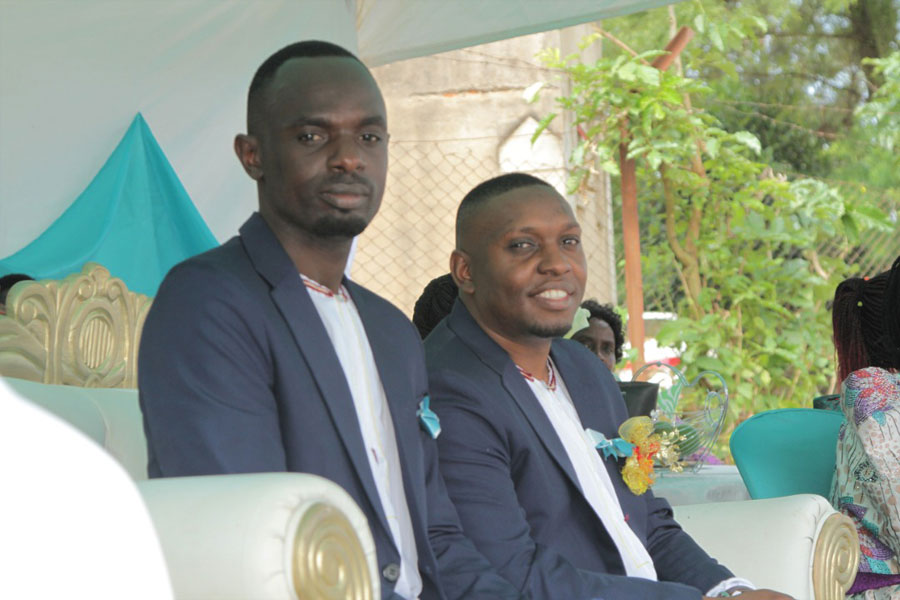 Mariam: Just the team of our photographers and the videographers. For the most part, we used totally different service providers. We didn't want to create a crisis at any point. We expected our service providers to bring their A-game. Some delivered but one didn't.
What were the challenges you had planning two big functions on the same day?
Joshua: Having to convince some family members that this is something that can be done on the same was somehow a challenge.
Plus during our planning, many people would tell us that one of the functions will not be as good. But we were convinced that if we followed the script, we would make it work. We had no regrets.
What would you say are the advantages of having both functions on such a day?
Joshua: We didn't have to stress with planning for two separate days and it was successful. In terms of the service providers, particularly the photographer, it was cheap for us since one company worked for the whole day.
Also, our families and friends did not have to travel back and forth.
Is there anything that did not go as planned because of having two functions on the same day?
Joshua: Failing to keep time was a big challenge. We lost about two hours but at least by 7:30 pm, everything was done and those who had to travel traveled that night.
Mariam: The decorator did not provide us with everything she had promised. She did not decorate the church, but because of the excitement and activities of the day, we only got to see that in the photos the following day.
What advice would you give any couple that is planning their functions on the same day?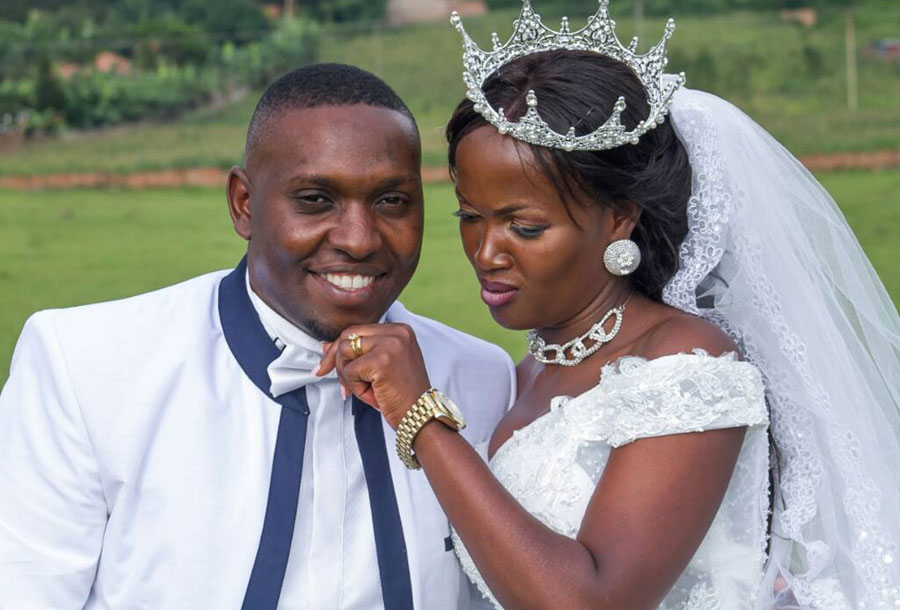 Joshua: First, script everything down. Sit and talk about what is important and cut out what would not be necessary.
Get a team of significant people who have a say when it comes to the wedding, like your parents. Sell the idea to them and if they buy into it, this will be easy.
Involve only those people who surely have to be part of the functions to avoid having a lot of misleading advice.
Have some money with you. When you don't have, whoever has the money will feel entitled to call the shots at your function.
It is also important to stay focused on what you want because some people will try to persuade you otherwise. We did this and it was successful. This shows that it's possible.