A newlywed London based couple is in great distress after a man identified as Tony Asega reportedly disguised himself as a member of the Ndere Troupe staff just to rob them during their wedding reception party on Saturday, August 10th at Ndere Troupe Centre in Kisaasi, Ntinda.
In a video posted on Facebook, the accused is seen removing his jacket to cover something that was on the couple's high table. He is later seen coming back after a few seconds, picking his jacket with some items underneath it and leaving the venue hurriedly.
One of the victims at the event narrated that Asega who was dressed as an usher escaped with two clutch bags, one for the bride and the other belonging to the matron.
The victim claims that one clutch bag was worth 250 pounds approximately Shs1.1m and the other was 180 pounds approximately Shs800,000. Among other items that Tony took with him were two wedding cards, one consisting of Shs 1 million and the other had Shs400000.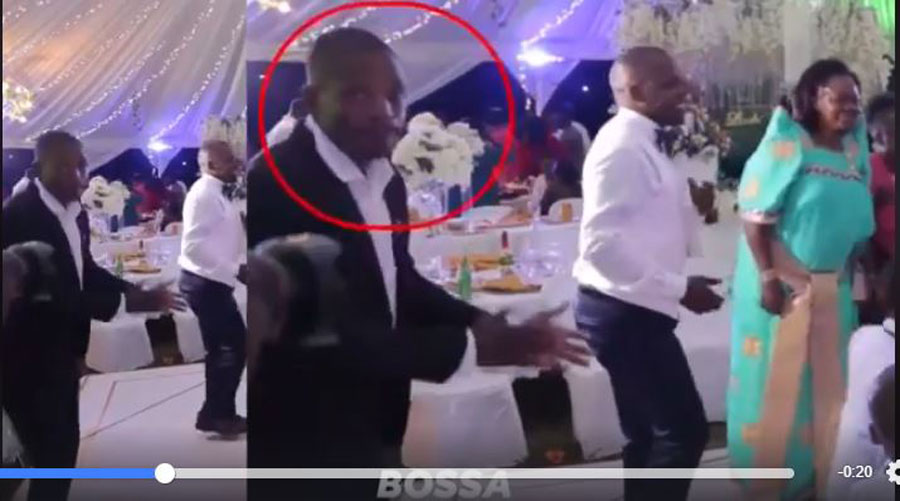 The victims add that all this took place as they had excused themselves from the high table and the invited guests were having some fun, dancing since it was coming towards the end of the ceremony.
Unknown to the thief, the wedding's videography crew from Lane Production Uganda were capturing the moment. They were later able to review the video, revealing the thief and his tactics.
When the victims approached the Troupe's management about the situation, they denied knowing anyone of the like among their workers.
After the video went viral on Facebook, the accused has been identified. It is said that he goes by the names Sony Daren on Facebook and is a resident of Kyebando living with his wife and two kids.
Tony is still on the run as the couple is doing its best to find his whereabouts.
Watch video:
Victim's story
In a call made by our reporter, Ndere Troupe Center has revealed that they have solved the issue but declined to confirm whether or not Asega is part of their staff as the matter is under investigation by the police.