By Zuurah Karungi
Year after year, the face of wedding ceremonies change, just like many other things on this earth. We share some of the latest trends, some we love, some we think are interesting and others we are not too sure about.
Gazebos
Not too long ago, the bride and groom usually sat with the rest of the entourage at the "high table". This has changed. Today a mini gazebo is created and heavily decorated to match the trend. Different designs are incorporated and matched with lots of lighting.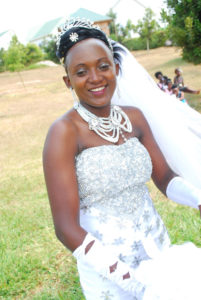 Flowers are added to bring in a bit of nature and elegance. Two special seats usually in various designs and shapes (love, birds etc.) and usually white in colour are placed for the couple to sit on while the rest of the entourage sits elsewhere.
Strapless gowns
Strapless gowns seem to be the choice of gown for about 90% of many brides out there. In some cases, the women will cover their shoulders and back, with a little coat made of lace while at the religious ceremony in church or the mosque, but once the ceremony is done, the coat will come off and the strapless gown will take its place and appear in the photos and reception in it's glory.
Cake
Initially when making the cake for the reception, a tiered cake of two pieces was enough. But today, Leah Mugasa a baker notes, people order for tiered cakes with five or more pieces. A wedding can have as many as 20 cakes on the cake table.
Others have gone ahead to put multiple cakes on each table such that when bride and groom are cutting the centre piece, the guests are also cutting the cakes on their table. This reduces the trouble of going round to serve everyone.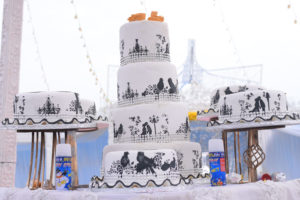 Also, cakes today are not only in the usual circular, square or rectangular shapes. Bakers are asked to make cakes in the shape of something that carries meaning for the couple for example a Bible, house, fruit etc.
Decorations
Where decorations were a simple matter in the past, they now tend to be one of the most expensive items on the wedding budget. Theme colours have to be followed. Napkins now come in different colours adding glamour on the tables. Charger plates (the large decorative plate on which the plates used for eating are placed on; they are usually gold or silver in colour) and decorated bottles are also now seen are most weddings. Chairs are covered with coloured and decorated cushion covers that match the day's theme.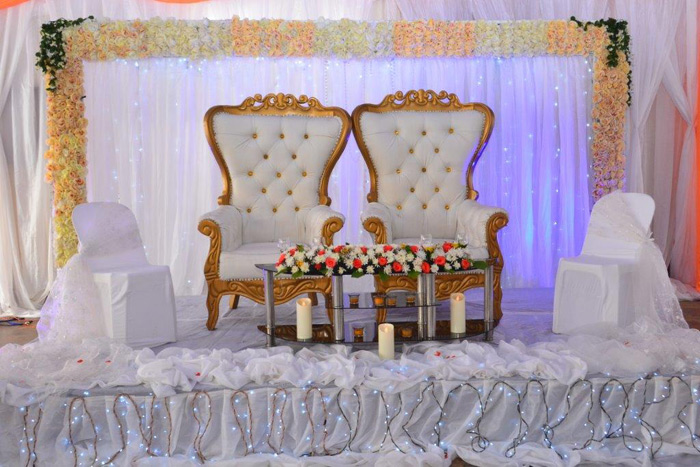 Photo shoots
While some people take photos earlier in the day before the church ceremony, "Today some people take their photo shoots a day before the wedding," Ronald Musinguzi a photographer says. We don't know what to think of the idea but it is a developing trend.
Many couples do so in order to avoid wasting time or being caught up in a jam after the shoot and walking into the reception late. In addition to that, while garden photos are still cherished, others are choosing to have the photography team come along with props such as background canvases so that they do not have to go to the studio to take pictures.
Entertainment
Previously, the church choir or professional band were the main forms of entertainment. Now, local dance troupes are invited to bring a bit of culture to the ceremony.
Artistes and comedians now feature prominently at wedding receptions with some of them being fully booked for months on end to perform at the functions. The couple usually invite their favourite musician to usher them in at the reception or entertain the guests.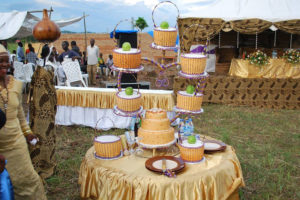 Wedding planners
We all know that however well planned a wedding is and however much money a couple has, organising a wedding will still come with stressful moments. This is where the wedding planner comes in, to help the couple put everything together. Ugandans are now hiring wedding planners to help them plan their big day.
Broadcasting their functions
Today people will pay to have their weddings broadcast on TV. As they raise funds for the wedding, an amount to have the function aired is also set aside.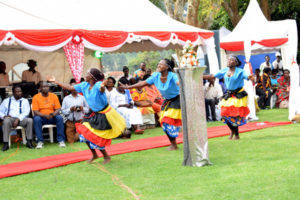 Health eating
Mugasa says that some people are going healthy and avoiding acidic foods and drinks, so when they hold their functions, they prefer to serve juice to their guests as compared to sodas and other drinks. Fruit desserts are also emphasized compared to confectioneries.