By Desire Mbabaali
One of the things that can leave you feeling frustrated on your wedding day is when at the reception, you have to watch as rain is running down their guests' faces or the wind blowing away the tents and destroying a well set up decoration. You also don't want power going off in the middle of a speech or your guests gasping for breath in a hot, poorly ventilated conference hall. This is why it is important to think about all the details before deciding which venue your reception party will be.
What to consider before choosing a venue
Dr Christopher Ssetumba, director at Crystal Power Décor and Sound, an events company, says that there are a number of things one should consider before choosing a reception venue.
First, the location and accessibility of the venue is important. "How easily accessible is the reception venue especially from the church/mosque where the couple has tied the knot?" he asks. They should be in close proximity or a fairly short distance. If the church is in Entebbe for example, why choose a reception venue in Bweyogerere? This might also be a hindrance to guests especially with the traffic.
The other thing is the venue itself. "Is the venue secure? Does it have enough parking space for your guests with cars? It should also have utilities like clean toilets that are in good number and clearly designated for women and men. It should have electricity and generator for back up," Ssetumba explains.
If the event is outdoors, do the gardens have grass, just in case it rains? Do they have pavers? If it is just open ground, it can get soggy on a rainy day, so stay away if possible. For an indoor function, is the hall well ventilated? Does it have windows or air conditioning for a cool ambiance?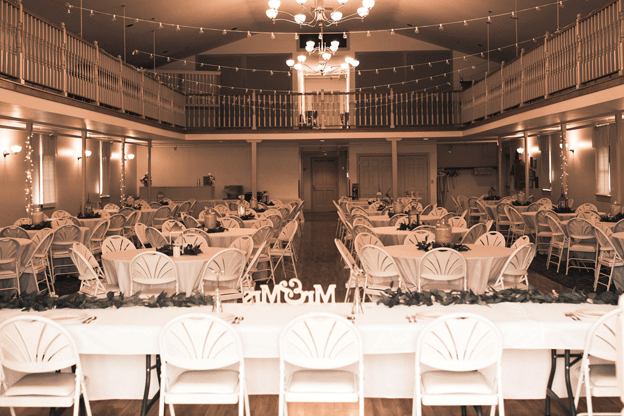 Space must be considered. "How big is the space outdoor? Some gardens are very small that all the tents cannot fit or will feel just too packed – which kills the décor," he notes.
What are the available alternatives?
Sharon Kwikiriza, a wedding planner notes that some of the available options for reception venues are indoor – which might include halls, hotels, restaurants, churches and then outdoors. "Here, we can think about beach shores, gardens, or someone's home.
Ssetumba notes that one of the key issues that will determine which venue to choose is the amount of money available. "If the couple cannot afford a hotel venue, they might prefer a garden. But if they have enough money, they can decide to be indoors," he says.
Furthermore, the season can also guide one's choice. "For a rainy season, indoors is definitely the choice while in a dry sunny season, outdoors will do the trick," says Kwikiriza. "To some people, it is in their culture or social set up to prefer something simple, like a simple reception at the beach," Ssetumba adds, concluding that in general, being indoors is more expensive, than outdoors, especially when it comes to decoration because a lot of draping and lighting have to be done.
Does the timing matter?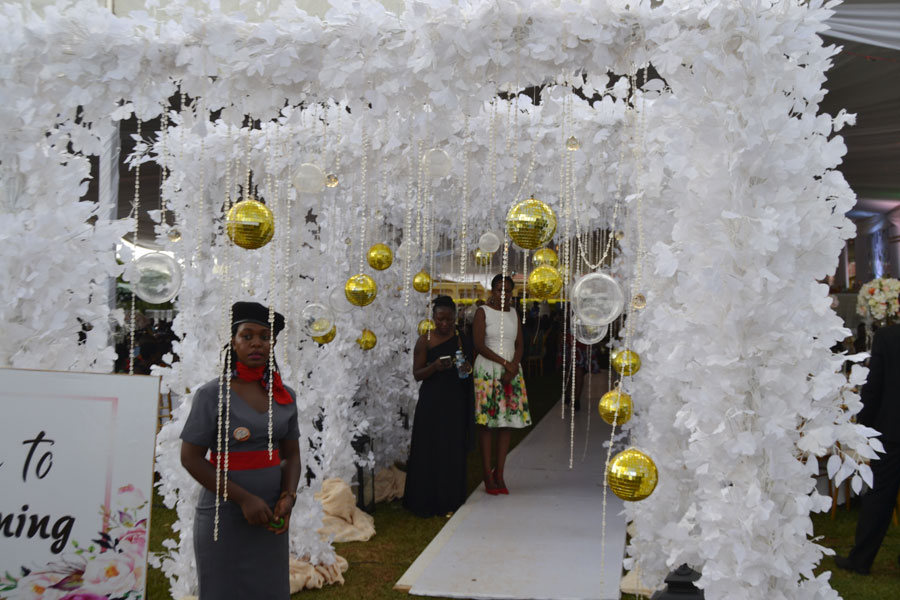 "This absolutely matters," Derrick Kyambadde, an events manager at Sparkle Events emphasizes. "There is a season when almost everyone is planning and doing a wedding – usually around December, January or generally third term holidays. At such times, make sure you make your booking way before the event," he says.
Additionally, there are venues that are always busy, like some hotels and gardens. To avoid disappointments, always book well beforehand so that your reception venue is confirmed.
The back-to-school season when people are broke and financially reserved is also a tricky time especially if one will have wedding meetings, Ssetumba notes. He also cautions that people be aware that times like the lent period when the Anglican and Catholic Church don't officiate weddings.
What service providers to think about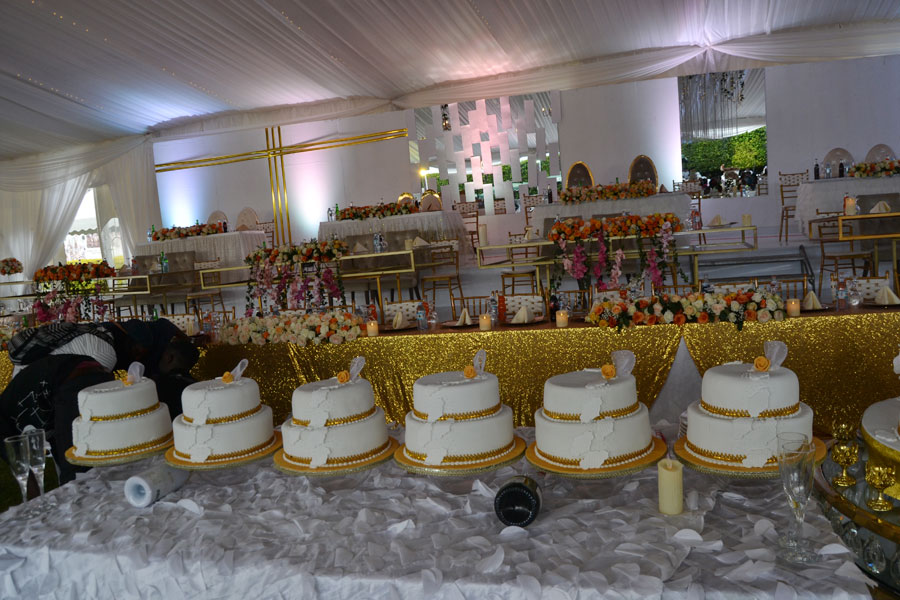 While thinking venue, Kyambadde says the first service provider to think about is the decorator. What is your theme colour? What is your total number of guests? Which tents are you going to use?
Second is the food and beverages. "Are these going to be offered by the venue owners or they will come from outside? In most cases, hotels, and conference halls offer you the food and beverages, and are usually strict on numbers," Ssetumba says.
In addition, the music and PA system should also be thought about early enough. You need a system which will be able to cover the entire area. You also need to be sure about the tent providers if your wedding reception will be outdoors.
Packages
Gladys Matsiko, an event organiser with Perfect Functions advises that couples should look out for venues which offer different services as one package. A venue might be able to give you the space, tents, chairs, tables, platform, PA system as one package. Or a hotel might give you space, food and beverages, and a honeymoon package. These help cut on costs.
So be in the know, and get that wedding reception venue that will work well.