By Mercy Geno Apachi
She vigorously dances away the night in excitement for the much anticipated marching down the aisle day is the next.
By the time her half made corn-rowed head meets the pillow, the morning, unaware of her special day, is a few hours shy of bringing out the most piercing sun rays.
Forcefully awakened, she panics and yells herself hoarse at every body until her hair is imperfectly completed and her makeup hurriedly done.
Finally at the altar, as she leans forward to make her binding vows to the love of her life, her eyelashes fall over too and the congregation gasps.
The anonymous bride is embarrassed forever. If you do not want to know what she felt like, we have some tips.
Dos and Don'ts of wedding facial and hair make-up
Do many make up trials before finally wearing the last choice.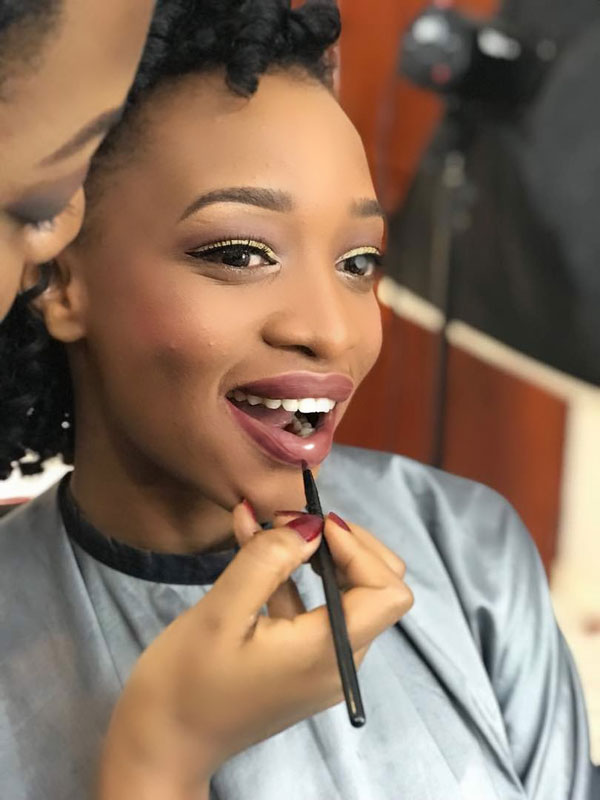 Trials are irritating and time-wasting but it prevents you from showing up with a ridiculous face.  Wear different kinds of make up and let friends critique. The one with the most compliments is the one that eventually makes it to the public.
It is advisable that you begin working to perfect your skin a month or more prior to the wedding date.
"This is because one may not know what products her skin is allergic to and therefore different terrible reactions may occur in the final moments ruining the bride's day," Samantha Byakika Mwirigi, a make up artiste says.
Lemon is good for cleansing and toning the skin whereas honey and egg white mask are great for exfoliation. Some people use baking soda but sometimes it is too harsh on the skin hence it is advisable to mix it with something mild like honey, avocado, bananas or paw paws.
It is better you do a little bit of research on how to blend them. A lot of information is on the internet. Put your smart phone to use and learn how to do these home recipes so that you don't necessarily go out to the spa.
For once in your life-time, if you have never, it is advisable that you allow yourself to look deep in to your pockets and buy expensive services.
You need professionalism so that everything done to your face or hair is perfect. Therefore you may need to go off from usual routine of doing your own make up to going to an actual facial studio or spa in spite of the high prices.
"Even us professional artists would leave our jobs and let other capable people do the make up for us. Besides, every bride deserves to be pampered on her big day," says Byakika.
Opt for natural (human) hair pieces instead of synthetic ones.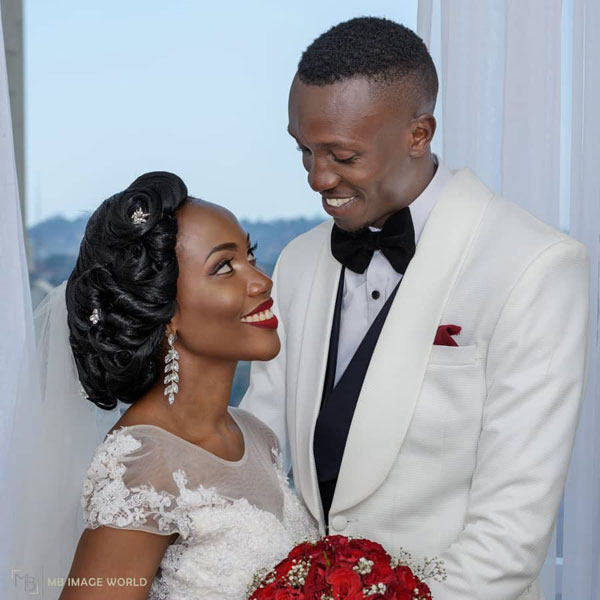 Natural hair pieces may be more expensive but are totally worth it.  They are comfortable on the head and avoid skin irritations that may require the bride to scratch her scalp hence disorganising the hair do.
Taking care of natural pieces on the other hand is cheaper than synthetic ones for all it takes to set it right is spraying with warm water whereas for the artificial one, one has to buy hair spray and with time it gets tangled up.
"Usually what I advise every bride wanting to do a piece to use is the re-known Daniella piece. It  is soft and the perfect one can blend well with African skin complexion," Latifa Bweyinda, a hair specialist at Zziwa Hair Studio says.
However before doing the chosen piece, one must wash and treat their hair as well as make sure there is no over growth.
"Usually hair growth at the fore head is controlled by doing baby hair, that means softening the extra growth and making it sleep. People should apply mousse before putting the softening oil," Bweyinda adds.
The natural look all together is a better consideration for the day.
Many may quickly disagree to that but the advantage is, it is less expensive. The natural hair may only need hair extensions but after the wedding you can still use it.
This however does not mean one leaves the face entirely bare. Highlights are important.  One should look like a bride.
You should not have the everyday look for this is once in a life time. Do a little contouring and blush additions on your  cheekbones and eyebrow bone.
"You do not  want to look dull in your wedding photos and that is why it is important to go to a professional so you will not hate your wedding pictures," Byakika says.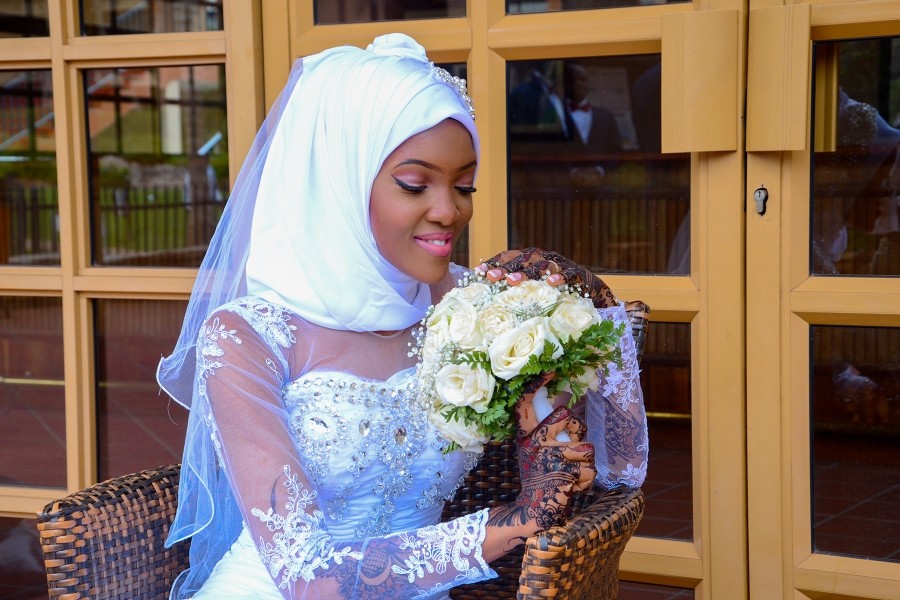 Consider the authenticity of your products.
Before buying them, ask yourself if they are genuine or fake. Byakika advises that with products like mascara you should look for water proof mascara so that if you are emotional and  may cry, it does not  get washed down your face ruining your makeup.
"I for one often opt for Matt products and Primer to help stick the make up for longer," she says.
Often consider doing hair styles you have used before.
According to Zziwa, the owner of the hair studio, it is better to use something you have used before and received compliments so that you are assured of looking great on your day.
The excitement to look different on the day is inevitable but often try to avoid new looks for they can turn out to be a disaster.
Always consider the venue of your event.
Is it going to be outdoors or indoors? Those determine what and how much make up you are supposed to wear.
If the sun and heat are too much, you will obviously sweat. You do not want to use a lot of products and end up shining and looking messy.
"If your function is outdoor, opt for matte products. They help to block out the shine and the oil. Your  primer should be oil blocking and the finishing spray or fixer should have a matte effect. This  enhances your great looks in  photography," Byakika states.
If you may not afford to have a makeup artiste around you whole day, always  use primer and fixer for they help makeup stick especially if you are going to be out doors.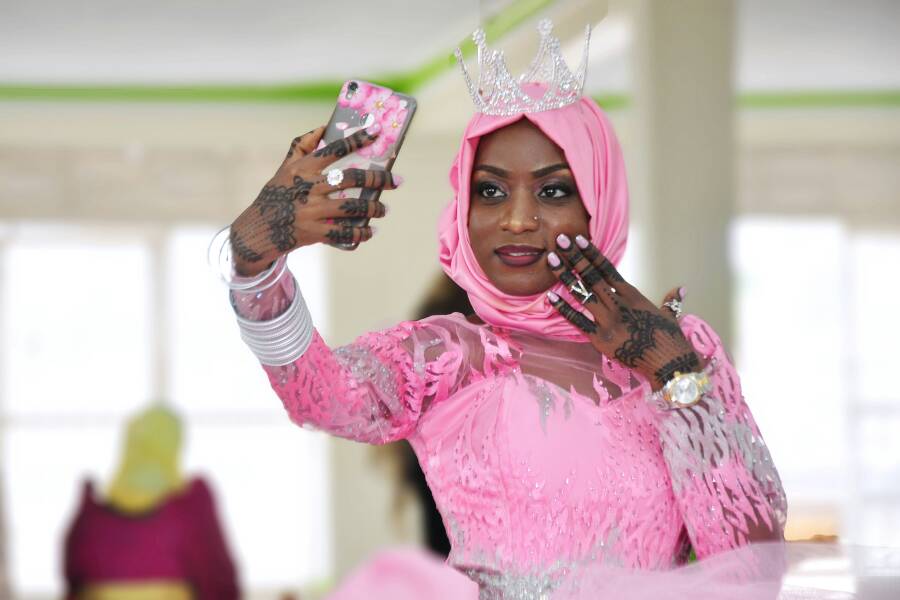 Always be self aware.
For example, make sure you know the shape of your entire head. According to Zziwa, women should avoid doing hair that is as big as a basket for those are only for run-ways and not real life.
Bweyinda says the hairstyles chosen should befit the different sizes and shapes of foreheads.
" A person's face matters for  middle parting or side parting is done depending on one's fore- head. Middle parting is  for short foreheads."
Therefore it is about time you all took the images projected by your mirrors seriously.
Always opt for hair that is held up in to beautiful buns.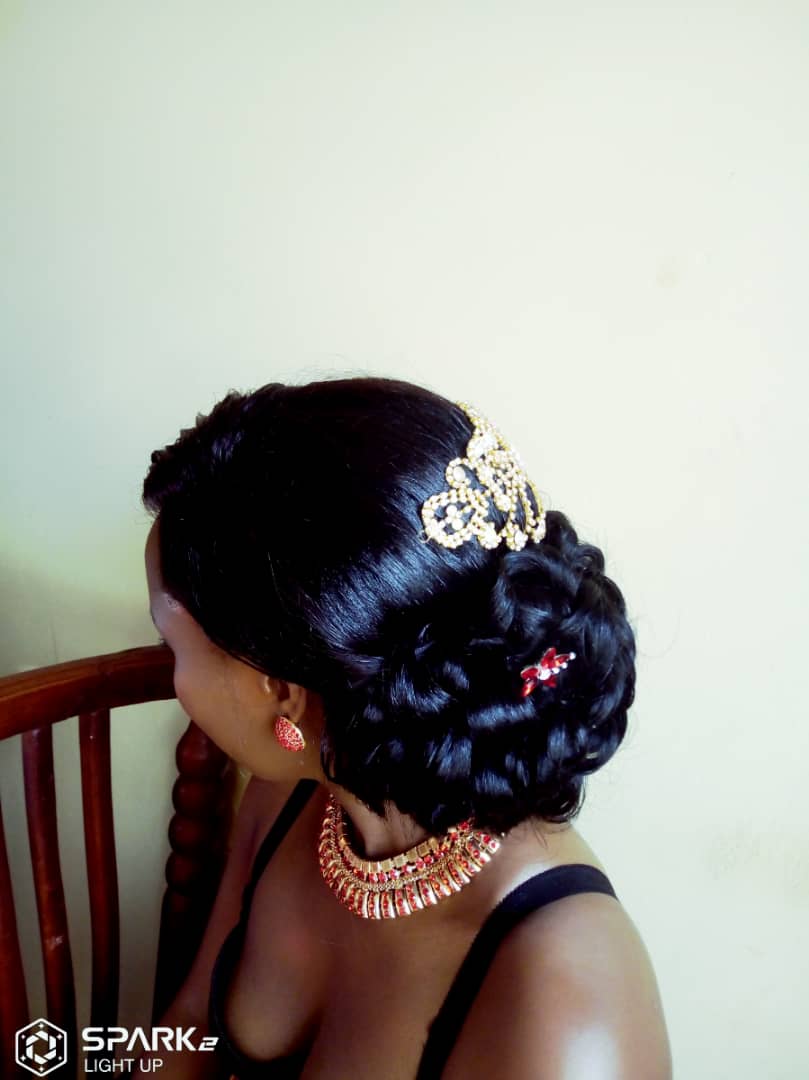 This is for the sole purpose of exposing your beautiful facial make-up.
If you opt for bangs, fringes or bobs, it will hide your expensive efforts. Keep those stylish hair dos for your day-to-day life
Consider using individual eye lashes.
Individual lashes are artificial ones that are put one by one instead of the single strip.
The single strips look plastic and unreal and can easily fall off and in the end you will look like a barbie doll.
These individual lashes lashes can be done a week or three days prior to the wedding.
Opt for a subtle look.
Simplicity is beautiful therefore avoid putting too many hair accessories as additional braids and many others.
Simply use black pins to hold your hair in place so that they are visible.
Make up depends on the style of your dress.
If it is open, your complexion should be marching. You do not  want to  have a very light face compared to your other body parts.
Your make up artiste should therefore be of quality service to blend your skin complexion.
The good part is, make up has no limits. There are some products you can put on your arms and back to add the glow.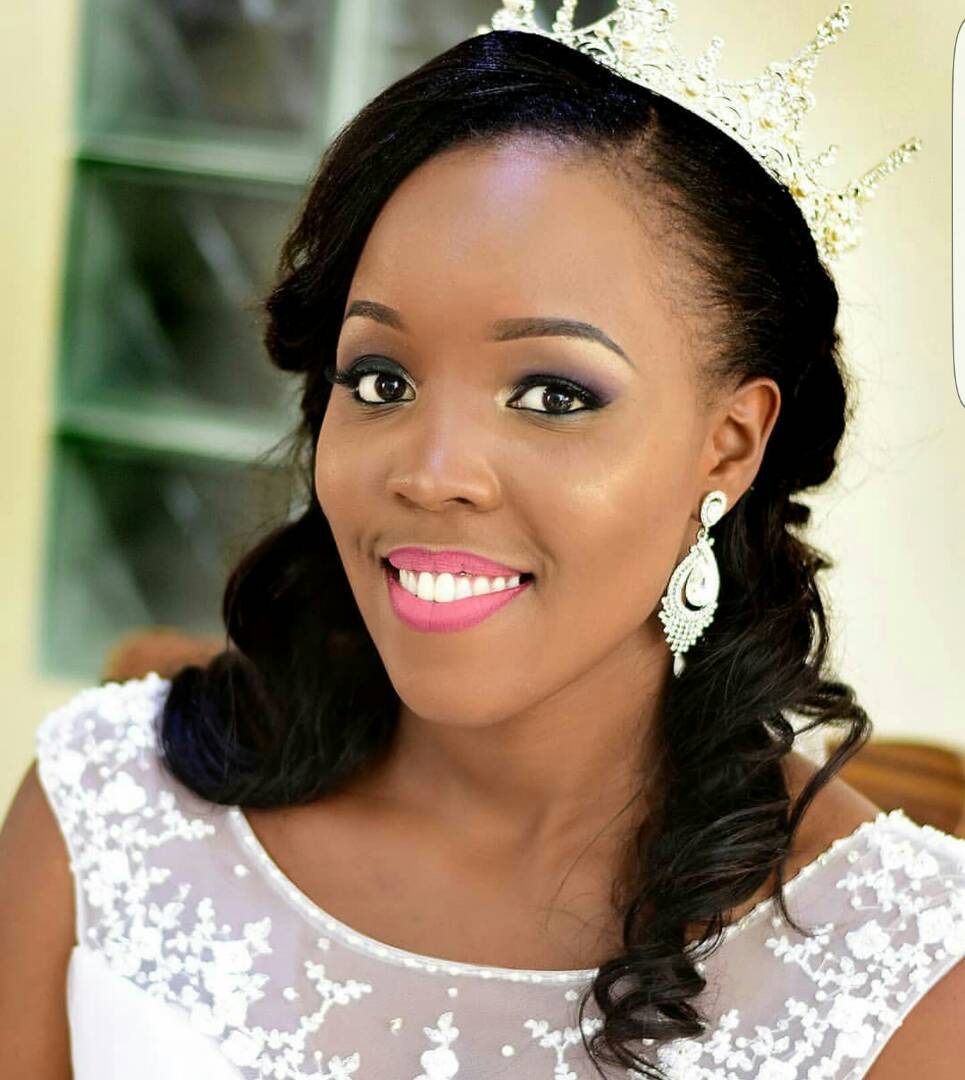 Do not go so bold on the lips.
Black and bright red lipsticks on the big day are a no-no. Black lipstick first of all takes away the celebratory mood.
Probably some lip gloss or soft pink, nude lipstick can work for brides in white dresses. Bold lip stick can be done before photo shoots or before the reception.
Finally, always prepare in time.
Do not rush the make up, rather go in time. Things that are often rushed do not look good at the end of the day.
For example, do not do a facial a day before the wedding. Let your face rest. Take a lot of water to hydrate and make your skin smooth and glowing.
Have the most fabulous of days with a  beautiful hair and makeup to match the occasion.