By Claire Balungi
On the morning of April 14th this year, stand-up comedian, Jonathan Wamani (@jonathanpuzzle) took to his Twitter and made a cheesy announcement that read;
"Am the first Munyoro to bring the church with me to the beach."
Along the tweet was a photo of the excited groom and his pretty bride, Daniella Akellot dressed in a rather unique wedding gown with African print. Their mission with the afro-styled dress on their wedding day was to demonstrate that Africa is capable of love and more.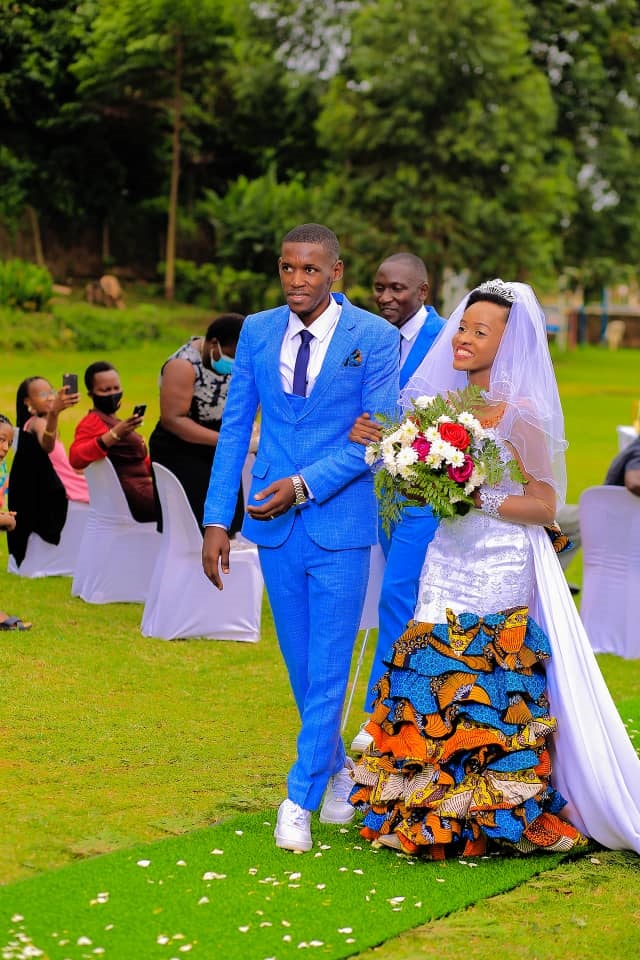 The couple officially became husband and wife on the eve of Valentine's at Nyange Resort and Marina.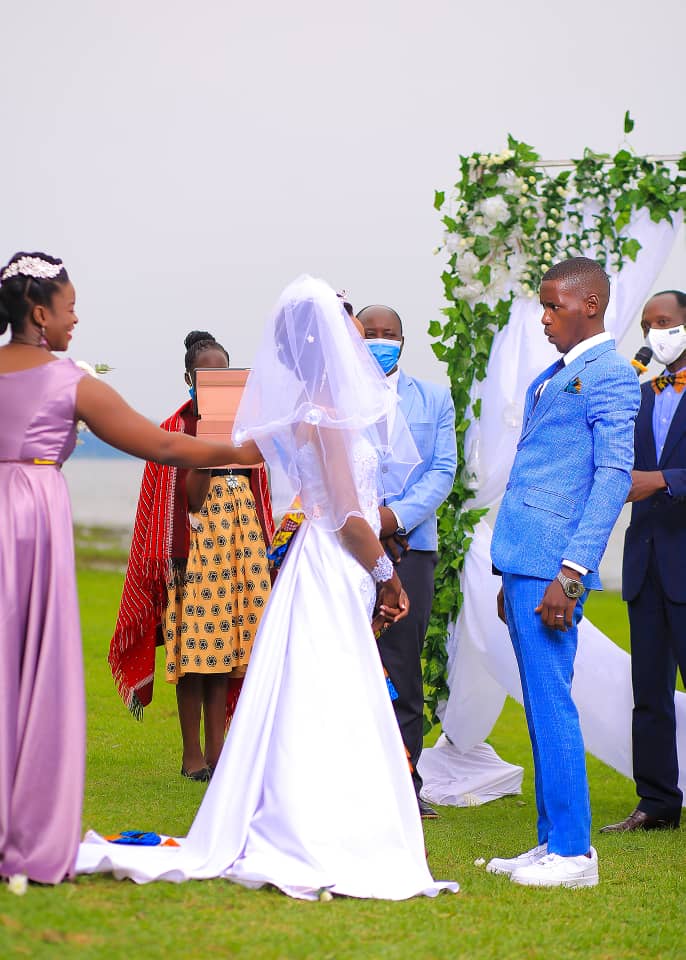 14th February is Daniella's birthday, Jonathan had wanted to gift her a wedding on that day, but due to underlying issues that they couldn't avoid, he decided to make her a wife on 13th February so that they start their honeymoon on Valentine's Day. He took her on a boat cruise the whole day. Yes, that's right… the whole day!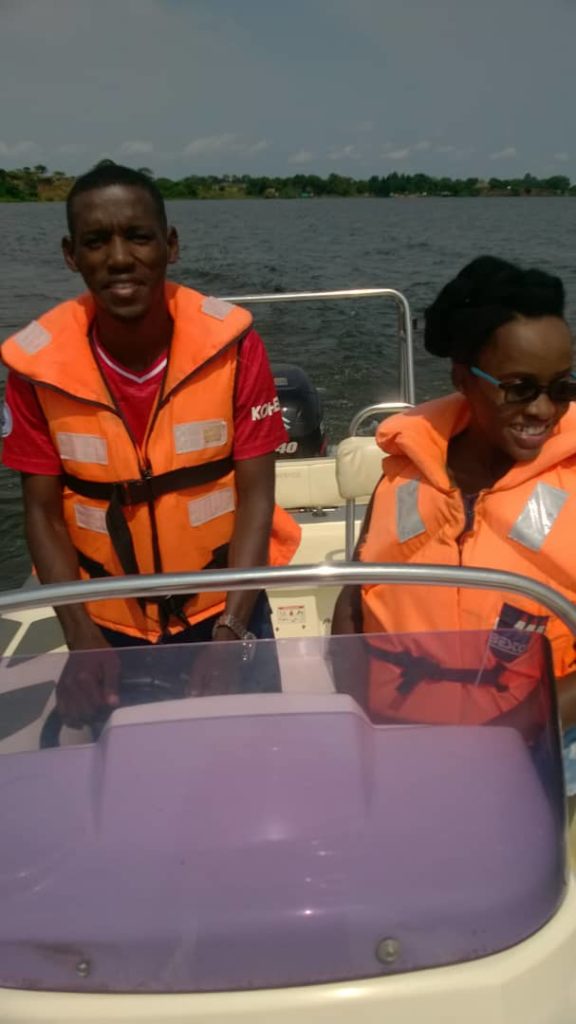 "A beach wedding was our dream wedding, I wanted my people from Masindi to experience the beauty of Lake Victoria because it's in Uganda. There was this cool breeze, the white sand at the beach… It was different from the ordinary weddings. My father-in-law was wowed," Jonathan recounts.
Jonathan and Daniella started dating about 4 years ago, they met in a church cell and during one community outreach, Jonathan got the chance to say to Daniella the things he felt for her. She'd later tell him about the checklist she had made of her ideal man, and to his surprise, he ticked all the 20 qualities. Wow! A perfect man for the lady…
When asked what he found special about his bride, Jonathan said, "There are many women but few wives." He left it at that for us to comprehend the pearl that Daniella is. Without a doubt, she's his best friend as he says.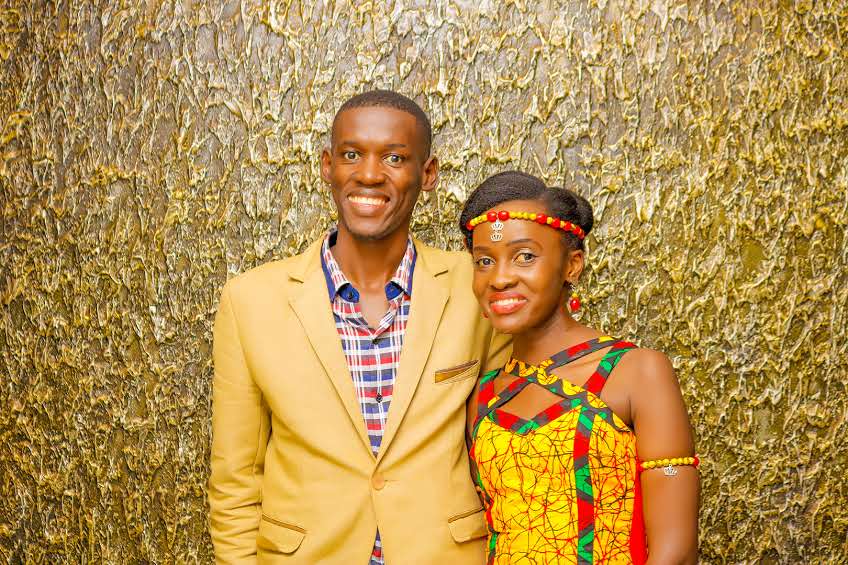 "Daniella is loving, enterprising, understanding, God-fearing, and she's giving. Something she's offered me that's been one of the greatest gifts so far has been education. I'm an engineer by profession but I'd wanted to change my profession. Daniella went to the University, applied and paid my tuition. Even brothers and sisters don't do things like these. She's my best friend, I want to be her problem solver."
Jonathan proposed to Daniella twice. The first time was at a Rotary Club event at Brovad Sands Lodge, Kalangala. The second proposal came during their introduction ceremony- he wanted her to be sure that he really needed her to be his;
"On our introduction, I got her a cool ring and proposed again. I wanted her to be sure… When you meet someone you haven't grown up with and make them a part of you, that's special. When I started calling Daniella 'my wife', I felt a sense of self-respect, I feel special."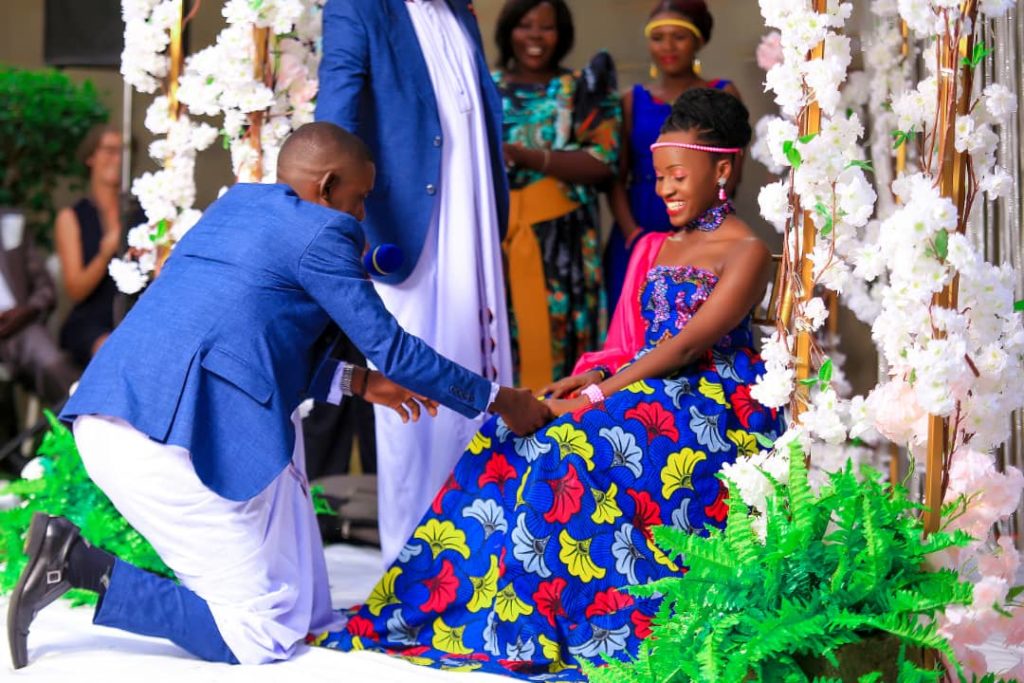 After hitting milestones such as weddings, there's often a mix of emotions flowing through, usually springing from expectations. For some, regret takes the front seat, knowing that a couple just dedicated their entire lives to holding hands, with the vow, "Till death do them part." For Jonathan, this was no threat, he did acknowledge the imperfection of humanity; that our emotions are always coming up and going low, and so advises that all a couple needs to do is sit and learn to understand each other.
It's for such reasons that the couple decided to limit stress factors as much as they could during their wedding preparations. They had only 50 guests since a beach wedding often does not require the presence of a whole village.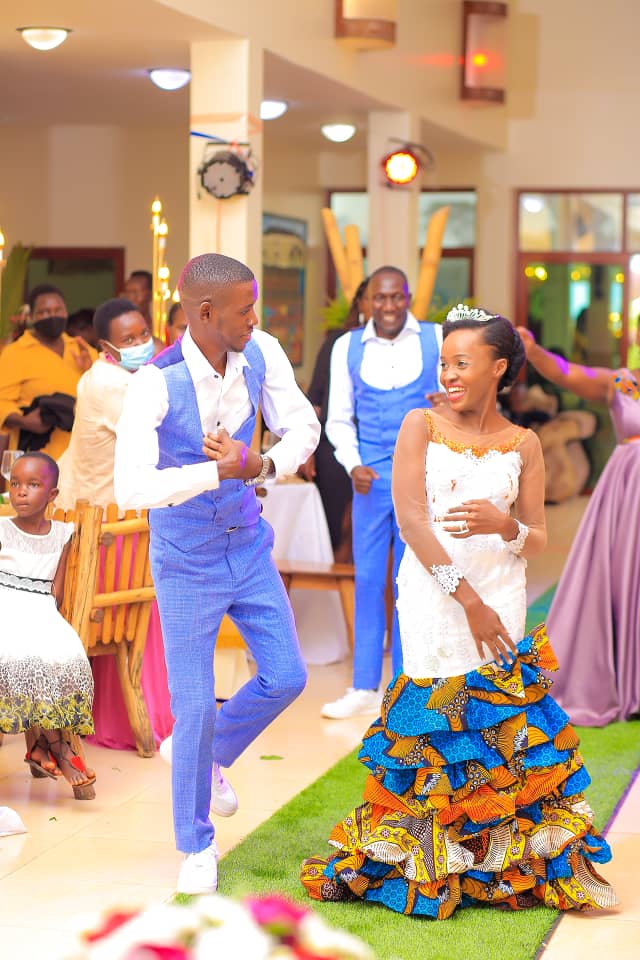 "We talked about expectations and Daniella told me never to expect a divorce; something I agreed to. Marriage is a one-way street and there's no turning back. I expect to reap a lot of fruits from our union. This marriage means we've started a family; I love children, that's why I have a children's NGO called Yamba Omwana Uganda. Besides that, we're building our business empire behind the scenes. I admire most Indians because they keep money from generation to generation, and it inspires me. That's what I want to do with my wife. I have a small farm that I had given up on, Daniella encouraged me to do something with it. She said to me that she didn't subscribe to the attitude of giving up. We're mentors of each other."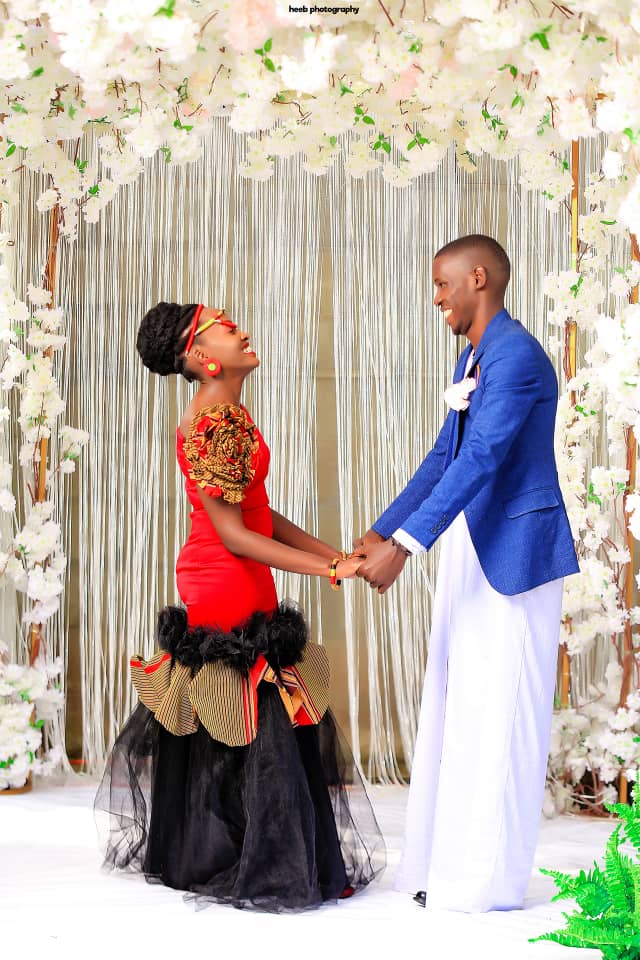 Jonathan is a happier man now and he says the whole of this year will be their honeymoon. Imagine! He did summarize their love story in 3 words, "Fabulous, Powerful, Unending."
We wish them a happy and exciting journey.