Over the weekend, Jennifer Musisi's daughter, Esther Channel got married to her fiance Ronald Kaule. The couple walked down the aisle at Life Church, Namasuba and thereafter hosted their guests at Mestil Hotel in Nsambya, Kampala. Their reception took place in the gardens, however, the couple got one big tent in which they celebrated. They decorated it to the nines to create a celebratory feel. Take a look at their amazing decor.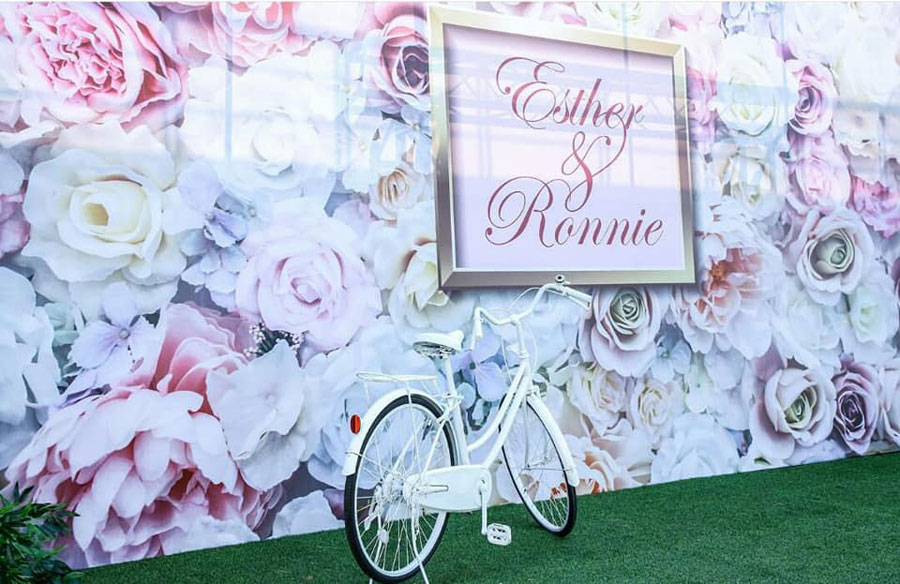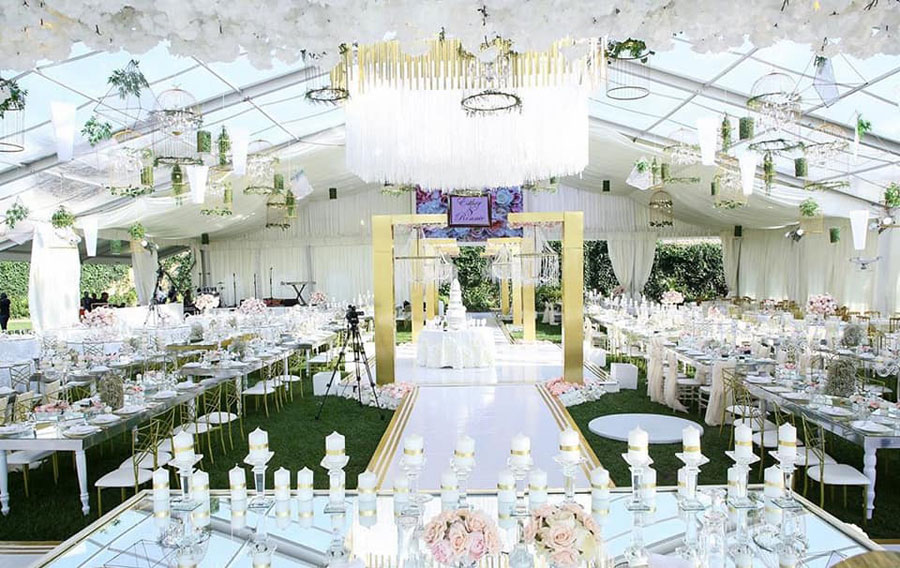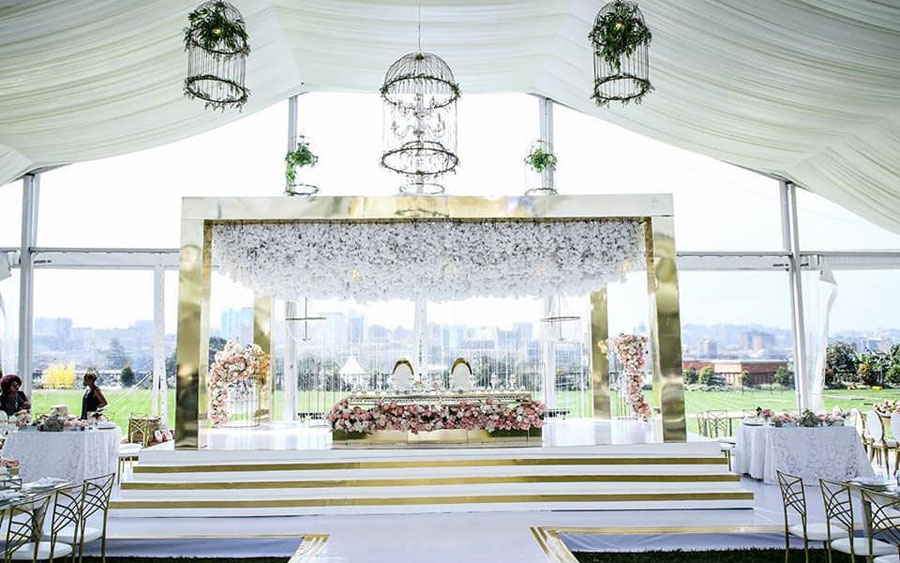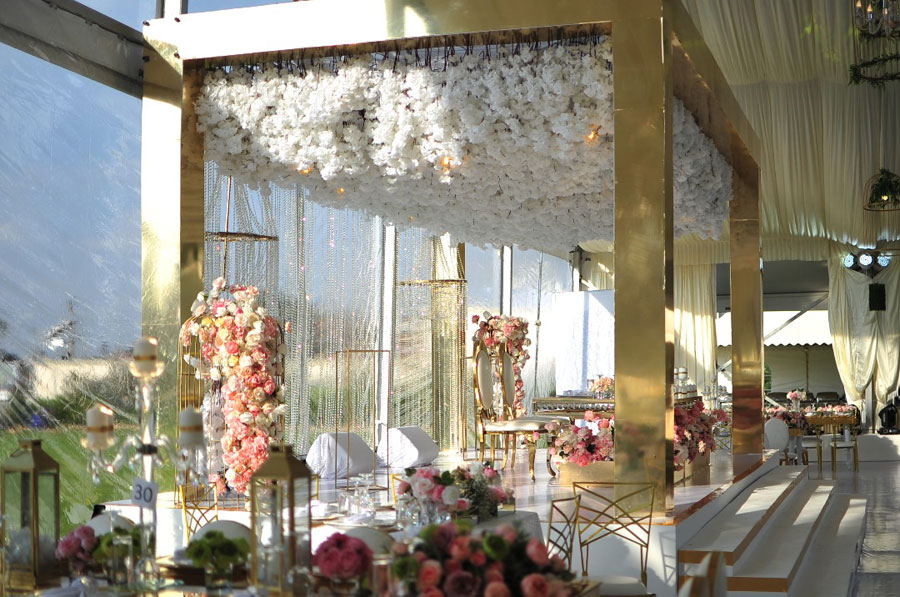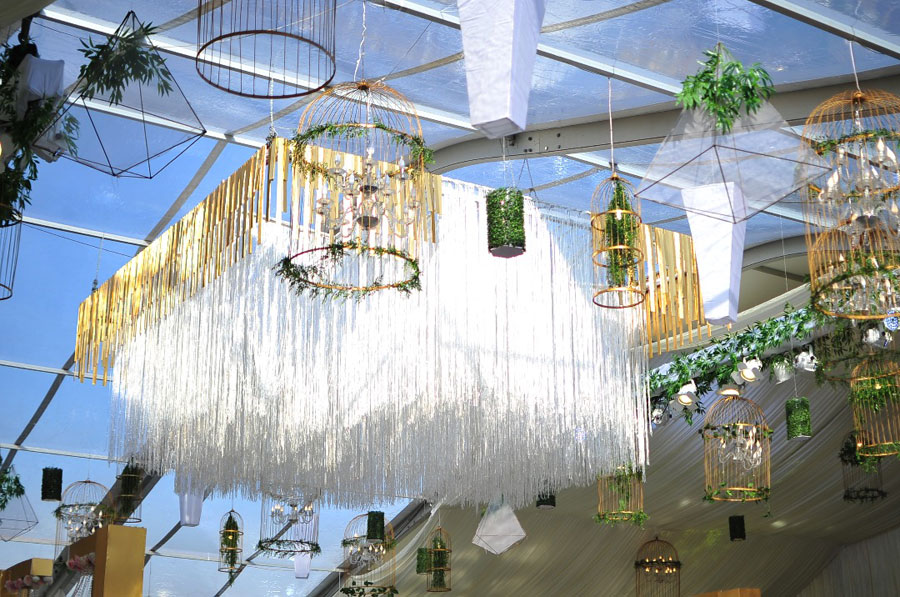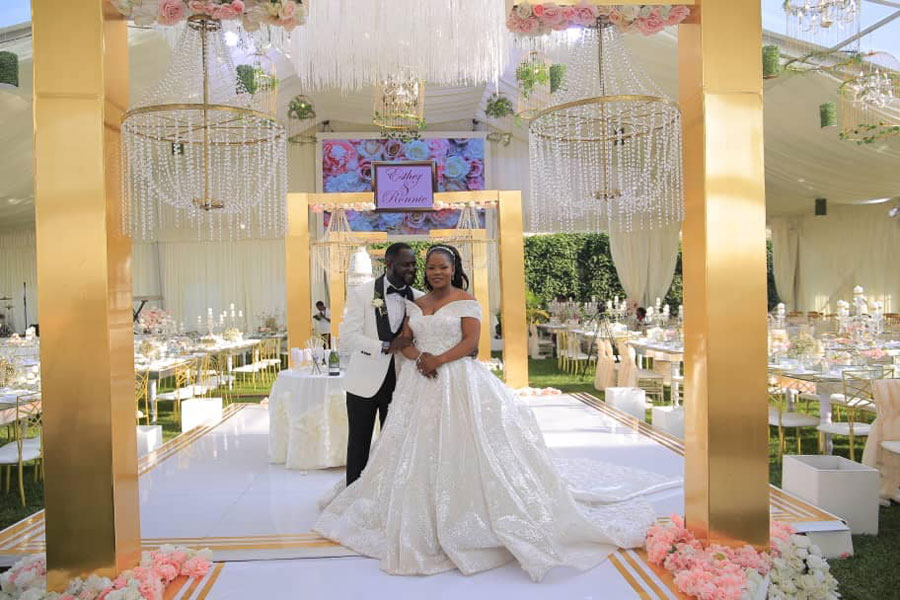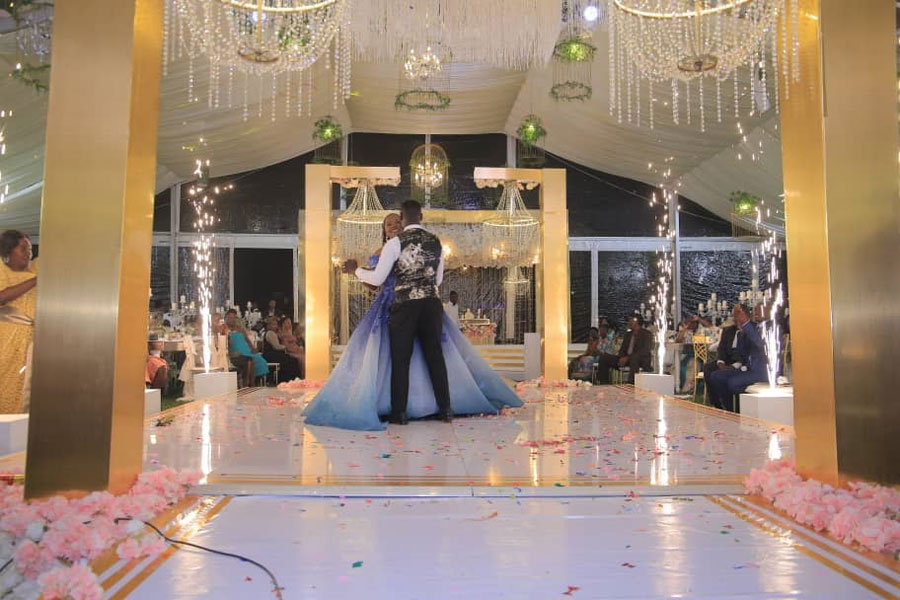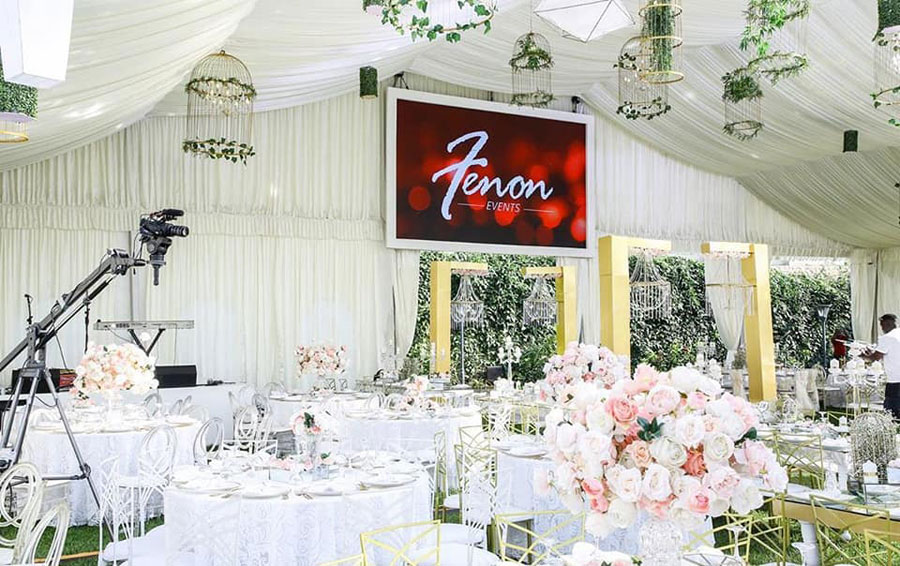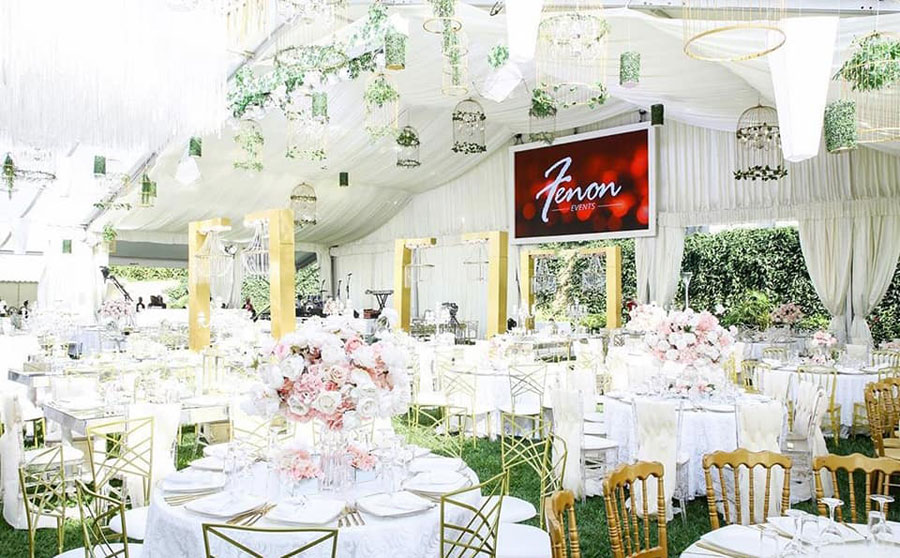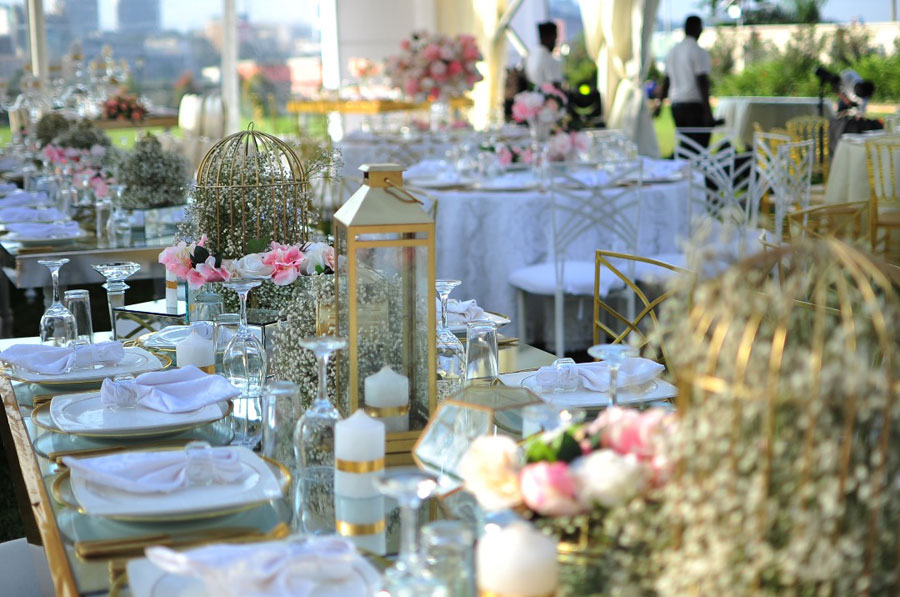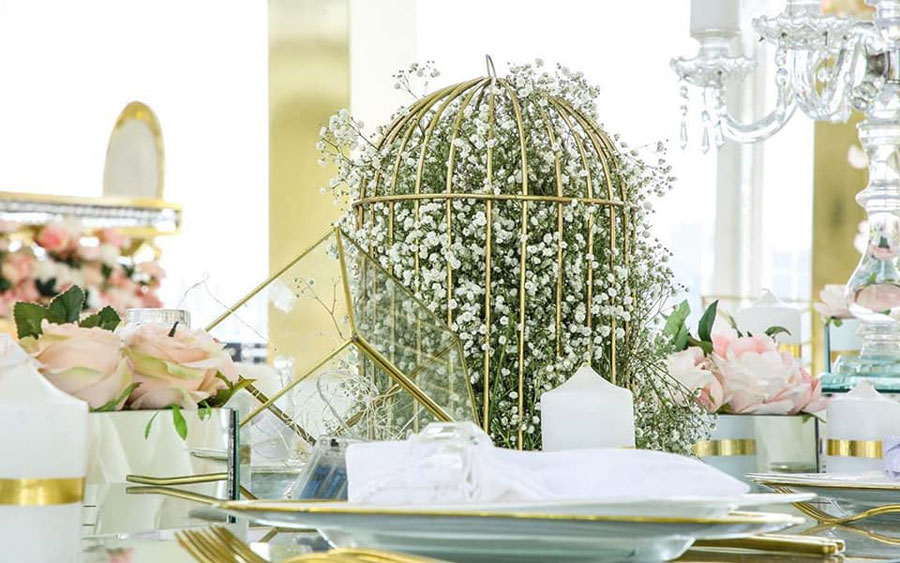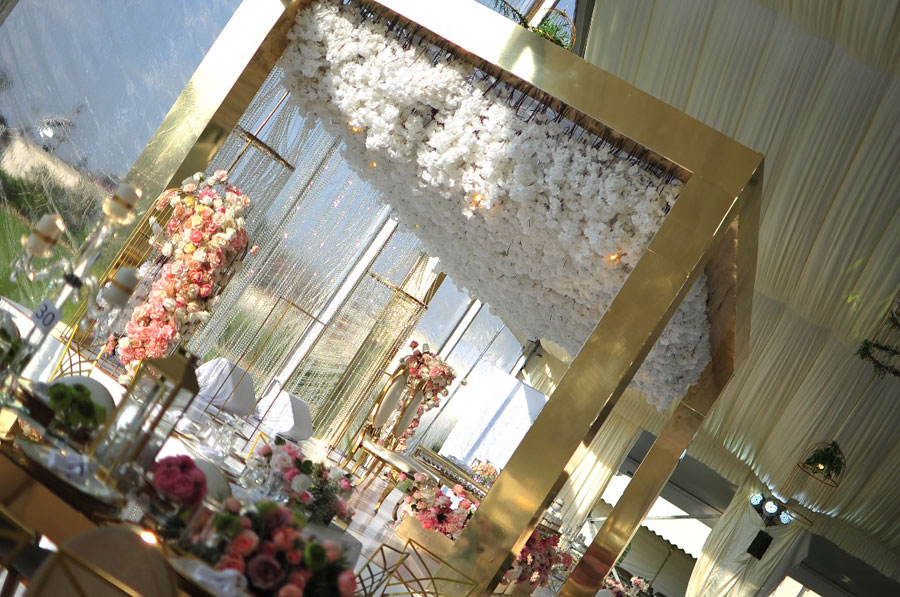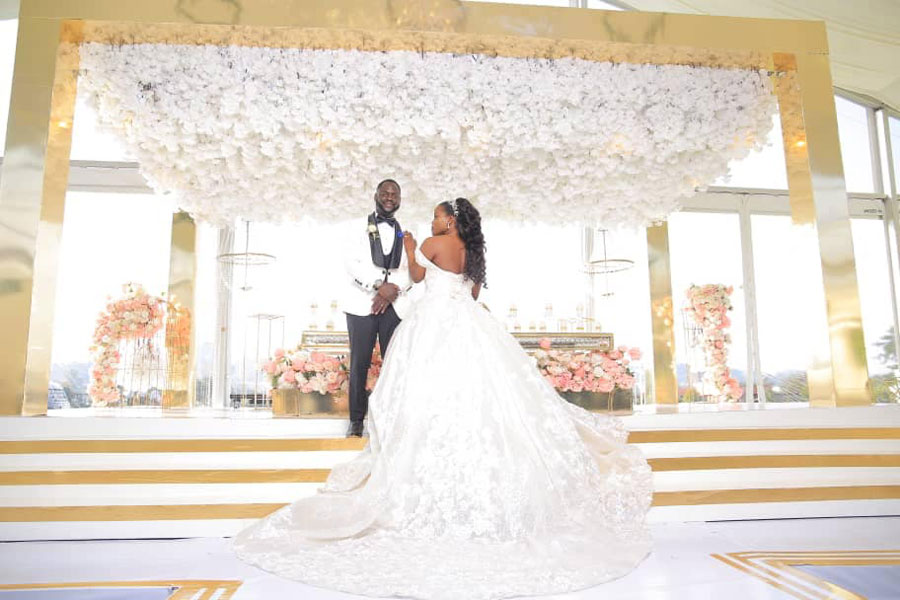 Esther Channelle Musisi's wedding decor.
Decor by ICANDYUG.
Production by Fenon.