By Rashim Nabanja
Today, August 27 marks 20 years since the Kabaka, Ronald Muwenda Mutebi II and the Nnabagereka, Sylvia Nagginda tied the knot at St. Paul's Cathedral, Namirembe.  Held just months before the century's end in 1999, their wedding was dubbed Wedding of the Millennium.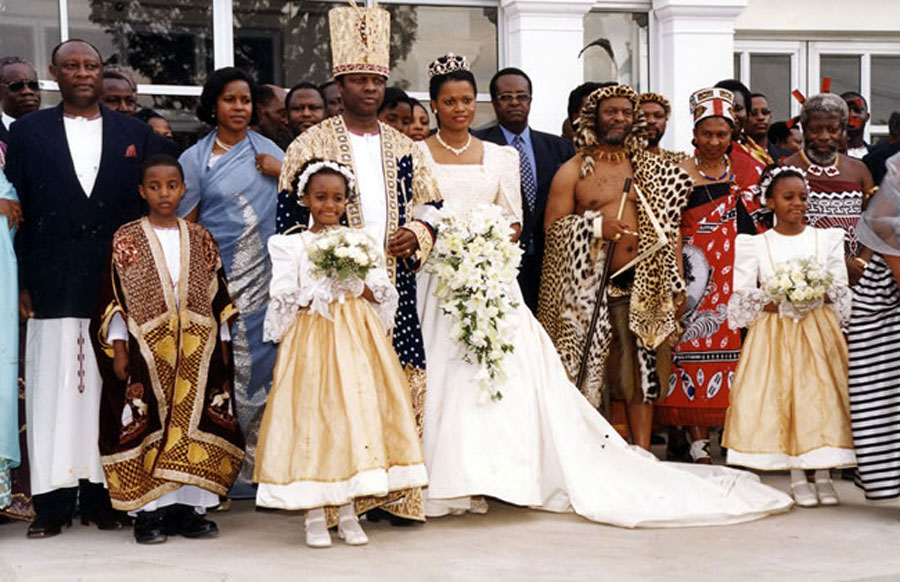 "I was about four years when Kabaka wedded. My father brought out our black and white television. It was wired in our compound and all our neighbours came to watch the wedding. There was another neighbour with a TV who also did the same, so it was either his home or ours. My four-year mind somehow knew it was a very important ceremony," Irene Kizza, now in her mid-twenties narrates.
How the Kabaka met his Queen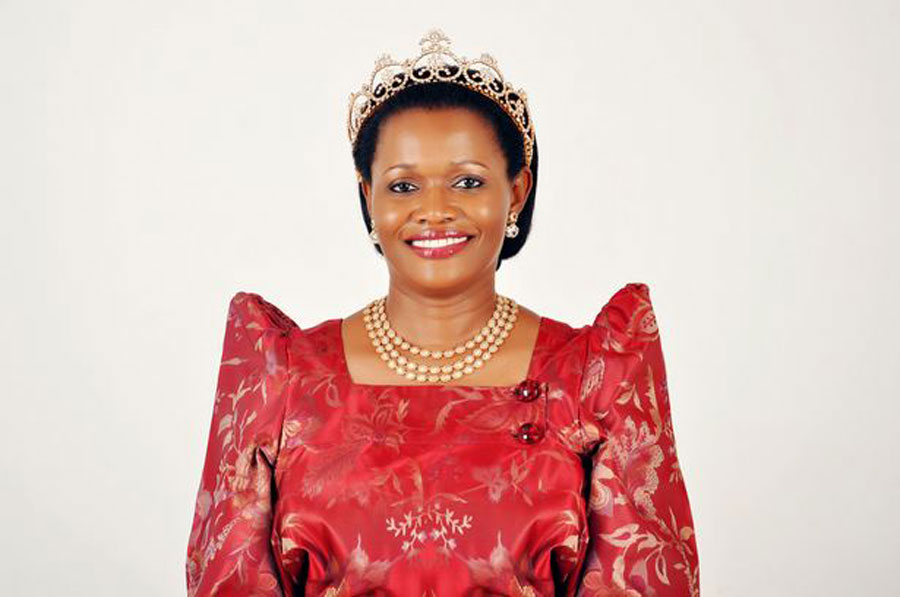 The Mayor of Rubaga division Joyce Ssebugwawo narrated to Bukedde about how the Kabaka got to meet his queen.
Ssebugwawo says she was appointed by the Kattikiro of Buganda then, Joseph Mulwanyammuli Ssemwogerere to head the committee that was supposed to find the Kabaka a suitable wife. She was then told to work with James Mulwana, the late and Dr. William Kalema to find the upcoming queen. She narrates that they took a number of girls to him so that he could make his choice but he always declined.
However, the former Kattikiro Ssemwogerere narrated to BBS terefayina that during a visit in the United Kingdom, the Kabaka showed interest in a beauty that came to watch a game with them and this beauty was Nagginda. He then told the Kattikiro that she was to come back and have breakfast with them so that he could take a good look at her.
True to that statement, Ssebugwawo says that one day, she was called by the Kabaka who confided that he had chosen Nagginda to be his queen.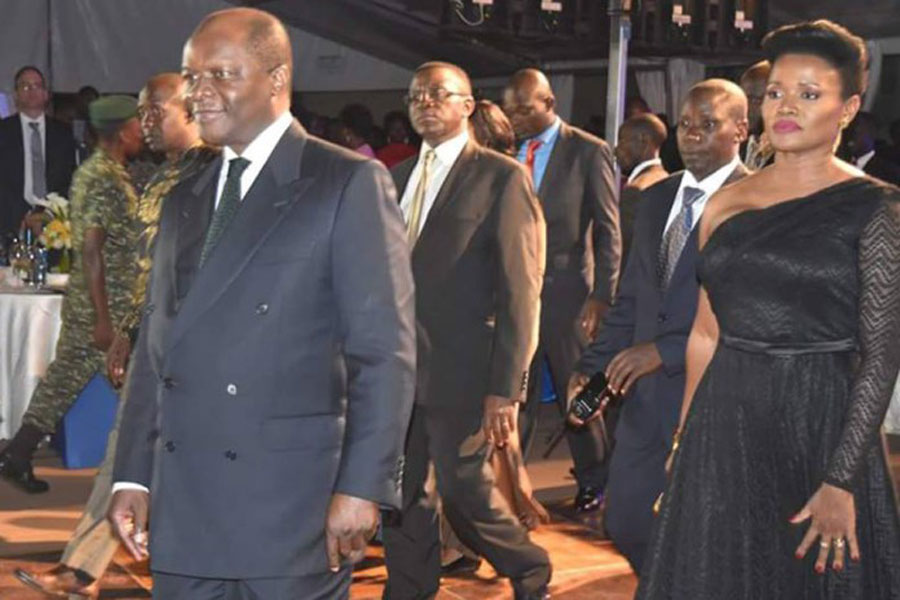 "I was so happy, all I told him was that if she was the one he wanted, then everything else was to be left to God," Ssebugwawo said, to which the Kabaka replied, "As long as she also has interest in it.''
The Kabaka later called Nagginda and invited her to meet him. Nagginda had just left Uganda and she explained to him that she could lose her job if she boarded the plane back to the country that soon. The Kabaka was not ready to take no for an answer, so he requested that they meet for just two hours.  All she had to do was agree and a plane ticket would be bought right away.
"I received a phone call from Nagginda asking if I had an idea about what the Kabaka wanted to tell her. It turns out, he had not yet made his intentions clear so I convinced her that whatever it was, it had to be good news," says Ssebuggwawo.
Ssebugwawo continues to narrate that it was a Saturday when Nagginda landed at in the country. Ssebugwawo and her team went to pick her up at Entebbe airport.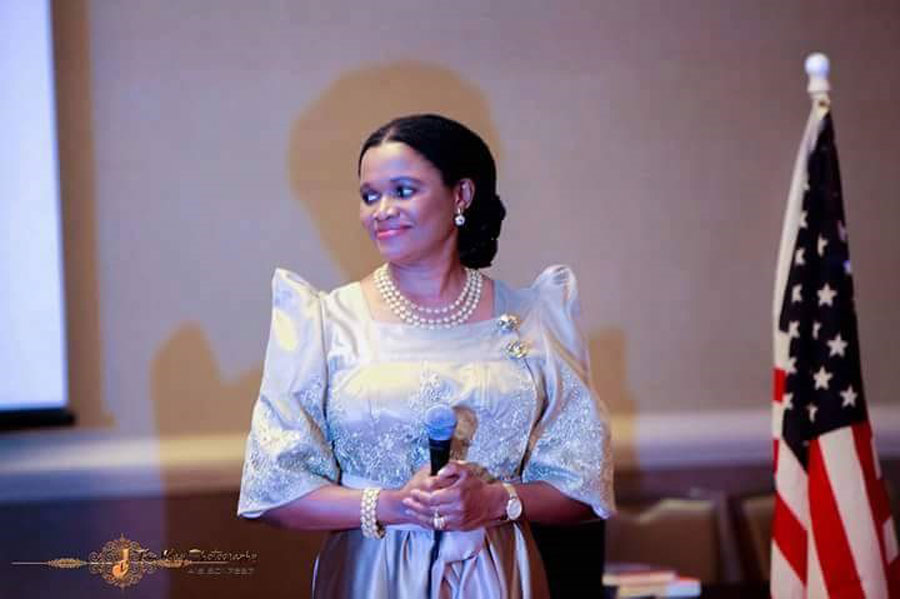 "I decided to give the kabaka a call to inform him that his visitor had arrived safely but it is his personal secretary who picked up, so I asked him to deliver the message."
Within the shortest period of time, the Kabaka called back to confIrm whether what he was being told was true. Ssebugwawo was asked to inform Nagginda to find some of her aunties (Sengas) and uncles that would accompany her to the royal palace in Banda to meet with him.
Nagginda arrived at the palace alongside her father Mr. John Luswata and her other relatives where they were warmly received by the royals.  This is when the Kattikiro (Prime Minister) announced on behalf of the Kababaka that Nagginda was the woman he had chosen to make his queen.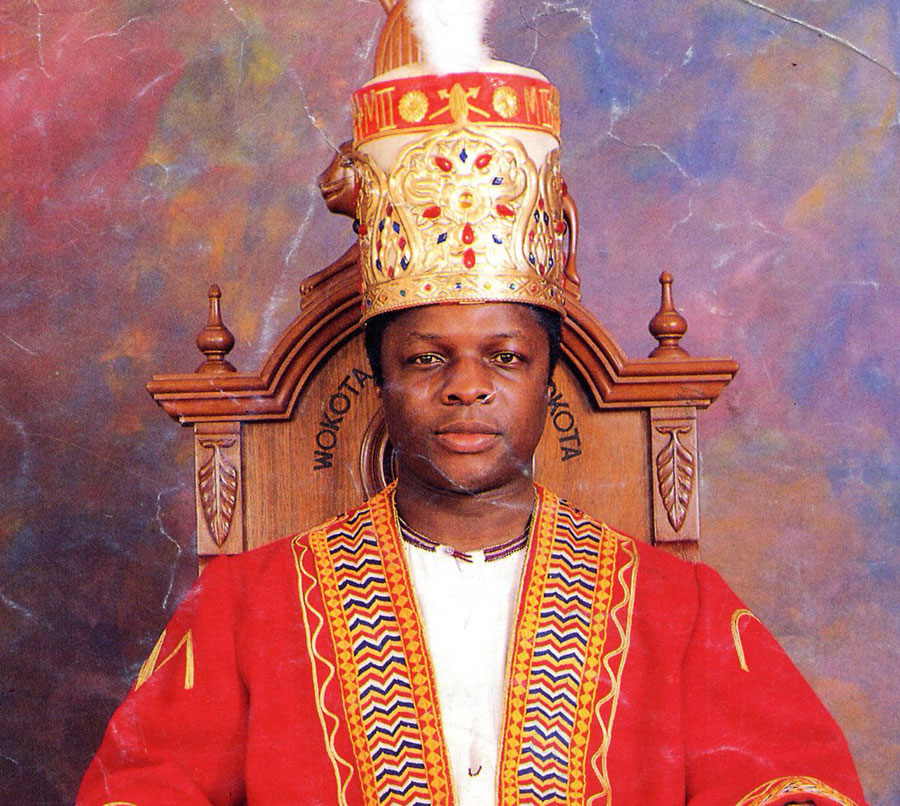 Ssemwogerere also narrates that when it came to time for the introduction, in Buganda, the Kabaka doesn't take part in the introduction ceremony, therefore, the Kattikiro and eight other people went to represent him during the ceremony.
The committee that was supposed to organize the wedding was then put into place and headed by the Kattikiro himself.
The marriage of Buganda King Ronald Mutebi marked the crowning of the first Queen of Buganda in half a century. True to royal form and on a level that had not been witnessed in Uganda for years at the time, the king and queen of Buganda were wed in lavish style.
The King's attire alone was literally priceless—since the designer refused to say how much it cost. He wore a robe of richly woven golden threads embroidered with diamond studs and a golden crown.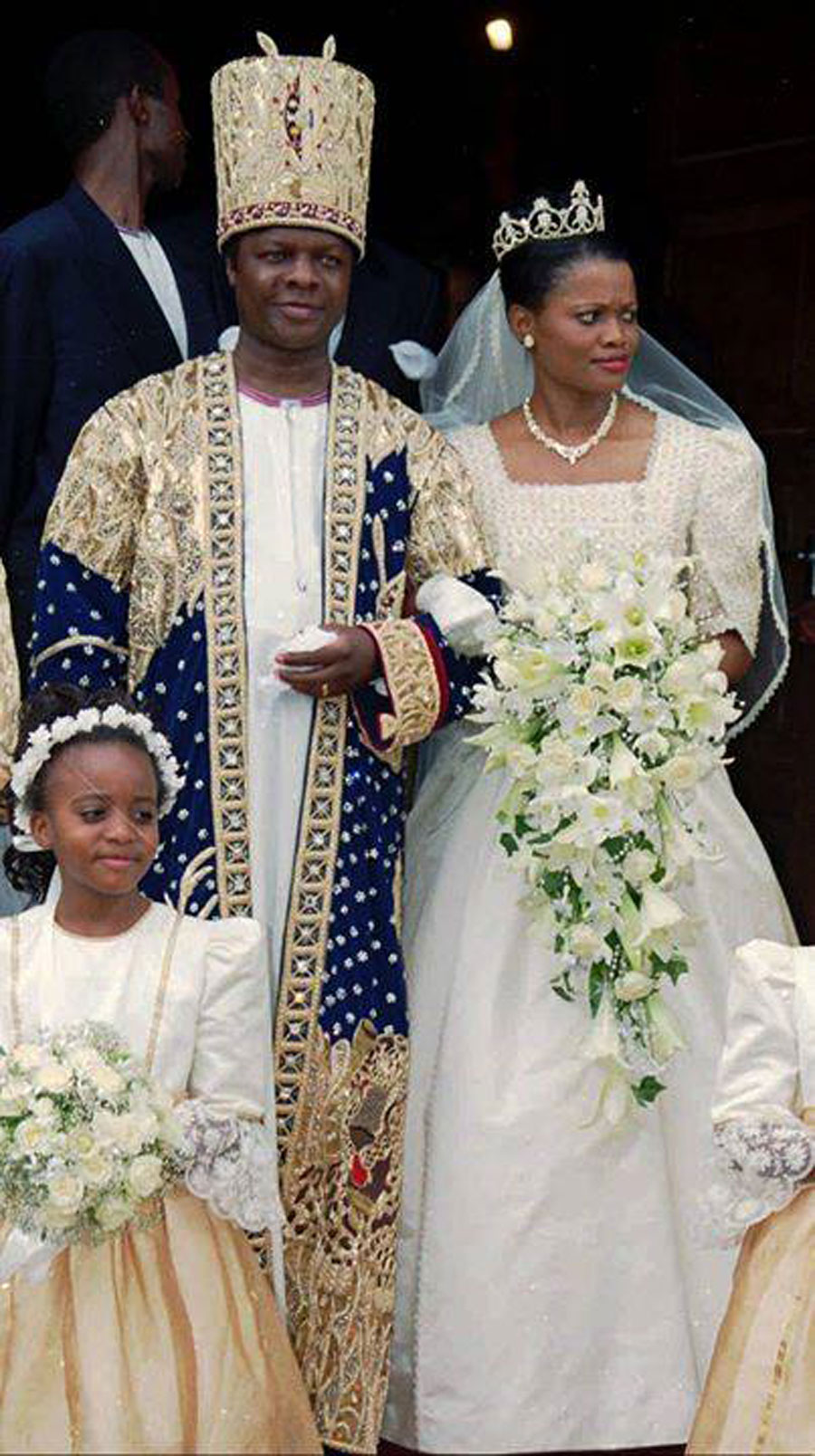 The queen's tailor-made wedding gown was said to have cost tens of millions of shillings. Nnabagereka looked regal in her custom-made ivory gown which was designed by Beatrice Iga, a Ugandan living in the diaspora. It was designed to imitate a traditional busuuti (gomesi) at the bust and sleeves, then let to flow out like a wedding gown at her waist.
A Lincoln and a Lexus were imported specifically to chauffeur the bride and groom, while the President's Protection Unit made sure no harm came to the royal couple.
The guest list included international and local dignitaries such as President Museveni, the First Lady and Zulu King Goodwill Zwelithini among other royal delegations from all over the world.
Three thousand guests wined and dined with the Kabaka and Nnabagereka at an exclusive palace reception. Meanwhile, hundreds of thousands of the king's subjects feasted away at separate functions around the kingdom, all sponsored by the Kabaka himself.
On the same day, in 2011, Robert Kyagulanyi Sentamu aka Bobi Wine also said I do with Barbie Itungo at Rubaga Cathedral.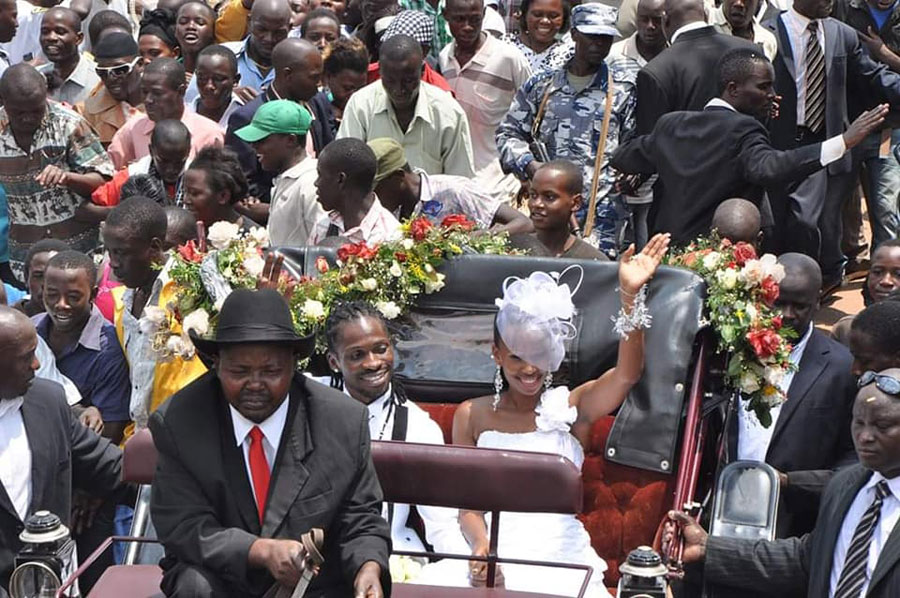 Thousands of people flocked the streets to celebrate with Bobi Wine, as he was a favourite to many.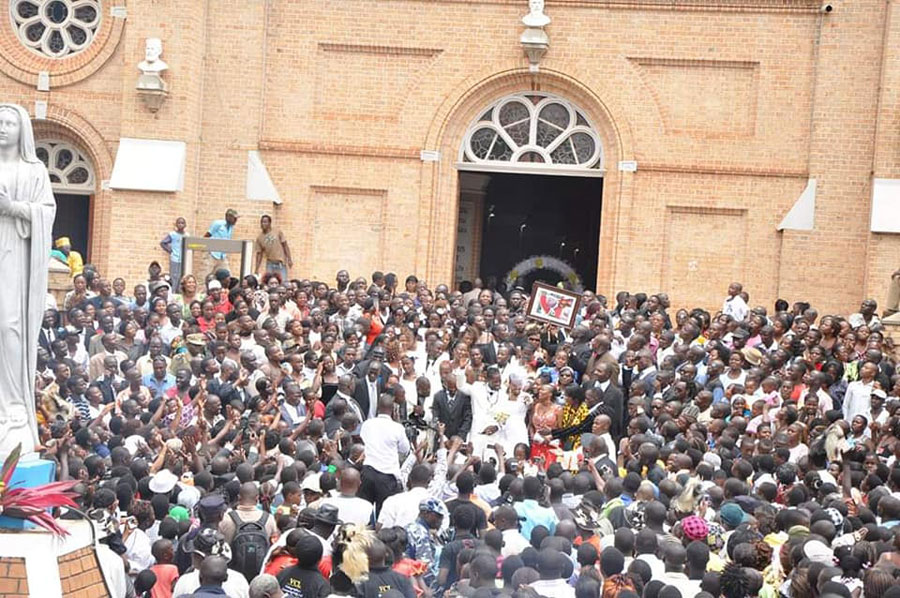 The couple used a carriage for transport and like England royalty, people stood on the sides of the road to wave to them.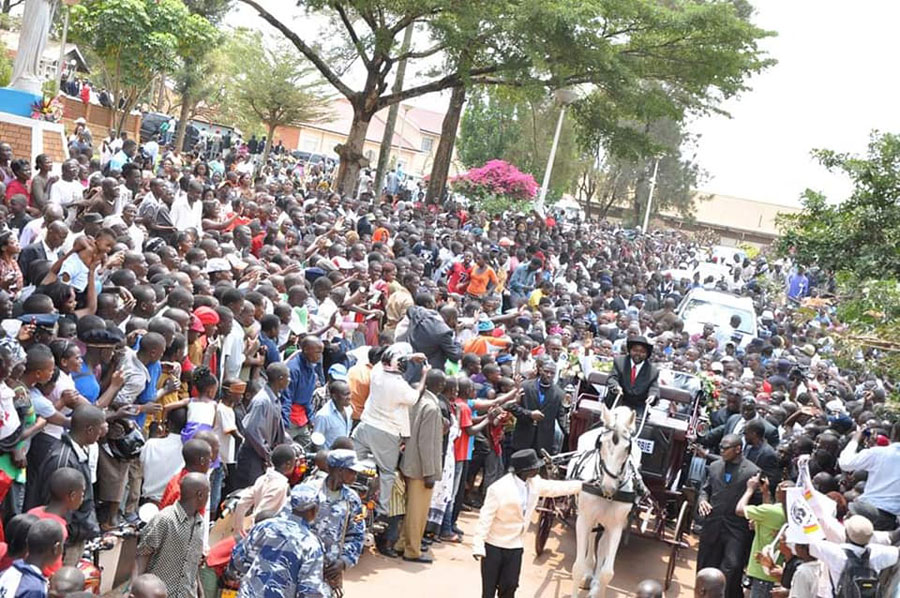 Their wedding was praised by many who ranked it as one of the most expensive weddings at the time. To commemorate the day, Barbie got a tattoo of her husband on her back. Today they have been married for eight years.