By Esther Nantambi
Fortunate Arinda stood outside Makerere Full Gospel Church on December 15, 2018 in a crisp white Cinderella gown, nervous as she waited for the first melodies of her entrance song to fill the church. She asked for a handkerchief and then it was time.
Slowly raising the microphone to her mouth, the first soft words of Friends made their way through her mouth as she slowly walked through the pews of people that had come to witness her wedding. Her guests were mesmerized by the idea of a bride singing her way to the aisle, but up at the pulpit, in a grey and black suit, stood a man who understood the depth of every word she uttered. It was their song. He teared up. She did too.  They left the Church as man and woman.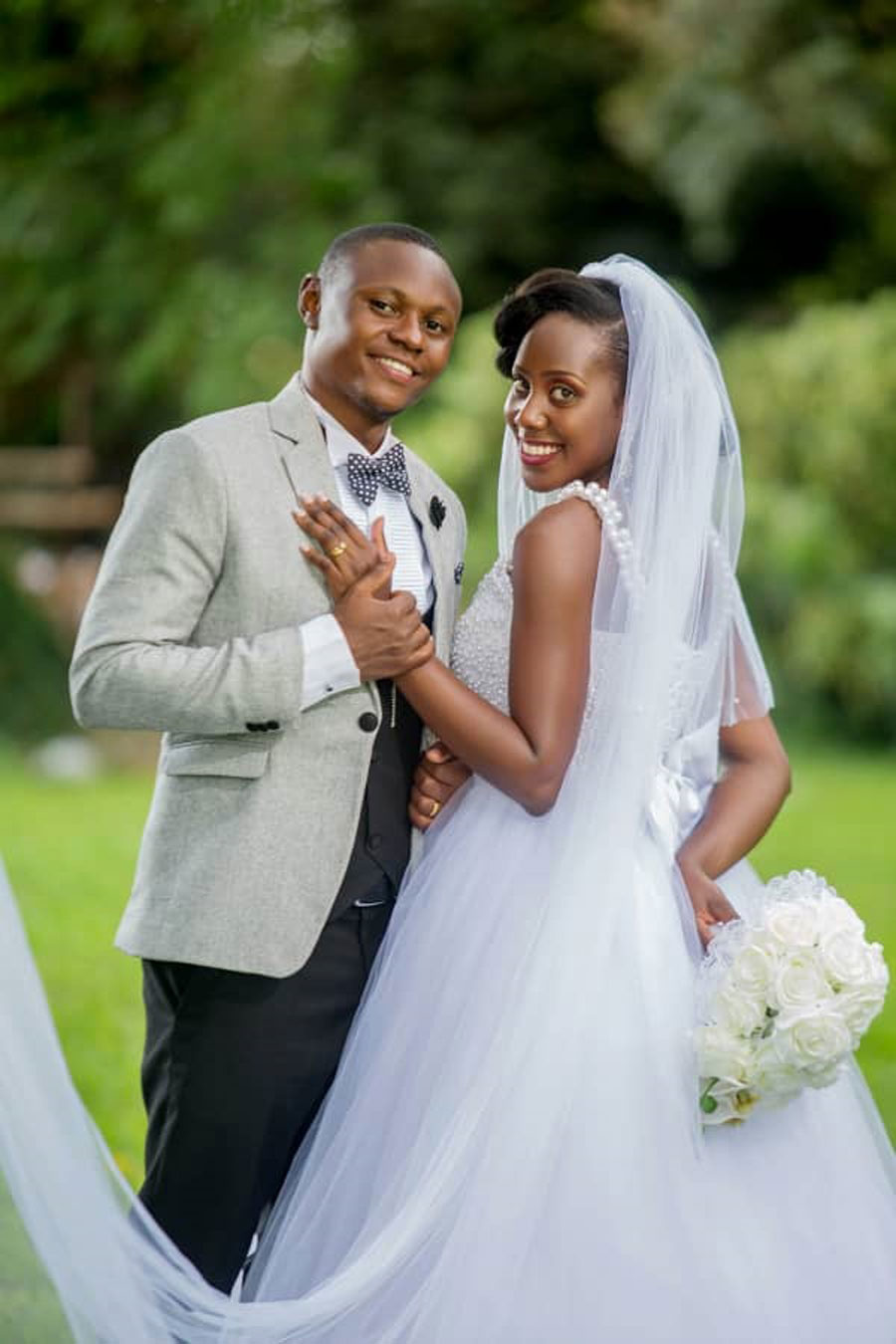 The road to making official had not come easy for the newly married love birds that now stood hand in hand, taking photos with their entourage and family as a unit. The couple spoke to My Wedding about their journey to making it official.
Meeting
About four years back, when Fortunate sat in groups with her same tribe friends (Banyankole), she was very verbal about never marrying a Muganda man.
The famous tales of how Baganda men treat a lady in the old fashioned way; expecting her to be courteous all the time, kneel for them and address them by 'Ssebo' had not escaped her ears. This girl from the Land of Milk was simply not having that.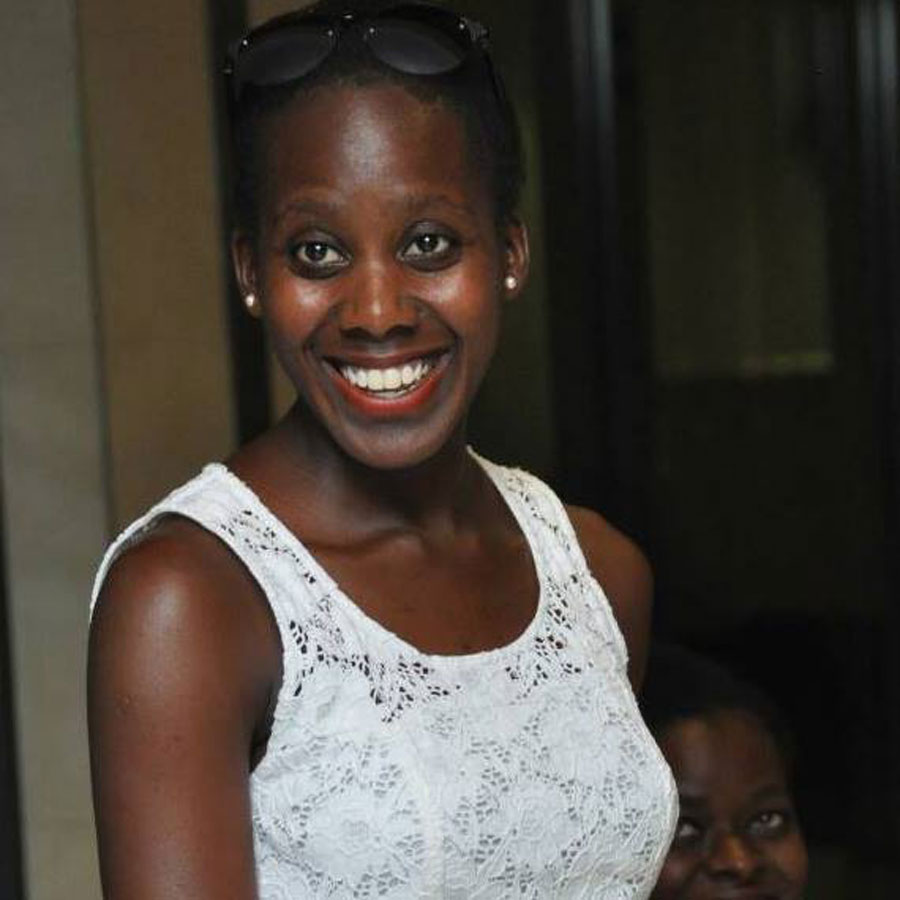 Ronald Katunda, a new guy in the church choir at University Christian Fellowship (UCF), probably like everyone else had heard about this secret proclamation from the beautiful choir songbird. So, when he approached her, he was not going to be a Muganda, no. He was going to be a Japadhola man. A safe bet, I must say. Think about it, what stereotype have you heard about these ones?
Fast forward, the two became friends and later grew into love birds.
"By the time he confessed he was a Muganda, I had seen a caring, God-fearing, trustworthy and hardworking man. Nothing like the stereotypes say," Fortunate declares with a smile.
How the couple organised their wedding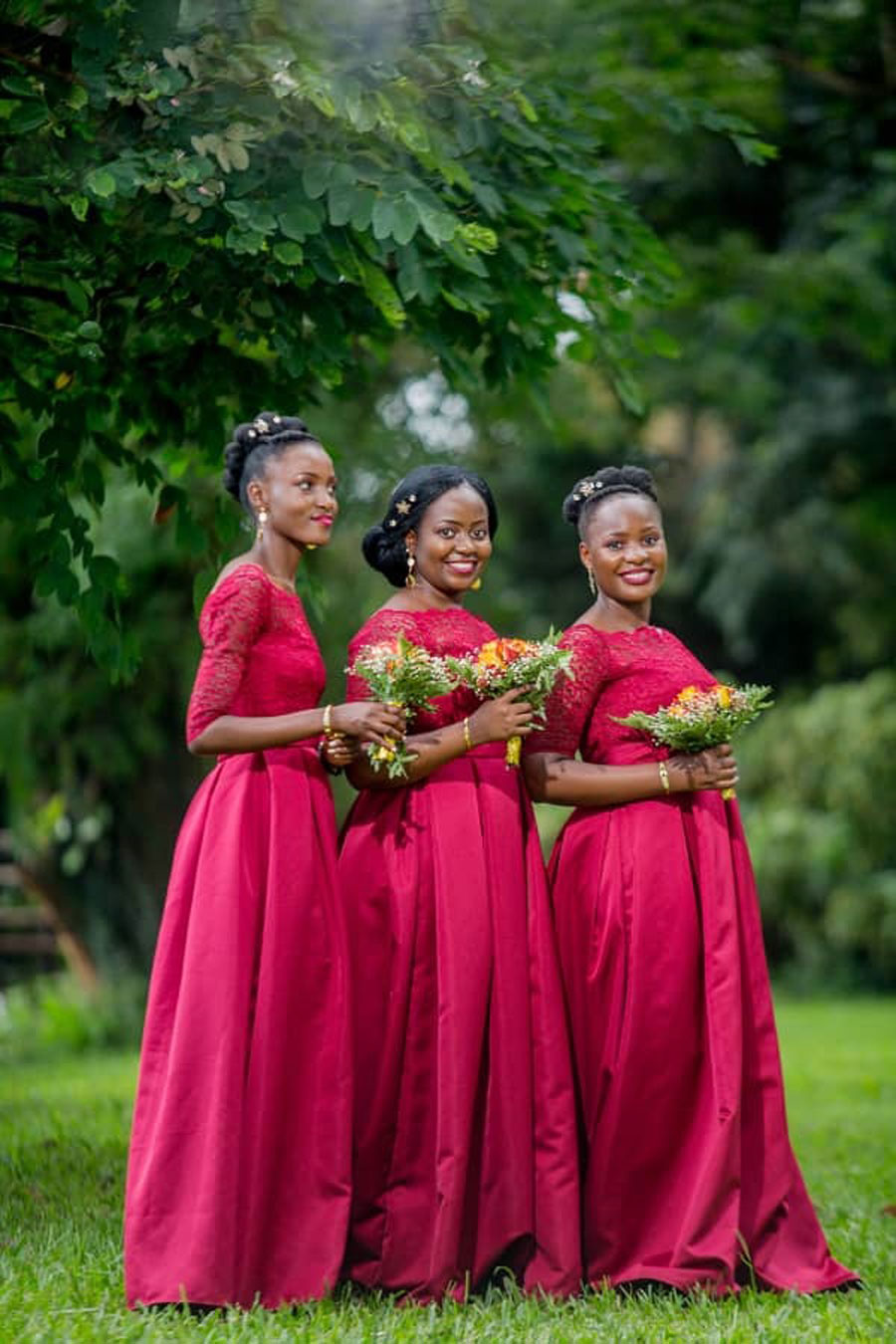 After the transition from friendship to dating partners, the couple only spent a few months together before Ronald went off to South Korea on an academic scholarship.
"I cried when he left," reminisces Fortunate.
After a two year study period, Ronald came home, however, what would have been the end of their long-distance relationship became a start of yet another separation. He got another opportunity to study.
"I wanted to study but knew I had a person with whom I wanted to spend the rest of my life. Fortunate is a family person, she is beautiful, God-fearing and constructive," he professes.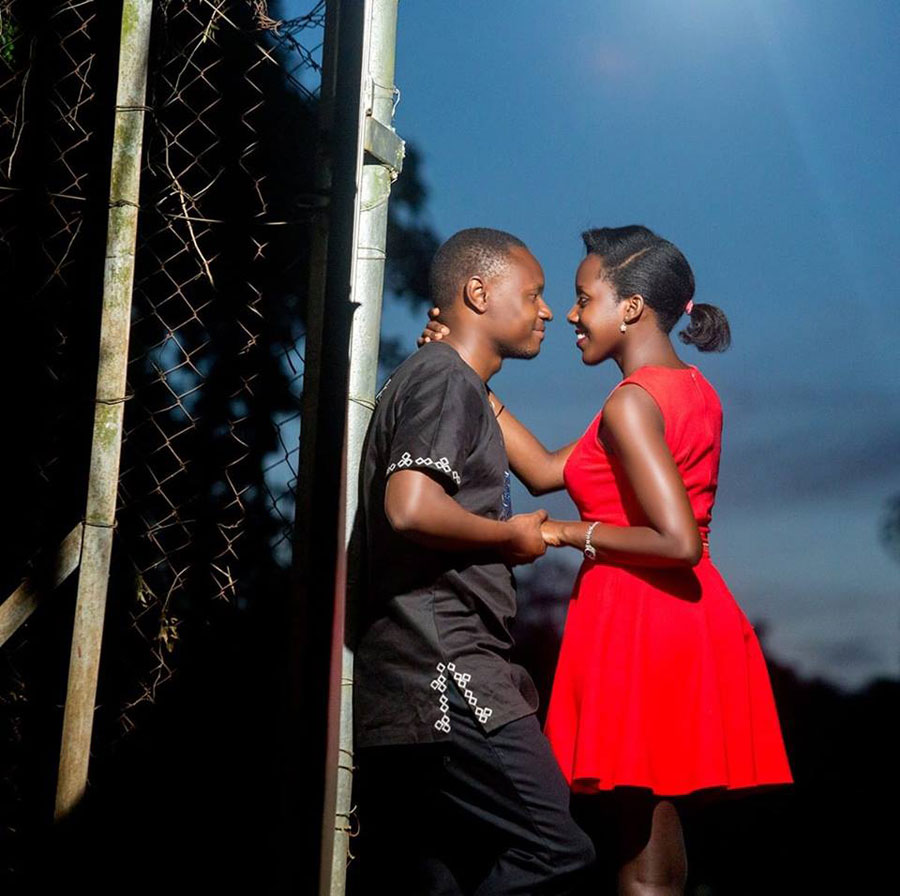 After going back, he made a trip back to the country to make the first visit to Fortunate's home in a kukyala ceremony. Her mother requested that he visits her alone first.
"I think she wanted to see what kind of person I am away from all the formal marriage ceremonies. When I visited, we simply had a normal chat."
Ronald thinks he did well during the visit because Fortunate's mother shortly accepted the kukyala to officially take place.
Introduction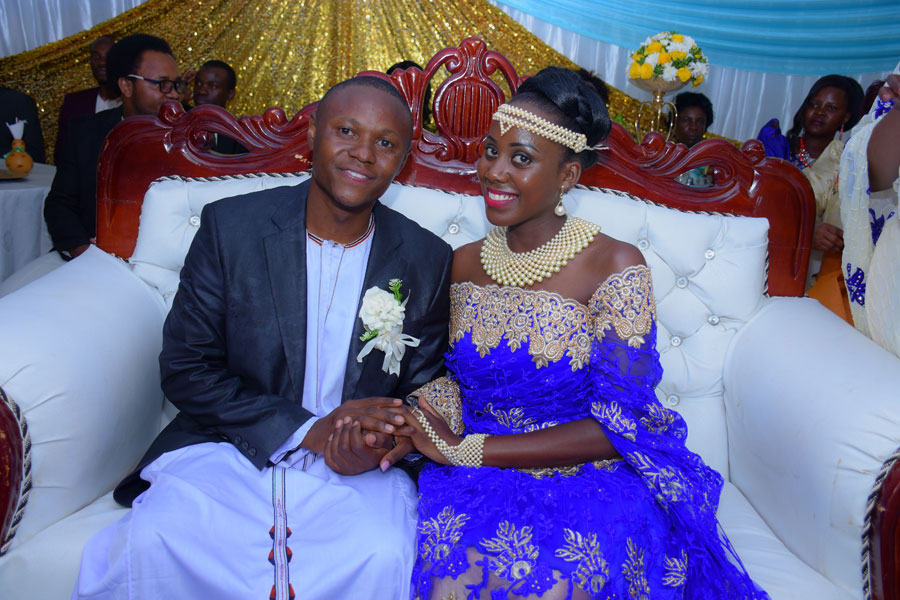 The Introduction and wedding were just a week apart and Ronald could only be in the country a week before the Introduction. Lucky for him, he had a strong family base, ready to man the organisation and bring their daughter-In-law home with them.  However, being Baganda, they hoped to do right by their son's wife-to-be by fulfilling all things the Kiganda way, which frustrated Ronald a bit, knowing that they had to follow some traditions the Ankole way.
" It was important to me that we start off on the right foot with my wife's family so I changed a few things when I returned. Ultimately, I consider my family as the reason behind my successful give-away ceremony," he says.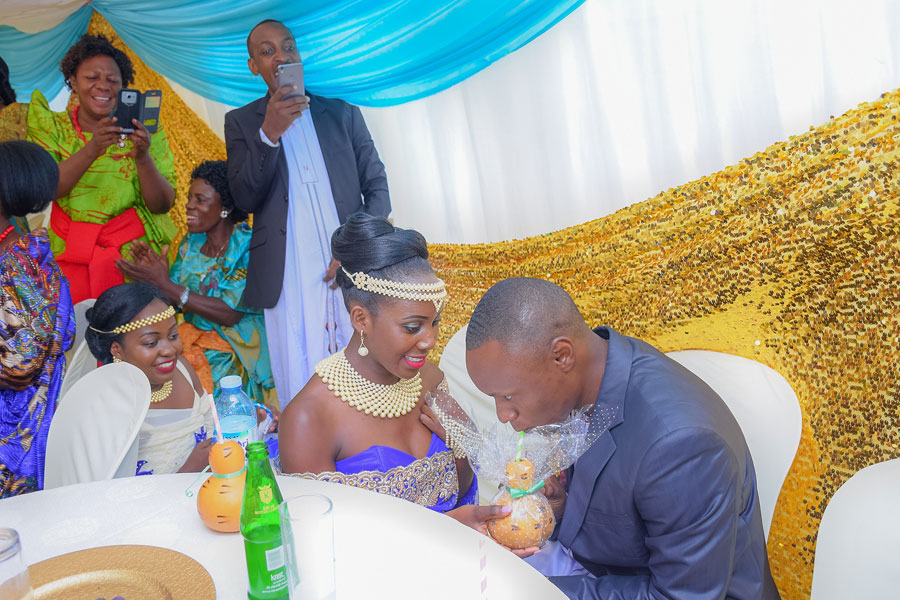 On 8th December, the Kuhingira took place in Bushenyi.
Ronald also points out that his in-laws tried to create a balance in culture by using a mix of Luganda and Runyankole at the function.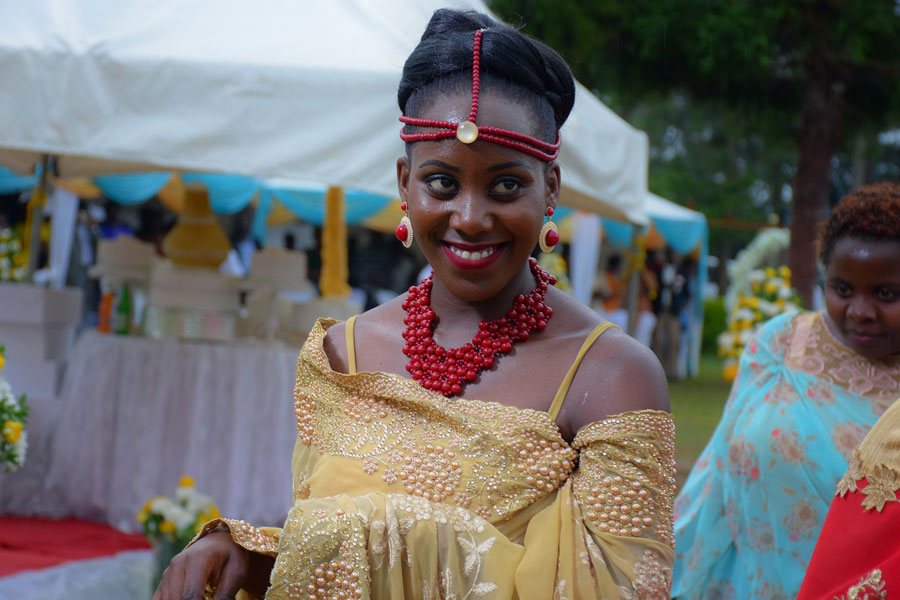 Wedding preparations
With the groom-to-be abroad and the wedding being a week apart from the introduction ceremony, Fortunate spearheaded the wedding preparations. The groom sent money to help with the preparations as the wedding meetings in Uganda helped the couple to top up.
"I did the running around, but I was helped by a group of committed friends and we made four meetings, one every week on Friday," she says.
Ronald's family also had separate meetings of their own.
"The meetings made my Ronald's family covered some of the items on the budget while the meetings I made with friends covered others," Fortunate comments.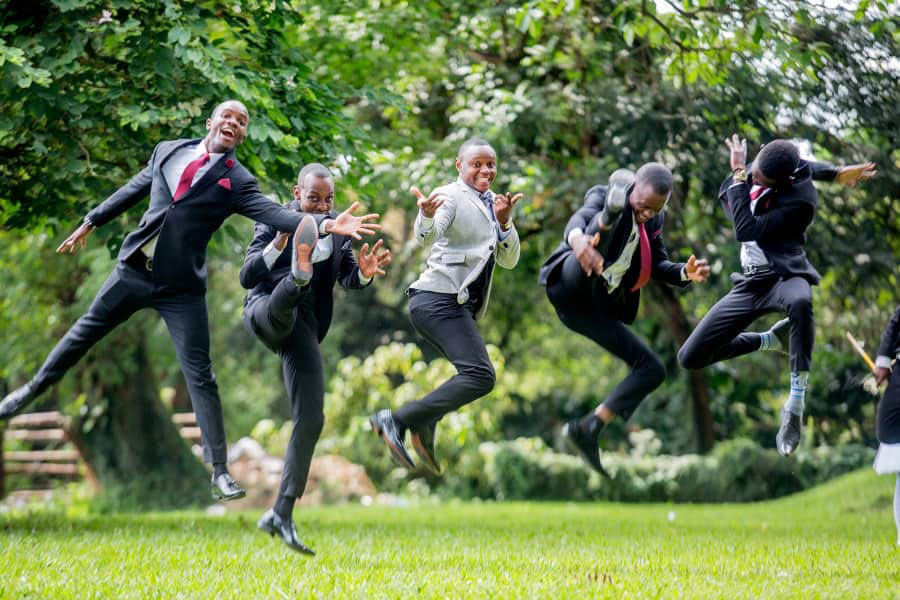 Lucky for the couple, everything was paid for and they did not incur pending costs or debts after the wedding.
"Start early, plan early. I don't remember ever quarrelling," Fortunate reveals the secret to her successful planning.
True to her start early principle, Fortunate who had earlier failed to get her dream gown wore a custom made wedding gown and was able to get exactly what she hoped for by making a number of visits to her tailors, Glitters Bridal on Mabirizi Complex.  She visited the tailors every week for a month and made sure they finish the gown before the introduction took place.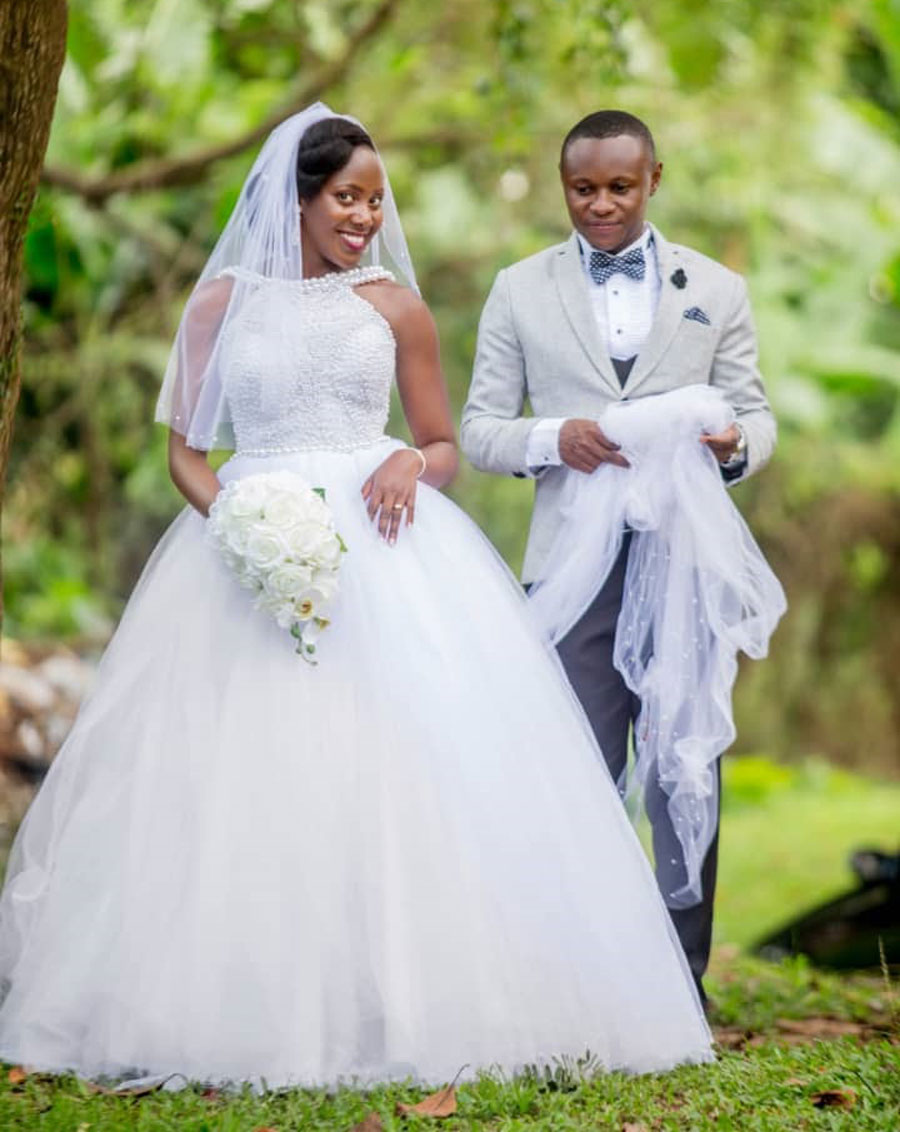 "If you are making a bridal gown of your own, you have to be on those guys' (tailors) neck to get what you want," she advises.
The gown cost her only Shs750,000 on a Tailor and Hire scheme. Tailor and Hire is when a bride envisions her dream gown and designs it with the help of a professional. When it is completed, she can put it on at her wedding on a hire basis and return it to the tailor after.
Fortunate also highlights that her husband wanted a mermaid gown, but she had always dreamed of being a real-life Cinderella princess on her wedding. She, therefore, put on her Cinderella gown but compromised by getting a mermaid changing dress.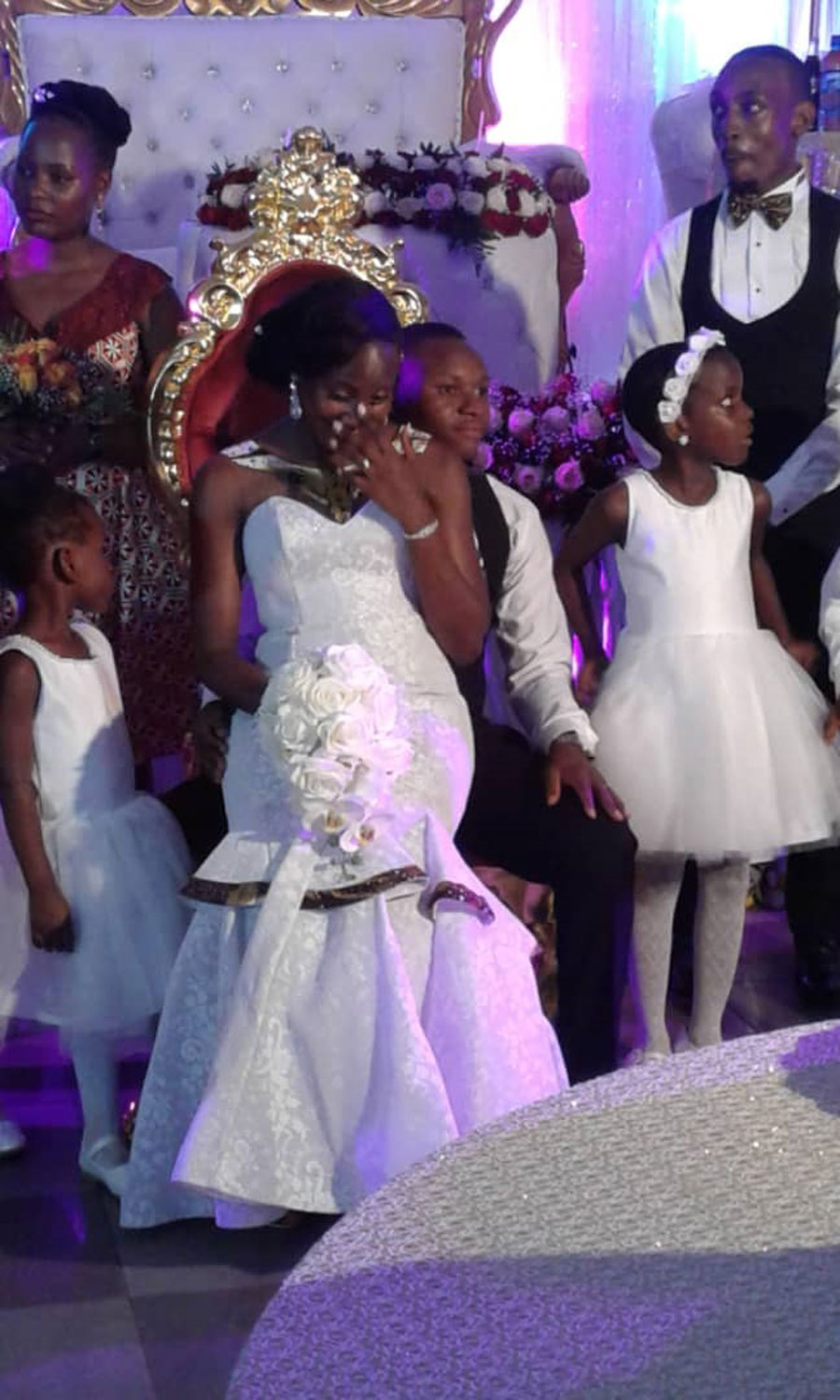 Ronald wore a custom made suit by David Kawooya at Shs500,000.
Fortunate's maids wore maroon dresses at the ceremony and Kitenge for changing wear.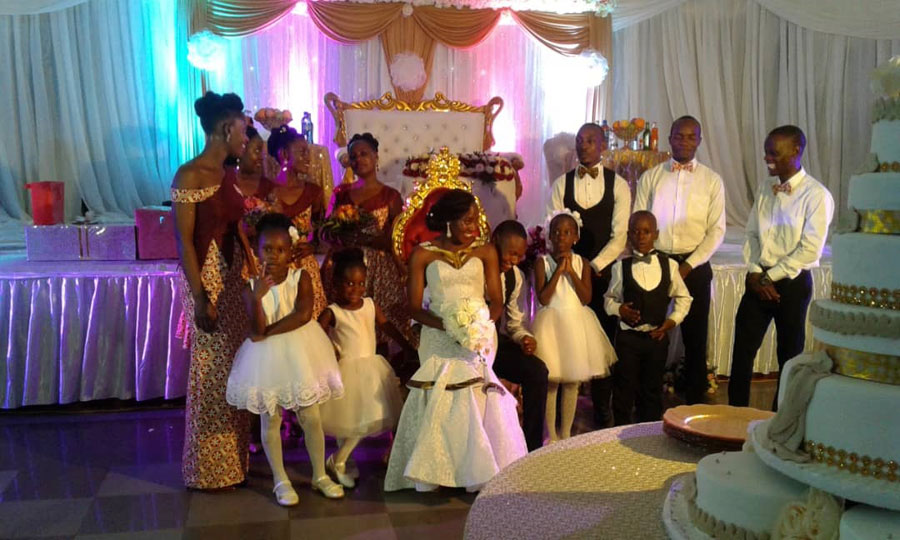 The couple's cake cost Shs1.3 millon, made by Kitty's. It was a mixture of Vanilla, Red velvet and chocolate.
Their reception was at Mengo Teacher's hall which they hired at Shs3.5million and Patrima Events decorated their wedding at Shs3.7million.
Fortunate reveals that a feeling of belonging came over her after the church ceremony and she posed without resolve in the garden photography as she felt free and one with her husband. She names this as her best moment.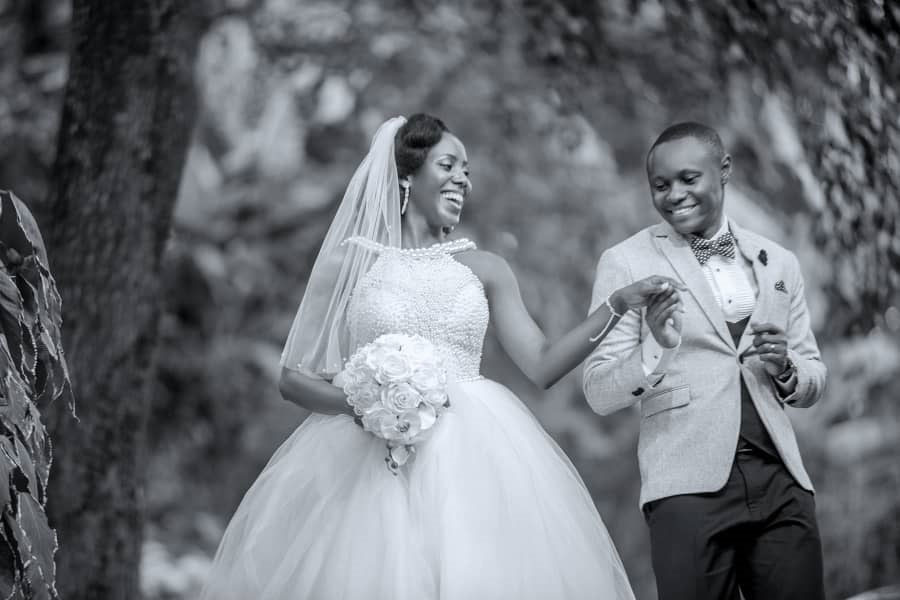 Their photography was taken at Makerere Guest House gardens which they say is free to use.
When asked about life after the wedding, Fortunate and Ronald reveal that it is still a school of learning together.
"When my husband wants something done, it better be done," Fortunate reveals adding, "I do not want to make him sad so I give it my best effort and it is helping me in away."
Coming from a predominantly male family, Ronald is quickly realising that a wife has to be treated carefully as she can get emotional over things he previously did not give a second thought.
"I am learning what gets her emotional and trying to learn how to reach out to her and be more sensitive," he reveals.
Amidst all the lessons, there are facts that remain certain for the couple.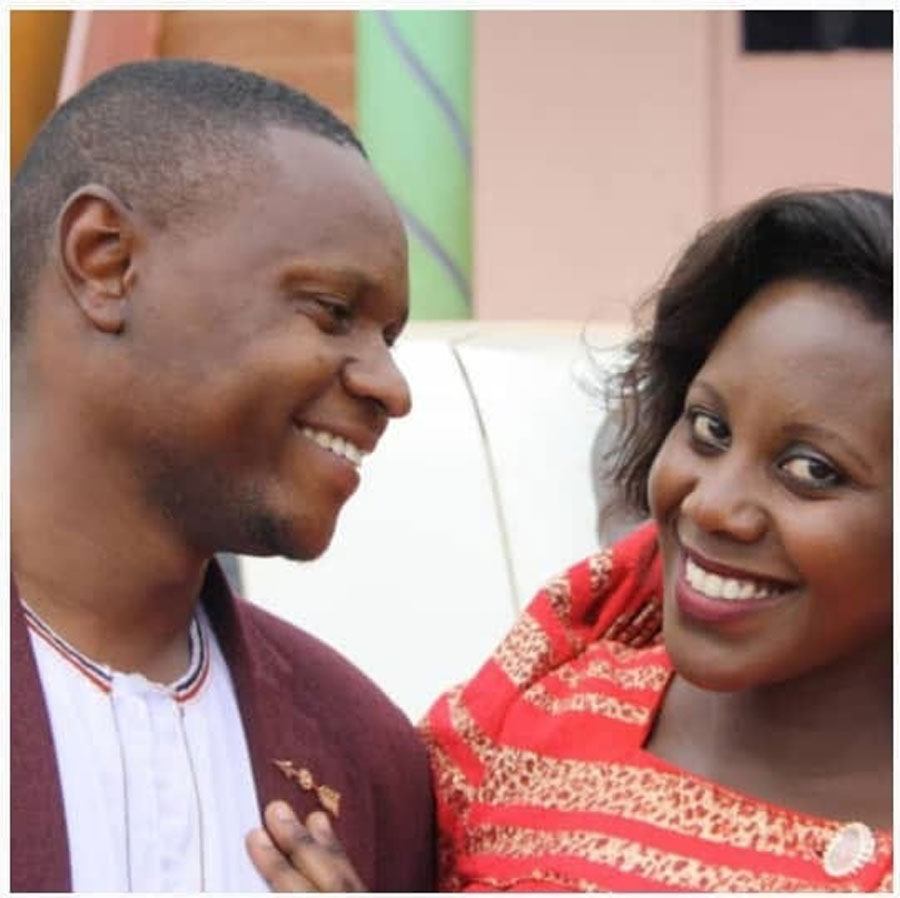 "I love her so much. If I was given chance to choose again, even after a billion years, I would choose you," Ronald reveals looking at her.
"And I love you. Marriage is a walk of two different people but I want us to prioritise each other before anyone else; children, in-laws, etc," Fortunate tells him, a statement Ronald particularly likes as he jokes about reminding her of it when the children come.
One lesson the couple wants people to take is that commitment is the key to any relationship. Even amidst a long-distance relationship and the struggles that come with it, Fortunate and Ronald reveal they basked in the comfort of knowing that they were done choosing when they got each other. This, they say was the foundation on which they held on through challenges and made their relationship work.