If you happened to go to Lakeside Adventure park, Bbuule Island on Saturday, you would have found the arrows pictured below hinting on a wedding celebration taking place. Although the arrows were giving directions to where the vows and the party were, they could indicate no specific place for love because love was everywhere.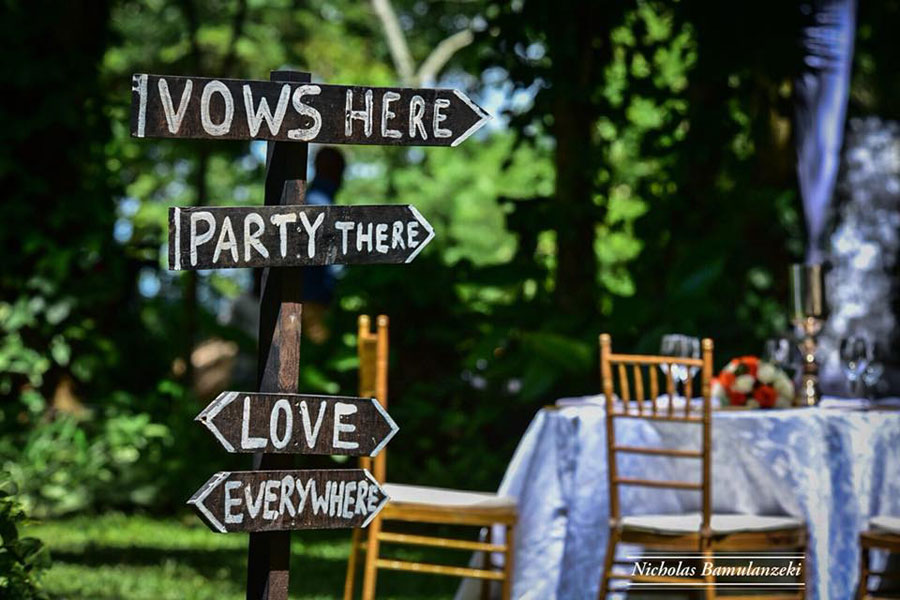 Soon enough, you would find out the celebrations were for NTV New Anchor Andrew Kyamagero and his newly wedded wife, Linda Ndagire.
The couple made a grand entrance, adorned in Roman themed attires, as their son, Mandela Kyamagero led the entourage.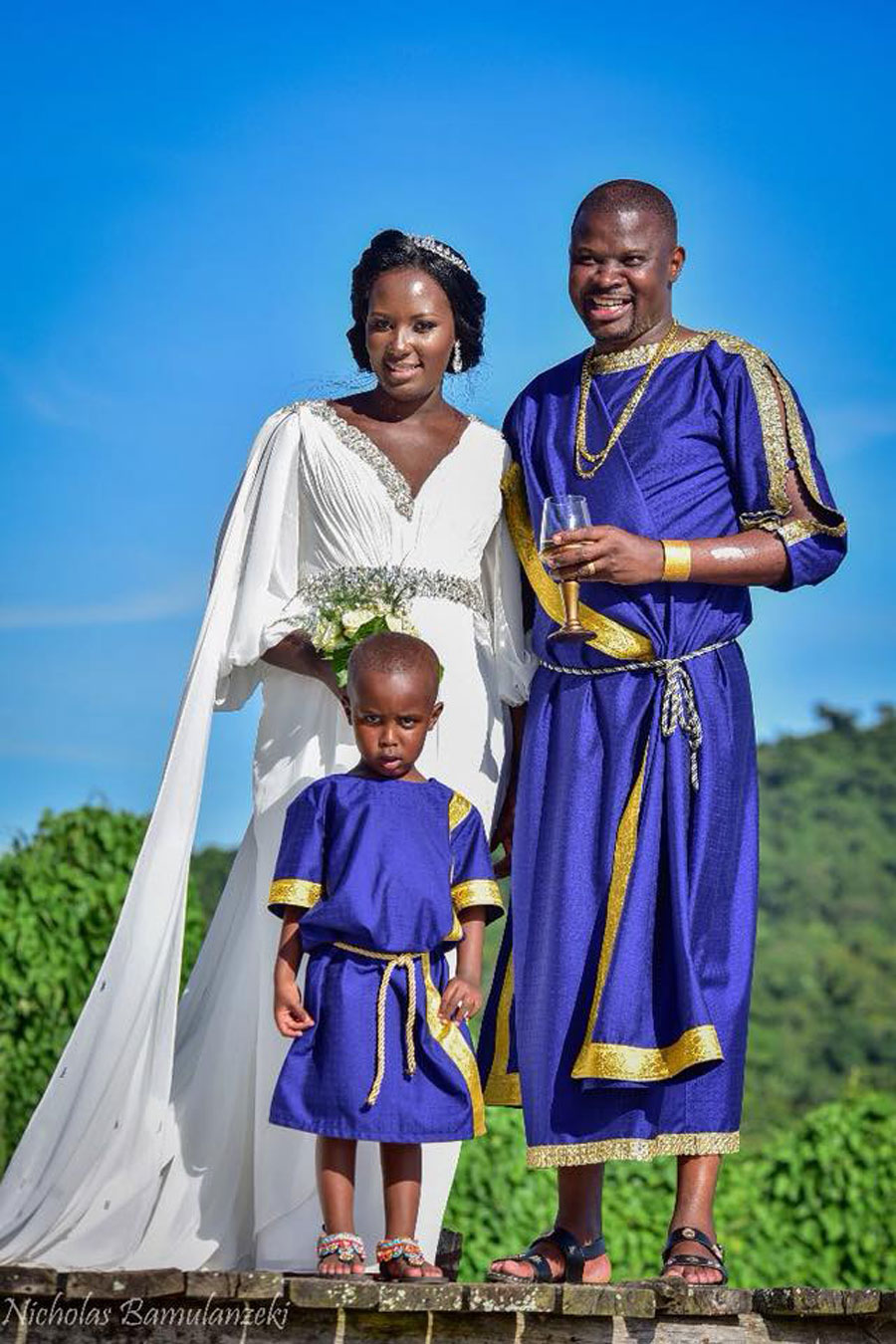 Pastor Ronnie Walusimbi joined by the couple's parents gave the Kyamageros a blessing before the ceremonies began.
The couple's cake made by Asha Batenga reflected an island theme with its wooden look.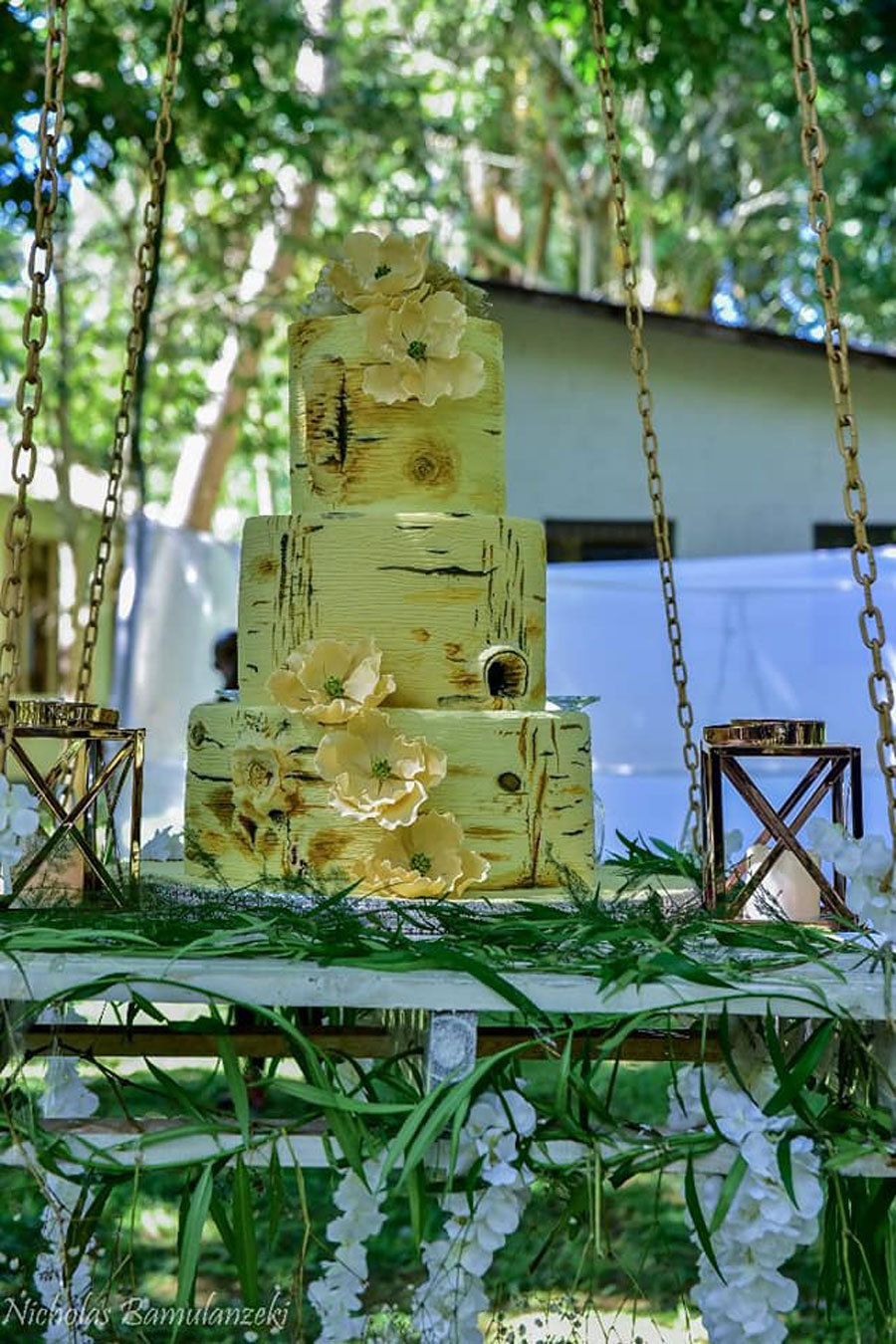 To further bring out the island theme, the cake was not set on the table, but rather, it was placed onto a hanging board, well designed with leaves and flowers.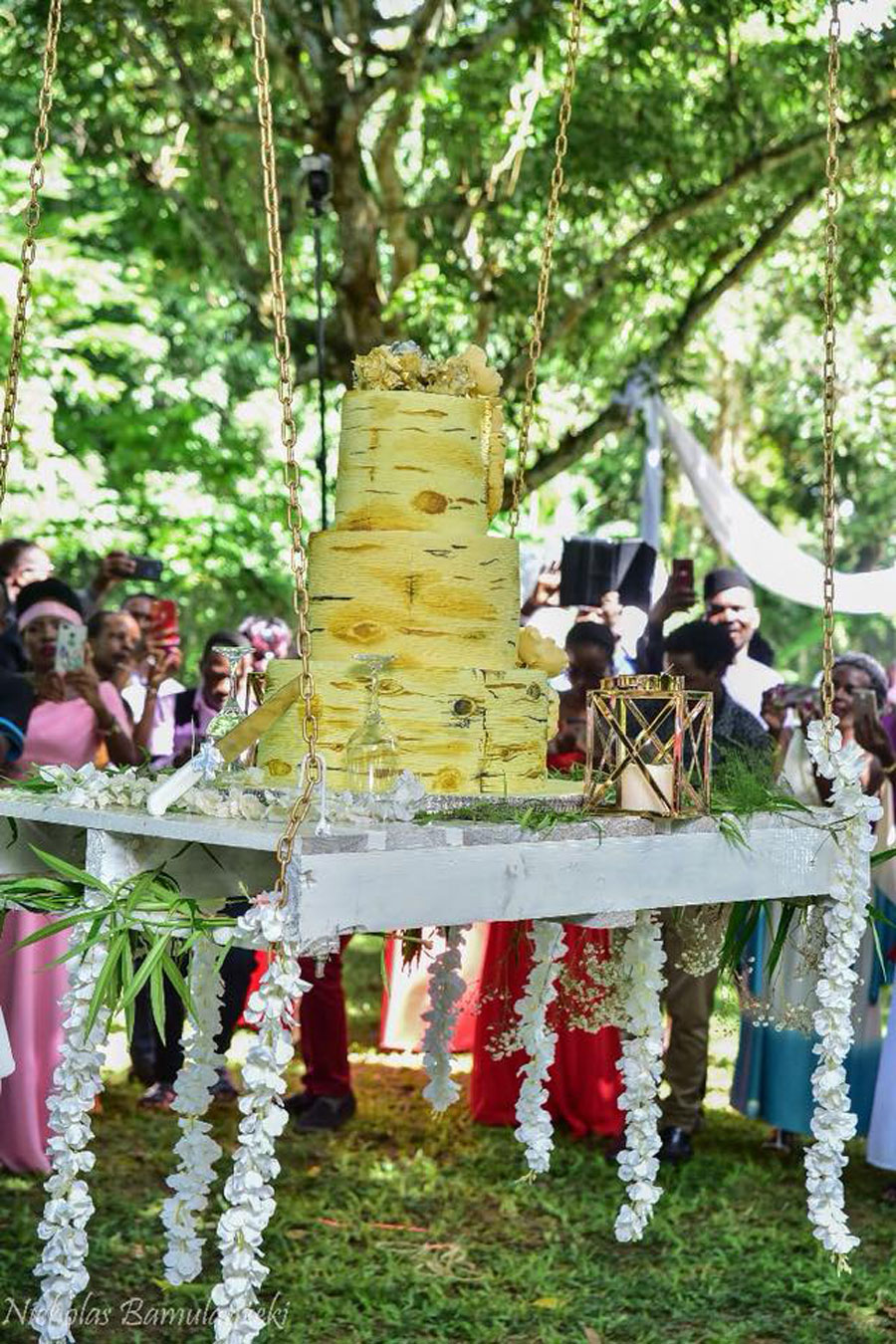 Many Ugandan celebrities were present to celebrate with the couple on reaching this milestone.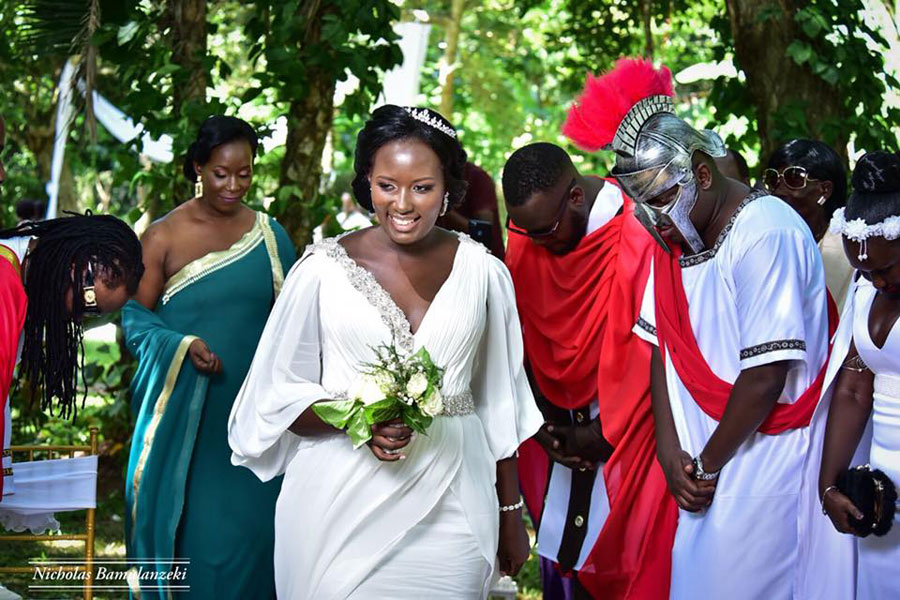 These included comedian Salvador Idringi, Kyamagero's co-worker Faridah Nakazibwe, Lydia Jazmine, Ykee Benda among others.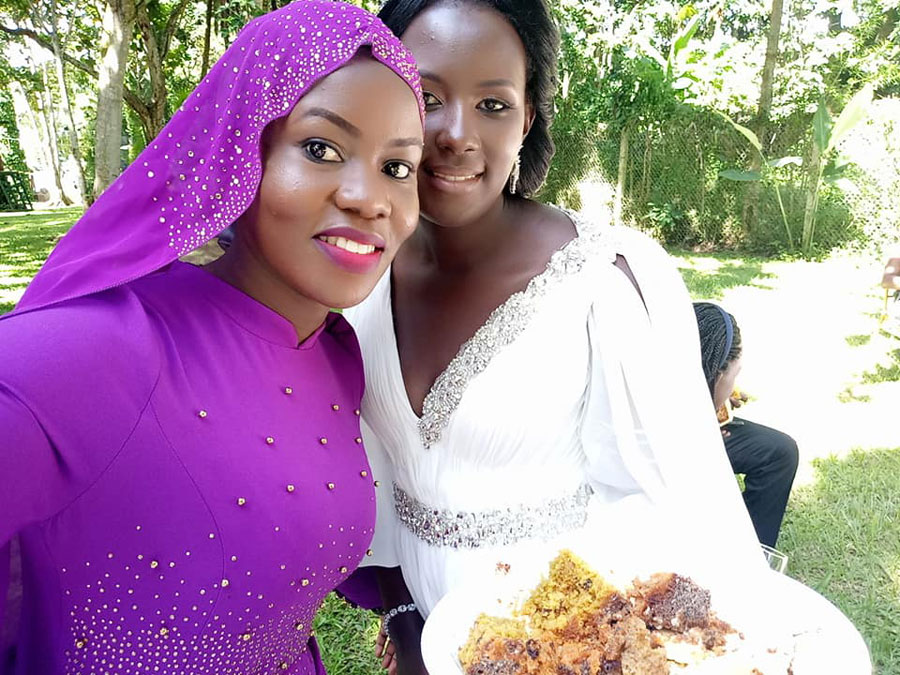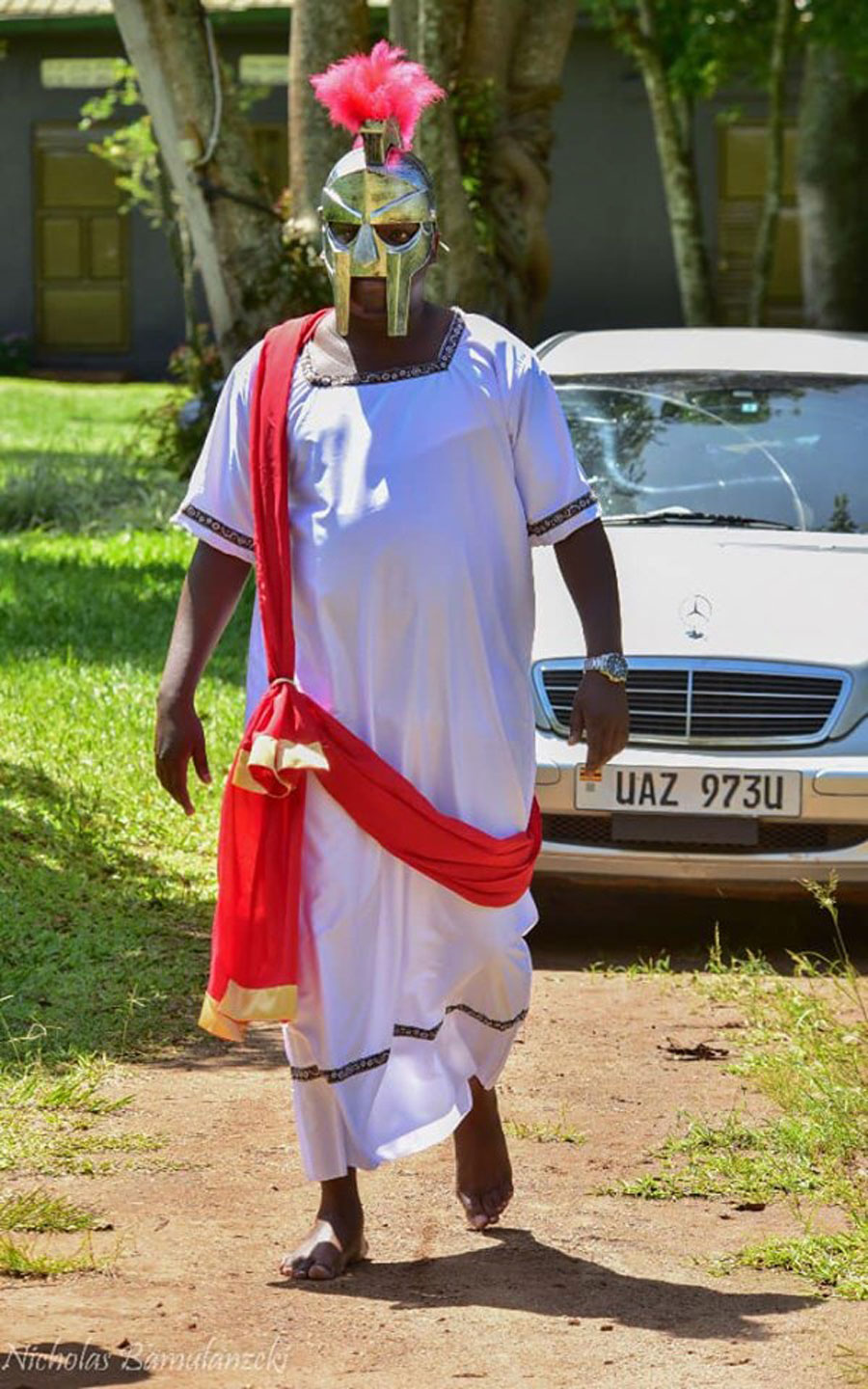 For the siting arrangement, we see that a place was designated for the service and in the background, round tables were set for the celebration party thereafter.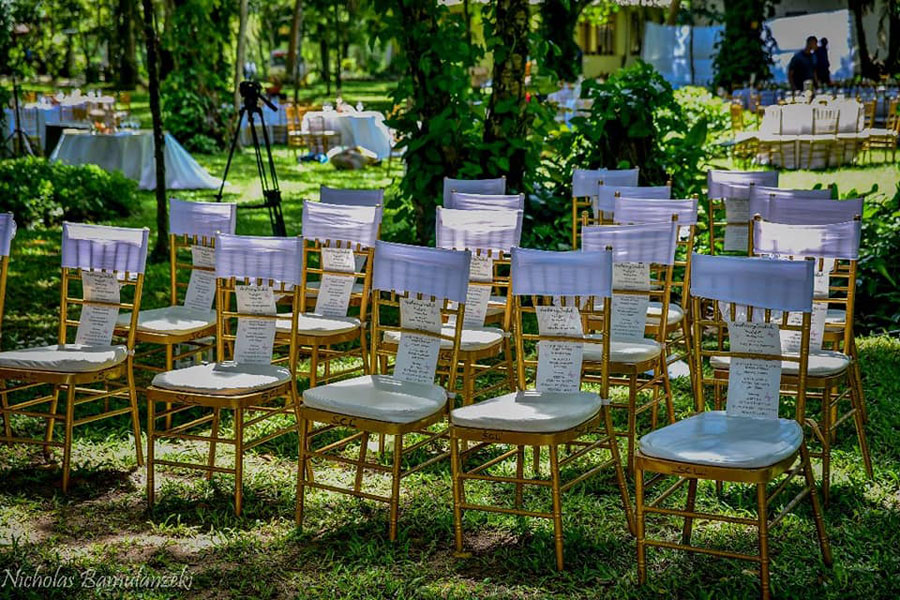 The couple was reportedly very happy at the event and Kyamagero even sang a song he composed specially for his wife.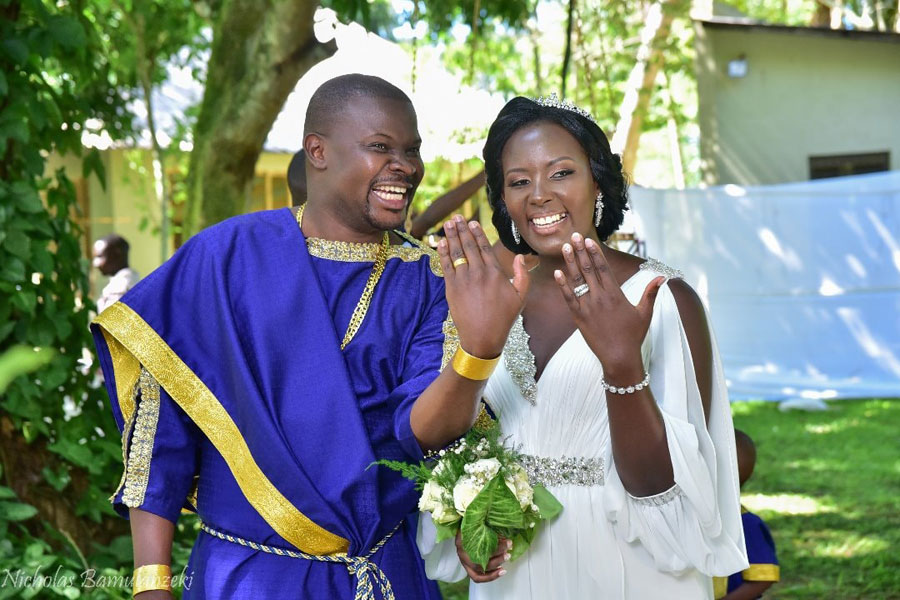 Sweet dad-son moments were shared between the groom and his son.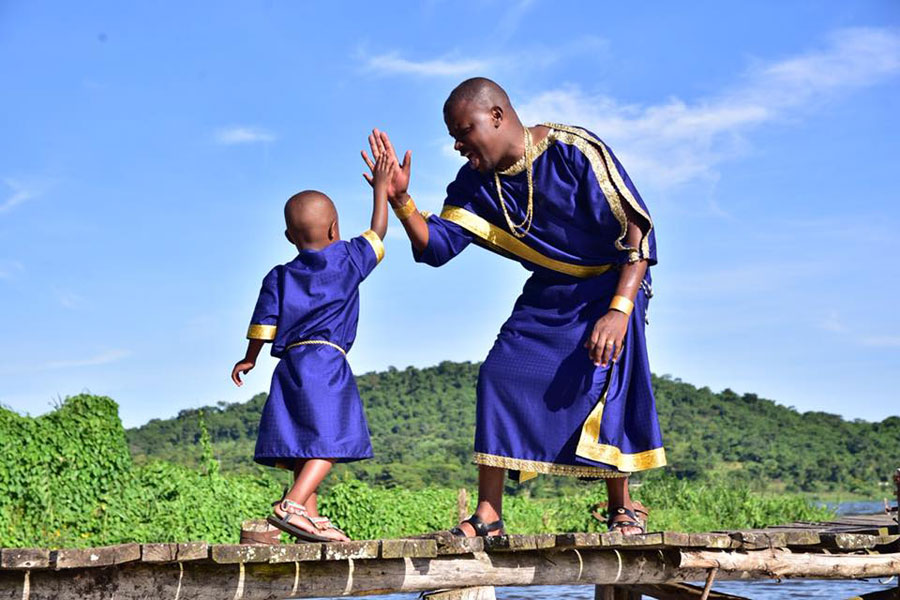 His wife Linda Ndagire also made use for the little peg boys making her look lovely.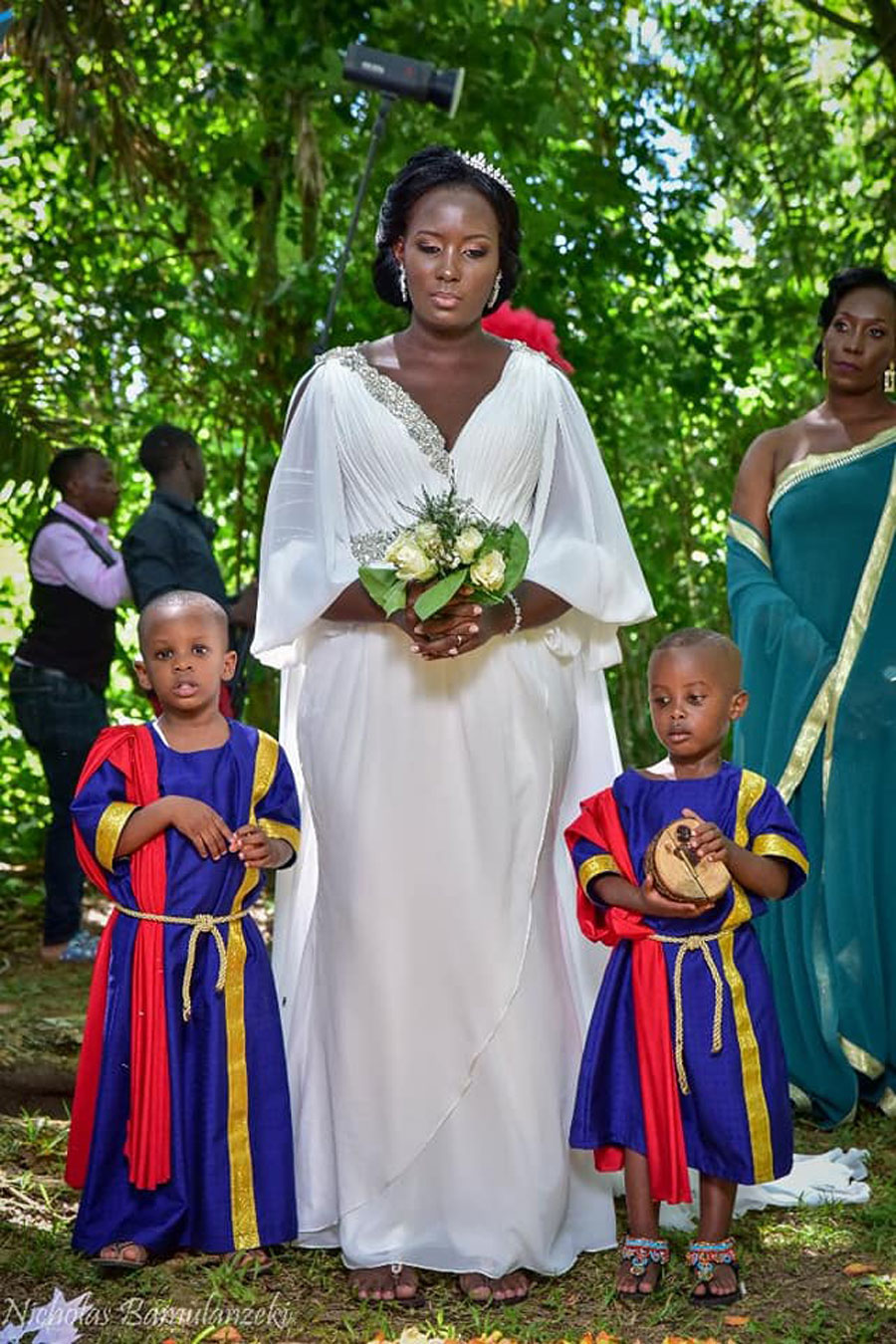 We wish the couple the best of their days ahead.